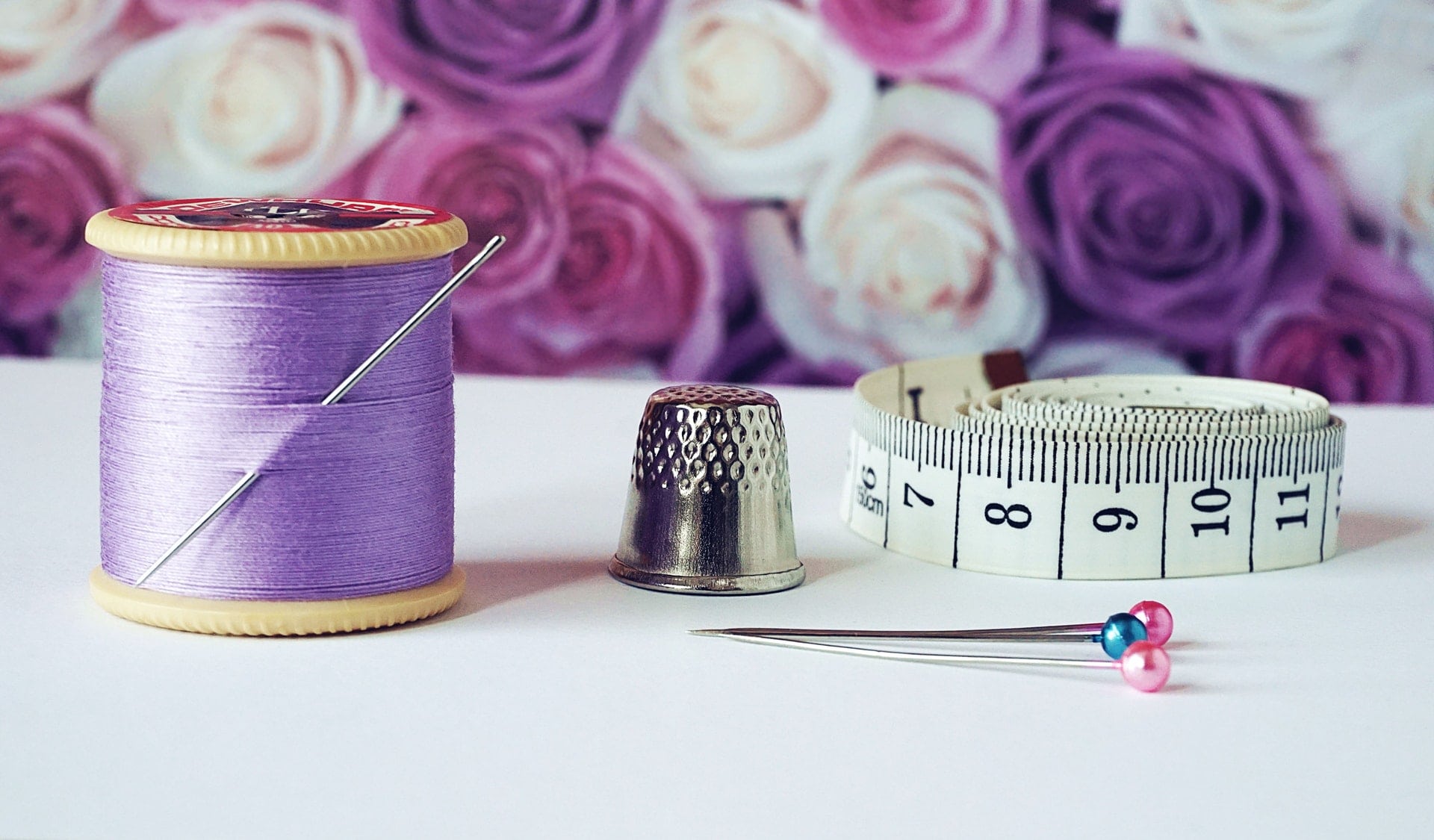 Knowing the latest sewing stats is important if you are part of the industry. These data will let you know the status of the sewing, crafting, and fashion industries. If you belong in these industries, you know that these details have an impact on your business.
Sewing as a hobby and as an industry has been around for centuries. Its popularity continues to grow as fashion and trends evolve. This implies that it will remain part of everyone's culture in the years to come.
Because sewing is booming, industry leaders keep monitoring its status and market share. The following are some surprising sewing stats for 2021. These insights will give you ideas on how big and profitable this industry is.
Sewing has been existing for centuries. But, it is surprising to know that many still do not know this skill. There are more interesting facts in the following chapters.
So, if you want to know more fascinating facts and latest updates on sewing, read on.
Covid-19 Affected the Craft and Sewing Industry in the US
In the recent post of IBISWorld, the sewing industry has been growing for the past decades. Their data has information about the industry between 2002–2026. But in 2021, surprising data has surfaced.
Their latest report reveals the following.
The report shows a big drop in market growth in 2021. The shutdown of schools and businesses has affected the sales of sewing retailers. The shutdown albeit increased the demand for online and e-commerce sales.
According to their data, the industry has a total US market share of $3.4 billion in 2021.
There was a decline of 7.8 percent in the industry Market Growth for 2021. The US Market Size Growth from 2015 to 2021 has recorded a decline of 6.2 percent. The current Covid-19 pandemic has influenced these declines.
Despite the decline, the sewing industry ranked 60th by Market Size in the retail industry in the US. It is the 635th largest retail industry in the US.
Source:
https://www.ibisworld.com/industry-statistics/market-size/fabric-craft-sewing-supplies-stores-united-states/
Millennials Are Embracing Sewing and Crafting
The recent article in Forbes revealed that millennials are becoming interested in sewing. According to a fabric and crafting retailer, Joann, the industry must keep up with the changes. Sewing and crafting retailers must be able to support the creativity of this new group of the market.
Joann has more than 849 stores nationwide and has been in the industry for 75 years. The growing millennial market has inspired them to build a unique concept store in Ohio.
The concept store has an open space called Creator's Studio. This is where novice and seasoned crafters come to learn new skills or take classes. The studio also allows crafters to rent sewing machines to finish their projects.
This concept store allows sewing enthusiasts to meet and share their projects. This also helps novice crafters get inspirations for their future sewing projects.
According to Jill Soltau, the studio has helped them discover an interesting insight. Jill is the President and CEO of Joann. They have learned that Do-It-Yourself is the trend among the millennials.
The company embraces the changes to answer the needs of the new market group. This is why they integrated a technology called the Craft Creator. This is a touchscreen kiosk that allows crafters to search for project inspirations.
The studio also has the Cut Bar. This is a new shopping technology that allows crafters to buy their fabrics with ease. They can select their fabrics and do other things while the shop prepares their orders.Once their fabrics are ready, customers will receive a text alert. The text informs them that the fabric is ready for pickup.This is only one side of the coin. The rest of the sewing and crafting industry is not yet ready.
According to Jennifer Moore, many crafting stores still operate like in the 70s or the 80s. These retailers fail to attract customers from this new market group. Jennifer is the editor of the Sewing Report blog.
Jennifer also added that new sewing and crafting enthusiasts buy their supplies online. She stated that many of these retailers ignore the needs of customers under 40 years old.These statements got supporting data from the Association of Creative Industries (ACI) research.
According to ACI, the sewing and crafting industry has a total market share of $36 billion. The biggest chunk comes from crafters between 18 to 34 years old. They make 41% of the market size.
Those in the 35 to 54 age range make 36 percent of the market share. Those who are 55 years old and above make up 23 percent of the consumers.
These data revealed that sewing and crafting businesses lack new marketing strategies. Despite the high number of enthusiasts, traditional retailers don't get their share.
Technology and creativity have a huge impact on the buying behavior of consumers. This is why sewing and crafting supplies retailers must adapt to the current trends.
Source:
https://www.forbes.com/sites/pamdanziger/2018/07/08/millennials-are-ready-for-crafting-but-is-the-36b-crafting-industry-ready-for-them/#3a966e3e3a2c
Sewing Is a Recreation Rather than a Need
In 2017, the British Heart Foundation (BHF) surveyed 2,000 sewing participants. In the survey, they have found out that six out of 10 adults do not know how to sew confidently.
The research also revealed that 23 percent do not know how to stitch on a button on their clothes.
About four out of 10 were unable to alter the length of their trousers. Twenty-five percent of the participants do not know how to mend a rip in their garments.
The survey also found out that 16 percent would rather buy a new garment than to stitch damaged clothing.This study had contradicting results with the current trend in the sewing industry.
According to Jennifer Ward of the Sewing magazine, the sewing industry is booming in the UK. More and more sewing shows, artisan fairs, and sewing online stores are popping up.
She also added that crafting stores like John Lewis are expanding. It has been expanding its crafting chain stores and online shops. She said that these facts are indications that people are not losing interest in sewing.Instead, they do it as a form of recreation or hobby.
Jennifer Ward also stated that some people do not sew because they think they don't need to. It was not a lack of willingness or interest in the skill. The study showed that 6 out of 10 said they are willing to learn sewing skills.
What is interesting is that 55 percent of the participants who are willing to learn sewing are males.
Jennifer Ward is firm in her belief that people see sewing as a recreational activity. She explained it by citing BBC's Great British Sewing Bee show having around 3 million viewers.
She even mentioned that in 2017, the sales of sewing machines kept on rising despite the BHF survey.
Source:
https://www.express.co.uk/life-style/life/816871/Sewing-pastime-life-society-habits
Sewing Makes Kids Smarter
In India, Reynu Taandon believes that teaching kids how to sew enhances creativity. It also improves the brain's ability to make new brain cells. Reynu Taandon is a popular Indian fashion designer.
Another designer named Asha Gautam also feels the same. According to her, teaching children how to sew makes them more creative. It gives them opportunities to explore their imagination.
Asha also mentioned that sewing lets children improve their motor skills. Since sewing involves eyes and hands coordination, sewing improves hands dexterity and precision.
Sewing helps children with ADHD (Attention-deficit/hyperactivity disorder). According to both designers, sewing improves children's focus and concentration. Since the skills need to focus on making the stitches, children with ADHD can learn to focus on the task.This will improve children's concentration and patience. This hobby also allows children to be more confident and independent.
Source:
https://indianexpress.com/article/parenting/learning/sui-dhaaga-how-learning-to-sew-can-make-kids-smarter-5376840/
Home-Sewn Clothes Are Making A Comeback
Social media have renewed people's interest in sewing. This was according to Helen Wilkinson and Caroline Somos. They are the hosts of popular sewing podcast Love to Sew.
They added their podcast on sewing has earned them more than 2.7 million downloads. They get around 30,000 downloads every week. This implies that people are wanting to learn how to sew their clothes.
The search phrase "sewing classes near me" has spiked in Google's search trends over the past five years. This signals that more individuals want to learn about sewing and slow fashion.
More people want to learn sewing because of the craftsmanship. They know that hand- sewn clothing has better quality. This was according to Bernadette Banner, a fashion YouTuber.
Mardel Backes, a sewing enthusiast, agreed on the idea that people sew not to save money. She said that she and her colleagues sew clothes because they want quality projects.
Source:
https://www.sandiegouniontribune.com/business/retail/story/2020-01-31/homemade-clothes-are-making-a-comeback-can-slow-fashion-save-dying
New Era for Home Sewing
Sewing and crafting supply retailers had reported a huge increase in their sales in 2017.
More than 1 million people have taken up sewing for the past three years. This was according to the research of the Craft & Hobby Trade Association (CHA-UK).
The research also revealed that around 7.7 million are now making their clothes as a hobby.
A UK retailer, Hobbycraft reported that their sales have increased by 60 percent in 2017. These sales came from their sewing and knitting patterns.
Primark also stated that their sales in sewing machines had risen by almost 30 percent.
Although there have been surveys that a lot of people in the UK do not know how to sew. Researches have shown that there is an increasing interest in learning how to sew in the UK.
Source:
https://www.theguardian.com/lifeandstyle/2017/jan/27/a-stitch-in-time-new-era-for-home-sewing
Interesting Facts About Sewing
In the blog of Usha Sew, they enumerated a few fun facts about sewing.
Cotton has a lifespan of 100 years. It could even last longer if you take good care of it. There had been many cotton fabrics found in different archeological sites.
Women stitch their buttons on the left side. This was because the buttons were very expensive. Only affluent women with helpers could afford them.Helpers placed buttons on the left or wrong side of the garments. This made it easier for them to button up their clothes without help.
Zippers are more than 100 years old. They were invented in 1893 and were only used in shoes and boots. As the years pass by, zippers become convenient additions to garments.
Early Homo Sapiens had sewing skills. Archaeologists believe that early people already knew how to stitch up clothing. They use the skill to stitch up furs, animal skin, and tree barks for their clothing.They believe that this skill existed 25,000 years ago.
It was Napoleon Bonaparte's idea to put buttons on the sleeves. According to stories, Napoleon did not want his soldiers to wipe their noses on their sleeves. So he instructed the uniform makers to sew buttons on the ends of the sleeves.
In the early years, needles were not made of metal. Archaeologists discovered that ancient needles were from ivory and bone.
Source:
Sewing is the basic skill for most fabric crafting hobbies. You need to learn sewing first before you can do quilting or dressmaking. You can sew either by hand or by using a sewing machine. The former is easy to do, while sewing by a machine can be tricky.
Despite the evolution of garment construction, sewing remains essential in the fashion industry. The emergence of cheap garments might have affected people's point of view about sewing. They now see it as a hobby rather than a need.
A lot of people engage in this hobby not to save money on clothes. They find sewing as an outlet for their creativity and relaxation. The younger generations find it rewarding to see their ideas in the form of sewn garments.
These facts have shown you the growing popularity of sewing among younger generations. These statistics prove that sewing will remain an important part of human culture. Regardless of the health and economic status of the world, sewing is here to stay and thrive.
Related: