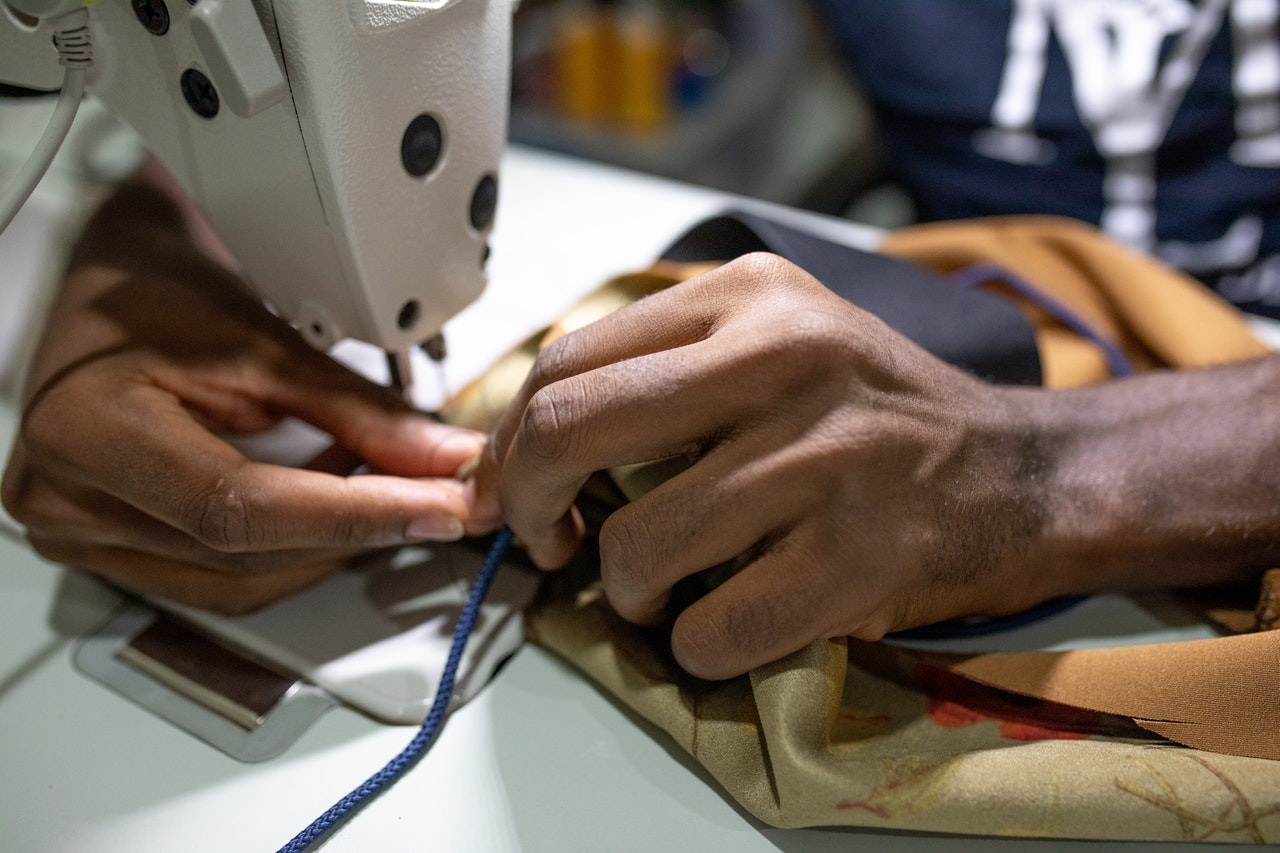 Like in driving, some people like to sew fast, while some want their sewing machine to run at the right speed. But what if your sewing machine acts like it has a mind of its own? What do you do if your sewing machine takes off like a speeding race car and leaves you stunned on its tracks?
Why do sewing machines go too fast?
Sewing machines go fastest when you press the foot pedal on full mode. It is normal for industrial sewing machines to sew very fast because that is how they are made. But when an ordinary sewing machine goes too fast, it might indicate issues on the foot pedal. When this happens, it can be pretty hard to control your sewing, especially when you are just learning how to use a sewing machine.
Sewing machines going too fast is a common problem encountered by sewists. However, do not worry too much because it has an equally quick and easy solution.
How do I control the speed of my sewing machine?
Different brands and manufacturers have different makes and models of their sewing machines. For example, some brands may have easy access to the speed control of the sewing machine. Some machines may have it on the foot pedal, and even others may not have this feature at all.
Mechanical sewing machine models only have the foot pedal to increase or decrease the sewing speed. However, many modern sewing machines have a speed adjustment screw or dial that you can turn to slow down your sewing speed.
To make sure if indeed your sewing machine has a speed adjustment screw or dial, check your user's manual for its location. The user's manual can provide you information on how to troubleshoot common sewing machine problems. One of these is the issue of its speed control.
If your manual shows a speed adjustment screw or dial, a small adjustment of this feature can slow down your foot pedal.
Modern sewing machines usually have a speed control lever that you can adjust on the body of your machine. With this feature, you can slow down your sewing speed or make it go faster. However, if the lever does not function the way it should be, you may need the help of a sewing machine repairman.
How important is speed control on a sewing machine?
Speed control is a very useful feature on many sewing machines. But not all sewing machines have them. It keeps the speed of your machine constant regardless of how hard you press on the foot pedal.
It is normal for beginners to be overwhelmed by the speed of the sewing machine. However, it would be a big help if newbie sewists discover the value of speed control to know how it can help them have a more enjoyable sewing experience.
Sewing machine without speed control
When a machine has no speed control feature, you can only adjust the speed by the amount of pressure you apply to the foot pedal. If your sewing machine runs at high speed, it can get challenging for children and beginner sewists.
Sewing machine with a speed control
You will not worry about getting jolted with high-speed sewing when you have a sewing machine armed with speed control. The first thing you must do is to set the speed control lever at a low speed. Then, try sewing using the low-speed setting. The machine stays at the same speed no matter how much pressure you apply at the foot pedal. As you become more comfortable with your sewing machine, you can gradually set the speed you are comfortable with.
The speed control feature is also helpful when you need to work on more complex techniques like curves and intricate details.
A speed control feature on your sewing machine allows you to set the maximum speed you are comfortable with. The sewing speed will never go beyond your selected speed, no matter how hard you press on the pedal.
Some of the best and computerized sewing machines have a button you press instead of a slider to set the maximum speed that you can work with.
How to control speed of the Brother Sewing machine?
Not all sewing machines are equipped with speed control. But most modern and computerized sewing machines manufactured lately have them. Speed control is important, especially for beginners just learning how to feed the fabric through the needle. A speed controller is also essential for learning new sewing skills, such as making curved stitches.
There are instances when you don't need your machine running very fast, and having a speed control feature in your sewing machine is a huge help. Most models of the Brother sewing machine have a speed controller that you can adjust to the speed where you feel most comfortable working.
The Brother sewing machines such as the JV1400 model have a speed controller to slide to the left or to the right to select the desired sewing speed. Sliding the lever towards the left will sew at a slower speed while sliding to the right will sew faster.
How to control speed of the Janome Sewing machine?
One tip to enjoy a smooth and enjoyable sewing experience; discover the unique features that your machine has to make your sewing easy. Most modern Janome sewing machines have a quick solution to the issue of sewing machines sewing too fast.
Janome machines have a speed control slider with three levels of speed that you can choose from. You can adjust the sliding dial to set your machine according to the most comfortable speed for you to work with.
Another tip for using a Janome machine with a start-stop button is to help you with speed control. At the start of your sewing, lower your presser foot. Then, press and hold the start/stop button, you will notice that your machine will sew at the slowest speed. It ensures that your fabric is moving properly beneath the needle, then eventually giving you full control. When everything is in place, you can release the start/stop button. Then, the machine will speed up according to your pre-set speed on the speed control slider.
When you are about to end your stitching, you press and hold the start/stop button again. Like how you started with your sewing, the machine will sew at the lowest speed to better control. When you reach the end of your fabric, release the start/stop button, and the machine will finally stop. You can also use this trick when sewing on curves and complex designs.
How to repair a sewing machine foot pedal?
The pedal on a sewing machine helps control the sewing speed. Its design is not complicated, so a simple push of your foot can get your foot pedal into action making your sewing machine work.
The foot pedal works when you push down on the movable plate part, and the interior parts make the electrical connection to make your machine work. Power flows through the wire connections inside the foot pedal casing. Once the movable plate hits the little metal switch below it, power flows through the circuits allowing you to sew.
Sometimes, the foot pedal malfunctions making your sewing machine run too fast. Sewing fast is a common situation for sewing machines with a foot pedal and is easy to fix. But before making any adjustments to your foot pedal, you must check the manual first.
The manual will tell you if your foot pedal has a screw or dial that you can adjust to slow down your sewing speed. Most machines usually have this screw or dial that you can turn inside the foot pedal. So, all you need is a small screwdriver to adjust.
The first thing you must do is to open the foot pedal compartment. Next, look for the screw or dial you can turn to lower the speed. If you realign the contact points so that less power goes through the foot pedal going to the machine, you can make the sewing speed slower. Conversely, you can turn it the other way and make the contact points larger; you add more power to make your machine sew faster.
Not all foot pedals are created the same way, so you must know the ways possible for you to adjust your sewing speed. Older foot pedals may not have the screw or dial that you turn. So, you might need to have them checked by an expert whether they can still be adjusted or needs a replacement.
Sewing machine professionals have the knowledge and expertise to handle these mechanical problems. They are the ones capable of helping you make the right adjustments if they are available for your foot pedal. When your foot pedal works with a computerized sewing machine, you must ask for an expert's advice before tampering with it.
A working foot pedal is a huge help to sewists, especially to newbies. It frees up both hands to perform other sewing tasks, such as controlling the fabric to pass smoothly through the needle as you sew.