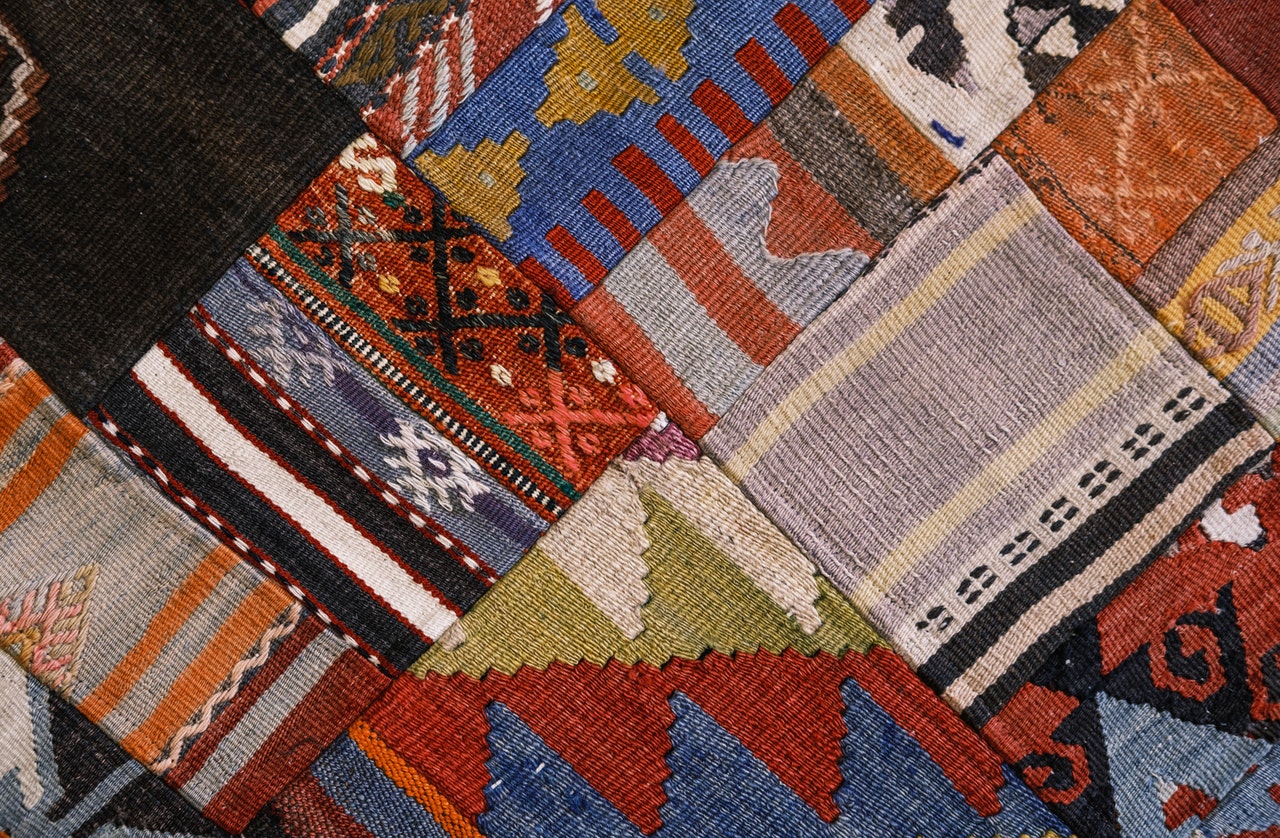 Quilters vary in ways to start and stop their lines of quilting stitches. There are actually numerous ways to do it. Is backstitching one of them?
Do you backstitch when machine quilting?
As much as possible, you should avoid backstitching when machine quilting. You might ask why this is so. It is because you are most likely to be sewing across the seam later on. And you can lock your seams as you continue to build your quilt.
You backstitch because you do not want your stitches to come undone. Some quilters admit to backstitching when machine quilting to secure stitches at the borders of the quilt. Some backstitch when sewing straight quilting lines to secure the ends of the stitches.
It is also a big no to backstitching when you are into free motion quilting. When quilting, you aim to create a beautiful quilt piece. It is also your goal to avoid thread build-up, which can completely make your work unpleasant to the eyes and the touch.
In your quilting journey, you are bound to discover better ways to start and stop your line of quilting stitches than backstitching. But, do not waste your time anymore because now you will learn better ways to start and stop your stitches. If you want your next quilt to look seamless, please read on to know how to do it.
How do you stop and start machine quilting?
Quilting involves hundreds, even thousands of stitches in one quilt piece. If you are new to quilting, you might wonder how those stitches started and how you end them? When making such a huge piece of quilt, of course, you would want to make sure that all those stitches are secured from untangling.
If you have been quilting for a while but only knows backstitching as your way of securing your stitches, this article is also for you. For sure, you are going to make better quilts after learning new techniques than you have ever made before.
In quilting, you are always in charge of the overall look of your quilt. But learning techniques from those who have tons of quilting experience is like finding a precious gem.
You might find starting your first quilting stitches quite daunting. Or you might figure out that backstitching is not such a good idea. Here are a couple of quilting techniques that you can start to live by.
Experienced quilters recommend using micro stitches when you start and stop your stitches to secure them. Another method is to hand knot your thread tails and bury them at the center of your quilt.
Secure your starting quilting stitches by following the following steps:
The first thing to do is to bring the bobbin thread on your quilt top. You must do this step so that the bobbin thread will not get stitched into a line of quilting.
Next, lower your presser foot to engage the tension discs that will help you make a stitch.
Hold your top thread, then take one complete stitch. While still holding the top needle thread, raise your presser foot. You will then see the small loop around your top thread, which is your bobbin thread.
Give a little tug to your top thread to bring the bobbin thread to the top. You can use a curved tip scissor to grab the bobbin thread up.
Drop your needle into the same position to start stitching. Your stitches should be around 25 to 30 per inch, which are referred to as micro stitches. The ideal number of stitches to start your line of quilting is about six to eight stitches in the first quarter of stitching.
Use your left hand, hold both thread tails. You hold the thread ends so they will not get pulled back into the quilt and create a thread build-up.
Stitch for a quarter of an inch using micro stitches. Finally, cut the thread tails near the quilt's surface, making sure that you are not cutting the quilt top.
When you end a line of quilting stitches, sew micro stitches a quarter inch away from where your quilting stitches will end. Clip off the top thread tail close to the quilt top. You do not need to pull up the bobbin thread to the top after sewing the micro stitches. Cut the bobbin thread tail close to the back of the quilt. Using the micro stitches, you are securing the ends of your stitches without forming lumps of threads on any part of your quilt.
Whenever you stop or start a line of quilting, you will always end up with two thread tails. These are your top thread and bobbin thread. Here you will learn how to secure those thread tails, so they never come undone.
At the start or end of your quilting stitch lines, you will see two threads' tails on the surface of your quilt. Take the two thread tails and tie them in a knot. Do not tighten the knot down to the surface of the fabric. Keep it around a quarter of an inch from the surface of the top quilt. The purpose of the knot is just to secure the two thread tails together.
You will need a cheater needle or a regular needle with a big eye. Pop the thread tails into the eye of the needle and run it through the middle layer of your quilt for about one to two inches.
Pull the needle through and give the threads a little tug so the knot can pop through the middle layer of the quilt. Snap off the thread tails where the needle came out of the quilt.
The thread tails are hidden and tied securely at the center of your quilt. Using this method, you cannot tell where the stitches started or stopped.
This method of hand-knotting thread tails to secure ends of quilting stitches is also useful when running out of bobbin thread. It would help if you refilled the bobbin to continue the next line of stitches. It is a good way to secure your top thread from unraveling. The stitch line must be continuous if you want your finished quilt to look neat and seamless.
It is also good to use the hand-knotting technique when you are using metallic and rayon threads. These threads are flashy when on a spool, but when stitched, they lose the sparkle. The reason behind this is that there is less area of thread for light to reflect on.
Using the micro stitches method will make the shine disappear. If you stitch micro stitches using a sparkly thread and then shift to regular-sized stitches, you will notice a change in the gloss factor. So, when using these sparkly threads, the stitch length used for quilting must be kept constant throughout. The hand knot technique comes in handy to secure these sparkly stitches.
There are no hard rules when you are creating your fabric art. You can find other methods or other variations of securing threads at the start and end of stitches in quilting. The important thing is to keep your quilt stitches from unraveling. So, when making your quilts, find the ways that you think work best for the quilts you make.
Related:
What is the best stitch length for machine quilting?
When machine quilting, the best stitch length to use is 8 to 12 stitches per inch. It is the stitch length recommended by experienced quilters.
But quilting is a form of a complex fabric art. As a quilter, you have the freedom to express your ideas in ways you possibly can. If you are new to quilting, you will make good on your first quilting projects by using the stitch length advice of the experts.
As you move forward and advance your quilting skills, you would want to try out other types of threads and fabrics to create lovely quilt pieces. In this case, the stitch length will deviate from the normal.
Thickness of Thread
The normal stitch size of 8 to 12 stitches per inch is most applicable when you are quilting with 50wt, 100% cotton thread. If you are using a very fine thread such as 100wt and 100% silk thread, you would have to sew with smaller stitches. Using long stitches for very fine threads like silk will look like you are basting.
If you are using bigger threads like pearl cotton, you may need to increase your stitch length. Longer stitches for thicker threads will look better sewn on the fabric.
Size of Quilting Design
The size of your quilting design is also an important factor in deciding the stitch length you would use for your quilting project. A good rule of thumb is to define the length of stitches based on the smallest element of the quilting design. The smallest element of the design is the best basis for the stitch length to use because a sign of a good quilter is stitching smooth and even stitches.
As you add more to your quilting skills and experience, you would also want to explore free motion quilting. With this quilting method, your sewing machine's feed dogs are down, and the stitch length is up to you.