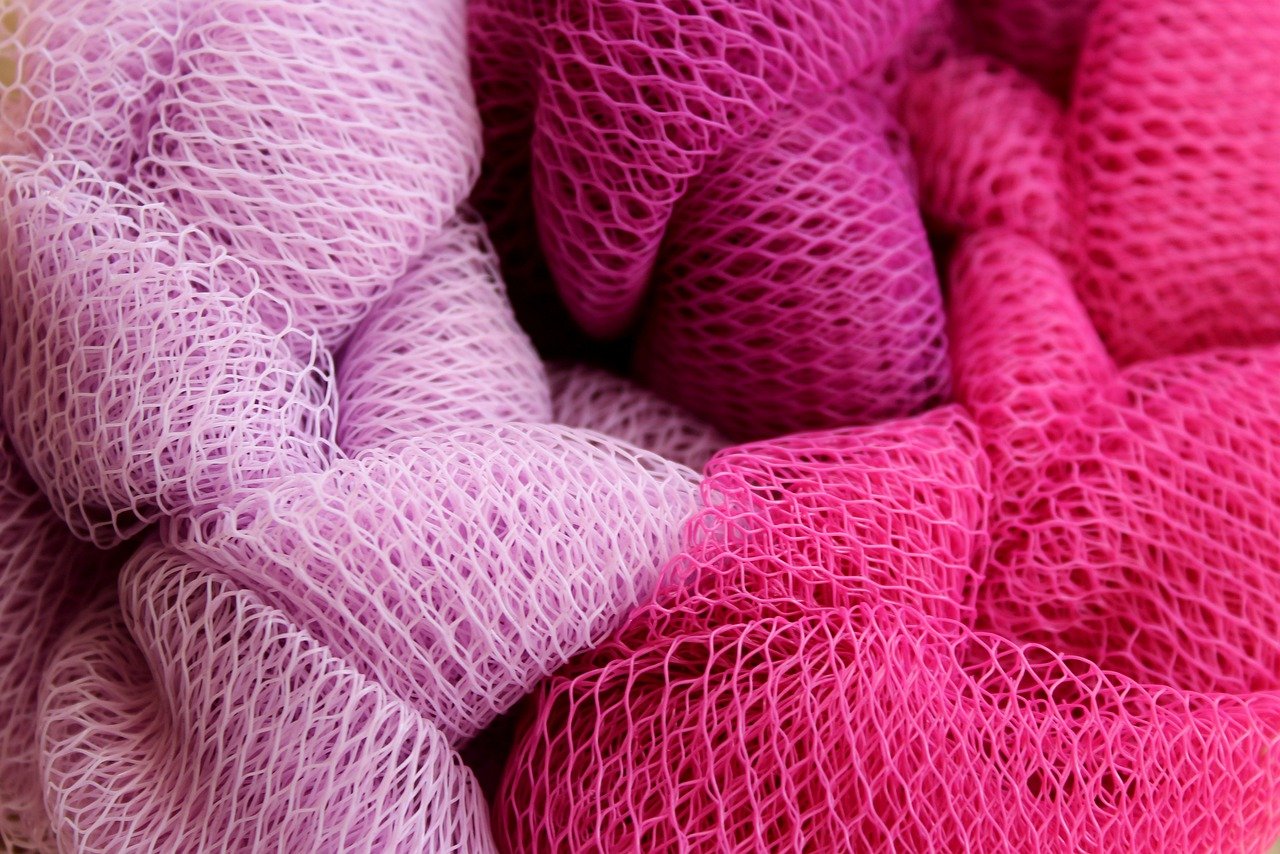 When the Enviromesh netting you use to protect your crops gets holes and tears, do not worry too much because you can sew it and make it look new again.
Garden netting is tough and can last for years but can still be damaged if not cleaned properly before putting it away for use later. Sometimes, large animals like foxes or badgers can also create holes or rips on the netting when in use.
Planting needs painstaking effort, and you would always want to protect the fruits of your labor as much as you can. Enviromesh is a material that can definitely help you with that. But to keep the pests from damaging your crops, you must also keep your netting whole.
What is Enviromesh used for?
Enviromesh is a fine mesh used to protect vegetable crops from insect pests like carrot fly, cabbage root fly, and caterpillars without insecticides. You can also use it to protect soft fruits against birds, rabbits, wind, and hail.
Enviromesh is woven from UV-stabilized polyethylene. Its usual mesh size is 1.5 mm, fine enough to discourage insect pests allowing healthier growth of vegetable plants and fruit trees.
The Enviromesh is a tough and sturdy material for netting which can last for years but can also break and get holes over time due to natural elements, rain, wind, temperature, and roaming animals.
If you think your plants need protection from pests and bad weather situations, check out this wide range of nettings and garden mesh available on Amazon.
Garden Netting by Huouo

Huouo offers a premium mesh material made of environmental-friendly PE, which prevents sun damage in summer and frost damage in the winter. The fine mesh measuring 0.03 inches x 0.03 inches can keep bugs and small animals but allows air, moisture, and light through.

One of the best benefits among similar items is the sewn edges at the four sides to stop fiber threads from unraveling.

Garden Netting by Huouo has high ratings on Amazon, and you may check it out on this link.

Biliente Garden Netting

Biliente Garden Netting is made of high-quality transparent mesh material, making it very elastic and tough that, if well-maintained, will last you until five years. It is a great netting material that you can use for all seasons.

The 60 mesh per inch transmits sunlight well to your plants. It can help you achieve the best results for your flowers and plants.
Biliente is a reliable brand for garden netting that can help protect your flowers and plants that you can purchase on Amazon.

Garden Netting by Faraer

Faraer is a garden mesh netting with 0.8mm x 1mm ultra-fine mesh. It is a very effective covering for vegetable and flowering plants. The netting allows air and moisture, so there is no need to remove it but just water the plants directly through the mesh.

The garden netting is made of environmentally friendly and UV stabilized polyethylene material. It is durable and can be reused year after year.

You can put the netting directly over the plants and can be secured using stones, stakes, or just soil. It comes in 8ft x 24 ft which can be cut or sewn into any size needed.

Faraer is one of the most popular ultra-fine garden nettings you can find on Amazon.

Amgate Garden Netting

Amgate garden netting offers wide-ranging protection against many types of pests like moths, bugs, cicadas, mosquitoes, birds, and other small animals. With a mesh size of 0.03 inches, this garden netting has ultra-fine mesh.

It comes in 10ft x 20ft which you can use for different purposes such as window and door covers, a protective cover for ponds, and an ideal cover for nurseries, orchards, and flower beds.

The Amgate Garden Netting is one of the most preferred garden mesh brands on Amazon today.

Mekkapro DIY Mosquito Net Fabric

The Mekkapro net fabric keeps out not only mosquitos but the smallest insects that do the most damage to plants. It can also keep away birds, rodents, deer, and any other big animals who may eat or damage your crops.

The net fabric is made of high-quality and 100% Eco-friendly fabric, so you do no damage to wildlife and the environment.

Check out the Mekkapro Net Fabric on Amazon.

YBB Garden Netting

The YBB Garden Netting has a very fine mesh size to protect your plants. The garden net can prevent UV damage on your crops in the summer and avoid wind damage in the winter.

The netting is made of high-quality polyethylene material, strong enough to reuse season after season. Click the link to find the YBB Garden Netting on Amazon.

Gardzen Anti-insect Screen Garden Mesh

The Gardzen Screen Garden Mesh is a gray, UV-resistant netting made of monofilaments making it more durable and long-lasting. This screen garden mesh can be placed over your crops to protect them all year round, from planting to harvest season.

It will keep away insects, birds, and rabbits from your vegetable patches and fruit trees. It can also resist strong winds and guard against rainstorms.

You can find this netting that you can water through online if you click this link.

AgFabric Insect Barrier Netting

The AgFabric is a see-through plant netting that lets the water, air, and sunshine get through while it prevents moths, birds, and insects from ruining your flowers, plants, and fruits.

AgFabric is made of high-quality polypropylene material that creates a better environment for people and nature. It can also prevent UV damage in summer and frost damage in winter. The AgFabric Insect Barrier Netting is available on Amazon.

Agribon Floating Row Covers

The Agribon Floating Row Cover provides frost and wind protection. The floating row cover traps heat and moisture to yield bigger and better crop yields.

The plant cover is a non-woven fabric. It allows air, water, and light to pass through while protecting your crops from wind and frost.

The floating row covers help increase yields, prolong seasons, reduce soil erosion, prevent birds and insects, and protects against extreme weather.

These affordable yet longer-lasting row covers can be found here on Amazon.

Tierra Garden Haxnicks Micromesh Prepack Blanket
The Tierra Garden Micromesh has an ultra-fine mesh that is small enough to keep out very small insects like carrot flies, cabbage root flies, whiteflies, onion flies, flea beetles, aphids, etc. The green tint of the mesh gives shade and helps retain moisture.
Setting up a garden micromesh blanket provides a chemical-free solution to protect your crops from pests.
The Tierra Garden Haxnicks Micromesh has the finest gauge mesh on Amazon today.
What is Enviromesh made of?
Enviromesh is a fine mesh netting made from UV-stabilized polyethylene, a very strong plastic material that can last for many years.
Water and air can penetrate the Enviromesh because of its plastic properties and are naturally watered and ventilated. The strong plastic netting keeps pests and strong wind and rain at bay.
Enviromesh is extremely strong and may last up to 7 to 10 years and beyond if given utmost care. It is lightweight, weighing only around 55g per square meter and will not cause any damage to your plants. You can purchase the netting per meter and by 10 meters.
The micro-mesh size allows 95% airflow and 95% light penetration allowing wind and sunlight that are essential to plants; at the same time, it protects against wind, hail, and frost.
The garden mesh insect netting is sturdy, knitted, or woven high-density polyethylene monofilament fabric made to keep out insects. They come in different widths and mesh sizes to prevent different kinds of pests from destroying your plants.
The mesh netting fabric allows rain and irrigation water, and you can keep the netting on even after the attack of pests is over or the crop has been harvested.
Mosquito netting and some sheer curtain materials may look similar to these Enviromesh netting, but they do not let enough light come in so that the plants may grow healthy. These mesh nettings can only be used for two to three weeks and should be removed, or the plants will get stunted.
The Enviromesh netting is lightweight but strong at the same time that you can cover it on fruit trees and bushes without tearing on the branches.
If your mesh netting is too big or too small than what you need, you can cut your Enviromesh and sew it on the sewing machine to achieve the right size.
How do I fix my Enviromesh?
You can fix your Environmesh by sewing holes or tears using a strong thread like nylon or monofilament thread because it is equally strong as the netting.
Enviromesh is a tough material, although larger animals can damage it like foxes or other wandering animals. It can also weaken and get damaged when not cleaned properly before storing after use.
Enviromesh users can attest that this type of netting can be repaired or sewn when you need it smaller or larger. Garden netting like Enviromesh can be sewn by hand but can be taxing if you need to join huge pieces together. Sewing with a machine would be a better option.
Sewing plastic netting can be slippery and may cause your machine to jam. When sewing a slippery fabric like Enviromesh, it would be a good idea to sandwich the netting in between two layers of paper and then stitch. After stitching, you can rip away the paper.
You can also use a bias binding from an old sheet to make sewing easier. Sew the netting pieces in between the sheet binding to create sturdy edges.
Related resources: 
How do you repair mesh netting fabric?
The method to repair mesh netting fabric depends on the size of the hole on the mesh. You can repair a small hole with tape, but sewing is the best option if the rip is beyond three inches.
Assuming you need to repair a huge hole in your mesh netting fabric, here is a step-by-step procedure to successfully seal the tear and reuse your mesh fabric.
Soak a cotton ball with alcohol. Clean the edges of the tear or hole on the mesh netting with the cotton ball. Allow the alcohol to dry.
Thread a sewing needle with a nylon or monofilament thread. Nylon thread is one of the strongest threads that you can use. It is an ideal thread material to sew on a mesh netting, which is also plastic-based. Knot the end of the thread.
Place the edges of the hole side-by-side. Join the edges tightly by sewing the stitches close to each other.
Cut two pieces of adhesive mesh netting patch or tape. The adhesive should measure about one inch wider and one inch longer than the tear or hole.
Put a flat object (i.e., book) against one side of the hole. Remove the backing of the adhesive patch and place it on the tear. Make sure to press the adhesive part on the tear. Rub on the surface of the adhesive to bond it more to the mesh netting.
Repeat the previous step for the other side of the sewn hole.