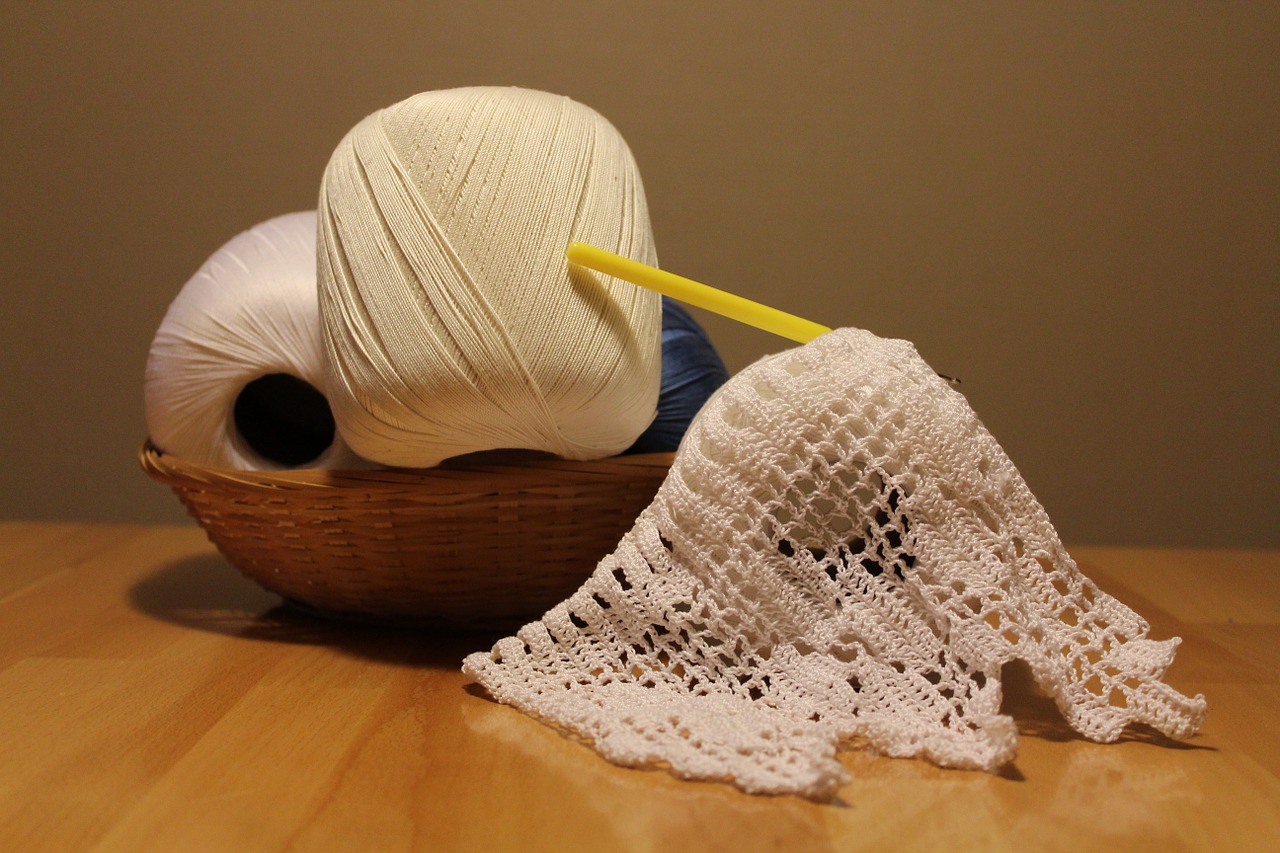 Crochet items are a work of art, whether they are clothing, accessories or decorative home items. Crochet is precious that you wouldn't want to spend a lot of your time and resources to crochet a top to find it reduced to doll-size after washing.
It is sometimes scary to wash crochet clothing, especially crochet tops. There is always that nagging thought that you may never be able to wear them anymore once it comes out of the washing machine. Crochet tops can shrink due to factors such as the type of fibers used, the stitch used to crochet, and the method used to wash them.
If you want to keep on using your favorite crochet top, read on for some tips and tricks to keep it from shrinking.
Do crochet tops shrink?
You don't need the extra stress of knowing that your favorite crochet top shrunk after washing. Whether it is a precious gift or personally handmade, a shrunken crochet top would be difficult to place in the bin.
Crochet tops can shrink, especially when made with wool. You can prevent your wool crochet top from shrinking with proper washing techniques.
You can also make crochet tops that do not run the risk of shrinking. You can crochet with yarn fibers other than wool.
If you don't want your crochet tops to shrink, here are a few things you must know.
If your crochet top is made of natural wool, you must only wash it by hand using cold water if you don't want a smaller and felted top after washing it. It would be best to use wool detergent or mild shampoo to increase water resistance and preserve the wool fibers.
A crochet top made of Superwash wool (treated wool to prevent felting) can either be hand washed or machine-washed on a gentle cycle using cold water.
Crocheted tops made of linen, cotton, and ramie fibers can be machine-washed on a gentle cycle using warm or cold water. These fabric types do not stretch, so they are not expected to shrink as much as wool does.
Acrylic or synthetic crochet tops can be thrown in the wash with other laundry items because they will not shrink.
You can also do a pre-wash of the yarns you will use to crochet a top.
Note these few tricks to know what fiber your crochet top is made of.
To know if your crochet top is made from natural or synthetic fibers, take a test strand from a hidden area of your crochet top. Light the yarn using a match. When burned, natural fibers smell like burning hair and would turn to ash. Synthetic fibers, when burned, melt and smell like chemicals.
To check if your crocheted clothing is wool, cut a strand in a hidden area, then unravel the ends. Rub the ends together with a drop of water. Wool will stick together and will felt, but synthetic yarn will not stick.
Do crochet clothes shrink?
Not all crochet clothes shrink, but they will if not given the proper care. It would help keep in mind that crocheting uses different kinds of fibers that need proper treatment when washing or drying.
Most people hesitate to wash crochet items, especially clothing. An obvious reason may be because many people also experience that crochet clothing shrinks.
Crochet clothing doesn't need to be washed after each wear. If it is a sweater that you wear over other clothing, that would be the best thing to do. But if it is a crochet top, you might need to wash it every after wearing it.
How do you wash crochet tops?
Crochet tops are nice things to wear, but you would always wonder whether they will change shape or size once you wash them. Unlike sweaters or cardigans, you don't need to wash them every time after you wear them. Crochet tops can be worn and washed as often as you like if you follow these necessary steps:
Prepare the materials you need for washing: washbasin, mild laundry detergent, and towels.
Fill the washbasin with cold water. Add the mild detergent and mix well with water. Swish the crochet top in the detergent solution. Do not wring or scrub.
Drain the soapy water, then add fresh cold water for rinsing. Repeat the process until the water is free of suds. Then, gently squeeze your crochet top to remove excess water. Let the excess water drip.
Transfer your crochet top to a dry towel, then roll it up. Firmly press on the towel. Do not wring. Transfer to another dry towel on a flat surface. Stretch out the crochet top to dry it evenly. Turn the crochet top periodically to dry both sides. Re-shape the piece until it returns to its original size and shape.
Allow the item to dry for 24 hours or as needed.
How do you unshrink a top?
You may have taken extra care of your crochet top, but accidents still happen, and it gets washed in the machine and shrink, unfortunately.
Whether you accidentally shrunk your crochet top or someone in your family did, it would be a relief to know that there is an easy way to unshrink it. It would also be good to know the reasons why your crochet top can look like you cropped it.
Your crochet top may be made of fibers that are prone to shrink.
It may have been exposed to high temperatures, whether in the water used for washing or the high-heat setting of the dryer.
Your crochet top may not be blocked properly.
Your crochet top may have curly, frayed, and unfinished ends that may cause your garment to shrink.
Having identified the reason why your crochet top can shrink, it is time that you know the remedy when this unfortunate event happens.
Gather the materials you need for unshrinking your crochet top. You will need a plastic basin or bucket, cold or lukewarm water, hair conditioner, an ironing board or any clean, flat surface.
Get your basin or bucket and fill it halfway with cold or lukewarm water. You can check the care instructions of your crochet top if unsure of what temperature of water to use. If your crochet top was made at home, check the care instructions on the yarn label.
Mix one tablespoon of conditioner into your water. If you can find one without the harsh chemicals, the better it will also be for your crochet top. Mix the water-conditioner solution well to get a uniform consistency.
Place your crochet top carefully into the basin, making sure that everything is submerged in the solution. Give the crochet top a gentle massage while being fully submerged in the water and conditioner solution.
Soak your crochet top for about an hour. This step will allow your solution to seep through the fibers to make them relax.
Remove your crochet top from the solution, then rinse thoroughly. Make sure that there is no conditioner left on your crochet top. When your crochet top is fully rinsed, squeeze the excess water from it without wringing the garment. Remember that you only need to remove the water without damaging the fibers.
Stretch your crochet top in its original shape and size. Stretch it enough on the ironing board or any clean, flat surface as the fabric permits. Let it dry for 24 hours or as needed.
Try your crochet top on for size, and enjoy wearing it for the next years to come. And remember that your crochet top is always safer when hand washed.
Does cotton shrink every time you wash it?
Cotton is one of the favorite fibers to crochet. It is nice on the hands when you crochet, but it is also comfortable to wear cotton crocheted clothing. It is the go-to fiber when crocheting tops.
When crocheting tops, you have to consider carefully the fiber to use. It would help if you kept in mind that you will need to wash your crochet top frequently.
Cotton is one of the top choices when crocheting tops. The good thing about using cotton fiber is that it does not shrink every time you wash it. You can even load your crochet top in the washing machine and dryer; make sure to set on the gentle cycle and use cold water. When using the dryer, use cool drying temperatures.
If you want to keep your crochet top always in top form, handwash it in cold water and hang it to dry.
Crochet may look and feel like it shrinks every time you wash it. But the real scenario is, it goes back to its original size every time you wash it, and stretches a little when worn frequently.
More pages: 
How do you stop your crochet from curling?
You may notice your crochet top curling at the ends or corners. It is natural for crochet fabric to curl at the edges, but there is something you can do to avoid it.
It is crucial that you pre-wash your fibers to lessen tension, curling and accomplish the size of the crochet piece that you want. Some fibers are more prone to curling than others, such as wool. Wool may be pre-washed to stretch and soften the yarn for a better crocheting experience.
You can also avoid curling in your crochet projects by choosing fibers that do not shrink or felt. Fibers such as cotton or acrylic do not shrink or curl much, especially when heat is not applied. Crocheted items usually curl or shrink when washed with hot water or machine-dried in high heat.
When crocheting, make sure to watch your tension. It would be best to make a gauge swatch before starting your crochet project to see how your stitches flow. Look at the balance of the stitches that you are using for your crochet piece. Short stitches such as single stitches in many rows are prone to curling.