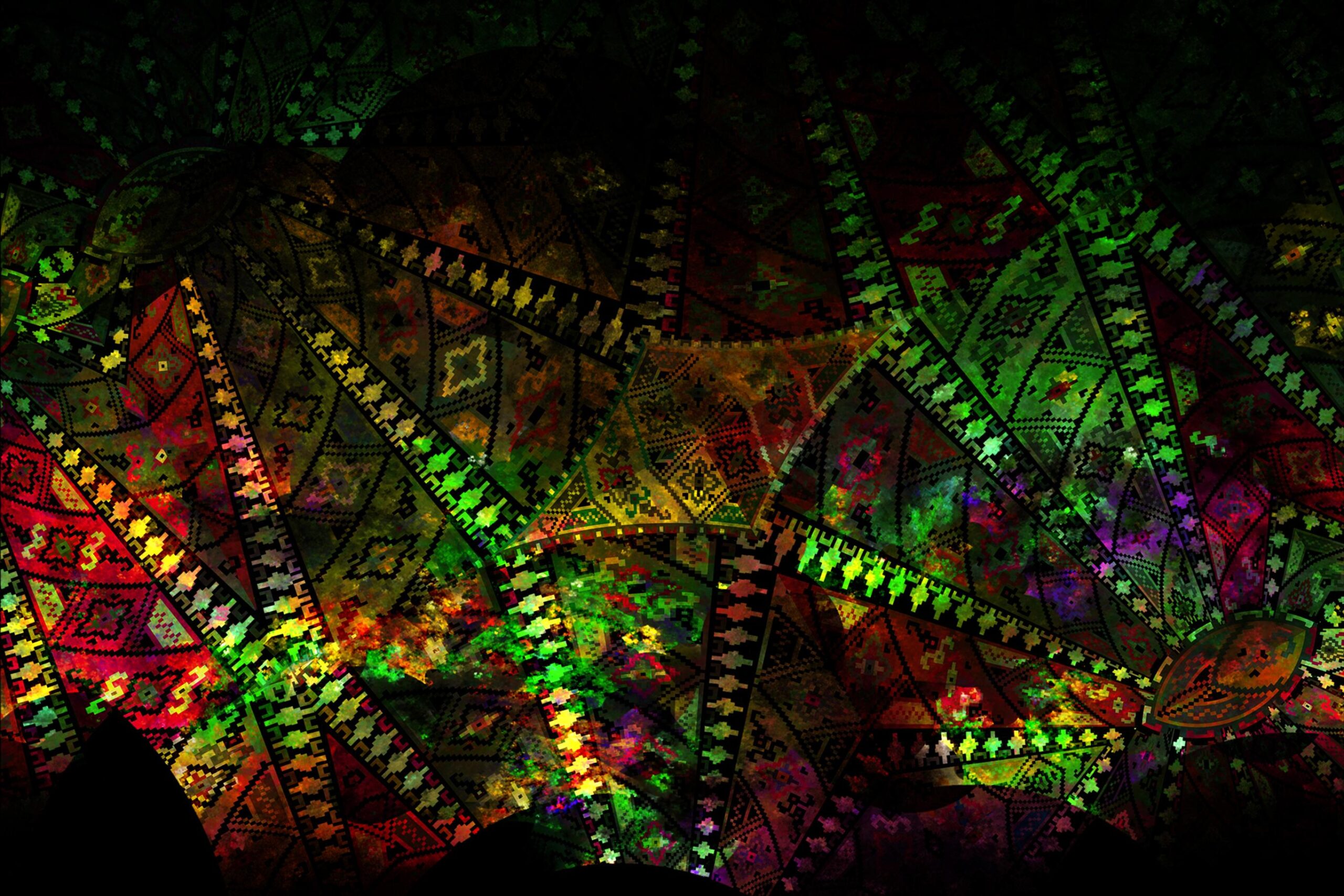 You have been taught that quilts have three layers – top, batting, and bottom. In the old times, quilts made during the summer season did not have the batting layer. Because there was no batting or insulation, quilts were cooler on the body.
During cold seasons, quilts always have batting layers to provide warmth to the body. But during summer, it is sensible not to use insulation on your quilts. Even if you use thin batting materials, this layer still adds thickness and warmth to the quilts.
The main point is that your quilts may or may not have batting layers. The need for this part in your quilts depends on what season you intend to use your quilts. If you are going to use them during the cold or winter season, then batting layers are necessary.
If you want your quilts to feel warm, then go ahead and add batting layers in them. You can always design your quilts according to your preference.
What Is Quilt Batting?
Quilt batting is the middle layer of a quilt. It is the insulation part of a quilt that gives warmth to it. The thicker the batting materials, the warmer your quilt feels. Some call the batting layer as padding or wadding.
For areas where there is a long cold season, quilts must always have batting layers. If you are making quilts with insulation or batting, here are some terms you need to understand.
This refers to the thickness of the batting material. Batting materials come in different lofts. Cotton, for instance, has a low loft, while polyester has a high loft.
This refers to how the batting material hangs. Some batting materials are soft, while others are stiff. The softness of the material affects how the quilts hang. The softer the material, the better your quilt hangs or drapes.
In needle punch batting, the fibers are felted using tiny barbed needles. This type of batting material is best for machine quilts. This creates firmer and denser quilt backing.
This is the thin stabilizer that quilters put on the batting material. This prevents the fibers from separating. This also uses the needle-punched technique. Quilts with scrim are suitable for machine quilting.
Types of Batting
Batting materials can vary from natural and synthetic fibers. Some quilters prefer natural fibers because they are lightweight and soft. Others opt for synthetic because they are loftier, warmer, and resilient.
The following are some of the common batting materials for quilts.
This is the most common and favored batting material because of its softness. Since cotton is a natural fiber, it is breathable and gives regulated temperature to the body. This material has 1/8″ thickness.
This is a synthetic fiber that gives quilts firm shape and thickness. Quilts using polyester batting are great for beddings and crib padding.
The polyester material is thick but light. It gives your quilts that warm feel without the weight.
Since this is a synthetic material, it is not breathable but it is mold and mildew resistant.
Polyester has different ranges in thickness.
10 oz is 1 inch (2.54 cm.) thickness
8 oz is ¾ inch (1.9 cm.) thickness
6 oz is ½ inch (1.3 cm.) thickness
4 oz is ⅜ inch (0.95 cm.) thickness

Wool
This batting material is lightweight but lofty. It gives quilts that comfortable warmth because it is a natural fiber. Wool batting has ½ inch (1.3 cm.) thickness and is resistant to creasing.
Wool batting is excellent for both hand and machine quilting.
Cotton and Polyester blends
These are often 80 percent cotton and 20 percent polyester. It has the benefits of cotton but is loftier than pure cotton.
This batting material has 50 percent bamboo and 50 percent cotton blend. Bamboo batting material is breathable and is ideal for machine quilting. This material is washable but has around 2 to 3 percent shrinkage.
This can be from synthetic fibers that have light adhesive on both sides. This helps hold the fibers together to prevent them from shifting.
This batting material can be from cotton blends or wool containing fusible web. This allows you to baste layers together.
The batting material undergoes mechanical felting using tiny needles. This results in firmer and denser quilt backing.
Knowing these batting materials will help you decide which is best for your quilts. Keep in mind that each material offers a different weight, warmth level, and thickness.
The following are some of the common batting materials for quilts.
What Can I Use Instead Of Quilt Batting?
If you do not want to use the usual quilt batting, you can use Fleece. Polar fleece is warm, lightweight, and durable. It even offers better benefits than Polyester batting.
The polar fleece gives firm shape to your quilt and it does not break easily when washed. Quilters prefer using fleece because it does not have fibers separating when stitching.
Some quilters who refrain from spending extra on batting materials, use alternative materials. Here are some inexpensive alternatives to batting materials.
a flannel sheet
old blankets
old comforters (for fluffy quilts)
fleece
cotton towels
They may not be as great as the usual batting materials. However, they can give your quilts added warmth and thickness. These alternatives are fine if your quilts are for personal use only.
What Is The Thinnest Quilt Batting?
There are many batting materials you can choose from. Each batting material offers different ranges in thickness. If you want to have warmer and loftier quilts, choose thick batting materials.
In case you want thin quilts, use thinner batting materials like cotton. Cotton is the thinnest batting material. It only has ⅛ inch (0.32 cm.) thickness. Many quilters use cotton batting because it is lightweight and soft.
Cotton is a natural fiber, so it is breathable. It also provides comfortable and regulated warmth to the body.
Cotton batting also creates a crinkly surface when washed. This gives the quilt a nice vintage texture.
What Is The Best Quilt Batting?
Choosing the best batting material is relative. Each quilter has a preference for batting materials. Some want thick and warm batting materials. Meanwhile, other quilters want thin and lightweight materials.
To help you choose the right batting for your quilts, here are some guidelines to consider.
When you buy your batting materials, make sure to check the label. Know the quality of what you are buying. You have to remember that manufacturers make their products using different techniques.
This means that the same type of materials can have different qualities. So, make sure you check the label, especially the components of the material.
Some batting materials shift or beard through the top layer of the quilt. Bearding or shifting is a common problem when using light batting with dark fabrics. To avoid this, use a batting color according to the color of your quilt.
Choose batting materials that are not treated and tightly woven.
This refers to the density or sparseness of the quilt. The loft of your batting materials affects the drape of your quilt.
If the material is soft, then your quilt will drape well. But, if your material is stiff then your quilt will not drape well.
Keep in mind that a thin and dense batting will result in the softer drape. Thicker and heavier batting materials can result in less drape to your quilt.
Batting materials have a grain line the same as the fabric. The lengthwise grain is stable, while the crosswise grain is more stretchy. To avoid distortion, match the lengthwise grain of the batting and backing of the quilt.
This refers to the thickness of the batting materials. Different loft levels result in different appearances to your quilts. Keep in mind that the loft of the material affects the drape of your quilt.
Note that the higher the loft, the lesser the drape of your quilt.
This refers to the batting's ability to return to its original shape. A good example of a resilient batting is polyester. This material can return to its original shape when stretched or folded. Polyester is also crease and wrinkle resistant.
Using resilient batting is suitable for puffy quilts. Meanwhile, cotton is an example of a batting that is not resilient.
Warmth is important to quilts, especially if you are going to use them in the cold season. If you want a quilt that offers comfortable warmth, then use cotton or wool battings. Cotton absorbs moisture so it offers a cooling effect in the summer and warmth during winter.
Wool battings also provide warmth but it is loftier. Synthetic fibers like polyester offer a warmer feel, but it lacks breathability.
Washability and Shrinkage
Polyester and wool battings do not shrink when washed. Meanwhile, cotton battings shrink 3 to 5 percent. If you are going to use cotton, check the label to know whether you need to pre-shrink the material.
How Thick Should Quilt Batting Be?
The thickness of your batting material depends on the material that you use. If you are going to use 100 percent cotton, then its thickness is ⅛ inch (0.32 cm.).
If you are going to use Polyester, you have different ranges of thickness to choose from.
10 oz is 1 inch (2.54 cm.) thickness
8 oz is ¾ inch (1.9 cm.) thickness
6 oz is ½ inch (1.3 cm.) thickness
4 oz is ⅜ inch (0.95 cm.) thickness
In case you will use Wool, then your batting material is about ½ inch (1.3 cm.) thickness.
If you want to have thin batting, cotton is a good choice. In case you want thicker and warmer batting, you may use Wool, Polyester, or cotton blend fibers.
What Side Of Quilt Batting Goes Up?
Batting materials have their reverse side the same as the fabrics. The right side of the batting material faces up and the wrong side faces the bottom layer. Sometimes, it is difficult to determine which side is the right side and which is the reverse.
Here are some guidelines to determine the reverse side of every batting material.
To determine the right side of a needle punch batting, look closer at the material. Search for the small needle holes or dimples on the batting. Remember that needle-punching drives small needles from one side of the batting.
The part where you see the needle holes is the right side of the material. When you stitch, make sure that the needle of your machine goes through the same direction as these holes.
You can determine the wrong side of your other battings through the appearance of slubs. The side which has more slubs is the wrong side of the batting.
Another way to tell the right side of the batting by inserting a pin into the material. The pin will slide through easier on the right side of the material.
For 100% cotton, you can notice that it has a clean side and a dirty side. On the dirty side, you will see small cotton seed flecks. This dirty side of the cotton is the right side.
Other batting materials have noticeable differences on their wrong and right sides. All you need to do is take a closer look at the material.
Quilting like other crafting hobbies is an expression of your creativity. There is no right or wrong way of doing it. For years, you have learned that quilts always have three layers. But as the old saying goes, there is an exemption to every rule.
Quilts are warm and heavy, so if you are less likely to use them in the warm season. To address this concern, quilters made quilts without the batting layer. This means that you can make quilts according to your preference.
You may use a thin batting to make light quilts. You may also not use any batting material if you want to make lighter and cooler quilts. You may also use alternative battings to lessen the cost of your quilts.
The key point here is that quilting is a work of art. The design, purpose, and technique all depend on the creator of the craft.