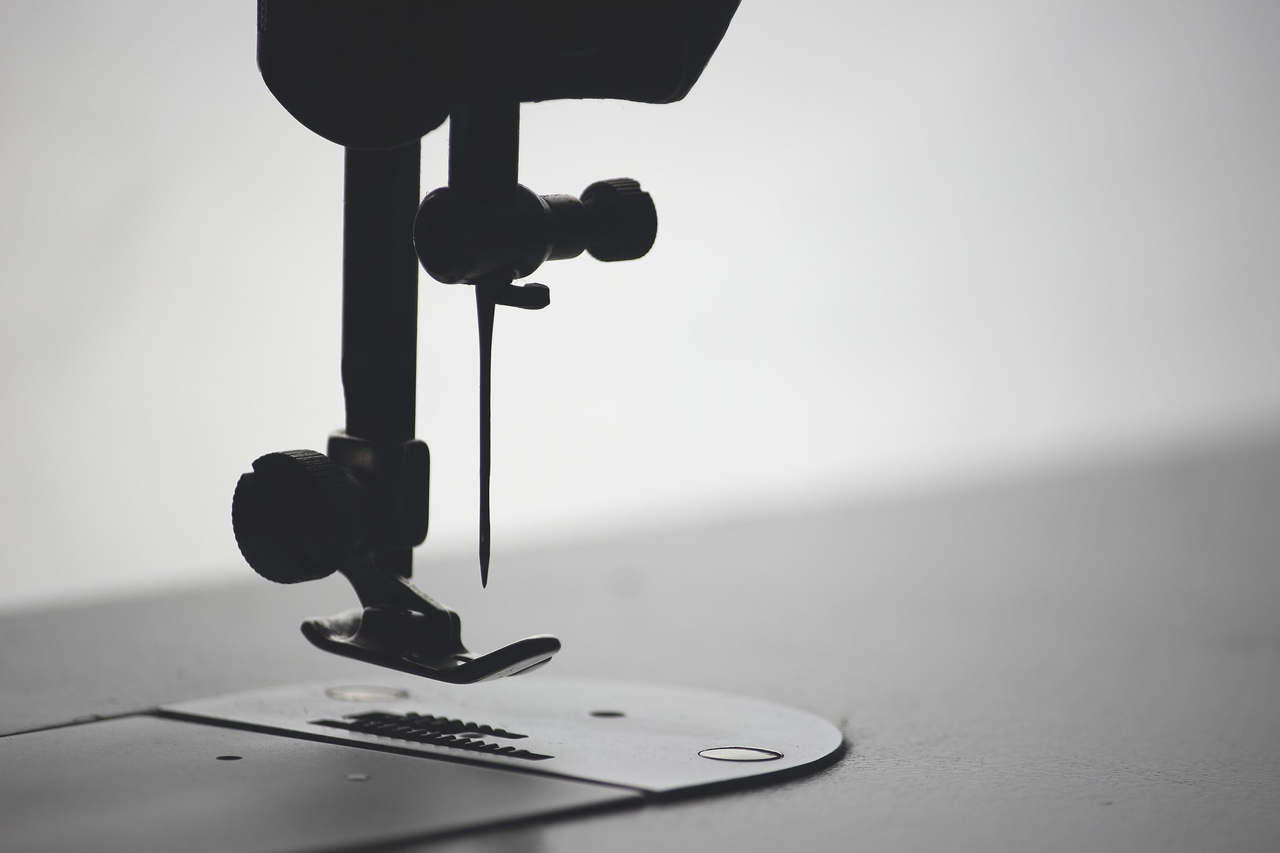 Got the talent to sew? Then, might as well use it to your advantage and sew your auto upholstery byh getting the Best industrial sewing machine for auto upholstery. Doing it yourself will save you money and allow you to discover a new world of possibilities.
Sewing auto upholstery can be more challenging than sewing clothing or home decors using usual fabrics. It can be daunting at first but can save you a lot more money than if you ask a professional to do the job.
So, if you are considering sewing your auto upholstery, you need a trusty and robust sewing machine that can tackle thick fabrics.
Below are several tried and tested heavy-duty sewing equipment available in the market to help you make your car upholstery without a hitch.
Consew 206RB -5 Industrial Sewing Machine

The Consew 206RB-5 is an excellent car upholstery sewing machine for many vital reasons. This heavy-duty sewing machine is a favorite among sewists handling dense fabrics such as vinyl, canvas, or leather which are prime choice materials for auto upholstery.

The Consew 206RB-5 offers a maximum speed of 3300 stitches per minute which is crucial when dealing with the thickest and heaviest fabrics you can use when making sewing auto upholstery to achieve the best results.

The machine also has a large table that can be used as a practical workstation, especially when handling large volumes of fabric. It has a dual purpose of securing the powerful machine and providing enough space for your thick materials to pass through the sewing equipment efficiently.

You can also consider the Consew 206RB-5 as the perfect car upholstery sewing machine because of its maximum stitch length of 10mm, which is a great advantage in securing the stitches when you sew thick fabrics.

With a high presser foot lift, the most extended stitch length you can achieve with this machine is 14mm, which can be pretty valuable when handling multiple layers of fabrics.

It uses a straight stitch to use a heavy thread on heavyweight materials such as canvas or leather to create fine-quality auto upholstery.

The size of this machine may be a disadvantage if you consider it your home sewing machine. But if space is not an issue, the Consew 206RB-5 is a worthwhile investment for making high-quality stitches for your car upholstery.

Buy it here: Consew 206RB -5 Industrial Sewing Machine

Singer Quantum Stylist 9960

The Singer Quantum Stylist 9960 is your best option if you want a budget sewing machine that can do auto upholstery. It can sew a wide range of fabric thicknesses from lightweight to dense materials like canvas, leather, vinyl, denim, etc.

With more than 600 stitches, five alphanumeric fronts, and 13 one-step buttonhole styles built into the machine, it can do more than auto upholstery. You can perform various sewing tasks like darning, embroidery, and quilting.

Similar to ordinary sewing machines, the Singer Quantum Stylist 9960 has many ease-of-use features such as the automatic needle threader, built-in thread cutter, and a start/stop button, to name a few.

It is a computerized machine with an LCD screen to view the stitch lengths and widths, tension settings, and the presser foot to use.

This sturdy yet affordable sewing machine has a heavy-duty metal frame allowing rigid support for skip-free sewing and long-term use. It also includes an excellent extension sewing table for a wider working area when tackling larger sewing projects.

Buy it here: Singer Quantum Stylist 9960

Brother ST371HD

Another affordable, robust, and tough sewing machine that can deal with thick fabrics is the Brother ST371HD. It features a metal needle plate and heavyweight needles for smoother fabric feeding and durability to sew dense materials.

This versatile heavy-duty sewing machine is an ideal choice for auto upholstery fabrics but can also be used for other types of materials, so you can use it for a wide range of projects other than handling thick fabrics.

It has 31 built-in stitches suitable for mending, quilting, and other basic sewing tasks. It also has time-saving features such as the automatic needle threader, an automatic bobbin winding system, and a jam-resistant quick-set drop-in top bobbin. The machine has a free arm to sew cuffs, jeans, and sleeves easily.

The Brother ST371HD operates at a maximum speed of 800 stitches per minute, allowing you to finish your work quickly and effortlessly.

Buy it here: Brother ST371HD

Juki DU-1181

The Juki brand is known worldwide for its fantastic industrial sewing machines that can provide high-quality stitches. The sewing device runs at 2000 long stitches per minute using a servo motor that can help you feed thick and heavy materials effortlessly through the machine.

The servo motor machine is whisper-quiet, so this Juki industrial sewing machine model is also ideal for the home.

It has a maximum stitch length of 9mm, long enough to tackle medium to thick auto upholstery fabrics, vinyl, leather, or canvas to create solid and long-lasting seams.

This Juki sewing equipment for upholstery already comes with a table that will hold your machine and serve as your spacious working area when handling thick and significant volumes of fabrics.

Buy it here: Juki DU-1181

Juki DDL-8700
The Juki DDL-8700 is an industrial straight-stitch sewing machine using a servo motor. It is an excellent sewing device using heavyweight fabrics for car upholstery and other sewing projects.
Juki brands have the reputation of having high-quality stitches on medium to heavy material, and Juki DDL-8700 does not disappoint.
It has a maximum speed of 5500 stitches per minute and a full stitch length of 5mm, properties that are ideal for sewing dense materials such as canvas, leather, vinyl, denim, etc., used in auto upholstery or furniture covers.
Compared to other Juki industrial models, the Juki DDL-8700 is more reasonably-priced.
This powerful machine with a servo motor can work quietly for household sewing tasks or home-based sewing businesses.
It has a wide table for holding the machine to provide stability and a large work area for feeding large volumes of fabric.
Buy it here: Juki DDL-8700
What is the best sewing machine for heavy fabrics?
The best sewing machine for heavy fabrics is the machine that is suitable for your sewing projects. It must be capable of sewing dense fabrics, have the accessories that allow you to sew thick fabrics, fit your workspace, and be within your budget.
Sewing machines that can sew heavy fabrics are usually as bulky as the materials they sew and generally costs more. If you are more inclined to sew dense fabrics such as leather, denim, auto upholstery, vinyl, etc., you must know these factors that you should consider when choosing your sewing machine.
Fabric Type
One of the best decisions you would make when choosing heavy-duty sewing is to look for one that can handle different types of fabrics with various properties and thicknesses.
When sewing thick fabrics, you may need to sew multiple layers of material to create the hem. Make sure that your sewing machine can handle several layers of dense material.
Powerful Motor
A heavy-duty sewing machine requires a powerful motor to help you push the thick fabrics through the machine. A high-speed motor for your sewing machine allows you to sew efficiently and fast.
Accessories
Choose a machine that has a walking foot and a reverse option. The walking foot plus a smooth work area plate will allow your fabric or layers of fabric to slide easily through your machine instead of bunching or sticking. The reverse option can help you reinforce your edges to prevent fraying.
Size of machine
Heavy-duty sewing machines are usually bigger than ordinary sewing machines. You only have to ensure that you have a larger space to put your equipment where you can sew efficiently.
Budget
Sewing machines that can sew heavyweight fabrics are usually more expensive than regular sewing machines. A brand-new industrial sewing machine suited for canvas and leather is a good investment if budget is not an issue. But if you are new to sewing thick fabrics and want to try first and see if you can do this long-term, buying a used one will not be too hard on the budget.
Best industrial sewing machine for auto upholstery: What is the best thread for auto upholstery?
Nylon is the best thread for auto upholstery because it is strong, has excellent stretch control, and is reasonably priced.
Nylon is the perfect choice for automobile seats because this thread type has a lot of giving and will rebound beneath your weight.
Bonded nylon thread is more durable and thicker than polyester threads which are also used for upholstery. They are more preferred because they are also abrasion-resistant, making them great to use for outdoor projects.
Most of these bonded nylon threads are three-ply and 100% nylon. Additional advantages over other thread types are resistant to UV rays, weather changes, saltwater, and needle heat.
It is the most preferred thread for car upholstery, indoor upholstery, and luggage. A transparent and strong nylon thread called monofilament thread is a popular thread used for upholstery because it can blend in with fabrics.
Nylon threads are also available in a wide range of colors to match the color of your car upholstery fabrics.
What size thread is used for auto upholstery?
Thread sizes primarily used for auto upholstery are 46 and 69 for lightweight interior fabrics and leather materials. For high-end seats and dashboards, you must use sizes 207 or higher.
The secret to creating strong and stable stitches on auto upholstery is a good combination of the heavy-duty sewing machine and the proper upholstery thread.
If you are sewing lightweight upholstery fabrics, you may be able to use a household sewing machine. For thicker upholstery fabrics, you will need a heavy-duty sewing machine with a walking foot to effortlessly feed the material to the sewing machine.
Remember that thread size is identified by a number without a unit. Finding a number with a unit inscribed in a spool indicates the amount of thread on the spool.
You must also note that your thread's thicker, the stronger it is. To create the best quality stitches on your thick upholstery fabrics, increase your stitch length. And if you want your stitches not to look blatant, use a lighter shade of thread than the color of your fabric.