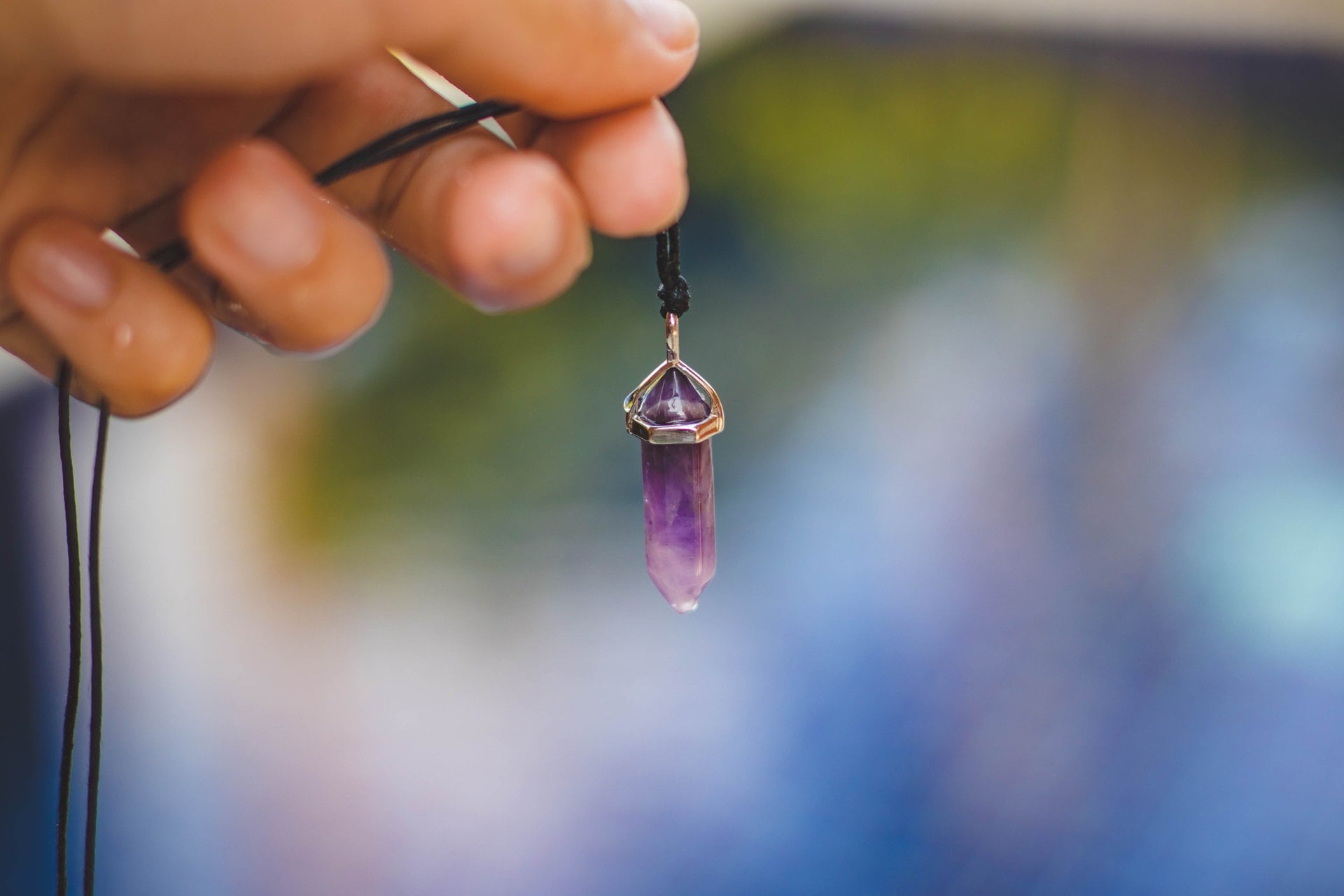 Wouldn't it be great if your accessories look perfect as they should? People who love to wear pendant necklaces have this mutual predicament of the pendant turning, precisely when you are not aware.
The possible reasons that your pendant keeps on turning depend on your movements during the day, which can make your pendant turn inwards. It is also likely that your pendant is more massive than your chain.
Fortunately, that problem can be easily solved. You can have your pendant attached or soldered on the chain. Yes, it can be done. Or you can try wearing your pendant on a heavier chain and on a thicker jump ring to dangle where it can dangle.
What does it mean when your necklace keeps turning?
Your necklace keeps turning means the chain of your necklace keeps moving around your neck. Usually, the clasp is riding out to the side of the front of your neck. This situation commonly happens when your clasp is heavier than your chain, and you keep moving about that it cannot be avoided.
How do I keep my necklace from turning?
The chain moving around the neck is a common problem people wearing necklaces are very much aware of, or not quite. And because of that, many have been thinking of ways to counteract this situation.
The turning of the chain happens when the chain is lighter than the clasp. To prevent the clasp from working its way towards the front, you can put a counterweight near the clasp. Another trick would be to put a pendant bail big and heavy enough to hide your necklace's clasp if it makes its way towards the front. Or you may choose a long chain without a clasp that you can pull over your head without difficulty and no issue on turning around your neck ever.
What does a pendant necklace mean?
A pendant necklace means a necklace with a pendant. A pendant is a piece of loose-hanging jewelry attached to a chain. Creating jewelry pieces these days is taken to a whole new level that the pendant's design now matches the chain it is paired with. The pendant necklace is the term referring to the overall necklace to describe the pendant and chain together accurately.
How long should a pendant necklace be?
A pendant necklace would typically measure around 45 – 50 cm (17.5 to 19.5 inches), the measurements of a standard (princess) chain length, which is the most commonly worn necklace length and the one which is suitable to most circumstances.
If you are looking for a pendant necklace that usually works well with most outfits, the princess chain length is your go-to length. It is the most commonly purchased length because it looks well on most women. A pendant necklace with the standard length will sit above the neckline of V-necked or lower cut outfits and over high-necked or crew-necked outfits. The standard pendant necklace length looks best on women with average height and build.
If you are taller or have a larger frame, the matinee length necklace, which is 55 – 65cm (21.5 – 25.5 inches) long, will look more flattering on you.
What is the difference between pendant and necklace?
A pendant is a small piece of jewelry that hangs or dangles on another type of jewelry such as a necklace chain, bracelet, or anklet. It can come in different shapes, such as a heart, circle, or any design you can think of. The pendant is a small ornament that may have the same material or entirely different from the chain where it is attached. Pendants can be made from precious metals or gems or a combination of both. At present, you can see pendants made of various materials like resin, plastic, clay, indigenous materials, and many other resources that artists or jewelers can use to create.
On the other hand, a necklace is a form of jewelry that is only worn on the neck. It is typically made of metal, beads, pearls, gemstones, or other natural materials. You can choose from varying lengths of necklaces. The standard necklace lengths you can choose from are:
A choker is worn close against the base of the neck. It works well with off-shoulder, crew, and boat neckline outfits. The overall look does not agree well with women of larger frames.
The standard or princess chain length is the most commonly used among the chain lengths to choose from. The standard necklace looks good with or without a pendant. It looks great on most women and can be used with most outfits that need a chain. It is worn near the collarbone.
If you are tall or have a larger neck, the matinee chain length is your best bet. The matinee is worn between the collarbone and the bust, which looks good with different types of outfits but works best on collared shirts and clothing with a higher neckline.
The opera chain length falls on the bust or several centimeters below. It is a perfect choice for evening wear and looks great on attires with high necklines such as turtlenecks or boat necks. The Opera may also be worn by wrapping it around your neck more than once to form a double-stranded choker.
A rope necklace is longer than the opera chain necklace. It was designed to be wrapped around the neck more than once, forming a double-stranded necklace. It may also be worn by folding it in half, with one end looped to the fold forming a lariat.
Why do people wear pendants?
People wear pendants for various purposes. Some of the reasons people wear pendants are for ornamentation, identification, protection, display, and awards.
Wearing of pendants trace back to Ancient Egyptian civilizations who commonly wore pendants as ornaments. Through time, pendants of different forms and functions have been created.
Some types of pendants that men and women wear are as follows:
Amulet or Talisman

Some people believe that there are things that have magical or spiritual powers that can protect a person from danger or drive away evil forces. Such objects are called amulets, which are commonly worn around the neck as pendants. Another version is a talisman, which is similar to an amulet that has supernatural traits. The talisman is believed to convey special powers upon the wearer.

Medallion

A pendant that looks like a coin-shaped piece of metal and commonly given as religious blessings, awards, or recognitions.

Locket

A locket is a type of pendant, usually circular or in the shape of a heart, opens to reveal a space that can hold a small object such as a photograph or a little memento.

Functional Pendant

Some pendants these days are not only lovely to look at but are quite useful. Pendants can also be functional tools like Shepherd's whistle, portable astronomical and navigational instruments. The latest addition to functional pendants is the USB flash drive, which is very conveniently placed when hung on the neck. These flash drive pendants also come in different interesting figures.
Worthy read: Meaning of colors in your mood necklace
What do pendants symbolize?
Pendants come in various shapes, sizes and forms. As a wearer or someone who wants to give a pendant as a gift, it may interest you to know their meaning. You may find one which matches your hobby or interest. You can also impress a loved one with a pendant gift that would be meaningful. Read on for common pendant shapes and what they symbolize.
Heart – a symbol of love, honesty, dedication, and compassion
Circle with a hole – simplicity, and elegance (great design to put in inscriptions)
Full Circle – love, honesty, and compassion
Clover – luck, and success
Star – happiness, divinity, angel's light, and new beginnings
Infinity – loyalty to love and friendship
Razorblade – focus, rebellion, and revolution
Elephant – happiness, prosperity, knowledge, and power
Ballet Dancer – a dream of becoming a ballerina
Angel or Cross – guardian, a blessed life
Cake – sweet, trouble-free life
Lady Bird – happiness
High Heels – style and fashion
Dolphin – a life full of joy and fun
Key – home, a happy family
Flower – a blooming love
Butterfly – colorful and rich life
Rose – beauty
Car – travel, and adventures
Owl – wisdom
Dragonfly – prosperity, luck, and fortune
Purse – prosperity and wealth
How do you keep a lariat necklace in place?
A lariat is a type of necklace with no clasp, unlike the other standard necklaces. Since the necklace has no closure, there are many different ways to keep it in place.
This technique is the easiest way to keep your lariat in place. Drape your necklace around your neck, ensuring that the center part is at the back of your neck. Loop the ends of the necklace like you are about to tie your shoelaces, then let the two ends hang down. Adjust the height of your loop according to the look that you want.
Tie a with a simple knot at the front.
The simple knot at the front with this technique can create a very classy look, which is excellent on formal wear and business suits. Put the lariat around your neck, pull both ends with one hand, then create a loop with both strands. Pull the ends of the rope necklace through the loop, making a knot in front.
Double-loop a long lariat.
This technique is also called the scarf style as it resembles a common way of wearing a scarf. Fold the chain in half so both strands are running parallel to each other. Wrap the folded necklace around your neck, then pull both ends of the lariat through the loop that the double chains have created. Allow the ends to hang down.
Wear your lariat backward.
Rotate your lariat so that the ends hang down your back rather than on the front. This style looks best on a dress with a low cut on the back and a unique way to show off the back details.
Make the wrap-around style.
The wrap-around style is an excellent technique to use on long beaded necklaces paired with casual clothing. It is made by wrapping the lariat over your neck, with the center at the back. Cross one piece over to the opposite side and do the same thing for the other end. Allow the ends to hang loose.
Related: