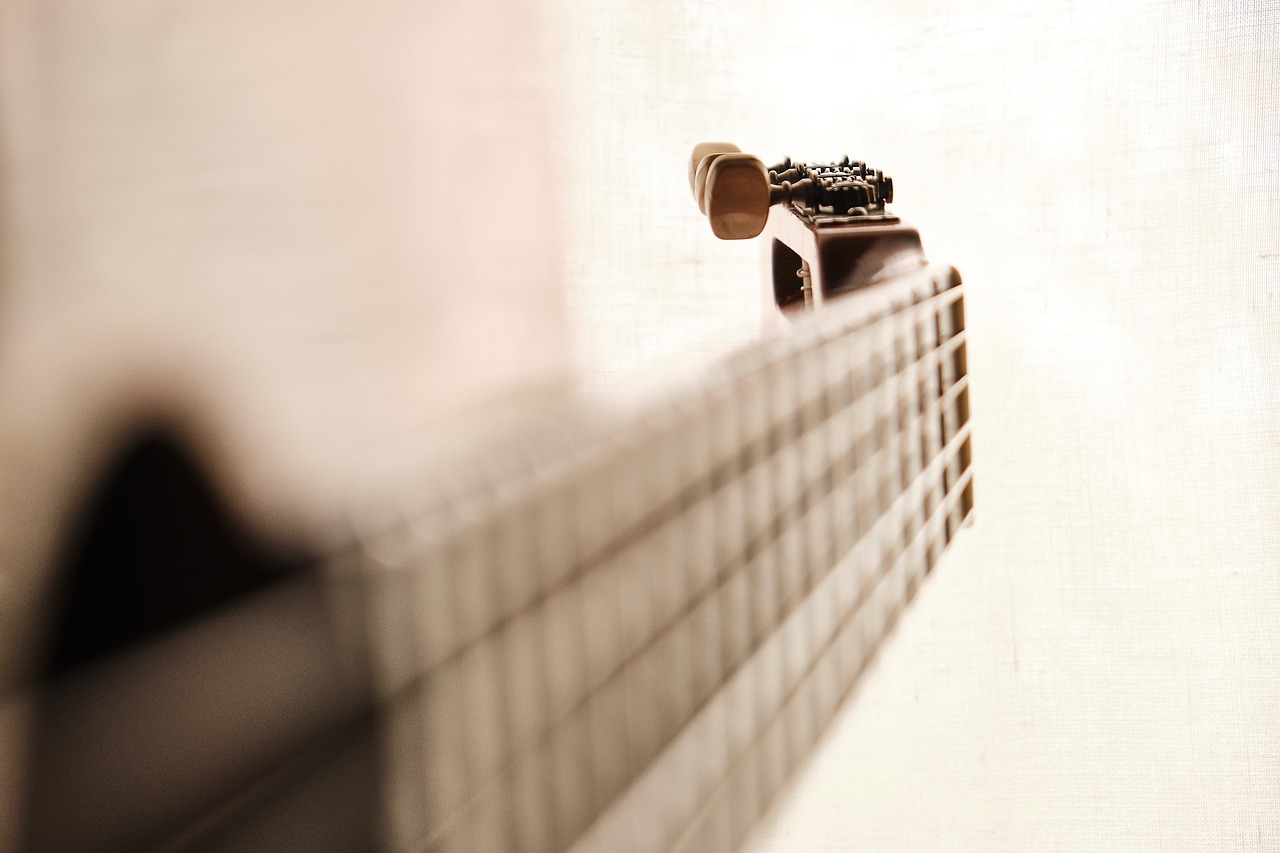 If you play the guitar, you probably have many guitar strings laying around, thinking of what to do with them. Did you know that you can create many things using guitar strings, including jewelry? You can incorporate your love of music into your personalized items.
Upcycling and repurposing are both trendy and helpful nowadays. For example, besides using spare guitar strings, you can also use broken guitar strings to create jewelry. Also, you can ask your friends for their old ones, so you could get as much as you need!
Although it may be new and overwhelming, it is not as difficult as you may think. Making jewelry with guitar strings is fun! And, with patience and practice, you can make beautiful jewelry pieces that you can wear or give as a gift. Here are some items you can create using old strings:
How to Make Guitar String Bracelets?
Guitar string bracelets are one of the many projects you can create using your strings. You can wear your finished product as it is or add some texture to elevate the design. Here are the steps you need to follow to make guitar string bracelets:
Note that there are many ways to make guitar string bracelets. There are also no right or wrong methods. You can try and experiment on your own. But, if you do not know where to start, here are two basic techniques you can follow:
Braided Guitar String Bracelet
1. Gather your materials and tools.
Guitar strings. Note that you can use any string type. But acoustic strings are much easier to use.
20 and 26-gauge wires
Jump rings. It is best if you get durable jump rings that are big enough to fit your bracelet hoops.
Lobster claw clasps
Heavy-duty pliers or cutters
Clamp
Small hammer or anvil
2. Make a braid.
First, you will bundle three guitar strings together and wrap them in a 20-gauge wire. Next, hammer or crimp the wire to flatten and secure it. Then, clamp them to a steady surface so you can easily braid them.
Note that you will want a long braid because you will fold it in half later on. Also, it would help if you secure the end as you did in the beginning. But, do not worry too much about how it looks because you will cut it eventually.
3. Connect the braids.
Connect your string braids by joining the inside loops together. Note that one side needs to be the bracelet's inside, which is next to your skin. So, the other side will be the outside, which is for display.
You will fold your braid in half. Next, wire the halves together using the 20-gauge wire, about half an inch below the fold. Then, crimp or hammer to secure. But, unlike in the previous step, you will make it look good because it stays on your bracelet.
Next, you will connect the two braids side by side using the 26-gauge wire. Do this step as you did in the previous step and ensure that the wires end on your bracelet's outside. Then, trim all the wires as close to the braid as possible.
4. Make the bracelet.
Now that your bracelet has a looped end and an unfinished end, you can continue to complete it. On the looped end, you will add a jump ring and a clasp. Also, you will measure the braid around your wrist.
Make the loop for your last jump ring by folding back the unfinished end of the braid. Next, you will wire it together with the bracelet, then crimp or hammer to secure them.
Trim the guitar strings as close to the wire as possible. Finally, add your last jump ring, or add another one if your bracelet is too tight. You can also hammer the main body of your bracelet if you want to give it more texture.
Guitar String Bracelet with Charms
Choose the best guitar string for your bracelet, which is a thick wire. So, you can choose among the strings E, A, D, or G. Also, note that only metal strings will work for this project. Next, you will wrap your guitar string around your arm to determine the length.
Hold the measurement in place and add six inches. Do not worry if it seems too long because you will use it to attach a hook and clasps. Then, cut the string at the measured length. Also, it is best to clean your guitar string with rubbing alcohol and cotton balls.
Feed beads or charms through your guitar string. Next, attach the hook clasp using a crimp bead. Then, thread three inches through the crimp bead and the clasps' small circle. Also, do not forget to thread the string back through the crimp bead to form a loop.
Flatten the crimp bead using pliers. Next, you will turn the string over to flatten the crimp bead on opposite sides. Ensure that the crimp bead is secure and does not slide on the string. Then, cut the excess looped guitar string with wire cutters.
Attach the eye clasp using another crimp bead and thread another three inches. Next, thread the string back to form a loop. Then, flatten the crimp bead with pliers and turn the guitar over.
Again, ensure that the crimp bead is secure and does not slide on the guitar string. Then, cut the excess looped string using wire cutters. Finally, feed the hook through the eye clasp to secure your bracelet.
How to Make Guitar String Rings?
Another excellent way to upcycle your old guitar strings is making rings. It may seem challenging at first, but it is worth the try! You will see excellent results, especially when you get to practice a lot. Here are the steps you need to follow to make guitar string rings:
1. First, gather your tools and materials.
Metal guitar strings that are .024 or .026 in size
Rod, pipe, or dowel close to your finger's size
Masking tape, electrical tape, rubber bands, or wires to secure the starting end of your string to the dowel.
Superglue or any heavy-duty glue
Heavy thread and needle
Wire cutters
Scissors, knife, or anything to cut the thread
2. Tie a Spanish ring knot and start weaving.
Note that the basis of this guitar string ring is the Spanish ring knot. I suggest learning and practicing this knot first to familiarize yourself. But, if you do not know where to start, here is a quick tutorial:
Begin with a Turk's head:
a. The first step to making a Spanish ring knot is to tie a long, three-part Turk's head knot. To make one, you will wrap your cord around a mandrel twice to form an "x." After doing so, you will pass the working end under-over from right to left (standing end).
b. Next, you will start braiding the three-part Turk's head. Start by passing the left cord over the right. Then pass the working end under-over, from left to right. Notice that your right cord is now passing over the left.
c. Pass the working end from right to left in an under-over manner. Then, bring the working end next to the standing end to finish the Turk's head.
Interweave into a Spanish ring knot
a. Start by sliding the working end over the standing end. The right end will follow the inner side of the standing end. Then, it will go under the first cord and travel to the left side, over the standing end to the left.
b. Now you will notice that there are parallel cords split to finish the knot. Next, you will split the standing and working ends and continue to the left of the knot.
c. Split the following two parallel cords on the left, continuing to the right side. Then, split the final two parallel cords on the right and pull the working end through the left.
d. Finally, bring the working end next to the standing end's left, going under three.
Note that you can follow your original path to make a doubled Spanish ring knot, which is better for the ring. But, make sure that you keep the strings side-by-side.
3. Finish your ring.
After finishing your weave, you will clip both ends of your wire inside the ring, so they overlap a little. Then, use a needle and thread to wrap all three wired tightly. Finally, use glue to secure them, making sure to let them dry before you cut your threads close.
How to prevent guitar strings from rusting?
Like other metal jewelry, guitar string pieces can also rust because of various factors. But, one sure way to prevent guitar strings from rusting is to store them properly. It s best to keep them in a cool and dry place.
You can also prevent rusting by washing your hands before you wear your jewelry. Also, make sure not to apply lotions or perfumes while wearing your pieces. These items can contribute to the damages, so it is best to avoid them.
It is also an excellent idea to clean the guitar string pieces regularly. Doing so will help you remove the oils and sweat from the item that can make it rusty.
Related:
How to clean guitar string jewelry?
As I mentioned, cleaning your items is essential if you want to keep them in good condition. But, you need to do things properly if you do not want to cause any further damages. Here are some ways to clean guitar string jewelry pieces:
Use a dry cloth and cleaner. First, you will wipe the jewelry with your clean, dry cloth to remove moisture and oils. Then, use the appropriate metal cleaner to remove any residue build-up. But do not forget to dry it with a dry cloth after doing so.
Use lemon juice and salt. Note that this method may not be applicable for all string types, so it is best to be careful. Using a dry cloth, rub your lemon juice and salt mixture onto the jewelry. Then, carefully rinse it with cool water and let it dry.
Use soapy water. One of the most common ways to clean metal jewelry is to soak it in soapy water and rub it. You will use warm water with a few drops of mild liquid soap. Also, you will rub your jewelry with a soft cloth, rinse, and let it dry after cleaning.