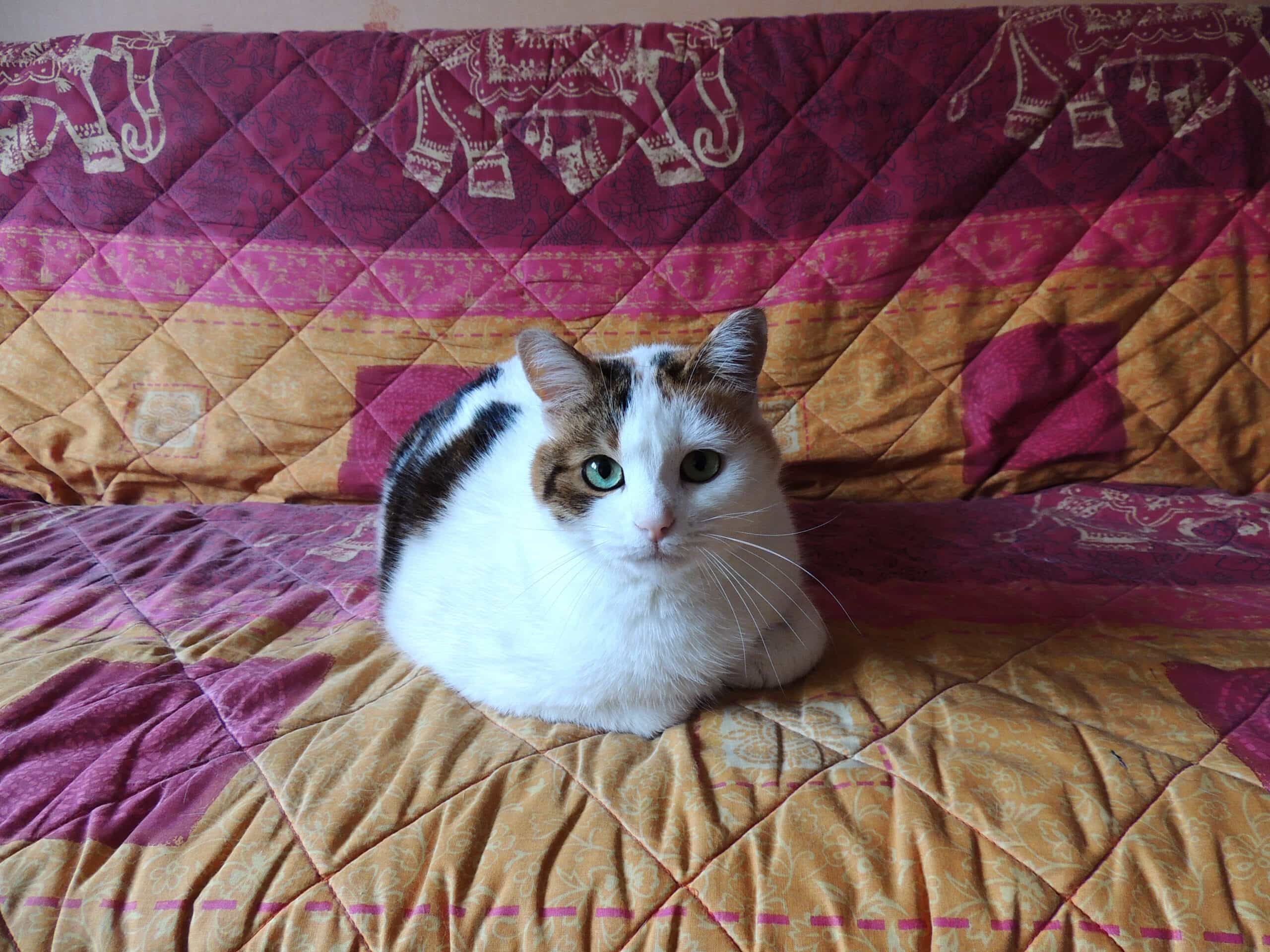 Cotton is the most versatile and important natural textile fiber. It is the most common fiber to make garments, furnishings, and industrial products. In 2004, the world consumption for cotton was 40 percent. This is how valuable cotton fiber is.
Cotton fibers come from seed hairs from the order Malvales plants. There are four principal domesticated species of cotton with commercial importance. These are the hirsutum, barbadense, aboreum, and herbaceum.
There are 33 known species of cotton, but these four are the most cultivated variety. These species undergo different cultivation techniques to improve fiber length, strength, and yield.
The cotton fibers used by the textile industry are the dried cell walls of the flowers. The cotton flowers bloom only in one day and wither quickly after.
When cotton flowers are in full bloom, the petals are pure white. Then, they become bright pink later in the day and fall off the next day.
Characteristics of Cotton Fibers
Comfortable to wear
Natural fiber
Moisture absorbent
Breathable
Slow to dry
Wrinkles fast
Can withstand heat, detergents, and bleach
About 20 percent stronger when wet than dry
Will shrink unless treated
Prone to mildew damage
Wears off when exposed to sunlight over extended periods
Long-staple cotton is comparable to silk fabrics
Cotton is one of the most inexpensive options among natural fibers. You can use it pure or you can blend it with other fibers. This is why it is one of the most favored materials for fabrics and batting.
Some quilters prefer cotton batting because of its minimal thickness of ⅛ inch (0.32 cm.). The material is soft, lightweight, and cozy. It shrinks at about 2 to 3 percent, which gives quilts that antique and wrinkly texture.
Is Cotton Batting Absorbent?
Cotton is a natural fiber so it tends to absorb moisture well. It is capable of absorbing water up to 27 times its weight. This is why bath towels, bedsheets, and drying fabrics use cotton fibers.
The absorbency property of cotton depends on its molecular structure and capillary action.
Cotton has a complex series of atoms called "polymer molecules." These molecules link up in repetitive chains, creating pure cellulose. This pure cellulose makes the cotton absorbent. Another reason why cotton is absorbent is its "hydrophilic property."
This property attracts water which is common among natural fibers.
Another reason why cotton absorbs liquid is its "capillary action." Cotton fibers are capable to suck in water like a straw. Once the fiber absorbs water, it will stay in its interior cell walls. This is also the reason why it takes time to dry cotton fibers.
Is Cotton Batting Good For Face Masks?
According to the American Chemical Society, some fabrics can filter tiny aerosol particles. The team experimented with cotton, flannel, chiffon, satin, silk, polyester, and spandex. The experiment found out that layers of these fabrics are good for face masks.
They said that cotton and chiffon fabrics have good filtration. Tight weave cotton with 600 thread count plus two sheets of chiffon has filtration of 80 to 99 percent. These aerosol particles are the same size as the droplets from a person's cough or sneeze.
The team also stated that this fabric combination is as good as the filtration of the N95 masks. You have to take note that the chiffon fabric must be from spandex and polyester.
Other good options for making face masks are combinations of the following.
tightly woven cotton plus natural silk
cotton quilt with cotton-polyester batting
cotton and flannel
The researchers explained that these fabric combinations provide mechanical and electrostatic barriers. This is why tight weave fabrics like cotton and silk are good alternatives for making face masks.
Is Cotton Batting A Good Filter?
According to Dr.Benjamin LaBrot, a typical surgical mask filters around 60 to 65 percent. This is much lower than the filtration capacity of N95.
He also added that anyone can make alternative masks with 60 percent filtration. Using a double layer of cotton with 600 thread count can already give you 60 percent filtration.
Doctor LaBrot also stated that flannel pajama fabrics can give the same filtration. The same is true with a double layer of 600 thread count pillowcase fabrics.
When the fabric is dense and thick, it is likely to filter tiny particles. This is why tight weave cotton has a good filtration capacity.
Is Cotton Batting Recyclable?
Cotton and other natural fibers are recyclable. These fibers are easy to re-process and convert into threads, fabrics, and more. Quilters need not bring their used or scrap cotton batting to recycling factories.
Some only reuse and repurpose them. The following are some practical ways to recycle or repurpose cotton batting.
Cut them into small pieces and use them as fillers for stuffed toys, pillows, and cushioned home decor.
You may use your old cotton batting as upholstery padding.
Used cotton batting makes great fillers for floor mats, pot holders, and oven mitts.
You can also cut them into smaller sizes and stitch them up to make kitchen and bathroom rugs.
Old cotton batting can also be a good pet bed or blanket.
There are lots of other uses for used cotton battings. You don't need to go through the actual recycling process. All you need is creativity.
Is Cotton Batting Breathable?
Cotton fabrics and fibers are breathable. It is a natural fiber that allows air to pass through its weave. This means that cotton fabric does not become too hot or warm.
The cotton molecules are long twisted patterns of cellulose. These twists create spaces between them allowing air to pass through. When woven, these fibers become even more breathable as they hold more air between weaves.
The air can pass in and out of the fiber so it does not trap heat. This is why woven cotton fibers are cooler and more comfortable on the skin.
Is Cotton Batting Heat Resistant?
This is in a way related to the breathability of the cotton. The fiber allows air to pass in and out of its structure because it is cellulose. Cotton fiber has both a cooling and warming effect. It gives the body regulated warmth.
Cotton gives a cooling effect to the body but it is not resistant to heat. It does not trap and accumulate heat because of its breathability property. Cotton is not flame retardant.
Like other natural fibers, cotton can burn on extreme heat or when exposed to flame. It has a different property than that of the wool.
Is Cotton Batting Machine Washable?
Most cotton and cotton blends are washable. You can either hand wash or machine wash your batting. But it is always advisable to check the labels first before you pre-wash the material.
If the manufacturer gives special pre-washing instructions, follow them. Keep in mind that cotton fibers have a shrinkage at about 2 to 3 percent. If there are no special instructions on the label, you can do the following steps.
Get your cotton batting and put it in the machine.
Fill the machine with regular or room-temperature water.
Let the entire batting soak in the water.
You may put light detergent if you want.
Run the machine under a mild setting and complete one wash cycle.
Remove the water from the machine.
Take your batting material out and remove the excess water. You may apply gentle pressing movement but do not squeeze or wring the material.
If you wash it with detergent, make sure to rinse it well.
Once you have removed the excess water, dry it on a flat sheet.
Make sure to spread out the batting and remove the wrinkles.
Let it dry well. Cotton may take a while to dry because of its porous fibers.
When the top side is already dry, you may turn the other side of the batting. This allows faster and even drying of the material.
Pre-washing your cotton batting is advisable to pre-shrink it. It also ensures that it is clean and free from any chemical residues from the manufacturer.
Is Cotton Batting Microwave Safe?
Pure cotton is microwave safe as long as you do not expose it for too long. As little as five minutes has a huge impact on the durability of the fiber. Cotton and other natural fibers are fine to go through quick microwave drying.
Microwave heating or drying is not advisable for cotton batting. It does not affect the elongation of the fibers, but it affects the fiber's strength. When you microwave any cotton fiber, it decreases its strength by 10 percent. This significant decrease happens only for five minutes of microwave exposure.
If you want to clean and dry your cotton batting, pre-wash it before using it.
Is Cotton Batting Non-Woven?
Batting materials are fibers wadded into sheets. This plays an important role in quilts. This layer serves as the insulation or filler of your quilts. Cotton and other batting materials are non-woven.
To help you understand woven and non-woven fibers, here are some pointers.
Non-woven fabrics have no interwoven strands but they have an organized internal structure. Non-woven fabrics fuse fibers using heat, chemicals, or pressure. These reinforcements combine fibers into a cohesive fabric-like material.
Cotton batting and felt are common examples of non-woven fabrics. Non-woven fabrics like cotton batting provide specific advantages. These advantages include the following.
Absorbency
Liquid repellency
Resilience
Stretch
Softness
Strength
Flame retardancy
Washability
Cushioning
Thermal insulation
Filtration
Bacterial barrier and sterility
Woven fabrics weave threads or yarns creating patterns called "warp" and "weft. This results in durable fabrics that are suitable for clothing and textile applications.
How Can You Tell If A Fabric Is Cotton?
There are many batting materials in the market. Some natural and synthetic materials are comparable to cotton in terms of softness. To know if you are getting a pure cotton material, consider the following tips.
Unravel a few threads or fibers from your batting. Look at them closely to check if they all look the same. When the fibers or threads all look the same, then they are pure cotton.
Light a candle. Then, use tweezers to hold one end of threads and bring them near the candle flame. Take it away from the flame and observe how the thread responds to the heat.
Cotton will not melt or curl away. It will burn but it should keep its form. Cotton burns with gray smoke and it should smell like burnt paper. Cotton and polyester blends will melt or curl up under burn test. Once melted, it gives out a burnt plastic smell.
When you look at cotton fiber under a microscope, you should see long and hollow tubes.
Can I Mix Cotton And Flannel In A Quilt?
Cotton batting and flannel are both cotton fabrics. But, it is not advisable to mix these two in your batting layer. Pure cotton and flannel have different shrinkage. Even if you pre-wash them both, they may not give you a quality batting.
Washing flannel loses its crispness and develops fuzz. Although it becomes extra soft. Mixing cotton batting and flannel may not give you a consistent drape on your quilt. So, if you want consistent drape, softness, and thickness, use one kind of batting material.
If you want inexpensive batting, flannel is fine. But, if you are making bed quilts or baby quilts, pure cotton batting is advisable.
Cotton batting is one of the most inexpensive batting materials in the market. It is versatile and easy to use. It may not be perfect but it sure is better than other synthetic batting.
Pure cotton batting offers softness, breathability, and warmth to your quilts. You can also buy cotton blends for loftier and warmer battings. This fiber is one of the most adaptable natural fibers.
It may not be the "greenest" choice for batting materials. But it sure is one of the most practical choices for quilters. It comes in reasonable price points, quality, and durability.
Cotton is a more economical choice than wool or bamboo batting. If you are on a budget but want soft and quality batting, cotton is the way to go.