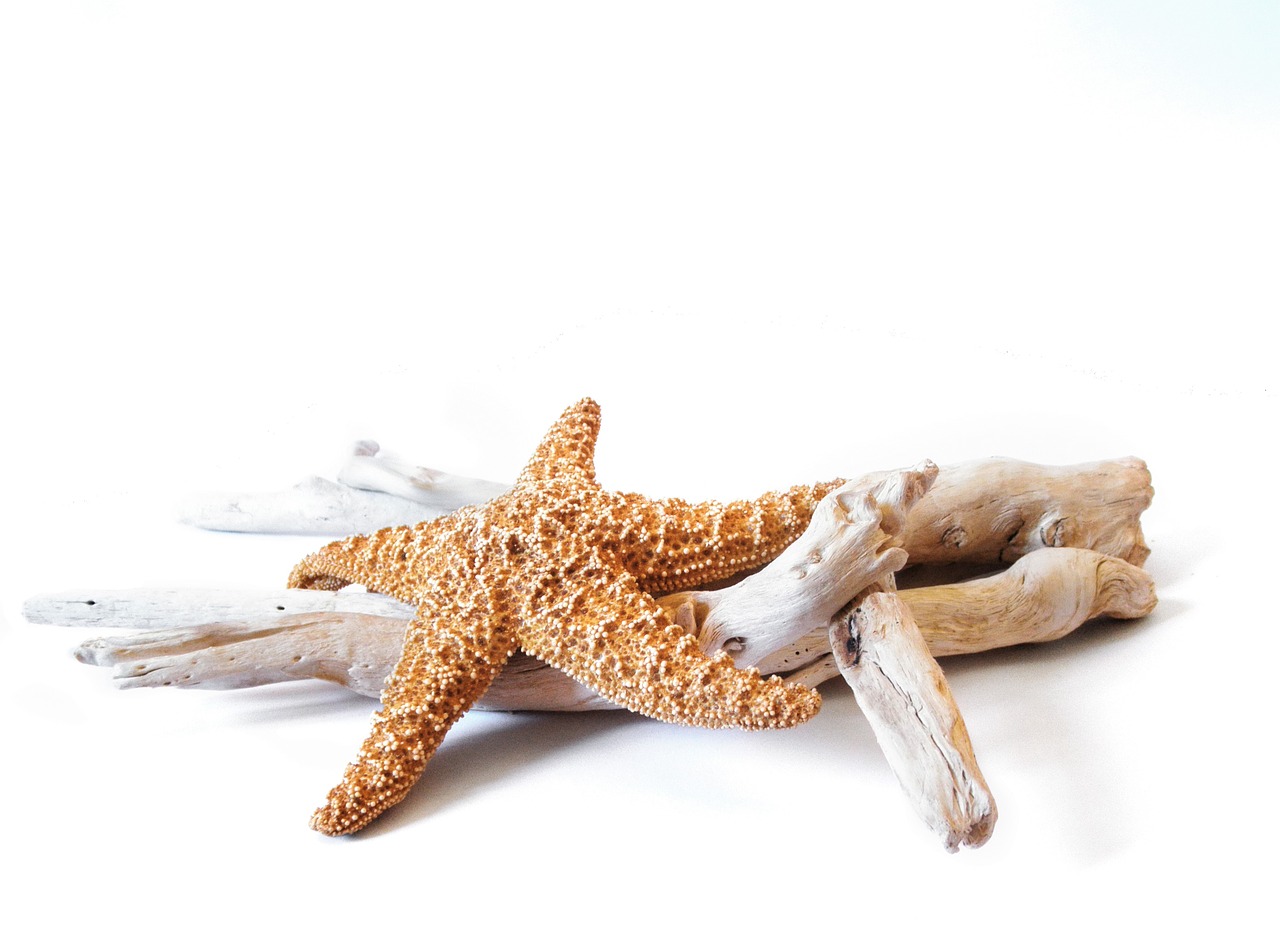 If you want to prepare driftwood for your crafts, it is best to dry-brush and superwash it first to remove debris. Next, you will disinfect it to get rid of any insects or pests. Then, you can leave the driftwood out for a week or so to let it further lighten and brighten.
Did you know that you can use driftwood for various purposes? For example, you can use it as a foundation for your DIY home decor projects. But, whether you find driftwood in the wild or buy it from a store, it is best to clean it before using it.
Using driftwood for your crafts can add a touch of unique aesthetic to your place! For example, each curve, knot, and groove has a surprising charm. Also, no two pieces are precisely the same. But, if you took some driftwood home for craft-making, it is best to prep them first.
If you are unsure of where to start, you came to the right place! Here are three steps to prep your driftwood for crafts:
Prepare Your Materials:
Small brush to remove debris
Detergent and bleach for disinfecting
Water
Container or tub
Step 1: Remove Debris from Your Driftwood
1. Shake the driftwood as you pick it up.
If you collected your driftwood from a natural place, like a lake, you might notice dirt particles stuck to it. So, you will have to grab the piece by the end and shake it vigorously. Plus, you can remove any remaining grains by lightly tapping the wood on the ground a few times.
2. Scrub it using your brush.
If you are working with 'outdoor' wood, you may need to be extra thorough in removing the filth. So, it is best to scrub it with a firm brush and cover as much of the surface area as possible. You can use this brush with soft bristles that can remove unwanted debris. You can also repeat the scrubbing operation once you soak the wood to make sure you remove all debris.
Tips:
Use a soft-bristle brush to prevent damaging the wood.
A wire brush may clean more thoroughly yet may leave scrub marks. So, if you need to remove the bark, a wire brush is an excellent tool to use.
3. Pick at your driftwood using a knife or screwdriver.
Driftwood usually has little crannies that are difficult to clean thoroughly. So, you will have to dig into these regions with a screwdriver or knife. Plus, you can also use an air compressor, which is less damaging than picking.
It is best to apply pressure with caution to avoid damaging the wood when you do this step. But to be gentler, you can use the edge of a slightly damp toothbrush to push into crevices.
Sand the driftwood.
Another method for cleaning the wood is to remove the outer covering. For example, you can use light grit garnet sandpaper to make sure you do not scrape excessively. But, you can also upgrade to a higher grit if you wish to delve deeper into the wood, like in a rotting spot.
Step 2: Wash Your Driftwood
1. Power wash your driftwood.
Hold your wood under a constant stream of water until it feels clean. But, make sure to pay careful attention since a strong stream of water can start to strip away the wood. So, if you are not careful, you can break off finer wood details. When finished, allow the wood to dry outside.
2. Submerge the driftwood in distilled water (optional).
Curing driftwood is another standard method of cleaning driftwood for craft-making. You will place your wood inside a large container to do this step, making sure it only comes halfway.
Next, you will pour distilled water into the container slowly until you submerge the wood. Then, soak it for one to two weeks. Finally, you can remove the wood and set it aside to dry in a cool place.
Tips:
Over time, you will see the water darkening, which is typical. Released tannins cause this darkening, which helps keep the water in your aquarium clean. If the water becomes too dark, you can replace the soaking water for maximum effectiveness.
It is time to remove the driftwood when the distilled water appears clear and no longer looks stained.
Step 3: Disinfect Your Driftwood
Besides the two previous steps, it is vital to disinfect your driftwood before using it for craft-making. So, here are three ways to disinfect your wood:
1. Soak the driftwood in a bleach solution or soda water.
One of the most common ways to disinfect driftwood is bleaching. For example, soaking it in a bleach solution can help destroy germs that may be lingering on it. Plus, it will help you preserve your driftwood crafts.
Fill a big container halfway with bleach and purified water, then submerge your driftwood. Next, add two tablespoons of bleach per gallon of distilled water. Then, let the driftwood dip in the solution for at least 15 minutes.
If you intend to utilize your driftwood in an aquarium, it is best to follow up with a straight-distilled water soak. You need to remove all traces of bleach from the wood for the sake of your fish's safety.
2. Soak the driftwood in a soda bath.
Buy your washing soda and combine it with hot water in a big container. Next, continue to add soda until it no longer dissolves easily in water. Then, immerse your driftwood in the mixture and soak it for at least two days.
Tip: If your driftwood continues to rise to the surface, you may need to place a heavy object on top to keep it immersed.
3. Boil the driftwood.
Fill a kettle halfway with boiling water and place the driftwood in it. Next, boil the driftwood for one to two hours. As the water boils away, you may need to replace it. So, when the timer expires, drain the water, replenish it, and repeat the procedure.
4. Bake the wood in an oven.
Prepare a cookie sheet by covering it with foil and arranging the driftwood on it so they do not overlap. Next, bake the wood for two to four hours at 200 degrees. Then, set the wood aside to let it cool.
Also check: 
What Can I Make Out of Driftwood?
An organic vibe in your home with nature-inspired driftwood objects is a highly trendy aesthetic. For example, you can make candle holders, wall shelves, photo frames, coat racks, and even planters!
Decorating your home with driftwood is a fantastic concept because it is not only visually appealing. But it is also incredibly eco-friendly because you are re-purposing old wood into unique creations.
Driftwood products are not always associated with a coastal or seaside theme, so they can also look fabulously rustic! Also, it can be excellent for table decorations, such as centerpieces, placemats, and table garlands.
The possibilities are endless when it comes to driftwood crafts. So here, I listed some impressive and easy-to-make projects to help you get an idea of what to do with your driftwood.
Accessory Organizer

One of the most common and easiest crafts you can create using driftwood is a boho accessory organizer. All you have to do is prep your driftwood, add some hooks, and decide how to put it on the wall!

Candle Holder

If you have a drill and the necessary bits, you should be able to make this driftwood candleholder in no time. But, first, you need to make sure it lays flat to avoid the chance of the driftwood tipping and becoming a fire hazard.

Lamp

Driftwood branches look fantastic when clustered together with twine or jute. So, you can take your cluster a step further by transforming it into a lamp base! But, it is best to maintain a neutral lamp shade so that the driftwood becomes the focal point.

Mirror Frame

Do you have a plain mirror in your home? Enhance it by adding a driftwood mirror frame! All you have to do is randomly collage small driftwood pieces onto an existing mirror frame!

Photo Collage Hanger

Drilling tiny holes in driftwood will let you easily create mobiles and wind chimes. But, if neither of those ideas appeals to you, you can make a photo collage instead.

The same concept applies, but instead of hanging chimes, you can attach images to the string. But, it is better to make sure all of the photographs are in the same color to get a unified look.

Planter

Succulents and air plants thrive in driftwood planters since they do not require much water and have shallow root systems. So, to make your planter base, you can carve an aperture into a big piece of driftwood. Then use your new creation as a dining room centerpiece!

Coat or Towel Rack

Using driftwood home décor is an excellent idea if you want to enhance the aesthetics of your home. For example, you can add an elegant and unique touch by using a driftwood towel or coat rack.

Picture Frame

Most driftwood projects include bits of driftwood similar to what we see on the beach. But, if the wood is large enough, it is possible to plan it down and create uniform strips. This driftwood project accomplishes precisely that, resulting in a highly sleek picture frame.

Wind Chimes

If your driftwood is too small for the other projects, this windchimes project is an excellent alternative! It is an ideal outdoor embellishment that is both affordable and unique!

Driftwood Clock
Another home decor you can create using smaller pieces of driftwood is a clock. Also, it is simple to make because all you need is your driftwood and a clock kit, which is widely accessible and come in a wide range of sizes and styles. But keep the size of your driftwood in mind to ensure they will fit properly together.