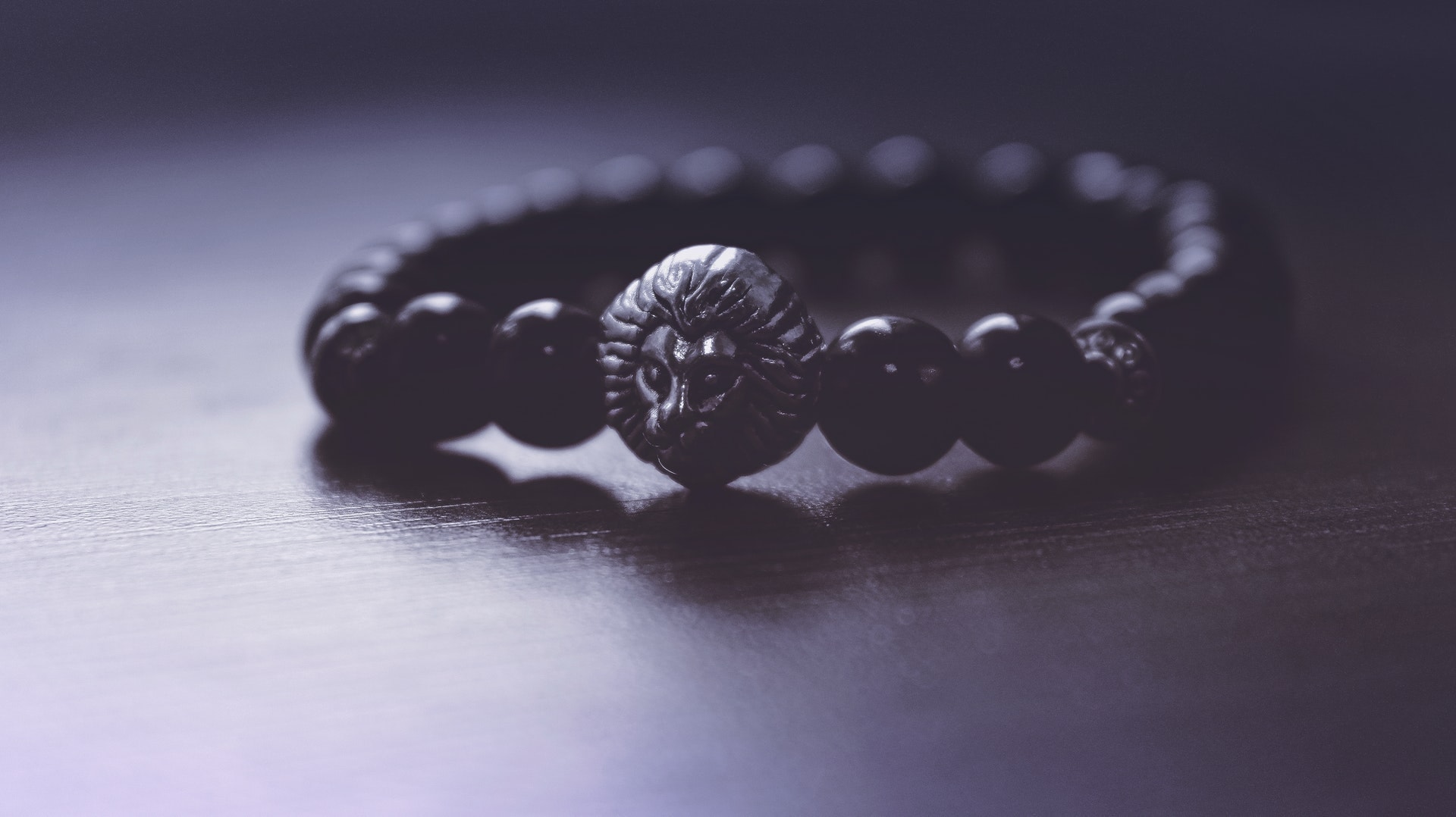 Embroidery floss or yarn is the kind of string typically used to make bracelets. It is six-stranded, glossy, and, most commonly, available as 100% cotton. It is hand-spun specifically for embroidery and other types of needlecraft but is also a perfect material for making bracelets.
Yarn is a common material used in making handmade bracelets, even the ones made in factories. The thread used in making homemade bracelets is the same one used for knitting, weaving, braiding, and sometimes sewing. It can be made of synthetic or natural fibers. Polyester and cotton are the two most commonly used types. Homemade bracelet crafters usually prefer and recommend synthetic fibers to make bracelets because they are smoother and glossier.
What type of string is best for friendship bracelets?
Embroidery floss or yarn is the usual string material that bracelet makers use. It is usually made out of cotton and is six stranded. The embroidery floss is perfect for making bracelets because of its smoothness and glossy quality. These qualities combined make it ideal for making bracelets.
What thread is used for Pura Vida bracelets?
Pura Vida bracelets are made of a durable, wax-coated polyester cord of different and vibrant colors. Each bracelet is handmade, 100% waterproof, and unique. Pura Vida bracelets may look like your usual string friendship bracelets but are waterproof and sleeker because of the kind of material used.
How much string should I use for a friendship bracelet?
Friendship bracelet makers have this rule of thumb in measuring the string's length for a bracelet, especially when a tape measure isn't handy. Measure your string using the end of your fingertip up to your shoulder. The string length is enough to wrap around the wrist and also make a pattern on your bracelet. It is a better idea to cut your string a little longer than what you measured than cutting it shorter.
How do you make a homemade string bracelet?
Homemade bracelets are sometimes called friendship bracelets or handmade bracelets. A homemade string bracelet is a form of macrame since the woven patterns created are made from knots.
There are many variations of homemade bracelets. The Candy Stripe and the Chevron are two samples of homemade bracelets. These two types of bracelets make use of yarn strands as bracelet materials. Below is a procedure on how to make the Candy Stripe homemade bracelet.
Choose several strands of embroidery floss or yarn. You can choose from three or more colors to create a lovely pattern. The more strands you choose, the wider bracelet you will make.
Homemade bracelet makers recommend that your yarn's length be equal to your fingertip's distance to your shoulder. Measuring the strand for your bracelet in this manner gives you enough thread to create a pattern and also sufficient enough to wear around your wrist. It is also a better idea to cut your string longer than cutting it too short. Measure, then cut your first yarn.
Use your first yarn to measure the other yarn colors that you will use for your bracelet. Cut them to be of equal length to your first yarn. Spread out your threads according to the sequence of striped patterns you want to see.
Start making your knots by doing the "half-hitch" knot. First, you move the first strand over the second strand creating a figure "4". Bring the first strand behind the next strand and pull it through the loop. Make sure to firmly hold the second strand to create a knot at the second strand's top. This procedure creates the first knot. Make another knot on the second strand using the same process.
After making the second knot on the second strand, repeat the procedure using the first strand on the 3rd strand, then on the 4th strand, and so on. Make sure to make two knots on every strand. Continue knotting the first strand around each succeeding strand until the first strand is in the far-right position.
Repeat the procedure using the far-left thread in making the knots. Every strand will start from the left and end up on the rightmost part. Every strand starting from the right is of a different color from the next, creating a striped pattern design just like in a candy swirl.
Continue making the knots per strand until the bracelet formed is long enough to wrap around your wrist (or on the person you are giving it). The string bracelet is of ideal size when two fingers can still fit in next to your wrist.
Tie the other end of the bracelet into a knot. If your string is still too long, trim away the extra string with a pair of scissors.
Now that both ends of your bracelet are secured, you can tie the bracelet together. You can now wear your bracelet (or give it to a friend). And you're off to your next bracelet project.
How do you make easy yarn bracelets?
Yarn bracelets are generally easy to make. You can start by creating simple designs such as the Candy Stripe or Chevron patterns to practice making your knots. You can make them as thick and colorful as you like by adding more strands with different colors.
Braiding is also an easy way to make yarn bracelets. Braiding at least three different yarn colors can create a beautiful pattern. You can also make them more colorful by combining strands of various colors. If you want your yarn bracelets simple, you can braid single-colored yarn.
How do you make cute yarn bracelets?
You can make cute yarn bracelets by playing with and combining designs into your yarn bracelets. You can try combining braids and knots. You can braid at either end of your bracelet. You can start your yarn bracelet by braiding before you knot the main design. Make your desired length of the braid. Create your knots design for your yarn bracelet. After you have reached a reasonable size of your knots design, you can then braid the other end.
You can also create cute and unique yarn bracelets by adding embellishments like colorful buttons, beads, and plastic and metallic charms.
What do friendship bracelets symbolize?
A friendship bracelet symbolizes the relationship of the giver to the person who receives the bracelet. It gives the idea of being special to someone. Giving a bracelet to a friend is also a sign of a long-lasting friendship. The traditional practice is to have one friend tie the bracelet while the receiver makes a wish. It is a belief that the bracelets have to be worn until they fall off naturally, and the wish will be granted.
Friendship bracelets also represent the infinite cycle of the relationship among friends who wear their bracelets on their wrists.