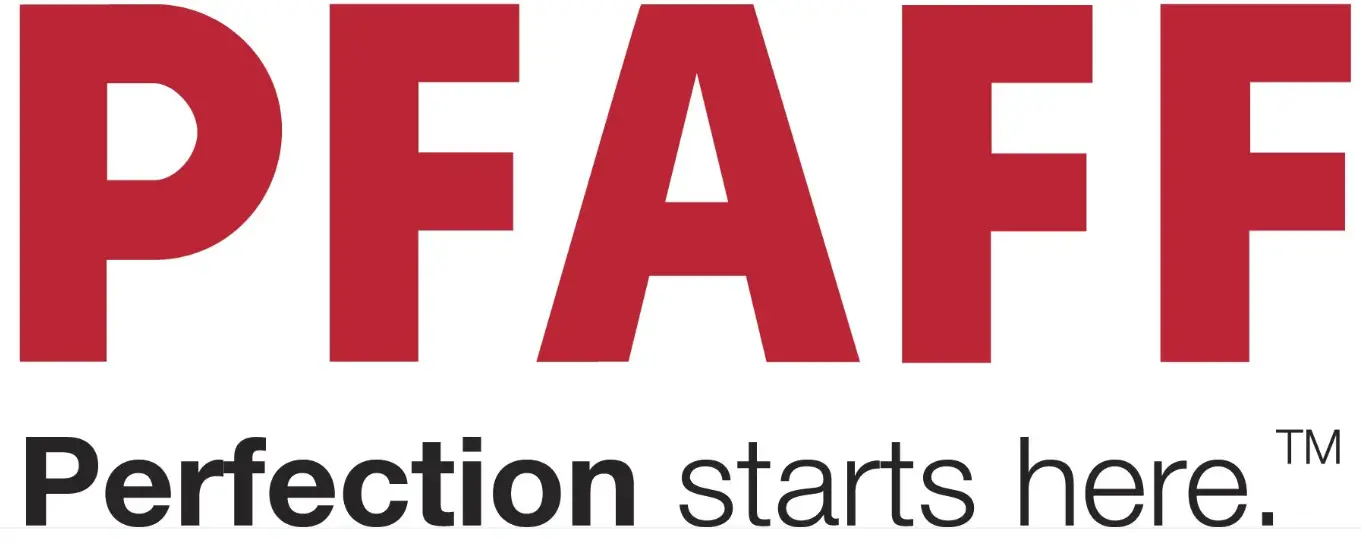 Are you one of those who love to sew and are charmed by vintage sewing machines? If you are after a vintage sewing machine that would still offer you a superb performance after decades of service, try a Pfaff 130.
Among the many Pfaff sewing machine models that came and went from the 1800s to the present, the Pfaff 130 remains a sought-after vintage machine because of its ability to sew through leather and many other heavy fabrics. Another factor that made the machine famous was that most parts of the machine were made of metal.
The Pfaff 130 was continuously in production for decades, and it remained popular in the market for quite a long time. It belonged to the first high-performance sewing machines in the 1930s to 1960s and is still among the most coveted vintage sewing machines either as a collector's item or still a functional sewing machine.
If you want to know more about why this is the best vintage Pfaff, read on below why the Pfaff 130 stands out.
Pfaff 130 was a jewel during its time because it could sew thick fabrics, not only thick fabrics but multiple layers of them. It has also been successful in sewing leather because of the metal parts that this vintage machine is mostly made of. The machine's metal parts were vital to make sure that the needle goes easily through dense material.
The machine can even handle light threads and fabrics better. It is advised to use a fine thread and a fine needle to sew lighter fabrics. It will be quite an easier task to sew using the Pfaff 130 on light materials.
The third advantage of sewing with the Pfaff 130 is that it can also handle embroidery using soft yarn.
The Pfaff 130, although looking plain and simple, performs brilliantly. Do not let looks deceive you into passing off a vintage sewing machine that may look basic but can surely outlive your modern sewing machines.
The popularity of the Pfaff 130 sewing machine from its prime time until the present made it possible to find specific sewing machine parts and different attachments easily. You can search for parts of vintage sewing machines without difficulty through online sites like Amazon or eBay. If you need to replace the bobbins of your old Pfaff 130, you can always look for these essential machine parts by clicking on this link on Amazon.
Since many Pfaff vintage machines are still functional, the sewing machine's manual is also readily available online. You can download from the many links you will find online. You can also buy the owner's manual on eBay at $15 a copy and have it shipped to your home.
How much is a Pfaff 130 worth?
At present, a Pfaff 130 sewing machine can sell around $400, a price considerably higher than most average vintage sewing machines, which cost at a range of $50 to $300 in auctions. But the price of a Pfaff 130 is still dependent on whether it is in good working condition or not.
The Pfaff 130 sewing machine is vintage and not an antique one. Expect that the price that you will get for one will not be such a high value. Considering that this machine was also made decades ago will lower the value some more.
If the Pfaff sewing machine is kept in good condition, the owner may ask for a higher value as it will still keep on running for many years to come.
Putting a price on a vintage sewing machine is not simple. The cost will usually depend on the kind of value your machine has on the buyer. Some buyers may look at the aesthetic value of your machine, and some will base it on whether it is working or not. So, the qualities that a Pfaff 130 has been known for must still be intact to appeal to a prospective buyer.
Are old Pfaff sewing machines good?
The Pfaff sewing machine holds rank alongside Janome, Viking, and Bernina as the best high-end sewing machine brands in the market. The vintage Pfaff sewing machines are known for their durability, power, and precision. Pfaff sewing machines remain to be famous in the market because of their solid metal parts.
The Pfaff brand is known for its superior quality and durability. Most of the antique and vintage Pfaff sewing machines are semi-industrial or heavy-duty models sold to households or family tailoring businesses. Some of these tough sewing machines can still sew through multiple layers of thick fabrics up to this time.
The sewing machines manufactured from 1930 to the 1960s are considered vintage models. Below are some of the magnificent Pfaff machines made during this period.
Pfaff 130

Pfaff started making the Pfaff 130 sewing machine model in 1932 and has been produced for many decades. This model was among the high-performance sewing machines of its time. One main factor that made it popular during that time was the capability to sew heavy fabrics.

It also came with a mechanism that could sew a zigzag stitch, which was not yet common at that time. Another factor that made it famous then and even until now is that almost all the vintage machine parts are made of metal.

The machine is also famed for its simplicity. During this period, many sewing machine models had gold decorations covering the whole body, while the Pfaff 130 maintained a clean and sleek black body that was slightly squarer in shape. The machine does not have so many pins or dials, making it very user-friendly.

If your vintage Pfaff 130 lacks accessories and parts like the foot control pedal, you can search Amazon through this link.

Pfaff 230

The mid- 1950s welcomed the Pfaff 230 model. Its main features were the forward-facing rotary hook and extra-wide feed dogs. An automatic version, Pfaff 230 Automatic, was released a little later, which has a special feature in the machine's arm that allows zigzag stitching.

When your Pfaff 230 has parts already missing, Amazon may have the accessories that you need.

Pfaff 260

Pfaff released another popular sewing machine in the 1960s, the Pfaff 260, also called the Dial-a-Stich model. It is a fully automated electric machine with built-in 80 different stitches. It could still sew nine layers of denim and other heavy fabrics with its added special features and stitches. An added attraction was a warranty of 10 years.

The Pfaff 260 has a more modern shape attributed to an internal motor than the mounted motor with a belt commonly seen on the earlier Pfaff models. The machine is still made of metal and can usually be found in a grey or cream shade.

Usually, the sewing machine's bobbins suffer wear and tear due to constant use. You can still find these vital parts of a vintage machine on Amazon.

Pfaff 1222e
The Pfaff 1222e was introduced in the late 1960s but still sold well even up until the 1980s. This sewing machine model included the now added trademark of Pfaff sewing machines, the IDT or the integrated dual technology. The Pfaff IDT system adds another feeder above, while in a standard sewing machine, the fabric is fed through the machine using only the feed dogs at the bottom.
The advantage of having the finger feeder is that you have both fabrics going through the machine simultaneously, producing even and smooth stitches. Aside from the special IDT feature, the Pfaff 1222e is also equipped with electronic needle piercing power controlled by a small box of electronic gadgetry. It also has a lever that can automatically reverse stitches when pressed to tie off a seam.
Since the Pfaff 1222e is the most modern among the vintage Pfaff machines, you can find more accessories and parts online. Check them out on this Amazon link.
After the 1960s, the vintage era ended as more and more sewing machines were built using modern technology and included plastic parts. The parts may change, and the technology may have advanced, but the Pfaff quality and durability stuck with the brand throughout the years.
Are old Pfaff Sewing machines worth anything?
Antique and vintage Pfaff sewing machines can be valuable. The Pfaff brand has produced some of the most reliable sewing machines in the market since it started in 1862.
The condition of an old Pfaff sewing machine or any sewing machine is a major limiting factor to its value. A vintage sewing machine should be fully functional to demand a high value, or else it may cost only less than $100. But if the machine is still in good working condition or restored to function fully, it can still be worth hundreds of dollars.
Pfaff vintage machines, especially the Pfaff 130, which has been popular for a long time after it was launched, are known for their high quality and durability. Some Pfaff vintage sewing machines have been used for 90 years and are still running until today. Such machines are worth more than hundreds.
These Pfaff vintage machines, when well-kept and used, may even be worth more than their price value. They are mostly made of metal making them effective in sewing light and thick fabrics. Buying a fully functional Pfaff machine can get you a charming sewing machine that can last as long as you still need it.
How do you date a Pfaff sewing machine?
For vintage Pfaff sewing machine models, you can find the serial number on the machine. The serial number may be located at the bottom or sides of the machine. More modern Pfaff sewing machines list their serial number and the production date on the owner's manual.
If you can only find the serial number on the machine, you can contact Pfaff and request the information when your machine was made. It will be easier to know the year your sewing machine was manufactured when you know its serial number.
To check the production date of your Pfaff sewing machine, refer to the chart of the sample serial numbers of vintage Pfaff sewing machines and their corresponding manufacturing dates.
| | |
| --- | --- |
| Pfaff Sewing Machine Serial Number | Production Date |
| 1 | 1862 |
| 1396 | 1870 |
| 37900 | 1880 |
| 118000 | 1890 |
| 473000 | 1900 |
| 1053684 | 1910 |
| 1566186 | 1920 |
| 2487829 | 1930 |
| 3652814 | 1940 |
| 4000000 | 1950 |
| 7000000 | 1960 |
You can find other records of Pfaff sewing machine serial numbers and the dates these machines were manufactured posted on the internet up until 1978. For the years beyond 1978, you can call Pfaff directly and ask when your sewing machine was manufactured.
You must be able to provide the serial number of your sewing machine to know its manufacturing date, so make sure it is handy when you call the company.
Related: 
Where do you buy vintage sewing machines?
You can buy even Kenmore vintage sewing equipment from brick-and-mortar antique shops, thrift stores, or yard sales. You can look up these vintage machines online on eBay or Etsy.
When you buy a vintage machine at a physical store, you get to try it hands-on to make sure it runs properly. You can also take your vintage machine home right after you purchase it.
When you buy online, you can choose from a wider range of vintage machines. Also, some sellers offer a safety net of a return policy if you buy the machine online.
The downside of purchasing your machine online is that you might have to pay a huge sum for the shipping fee, as these vintage ones can weigh a ton.