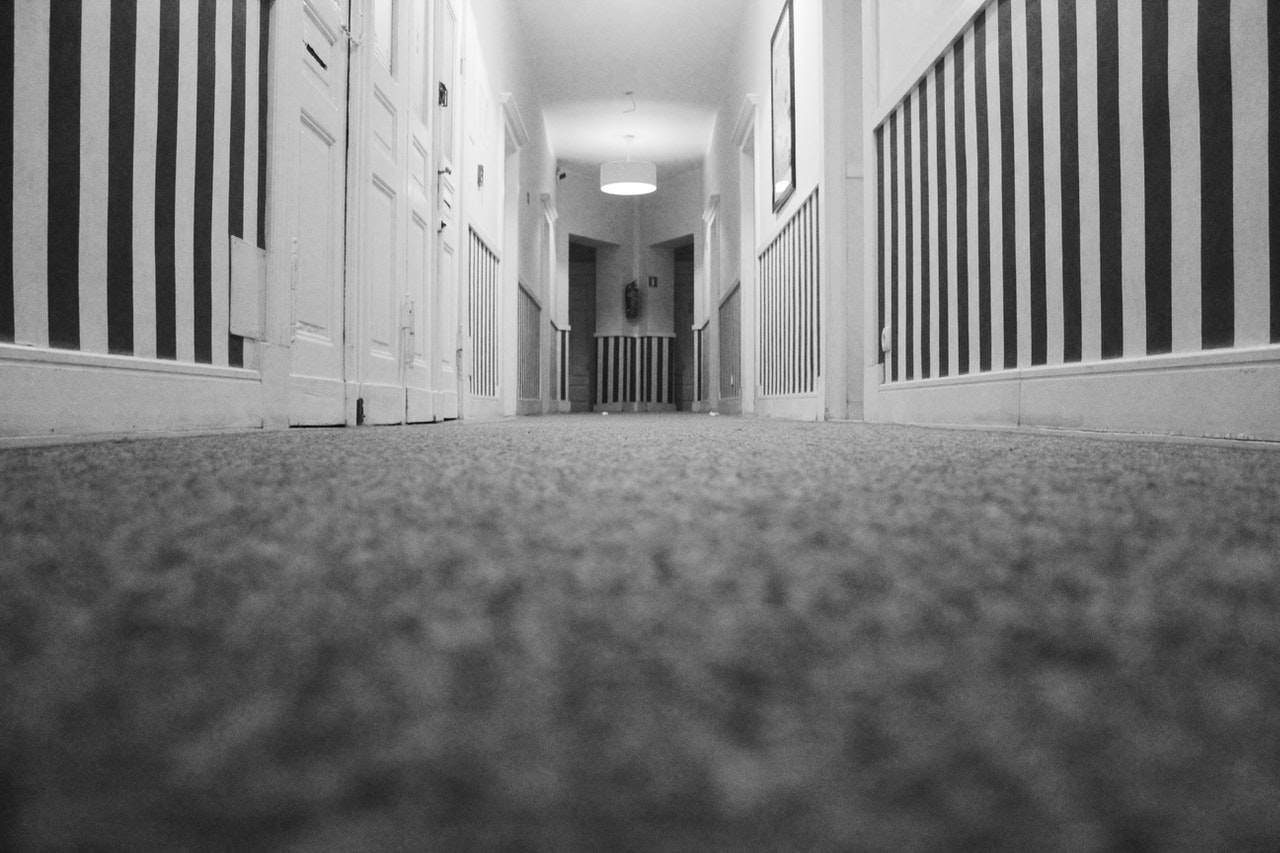 Carpet scraps are what remains of a carpet roll. You can find many of these carpet remnants in various establishments like carpet stores, carpet dealers, online carpet sellers, and even from family and friends who have carpet remnants stashed away.
These carpet scraps are sheets of extra carpeting that are usually not big enough to install in big homes or too small to be sold as regular-sized carpets. Carpet remnants can be commonly found on store shelves, occupying precious space that needs to be emptied for big rolls of carpeting.
Despite the unusual size, free carpet scraps can still be valuable and converted into creative carpeting. But first, you must know where you can find these carpet remnants.
Big Carpet Dealers

The best places to look for many carpet remnants are big carpet dealers. They usually take up vital spaces in the warehouses, so carpet dealers are eager to relieve the burden of keeping these scraps.

Discount Carpet Stores

The choices of carpet scraps may be more limited in discount carpet stores than in the famous and big stores. Some discount carpet stores offer a free carpet scrap if you buy a carpet. But going through their stocks, you may find one or two that may agree with your taste and match the theme of your home.

Family and Friends

Another source of carpet scraps can be your family and friends remodeling their homes and will have excess carpet sheets that will not fit a large area. The owners will no longer use these carpet remnants after the right carpet size has been used. Most people would want to part with these carpet remnants as they will only occupy storage space.

Online Carpet Sellers
If you cannot spare time to visit an actual carpet store to check out their stash, there are online sites that retail carpets. You can save on transportation costs and have the carpet remnants you want to be delivered to your doorstep.
Looking at many carpet retailers online, you may find unique designs that you may want to use to make an exciting carpet from scraps. You may get carpet scraps from online retailers for free, but you may need to pay the shipping fee.
What are carpet scraps called?
Carpet scraps are also called carpet remnants. They are usually the end pieces left over from a roll of carpeting. You can also refer to carpet remnants as roll-ends. You can find them in pre-cut sizes and are priced lower than the standard price of the same product.
Many people think that carpet scraps are seconds or very tiny scatter scraps. This idea is a misconception because carpet remnants are not seconds, and their sizes vary from little scraps to sizes big enough to cover a room.
Carpet scraps may come in different sizes, shapes, and designs as they are already excess portions from a roll of the carpet, but they can still be valuable in many ways.
Free Carpet Scraps: What can you do with carpet remnants?
Carpet remnants may be leftover from carpet flooring, but it is still valuable, and you can do a lot of things with them, such as auto carpets, area rugs, or pet beds, to name a few.
Here are some popular uses of leftover carpet remnants from large projects.
Use as auto carpets

If you get carpet scraps big enough to fit the floor of your car, you can turn them into an auto carpet to protect the floor of your vehicle from dirt and moisture.

Turn into an accent rug

Carpets have a wide variety of designs, and the size of carpet remnants may not fit a vast area of a room, but you can make them into accent rugs that you can use to decorate your rooms. You can create a unique and economical accent or area rug from carpet scraps.

Use as knee protection

Carpet remnants are valuable and practical materials for knee protection when working on rough surfaces, such as working under a vehicle or doing some gardening.

Use to block draft

Use strips of carpet scraps and place them between the door bottom and the floor to prevent cold air from entering your room.

Make pet beds

Some carpet remnants can be made from soft materials, making excellent comfortable beds for your furry friends. You can use carpet remnants as lining for the floors and walls of your pet houses to provide more insulation, especially during the winter season.

Use as padding to move furniture

If you like moving your furniture around a lot, you can place scraps of carpet under the legs of your furniture. Doing so will help you rearrange your furniture without scratching the surface of your floors.

Replace worn carpet

You can use carpet remnants to replace worn parts of your carpet. This method would be most effective if the carpet remnants match your existing carpet. You can also use these scraps to replace damaged carpets if they are stained, bleached, or burned.

Place in low-traffic areas

The best place to put your carpet remnants in the home is the area with only low traffic.
You should note that carpet scraps can sometimes be patched together and will not be as strong as a whole carpet unit.

Since they are less durable than whole carpeting, it would be best to use them in guest rooms or closets that are not frequently visited.

Make a scratching post

Carpets make significant scratching areas for cats. So that they will not damage your floor carpet, make a practical scratching post for your cats from carpet remnants. The texture of a scratching post is similar to that of a rug, and making one from carpet scraps can help you save by not buying from a store.

Use as an outdoor pathway
You can use carpet scraps to line your pathways leading to your outdoor pool. Lining your pathways with carpet scraps will protect your feet from getting burned. Concrete steps can get hot when exposed to the sun for an extended period during the summer months.
What size are carpet remnants?
Carpet remnants range in size since they come from the extra sheets from a roll of carpeting. The sources of these carpet scraps usually dictate the dimensions.
Carpet remnants vary in size depending on where they come from. It is common to think that carpet remnants are just tiny portions of carpet, but they come in various sizes. Some carpet scraps can come in small parts as small as 3ft or as big as 12ft or more.
Carpet dealers and retailers are sometimes left with unusual sizes of carpet scraps which are usually smaller than the usual carpet sizes and cannot be sold at a full price.
When the size of the carpet to be installed was overestimated, some parts of the carpet had to be snipped off, resulting in smaller size carpet scraps.
Carpet retailers commonly sell the larger size scraps at a lower price, so they will not lose too much money. Some remnants are offered free if you buy a roll of carpet.
How do you bind carpet remnants?
You can bind your carpet remnants by gluing, stapling, and professional binding. The first two are procedures you can do yourself and may cost you very little, while the third method can be costly.
Follow these procedures to bind your carpet scraps into valuable things, such as a rug, ottoman cover, or a customized carpet.
Use hot glue and binding tape

If you want to make a custom rug out of carpet scraps, you need a few materials to accomplish it. Aside from your carpet scraps, it would help if you had a pair of scissors, a nice glue gun with a high wattage and long-pointed tip, and a reliable carpet binding tape.

Start by trimming the carpet remnant according to your desired size. Apply binding tape in 6-inch increments around the edge of the carpet. Using your glue gun, apply a bit of hot glue to the space where the binding tape meets on either end to seal them together.

Use a binding stapler

The difference in binding carpet remnants using a carpet binding stapler are just the materials. If you are adept at using a stapler and staples for binding carpets and these materials are easily accessible, you can opt to bind your carpet this way. Otherwise, using only the binding tape and glue gun is cheaper and less complicated.

Aside from being a more complex method, staples will not hold as long when you use the carpet in high-traffic areas, leading to the most efficient process.

Professional Binding
If you are not comfortable doing the binding yourself, you can have your carpet remnants bound by professionals. Most carpet warehouses and local flooring centers offer professional binding, which you can still get at a reasonable price.
With professional binding, you can be sure that the finished product you will get will be done meticulously by expert hands. You may pay a bit more for labor, but you will not have to buy equipment and other binding materials when you choose to DIY.
Doing the binding yourself will also be time-consuming, mainly if you use carpet remnants for a product more extensive than a doormat. Professional binding is a fast and easy method because you will be using a machine for binding.
How do you make a carpet remnant into a rug?
The first thing that will come to mind when you have carpet remnants is to make a rug. The best ways to finish the edges of a carpet are by binding, serging, and fringing. But it would be best if you kept the sides from fraying when you cut the carpet into your desired size of rug.
Carpet binding is the way to prevent the edges of your carpet from unraveling. Making an area rug is a great way to use up extra sheets of carpet. Choose from among the three standard binding methods to suit the area rug from carpet remnants you have in mind.
Binding the edge of a carpet uses polyester or cotton fabric to wrap around the edge of the rug. You do the binding by stitching the strip of fabric onto the carpet's edge. The procedure is professionally done using a carpet-binding machine.
The benefit of binding your carpet using this method is the wide selection of binding materials available. It is also a relatively less expensive option.
Serging or overlock stitching is a procedure that uses a particular machine to finish the edges of your rug. The serging process creates a higher-end look than the simple binding, so it costs more. You can usually see the serging finish on commercially-sold area rugs.
Fringing is the best option to bring more flair to your carpet remnant area rug. Fringing is significant in hand-knotted rugs, but fringing is only for aesthetic purposes for those sewn with a machine.
Fringing can bring a fresh look to your custom area rug, but some find fringes bothersome. They usually get soiled easily and are difficult to clean.
You do not need to spend much on a customized area rug from carpet remnants which you can usually get cheap or even free. You only need to be aware of how you can enhance these valuable scraps by giving them the right finish.
Recommended article: Best Brother Sewing machine for home use