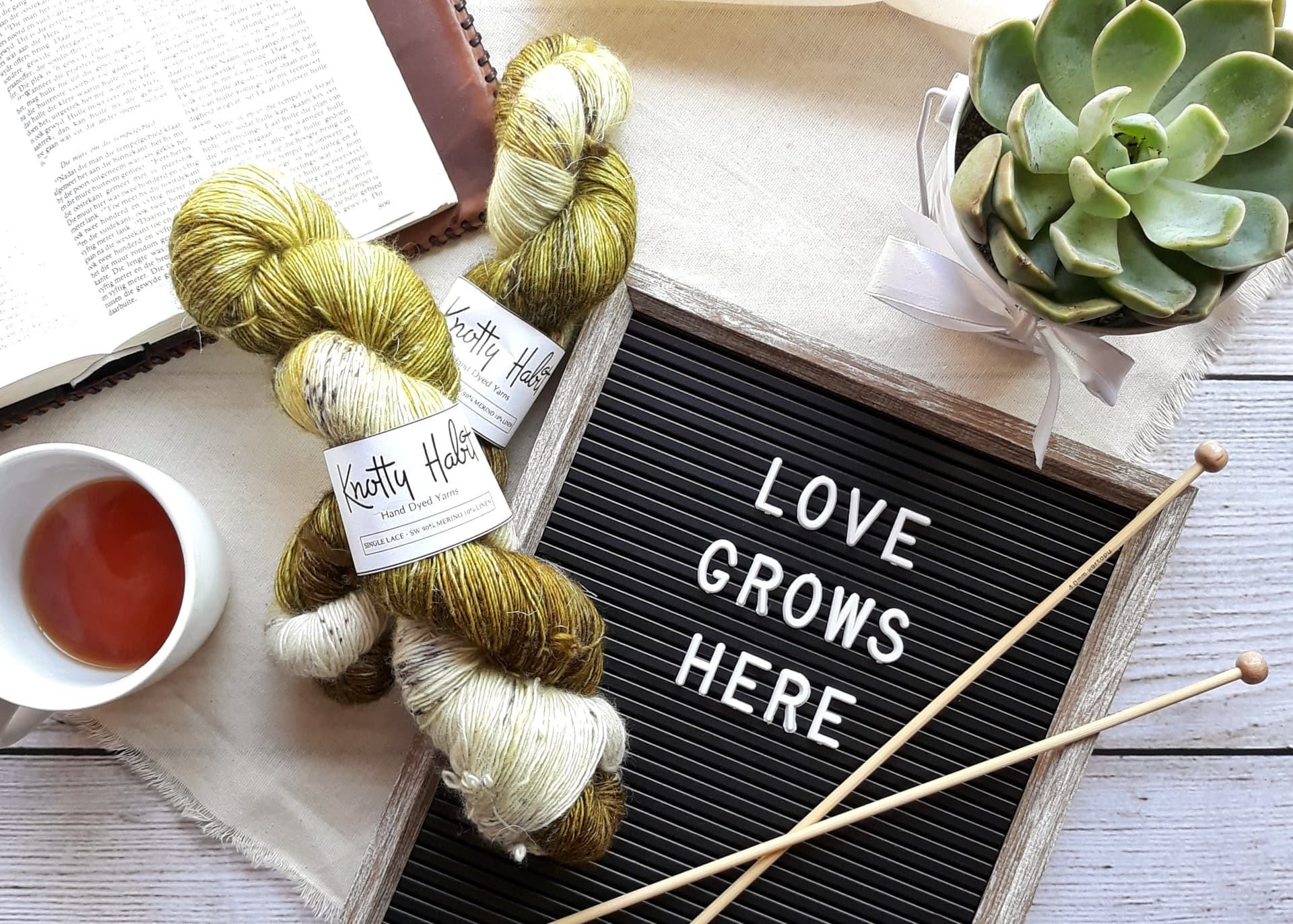 Do not throw away your old knitted garments. They still serve a purpose for your future projects. Yes, you read that right. You can still use them on your knitting projects in the future.
You can deconstruct your old knitted garments or blankets and repurpose the yarns. If your knitted garments are still in perfect shape, it means the yarns are in great shape, too.
Although, you might think that it is not a good idea to use yarns again because they are kinked and twisted. That is not true. You can make use of these yarns as long as you know how to straighten them.
The following chapters will teach you how you can reuse your yarns and knit with your kinked yarns. So, read on.
How Do You Straighten Yarn After Frogging?
There are a few reasons why knitters have to frog or rip out their yarns. At times, you may encounter mistakes or you did not like the final result of your knitted project. Whatever your reasons are, frogging can happen.
This process does not mean bad in any way. Ripping out your stitches could mean, correcting your stitches or repurposing your yarns.
Many novice knitters tend to experience frogging their yarns because of occasional errors. Some perfectionist knitters may frog their knitted projects because they are not satisfied. Others want to reuse the yarns for other projects, instead of buying a new one.
Froggin or ripping out your knitted stitches is more challenging than crochet projects. Frogging often results in more crumpled and twisted yarns. This is why you need to straighten your yarns before reusing them.
So, how do you straighten your knitted yarn after frogging?
Unravel the KnittingWhen you decide to frog an old knitted project, be careful unraveling its yarns. Taking out the stitches can be fun, so you might end up with a pile of unruly yarns. When you pull your yarn, wind it around an old book, at the back of a chair, or empty wine bottle.You may also wind it in a ball as you pull the yarn. Winding your yarns will prevent tangling and knotting. Knotted and unruly yarns can be frustrating. Make sure not to wind the yarns too tight as you will make them curlier.Wind each set of frogged yarn on a separate skein. This will make it easier to treat and straighten your yarns.
Tie Each SkeinAfter you have winded your yarns in a separate skein, tie each with scrap threads you have. So, you lay each skein of yarn flat on a surface forming a circle. Grab a few strands of thread and tie at least three spots of the circle.Make sure that your thread grabs all the yarns as you tie them up. Do not tie the yarns too tight to prevent them from curling more.
Soak them in WaterAfter you have tied all your yarns, soak them on room-temperature water. Make sure that the water covers all the skeins of yarns. You may add light detergent if you want. Leave it for about twenty minutes to allow the yarns to absorb the water.Avoid rubbing or crumpling the yarns. After soaking, get the yarns from water and remove the excess water. If you add detergent in your water, rinse the yarns first. Use cold or room-temperature water for rinsing.After you have removed the trace of the detergent, remove the excess water from the yarns. Make sure not to squeeze or wring the yarns. Then, get a towel to pat dry the yarns.

Keep in mind that only make a tapping or dabbing movement to dry the yarns. Do not rub the yarns as you may risk creating felts on the fibers.

Hang to DryOnce you have pat dried the yarns, get a hanger and hand the yarns. Make sure not to put them under direct sunlight. Put them around the hanger handle like garlands so you will not create folds of them.The water weight will pull your yarns as they dry. This will result in straighter yarns and ready for their next adventure.It is easy to frog and straighten your yarns. What you need is patience to do it.
How Do You Straighten Curly Yarn?
There are several ways to straighten curly yarns. But you must first understand the fibers used for your yarns. Some yarns are not suitable for the usual wash and dry process. Some yarn fibers tolerate pressing to straighten their waves.
This is the common technique that knitters do to straighten curly yarns. They unravel the yarns. Wind them around empty bottles or books. Tie the yarns in a skein and soak them in water.
This is the same as the process given earlier. If you want to follow this route, check the steps given, and follow them to a tee.
Another way to straighten curly yarns is to place them under or over a steam source. If you choose to go for this option, you need a steam iron for the process. Some knitters place their winded yarn over the steam of a boiling pot of water.
For this method, you can use your steam iron. Once you have frogged and winded your yarns, lay them flat on an iron board. Then, fill the water chamber of your steam iron. Plug it on and wait until the steam starts coming out.
Place your steam iron over the yarns on your iron board. Make sure not that the plate under the iron does not touch the yarns. Only allow the steam to warm the yarns. Move your iron to ensure that every inch of the yarn gets the steam.
Do this for about 10 minutes on one side and another 10 minutes for the other side of the yarn. Once you notice that curls are getting loose, you may stop the process and hang your yarns.
Let the yarns cool down for a few hours before using them for your next project. If you will not use them right away, make sure to wind them well before storing them in your kit.
Another technique is by pressing the yarns using your regular iron. You need to be extra careful using this technique as it may burn and damage your yarns.
After you have unraveled your yarns and winded them, lay them flat on your iron board. Get a thin sheet of fabric, a scarf, or a handkerchief. Then, put this thin fabric over your yarns.
Plug your iron and set it to low heat. Then, place your iron and press the yarns. Make sure that the iron touches the fabric and not the yarns. Do a swiping motion to ensure that you press all areas of the yarns.
Do this for about 5 minutes on each side of the yarns. Once you see the yarns straighten, turn off the iron and let the yarns cool down. You may hang them or leave them the iron board for a few minutes.
Before you straighten your curly yarn, make sure you know the fibers that make up your yarns. Some yarns may not respond well to the steam iron technique. Some yarns may shrink or melt when exposed to steam or heat.
How Do You Deconstruct A Sweater?
The first thing you need to deconstruct a sweater is to find the right candidate. Not all knitted sweaters are good for deconstruction. Some may have been sewn on their sides and seams, so they are unlikely for this process.
You may deconstruct your old sweaters or the ones you buy from thrift stores. In case you are still searching for a sweater to deconstruct, here are some tips to find the right one.
Choose a sweater with good yarns. Sweaters with worsted and chunky yarns are good. Thick and heavy yarns are worth your deconstruction efforts. Their yarns are still reusable for more projects.
Get a sweater with yarns that are still in great shape. If the sweater has lots of lint and felting, then it is not a good candidate for deconstruction. It means that its yarns are already worn out and prone to breakage.
Check the seams on the sides of the sweater. Make sure that the sweater used darning stitches and not sewn together. Darned seams are suitable for deconstruction.
Keep in mind that sewn edges may need you to cut the fabric. This also means cutting the yarn, and so it is not suitable for deconstruction.
The following are easy steps you can follow to deconstruct a sweater.
Get the sweater and pull it inside out. Stretch the side seams to find the darning thread. You know you find the darning thread when you see a thread running along the seam like a ladder.Then, get your seam ripper and rip one bar of darning thread at a time.
Be careful in using the seam ripper as it may cut your yarn as well. Cutting a yarn may unravel the stitches of the sweater.
Use the same technique on the armholes. Stretch the seam area and rip of the darning threads.
The shoulder area is often sewn, so you cannot use the seam-ripping technique. You need to get small fabric scissors and cut across the sweater to separate the shoulder area. You will not need the shoulder area as you cannot deconstruct it.
The next step is to disassemble the turtle neck part of the sweater. You must take extra caution in doing this because the seams look different. So, stretch the turtle neck area and rip off the darning threads.
After you have separated the different parts of the sweater, it's time to frog the yarns.
Start with the sleeves first. Search the working yarn and start pulling the yarn. Make sure to wind the yarn to a ball or around an empty bottle or a book. After the sleeves, work on the body.
Again, find the working yarn and pull it. Remove the scrap threads and yarns to avoid tangling as pull and wind your yarns.
After you have unraveled the yarns, you may keep them right away or straighten them first.
How Do I Fix Unraveled Knitting?
There are times that you encounter mistakes when you knit. One of the common troubles is the unraveling of your stitches. But do not fret, there are ways to resolve this.
Repeating the stitches in knitting is a bit more challenging than crocheting. For knitted stitches, there are two ways to fix your unraveled knitting. One is the tinking or the unknitting technique and the other one is by using a crochet hook.
Here are the steps to fix your unraveled knitting.
This technique involves unknitting the stitches where you encountered the mistakes. All you need is a needle to fix it. It may be a little tricky at first. The key point here is, if you know how to knit, you know how to unknit.
Insert your left needle through the hole underneath the stitch of your right needle.
Then, slip your right needle out of the stitch while you pull the working yarn at the same time.
Continue the process until you reach the stitch that you want to fix. Once you have unraveled the stitch, proceed to your usual knitting.
Insert the crochet hook through the dropped stitch from the front. This is to ensure that your ladder yarn is behind this stitch.
Get the strand that makes the lower rung of the ladder.
Pull the yarn back into the stitch. At this point, you have created a knit stitch.
Repeat steps 1 to 3 for each rung of the ladder until you reach the top.
Put the last stitch back on your left needle
Continue your knitting as usual.
To correct your purl stitch using this technique, here are the steps.
Insert your hook through the dropped stitch from the back. This is to make sure your ladder yarn is in front of this stitch.
Get the yarn that makes the lower rung of the ladder.
Pull the yarn back into the stitch. At this point, you have created a purl stitch.
Repeat steps 1 to 3 for each rung of the ladder until you reach the top.
Put the last stitch back on your left needle
Continue your knitting as usual.
More pages:
Can You Reuse Knitted Yarn?
You can reuse your knitted yarn as long as it remains in good shape. If you have knitted projects that you want to throw or give away, you may need to re-think that. If these projects are still in mint condition, you can reclaim the yarns.
You may straighten these yarns and reuse them for future projects. Doing so prevents you from wasting these precious yarns. It also limits your expenses from buying new yarns.
To help you maximize the use of your yarns, follow the steps to deconstruct a project. Then, apply the process on how to straighten the yarns. These steps are all helpful and practical for your knitting venture.
You can avoid spending a lot of money on buying yarns. You can deconstruct your projects which you no longer want or use, then unravel the yarns. This is an easy process.
Once you have unraveled or frogged your yarn, then you can reuse or repurpose them.
If you want to straighten your yarns before reusing them, follow the steps given earlier. Check them out. The given tips will help you make lots of projects without spending so much on buying new yarns.