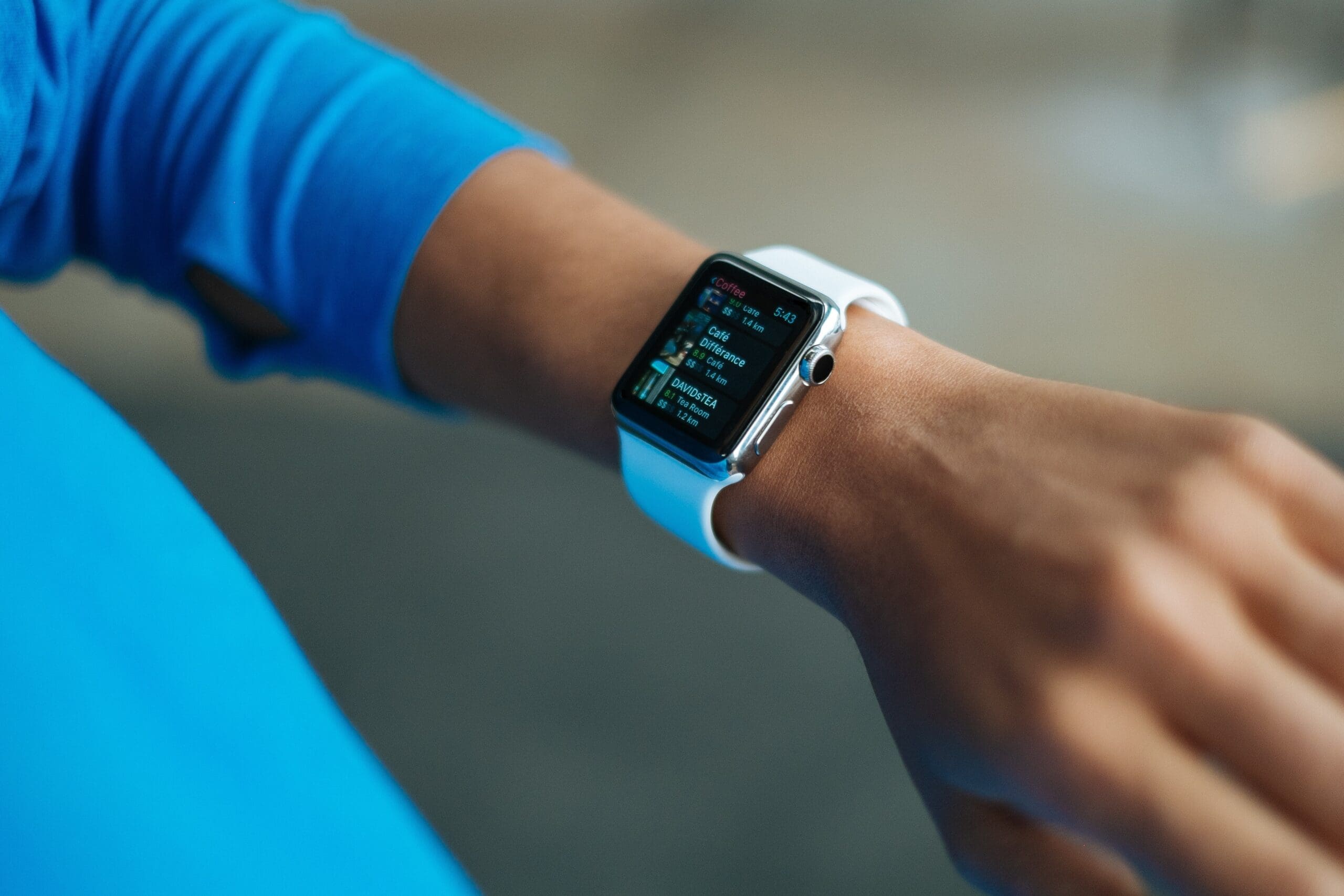 Tracking your steps is one of Fitbit's most basic functions. Fitbit was invented to track a person's movements accurately. More and more Fitbit users confirm that the step counter records not only walking or running steps but also other activities like playing the drums and surprisingly, knitting as well.
Many knitters confirm that knitting indeed affects the tracker's activity and counts your finger and wrist movements and recognize them as step counts. You would wonder if you burned that amount of calories equivalent to the number of steps reflected on your wrist tracker.
It is quite overwhelming to see flashing in your Fitbit that you have achieved the 10,000 steps goal for the day when you have only been curled up on your seat knitting and standing up only for a few trips to the fridge or the washroom.
Will knitting count as steps?
The knitting motion only tricks the step counter into thinking that you have been moving about or standing up and burning calories when you only knit away a blanket or a sweater. Your knitting may count as steps, but deep in your heart and mind, you are not reasonable and true to your body by staying sedentary, knitting away instead of engaging in physical activity.
When knitting, whether you do it English or Continental style, your wrist activity tracker falsely counts your wrist and fingers' movement as steps. You may be glad that you went beyond your daily step count goal or even mostly those from your household. Knowing that this happens with your activity tracker, you may want to engage in more vigorous activities than your wrist and fingers can do.
And now that you know that your wrist tracker counts knitting as steps, then maybe it is time you make these steps count, instead of using your step counter while knitting, you can use it as a timer to take an exercise break from your sitting and knitting mode. Count the correct number of steps by putting down your knitting and do some stretching and a little walking.
If you are a knitting expert or have many hours of knitting experience up your sleeves, you may also do some knitting while walking or jogging. This way, you are really clocking in the real number of steps, which is good for your long-term health.
What to do about knitting affecting Fitbit tracking?
Now that many knitters prove that the motion of knitting affects the activity in Fitbit tracking, you can find ways to set your Fitbit so that it only records your actual steps. Here are some suggestions from fellow knitters with wrist trackers.
If you observed that your Fitbit is clocking in more when you are knitting, switching it to your non-dominant arm may give you a more accurate reading of your daily steps.
If shifting the Fitbit to your non-dominant hand still does not work for you, you can try to tighten it a bit more than the usual so that it does not shake as much. This way, your Fitbit might record more truthful steps reading.
And if the second solution still does not work for you, maybe it would be best to remove your Fitbit all together while knitting and wear it when you are doing some physical activity.
Will knitting affect my Apple Watch?
Many knitters who wear the Apple Watch also witness a rise in step count while knitting. Overcounting steps seem to be a common problem among knitters who wear wrist trackers of any kind. The Activity app in the Apple Watch also tracks the arm motion, thus misinterpreting the knitting action as steps. Calibrating your Apple Watch for improved workout and activity accuracy is recommended for the step tracker to identify if the motion detected is knitting or physical activity such as walking or running.
Apple Watch users suggest solutions such as setting the watch in Airplane mode, so it would not record steps. But keep in mind not to mirror your Apple Watch with your iPhone else you will not receive messages and calls while you knit away.
Some Apple Watch owners advise that if you are not going anywhere, you might as well take off your watch while you knit to avoid overcounting steps. Just wear it when you have the intention to exercise or take a break from knitting by walking around or standing.
How many calories will knitting burn?
Knitting may be considered a sedentary activity, but contrary to old beliefs, you can burn a hefty amount of calories. Knitting is known to be an excellent calorie-buster, burning 102 calories per hour. Knowing this for a fact, knitting enthusiasts like you would probably choose the pair of needles over a gym plan.
We also know for a fact that too much of everything is not good. Even if knitting can burn you some calories by sitting down for hours with only your wrists and hands doing the calisthenics, you still need to jump up and stretch those arms and legs for a daily health boost.
Can knitting help you lose weight?
As a knitting enthusiast knowing that you are burning calories while enjoying your sedentary hobby, you will probably ask if you can lose weight by doing it.
Some study shows that women who knit can turn their attention away from eating, so it is possible for knitting to help people who want to lose weight. Knitting may be an effective solution to lose weight because it keeps you busy enough and gives you no time to raid your pantry.
More sources:
How long should you knit vs. other activities to burn the same calories?
If knitting and going to the gym equally burn the same number of calories, knitting enthusiasts would eagerly choose the former. Knitter that you are, you probably will choose those needles over any physical activity, however mundane, tiring, or exhilarating they are.
You can figure out calories burned in any activity, knowing factors like age, weight, heart rate, and time. A typical 150lb person burns 103 calories in an hour of knitting.
Below are some indoor and outdoor physical activities to match your calories burned with knitting.
To achieve the number of calories worth of moderate walking or playing with the kids, you need roughly 3-hours-worth of knitting. Long hours of knitting are worth your while, but an hour of walking is precious for your health as an hour of roughing it out with the kids is priceless wealth.
Running is known to be one of the most efficient ways to burn calories compared to other physical activities. You will achieve the number of calories lost by running if you knit for more than 6 hours straight.
An hour's worth of swimming can burn 744 calories, which is equivalent to 7.25 hours of knitting. It would not hurt if you hit the water once in a while and lose that many calories, then put your feet up to hours and hours of knitting.
Having sex is considered a strenuous activity for most, but believe it or not, it only burns twice as many calories as an hour of knitting. And who does an hour of sex? So, it is quite clear which activity a knitter would prefer any moment.
Driving a car does not burn many calories, just like sitting. An hour of driving a vehicle, especially an automatic one, can only burn 175 calories. That is roughly only a little more than an hour's worth of knitting. Better to knit and see your project come into full view.
Knitting burns approximately 50 percent more calories in an hour than sleeping, which burns 46 calories or watching the tv for 56 calories. You get more output by knitting in terms of calories burned, and projects finished.
Journaling and scrapbooking for an hour burn as many calories as when you knit. You know that as crafters at home, you still need to get your butt off the seat and keep moving, so you will get more projects done and be healthier.
Doing the laundry is almost quite as enjoyable as knitting as they both burn at a little more than a hundred calories per hour. You can always have knitting as your hobby, but laundry is always here to stay.
Gardening or weeding can burn twice as many calories as an hour of knitting. So, if you want to gather your own produce, you can try gardening when you have no knitting projects to do.
Cooking dinner burns 45 calories more than when you do knit. But when you think about it, you will burn more calories if you go on knitting than cook dinner because we know what happens next – more calories.
In retrospect, you must note that the activity that burns calories the most do not say that it is the better exercise or the only reason you have to get up from your seat. Equipped with a wrist activity tracker, if you log in at least 10,000 honest-to-goodness steps sans the knitting motion in a day, your body will thank you immensely in the long haul.
More pages: