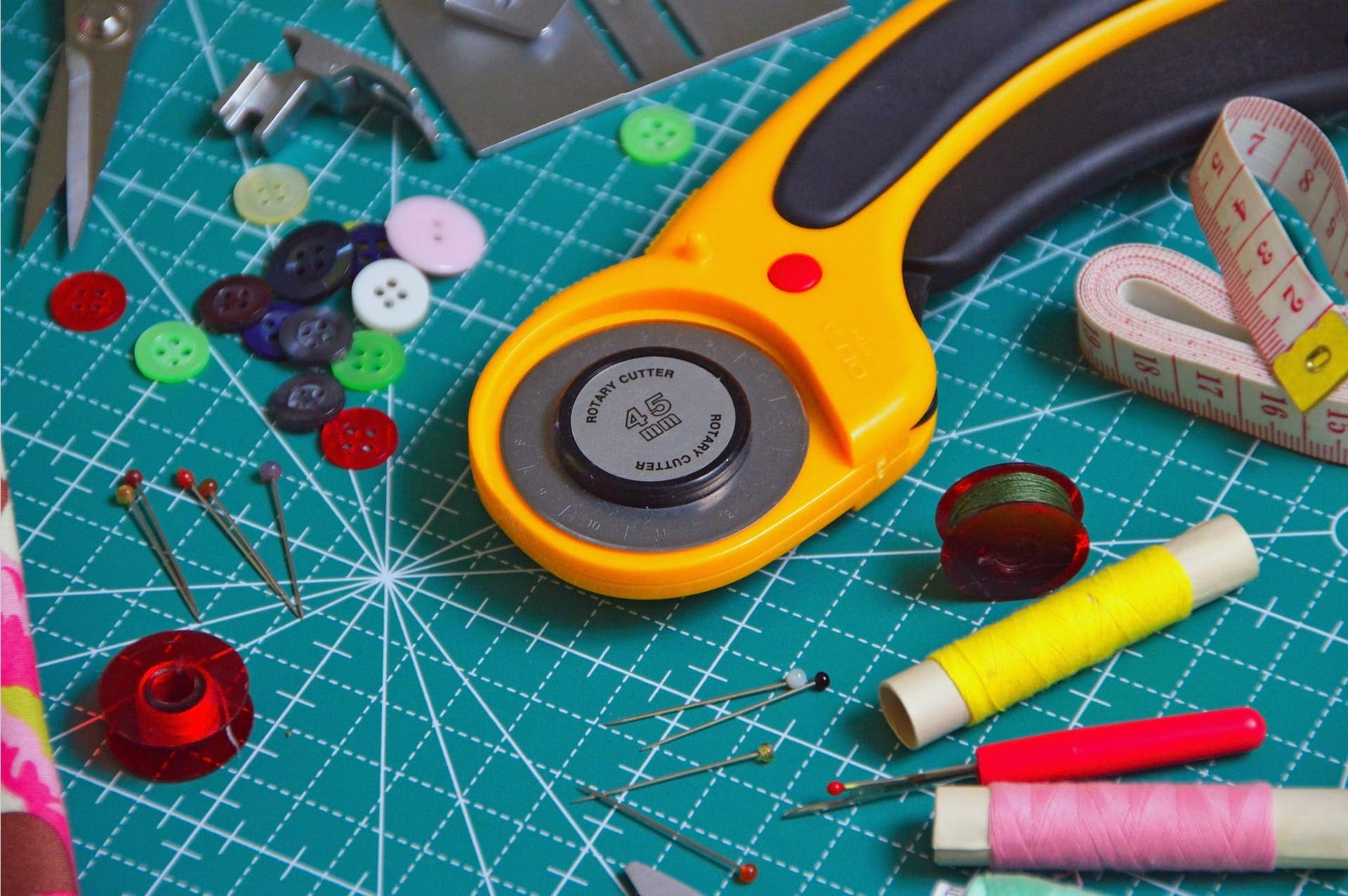 The sense of accomplishment is one of the best reasons to learn sewing. Besides this, you also get control over a limited decorating budget and enhanced creativity. You also get to save more when you make your clothes and sewn gifts.
In the past, women learned sewing out of necessity – to make and repair their garments. Many people believe sewing is an essential skill that has many benefits. There are several reasons why many people do not want to learn sewing.
The craft has many layers to it, and there are too many things to master. Along with the different aspects and areas of sewing, you can also encounter many issues. But keep in mind that the rewards greatly outweigh the problems.
If you commit to learning the sewing skill, you will find that it provides various benefits. Please continue reading to know why it is essential to learn sewing.
1. Sewing helps you repair or create your garments.
Just like before, one of the most significant benefits of learning how to sew is knowing what to do when your garments need mending. As a beginner, repairing your clothes will be the most common and useful sewing project that you make.
Knowing some fundamental sewing skills helps you tailor and alter your clothes a bit to better suit your preferences. Once you master the basics, you can create personalized garments for you and your loved ones. You now know what to do and what to avoid based on all the repairs you did.
If you are a parent, sewing is the perfect craft-making hobby for you! Knowing minimal sewing skills allows you to add embellishments to your child's ready-made garments. It makes them more personalized and outstanding.
You can create clothes for your kids and make them unique according to their interests. Use kid-themed fabrics that you know will meet your child's fascination.
Sewing can also help you create various projects for your kids. You can make simple bags, hair bows, shirts, pillowcases, dress-up clothes, and even soft toys for throwing.
Baby stuff is also one of the many excellent sewing projects that will boost your creativity. You can create beddings, blankets, burp cloths, and more for your baby or a friend's little one.
2. Sewing helps you make home decor and DIY gifts.
With a simple and inexpensive sewing machine, you can turn your home decor into something magazine-worthy. When you learn how to cut fabric and sew straight lines, you can probably create throw pillows and other home decors to display in your house.
With a little bit more practice, you can start creating fabric-covered headboards, slipcovers for your chairs, and more. There are countless fabric designs that you can choose. So most likely, there is a fabric design for whatever you want to create to add a little detail to your home.
Your sewing skills will come handier during holiday seasons. You can sew seasonal table runners, ornaments, coffee cozies, gift bags, fabric gift wraps, and more. Sewing will help you express your personality and let it shine through your home.
Besides using your sewing projects as your home decor, you can also give them to your friends and family as gifts. You can create personalized gifts for baby showers, weddings, birthdays, and Christmas parties.
3. Sewing boosts your creativity and dexterity.
Sewing is more than mending your clothes and following patterns. So much creativity goes into sewing, especially if you are using your designs. It helps you turn your unnecessary thoughts into plans that will create something beautiful.
It will not take long before your creativity takes you out of your comfort zone. You may find yourself creating things you never imagined before. Sewing also helps stimulate several parts of your brain that allows you to solve complex tasks and problems.
Sewing also enhances your fine motor skills and dexterity. Anything that involves handwork, such as sewing, improves your dexterity. It promotes your fine motor coordination and facilitates other functional skills.
The rhythmic actions that you use when sewing aids in preventing arthritis and tendinitis. It enables you to regularly exercise your arms and hands without exerting an excessive force that can be harmful.
You keep your joints healthy and prevent them from wearing down too early when you exercise them. By building up your cartilages, you are making them stronger and preventing impairments.
4. Sewing is a sustainable hobby and helps you save money.
Sewing is an excellent hobby if you care about the environment. When you learn different sewing techniques, you can repurpose almost anything made from fabric.
Many brands make clothes that do not last long. It means that these garments get thrown into landfills more often because they are relatively low quality.
You help the environment when you use sustainable fabrics or organically grown cotton for your projects. You can also use environmentally-friendly dyes to create your shades of materials.
You also increase the lifespan of your clothes by doing your alterations and repairs. The longer your clothes last int your closet, the fewer garments end up in landfills.
Sewing clothes for you and your family also helps you save money, especially when you consider the garments' quality and finish. Usually, the amount of money you spend on a single new piece of clothing is enough to sew at least two elements.
Aside from all the clothes that you can sew for a cheaper amount, you can also make personalized accessories. You can use some left-over fabrics from your previous projects and create purses and small bags or cases.
5. Sewing provides you with a sense of accomplishment.
The sense of accomplishment that comes from creating something with your bare hands is one of the best reasons to sew. A piece of fabric, a few more materials, and a little time can help you create something useful and beautiful that will last a long time.
Sewing can give you a sense of power and control over a limited decorating budget. It boosts your creativity and stimulates your brain's reward center whenever you finish a garment.
6. Sewing is excellent for your mental health.
Studies show that creating something useful and beautiful helps us avoid stress and face more complex issues. It builds our self-esteem. It also helps us reassess problems and effectively make plans by allowing us to contemplate.
Sewing keeps your mind healthy by stimulating several parts of your brain. Experts say that the more you use your mind, the longer it lasts.
One of the best ways to keep your mind sharp is to exercise and challenge it regularly. Sewing is one of the dynamic activities where each decision you make actualizes the design that you visualize. It strengthens your mind and slows down cognitive impairment.
The trial-and-error aspect of sewing teaches you to remember and recall many things. It will help you plan and avoid them in the future. In a way, it also helps improve your memory and recall.
Once you get the hang of it, sewing can be very relaxing. The repetitive rhythmic movements you do can help you manage mental concerns such as stress, depression, and anxiety. Experts also believe that it can trigger the release of serotonin.
Serotonin is a chemical that helps reduce your depression, regulate anxiety, happiness, and mood. It impacts almost every part of your body. The more you sew, the less stressed and worried you can be.
And since you need excellent focus and concentration, there is no time left for self-destructive thoughts. Even the simplest tasks in sewing can help you erase the most intrusive musings.
Although it can also be addictive, sewing can take the place of other harmful forms of addiction. Its inherently soothing quality and community support are transformative for many people.
Becoming a part of social groups that consider sewing as a social activity is one of the benefits that you can get from learning how to sew. Some prefer sewing projects on their own. But you can still feel the sense of community when you look up for solutions for the issues that you encounter.
Sewing can be an excellent reason for you to build your social network by finding local groups to join. Making sewing a social medium gives you the enriching experience and a healthy way to build long-lasting friendships.
8. Sewing allows you to express your individuality and independence.
You are not bound by current trends when you decide to learn to sew. You can create anything you want that is according to your preferences. You can choose your fabric, colors, patterns, and even the stitches you use for your garment. You have total control over every detail that goes to your projects.
You create stuff that is not stereotypical. When you buy clothes from local stores or even a high-end brand, you will not buy something made only for you. There are probably thousands of identical pieces sold to people all around the world.
But if you create your clothing, no one will ever have the same thing. It suits your style and fits you perfectly because you are the one who made it. You can even customize your outfits and make them more personalized to make your individuality stand out.
9. Sewing helps you build your confidence and repertoire.
Sewing takes a lot of planning, preparation, concentration, patience, creativity, and endurance. Finishing a project can be a huge confidence booster. Showing off something you created from start to finish helps build your self-esteem.
It is an impressive and useful thing to add to your repertoire because of the many reasons mentioned here. On top of saving money and being more mindful of your impact on the environment, sewing improves your wellbeing.