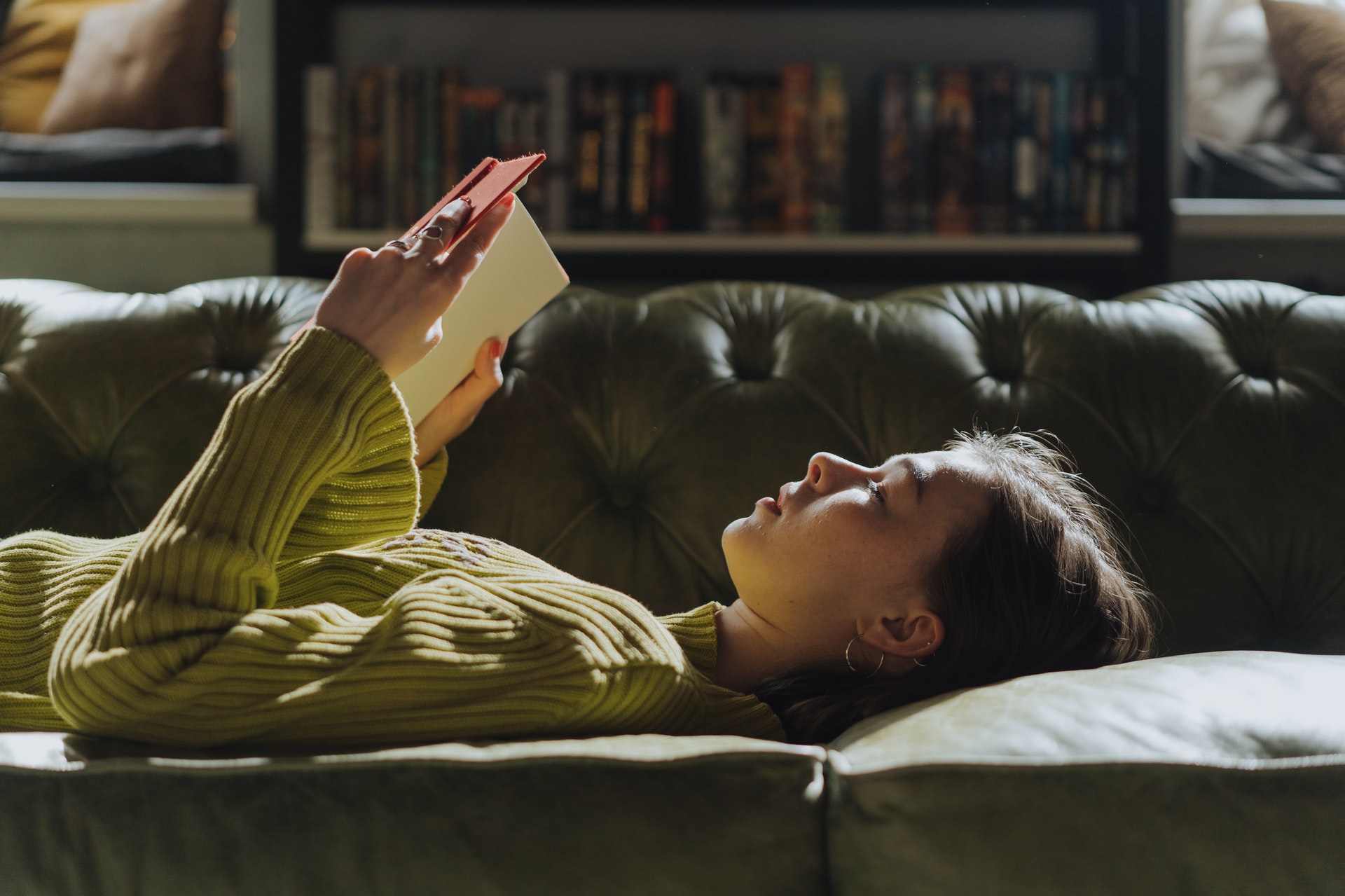 You find a sweater in a mall rack and find its price and quality irresistible but way too long for your comfort and style. What do you do? Leave it and wonder after you get home or buy it and do wonders with it with your crafty hands?
You can always shorten a store-bought sweater if you are nifty and crafty. All you need are pins, scissors, and a sewing machine. You will give a new exciting life to that gorgeous yet bulky, extra-long store-bought sweater.
Is it possible to shorten a sweater?
Some people (especially those without sewing experience) would say that it is impossible to shorten a sweater. A sweater may look intimidating to alter compared to regular t-shirts, but it is not impossible to do it.
It is more common than not to find sweaters that are bulky and unappealing after trying them on. But you can revive them being dreadfully long to fit you gorgeously.
There are three ways to crop a too long sweater to make it into something you are attracted to wear.
Shorten your sweater without sewing.
The easiest among the three, you can shorten your sweater by plainly cutting it according to the length that you want. This style may look boho to some, but it can also look chic when half-tucked on skinny jeans.
First, put your sweater on to measure the length that will be coming off.
With a ruler, mark all around the sweater where you are going to cut.
Cut the part that you do not want on your sweater, including the waistband.
Your sweater is now ready for you to wear. Note that the ends will tend to roll a bit after washing and wearing. You can only use this method on sweaters that are not crocheted or knitted loosely, or else they might fray.
Shorten your sweater and use hem tape.
The next method creates a clean edge on your shortened sweater. It is an easy and straightforward process. You will need a pair of scissors, hem tape, and your sewing machine.
Put your sweater on and measure the length that you want to cut off. Decrease 5/8 inches from this length to prepare for the hem tape edge. You will not need the waistband for this method.
Mark all around the sweater the length you are about to cut. Snip around the sweater the size that you need to remove.
Get a soft stretch 5/8inch hem tape and apply around the edge of your shortened sweater. Iron a small patch of the area as you apply the hem tape. Let it cool. Remove the paper backing from the hem tape.
Fold the hem up towards the wrong side of your fabric. Iron as you go to support the adhesive.
To make a clean hem on your sweater, you can use twin needles on your machine or do a zigzag stitch to seal the hem.
Shorten your sweater and re-attach the waistband.
Sometimes you would want the sweater in its original look, only shorter. You can achieve it by re-attaching the waistband.
Try the sweater on to know the length you have to cut.
Mark the sweater all around the places where you need to shorten it.
Cut the waistband. But make sure you leave around a quarter of an inch of the sweater fabric above the binding for you to sew it to the top part.
Pin the top part and the waistband together with the right sides together using straight pins.
Attach the waistband to the top part of the sweater using a Serger machine. In the absence of a Serger machine, you can use your trusty household sewing machine and sew the edges of your pieces using zigzag stitch.
Iron all around the new seam and your newly-attached waistband. Your sweater is now shorter and good as new.
How do you shorten a sweater on a sewing machine?
You only need around three items from your sewing items to help you get the right fit for your sweater. You will need straight pins, a pair of scissors and your sewing machine. A Serger machine may be an excellent option to use, but a typical household sewing machine can also do the job.
Follow these few and simple steps to shorten and finally use that oversized store-bought sweater.
1. Mark the sweater with the length that you want, then cut.
If your sweater looks pretty but is too long that it seems like a dress, there should be no stopping you to shorten it. Mark the length of the sweater that you most prefer. Then snip around following your markings.
Leave a small part of the sweater fabric on the binding where you can sew the top part of your sweater.
2. Pin the top and the binding.
Join the top and the binding using straight pins. Align the side seams and make sure that the right sides are facing each other. Nifty tip: Use your ironing board to pin the two fabrics together.
3. Sew the two pieces together.
You can use a straight stitch to sew the pieces together. Try to sew as close to the binding as possible.
4. Overlock stitch the edge.
If your sewing machine is equipped with an overlock foot, then you are in luck. It would make a nice and clean stitch along the edge. The Serger machine is the best equipment to join your sweater pieces together at the edges.
But if you have an ordinary sewing machine, it is enough tool to sew your sweater together. Sew the edges together with a zigzag stitch.
5. Press the new seam.
To see the final effect of your shorter sweater, press your new seam down. Let cool, then try it on.
Can you cut a sweater without it unraveling?
You can find very lovely knitted and crocheted sweaters but can look too ill-fitting when you try them on. For these types of sweaters, unraveling after cutting is a strong possibility. But don't let it stop you from altering that bulky cardigan into something that you would be proud to wear. Keep in mind that it is possible to cut a sweater without it unraveling.
Worrying about unraveling can keep you from cropping a sweater that can make it into a perfect fit. If you want to gain confidence in cutting a sweater, you may try doing it on an old one from your closet. After which, it will inspire you to cut every ill-fitted sweater to your desired length.
Knitters call the technique of cutting a sweater steeking. Learning this technique is essential when you want to alter your sweaters and make sure that they will not unravel in the process. Read on for some tips on steeking sweaters.
Unreinforced Steeking
Animal fiber yarns stick together more than plant-based yarns. You can take advantage of the stickiness of animal fiber yarns by applying unreinforced steeking. All you need are straight pins, scissors, and your long sweater.
Using straight pins, mark the length of the sweater that you are going to steek. Slowly cut along the height you marked. The fibers will stick together without reinforcement. If you are still concerned about unraveling, you may rub the cut section's edges for the fibers to felt together naturally.
Steeking using a Sewing Machine
You can use your sewing machine for the simple steeking of your sweater. Steeking with a sewing machine or a Serger machine will give your cut edges the sturdiest reinforcement. Bring out some straight pins, scissors, a sewing machine or Serger machine, and an oversized sweater ready for steeking.
Mark the area that needs to be steeked using straight pins. Sew a line of short stitches around this area using your sewing machine to prevent the sweater from unraveling. Using your sharp scissors, cut into the area near the short stitches. You can use a Serger machine to secure the edges or make the zigzag stitch if you are using a common sewing machine.
Steeking by Crochet
If you do not have a sewing machine but knows how to crochet, you can use this steeking method to crop your sweater. The materials you will be needing are yarn, yarn needle, crochet hook, and scissors.
Using a yarn with a contrasting color to your sweater and a yarn needle, mark the part you need to cut by making long stitches around. Using a yarn with a similar color to your sweater, single crochet around the marked line. The single crochet will be the new edge of your sweater after steeking the part you want to remove.
Related: 
Can you shorten a cardigan?
A cardigan that fits just right is a hard find. If you cannot knit yourself the right size, most you can find in stores always look unflattering.
If you find one that catches your eye but is too long that it is closer to your knees than to your hips, you can alter it in just a few and easy steps.
Try the cardigan on for size. Fold the edge up to where you want the new edge will be with straight pins.
Lay down your cardigan to mark all around the area where you need to cut. You may need to leave half an inch for the hem. Make sure that there is enough room between the last button and your new sweater edge.
Cut the extra fabric all around your cardigan.
Next, use a Serger machine to sew around your new edge to prevent your sweater's unraveling. If you have no Serger machine, you can use your ordinary sewing machine and use the zigzag stitch to finish the hem of your new and enhanced cardigan.
Can you shorten the sleeves on a sweater?
It can be frustrating when you like a sweater, but it is too big and too long for your size. Good thing, you can alter a sweater to make it the right length. If you can adjust the length of a sweater, you can surely shorten the sleeves.
You may have stashed a new sweater in your closet that you think is nice but huge or a great find from the men's rack. You can crop it and make it your size and enjoy your sweater. All you need are thread, snips, scissors, and your giant sweater that is too long on the sleeves.
The first thing you need to do is to try on your sweater and check how it goes beyond wrists. Measure the length of sleeves that you want to cut. Pin the extra length of fabric along the edge of the ribbing.
Grab a tape measure, measure the exact length of extra fabric from your sweater sleeves and multiply it by two. Do the same for the other sleeve, but you already know how much you need to cut this time.
Flip the end of your sleeve inside out. Measure half of the length of the extra fabric and pin all around along the ribbing. Next, you have to sew along the ribbing using the overlock stitch to prevent fraying edges.
If you flip the sweater ends back after sewing, you will see that it looks a bit bulky. You can cut the extra fabric outside the overcast stitch. Do the same thing on your other sleeve, and then you are done shortening your sweater sleeves. Nice and easy!
Related resources: