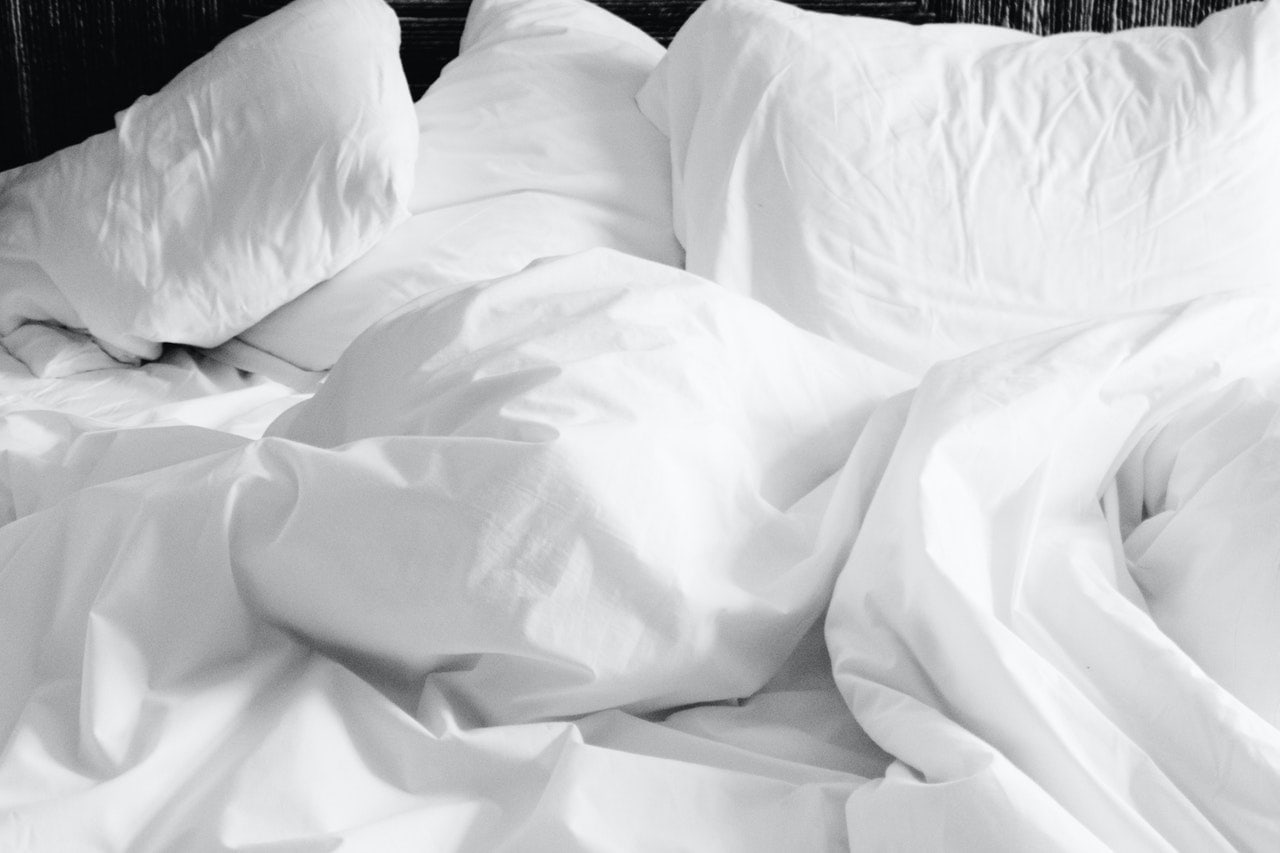 Are you confused between quilts and comforters? You are not the only one who gets confused about these two. Don't worry. The following will help you understand the similarities and differences between the two.
Quilts and comforters both are types of beddings. They contain cotton on their top and bottom covers. They may both have batting or filling of either down or polyester. Quilts and comforters both have a grid-like design.
Knowing a few of their similarities, it's time to learn their differences. Quilts often are the flatter type of bedding when laid over your bed. Quilts are like beddings that have two or more layers with insulation between.
Despite its number of layers and insulation, quilts are flatter than comforters. The latter is loftier when you lay it down over your bed.
In simple terms, a quilt is a flat bedspread. Its most popular type is the Patchwork quilt. This type of quilt has a top layer made out of different pieces or patches of fabrics. Its back cover is often different from its front since it has one plain color instead of the patches.
Inside between the top and bottom layers is thin batting material. This part serves as the insulation of the quilt. Cotton fibers or a combination of polyester and cotton make this batting layer. Another type of quilt is the Whole Cloth. This one has a front layer made out of a single sheet of fabric. The emphasis on this type of quilt is the decorative stitching.
Today quilts have a variety of uses. Gone are the days when their sole purpose is a bed cover. They still are staples of a bedroom, but their unique styles and patterns have made them as an art form.
The following are some of the popular quilts:
Almost all quilts that use patch fabrics fall under the Patchwork quilt. It makes use of several fabric blocks to create a design.
This quilt uses one piece of fabric. The design and pattern are on the quilting stitches made on the top cover.
This type of quilt is a popular gift for parents or graduates. A t-shirt quilt uses blocks from cutout parts of the shirts. These shirt cutouts make the design. Most t-shirts for this quilt have sentimental value like school shirt, team jersey, etc.
One popular Story quilt is the Biblical quilt. This type uses patches of fabrics that represent a story or biblical passage. This quilt often has a distinct form of animals or people in the design to tell a story. Harriet Powers is a popular creator of Story quilt in the 18th century.
What Is The Difference Between A Quilt And Comforter?
Still, confused about the distinction between quilts and comforters? Here are the answers to your Frequently Asked Questions:
Is a quilt heavier than a comforter?
The quilt is lighter than a comforter. Both have top, bottom, and insulation layers. Although, the quilt has a smaller dimension than comforters.
Does a quilt go over a comforter?
A quilt can go over a comforter. Putting a quilt on top of a comforter can add extra warmth and a more layered look on your bed. When you do this, make sure that the quilt is not too heavy. This will negate the fluffiness of your comforter.
Which is a warmer blanket or quilt?
Quilts are warmer because they have top, bottom, and insulation layers. The thickness and heaviness are incomparable to that of blankets. The latter does not have an insulation layer. A single large fabric or sheets of fabric make a blanket.
Is a quilt cover the same as a comforter?
To a certain degree, they are the same. They both are cover spreads for your beds. But their dimensions, thickness, and artistry are different.
Is quilt good for summer?
Quilts are cooler covers compared to comforters. They are the most common bed covers during the summer season. During the summer months, many people replace their beddings with quilts.
Some of the quilt choices are those made of cotton and cotton and wool blend. These fibers are more breathable than synthetic fibers.
Can a quilt be used as a comforter?
Yes, you can use a quilt as a comforter. There's just a couple of things you will notice. Quilts are smaller and flatter than comforters. Quilts are not as warm as the comforters.
What Is The Symbolism Of A Quilt?
Quilts are beautiful works of art, especially when laid over a bed or hung on the wall.
But did you know quilts are more than just beddings and decors? Quilts have stories and cultures in them. Many old or vintage quilts tell stories of the people and community that made them.
During the earlier centuries, friends and neighbors gathered together to make quilts. These groups of people working on a quilt are the "quilting bees." Making quilts was their form of socialization.
Here are some of the quilt's symbolism
Friendship Quilt
This is common on Patchwork quilts. Each patch of the fabric came from one of the friends who participated in making the quilt. A group of friends makes this quilt as a remembrance gift to one of their friends or relatives.They give Friendship quilts to a friend leaving or moving away. This quilt is a precious gift to newlyweds and to a friend who gave birth.
Log Cabin Quilt
This quilt started in the United States during the middle of the 18th century. It became popular during the Civil War. At that time, people were selling quilts to raise money to support the troops.The center of Log Cabin quilt is a square and around it are strips of light and dark cloth. According to stories, the center represents the hearth of the house. Meanwhile, the light and dark strips are the bright and shady side of the house.
Biblical Story Quilt
This quilt is popular then and now. Quiltmakers put blocks or patches representing biblical passages or stories. A popular Biblical quilt maker is Harriet Powers.
She is an African American farm lady from Clarke County, Georgia, USA. Harriet exhibited her famous quilt at Athens Cotton Fair in 1886.
Some of the popular Biblical patterns are:
Jacob's Ladder
Garden of Eden
Children of Israel
Walls of Jericho
Memorial Quilt
This quilt became popular in recent decades. Among the memorable quilts are:
AIDS Memorial Quilt
This quilt measures 12 feet by 12 feet (3.66 m. X 3.66m.). It has eight smaller 3 feet by 6 feet panels sewn together. This quilt has more than 40,000 panels. Each panel represents a person who died of AIDS.
KIA Quilt
This is to commemorate the soldiers who died fighting in Iraq.
The World Trade Center Memorial Quilt
This is to remember those who died during the 9/11 attack.
Memorial quilts symbolize the commemoration of lives. Some quilt makers create a memory quilt to spread awareness on a certain issue. Some groups use quilts to raise money for a cause.
There are many cultures and traditions that the quilts represent. Each country has its respective style and way of interpreting quilt symbolism.
Which Is Better, Comforter, Or Quilt?
Your preference between quilt or comforter varies on several factors. You may want fluffy and thick comforters. Meanwhile, some may want to use quilts as they are flatter and cooler. So, it all depends on your choice.
The following are some factors, you may consider if you are a quilt person or a comforter lover.
Choose a quilt if you are one of the following:
Do you feel hot at night when you sleep? If you are, quilts are best for you. They provide a bit of warmth because of their thin layers, giving you a cool and comfortable sleep.
Do you often change the looks of your bed? Then, quilts are perfect for you. Quilts come in different styles and patterns. Their artistic patterns can give your bed a rustic look in seconds.
Quilts come in many designs and colors. It makes great beddings and wall decor, too.
If you want to have layers of linens to give you warmth during sleep, quilts are a great pair to your other beddings.
Choose a comforter if you are one of the following:
If you live in cold states or places, comforters work best for you. Comforters are thicker and give more warmth than quilts. So, if you want warmer sleep, get a comforter.
If you are someone who likes cloud-like and fluffy bedding, comforters are for you. Comforters are thicker and loftier than quilts.
Some people like their beds to have multiple layers of beddings and several pillows. Some don't. If you do not like the idea of multi-layering your bedding and not drown yourself in sheets, get a comforter. You can use a comforter by itself as it can give you enough warmth during your sleep.
What Is The Best Type Of Quilt To Buy?
When you want to buy the best quilt for your bed, consider some of the following factors:
Are you a hot sleeper?
Do you have allergies to natural fibers?
Do you want a bit lofty or a flat quilt?
Not all quilts are created equal. So, before you go out and shop your quilts, check out the following:
These kinds of quilts make use of pure sheep wool. They have thin and breathable layers enough to regulate body temperature. Wool quilts are suitable for most sleepers who want a normal warmth.
The wool fiber is suitable for people with asthma or allergies. This fiber will not trigger your allergies.
Quilts made out of down and feather give you a luxurious and comfortable night's sleep. Combining goose down and feather gives you warmer insulation. So, if you want a warmer sleep, this is perfect for you.
This type of quilt is perfect for cold areas and winter months. Quilts with down and feather insulation are lighter but fluffier than regular quilts. This type is best for cold sleepers.
Cotton quilts have a naturally breathable fiber. This makes this quilt cooler and more comfortable for hot sleepers. The cotton fiber draws the heat away from your body, giving you a cool and comfortable sleep.
Cotton quilts are great for those with allergies and asthma. Cotton will not trigger your allergies. They also are tumble dry safe.
This type of quilt is a combination of natural fiber and synthetic fiber. The bamboo fiber gives you a cool and breathable comfort. Meanwhile the synthetic component gives that warm feeling that you want.
Bamboo fibers have hypoallergenic and antibacterial properties. These properties ensure that you can have a safe and comfortable sleep every night.
This type of quilts uses man-made fiber. They give medium to high warm temperature ranges. They are excellent for cold sleepers and cold weather. Microfiber quilts do not trigger allergies or asthma.
More pages: 
What Is Quilt Used For?
Quilts traditionally serve as bed coverings. But as years passed, this has changed. Here are some of the uses of quilts.
Quilts are highly valued works of art, especially the vintage ones. Some antique collectors consider them as part of their treasures.
Quilts are a great accent to your beds and walls. You can hang them in your bedroom or in the living area, to give it a rustic look.
Quilts can be a great material for furniture upholsterers.
You can frame quilts and hang them on your gallery wall.
Quilts are excellent materials for doll clothes, purses, and table runners.
You can also use quilts as your picnic blanket, or as a mattress for your baby.
Quiltmaking can be a good source of extra cash. Sell your quilts and earn profits from them.
There are limitless uses of quilts. But depending on their craftsmanship and materials, quilts can become your prized possession. Quilts are more than just bed coverings and home decor. They are works of art telling stories about people and their culture.
Quilts are more than just bedspreads. Yes, you may use them as beddings and decor, but they are more than that. Quilts are works of art. They have deep meaning, symbolism, and stories.
If you want to make it a hobby, that's great. Quilts are very versatile crafts. It serves a lot of purposes that comforters cannot match. Quilting can be expensive but a rewarding hobby. It lets you create limitless designs and patterns. There are no specific rules to follow but the layering.
Quilts can tell your story in creative ways. You can express and immortalize your creativity and thoughts with this craftwork. If you want to start quilting, go ahead. You won't get anywhere until you start now.