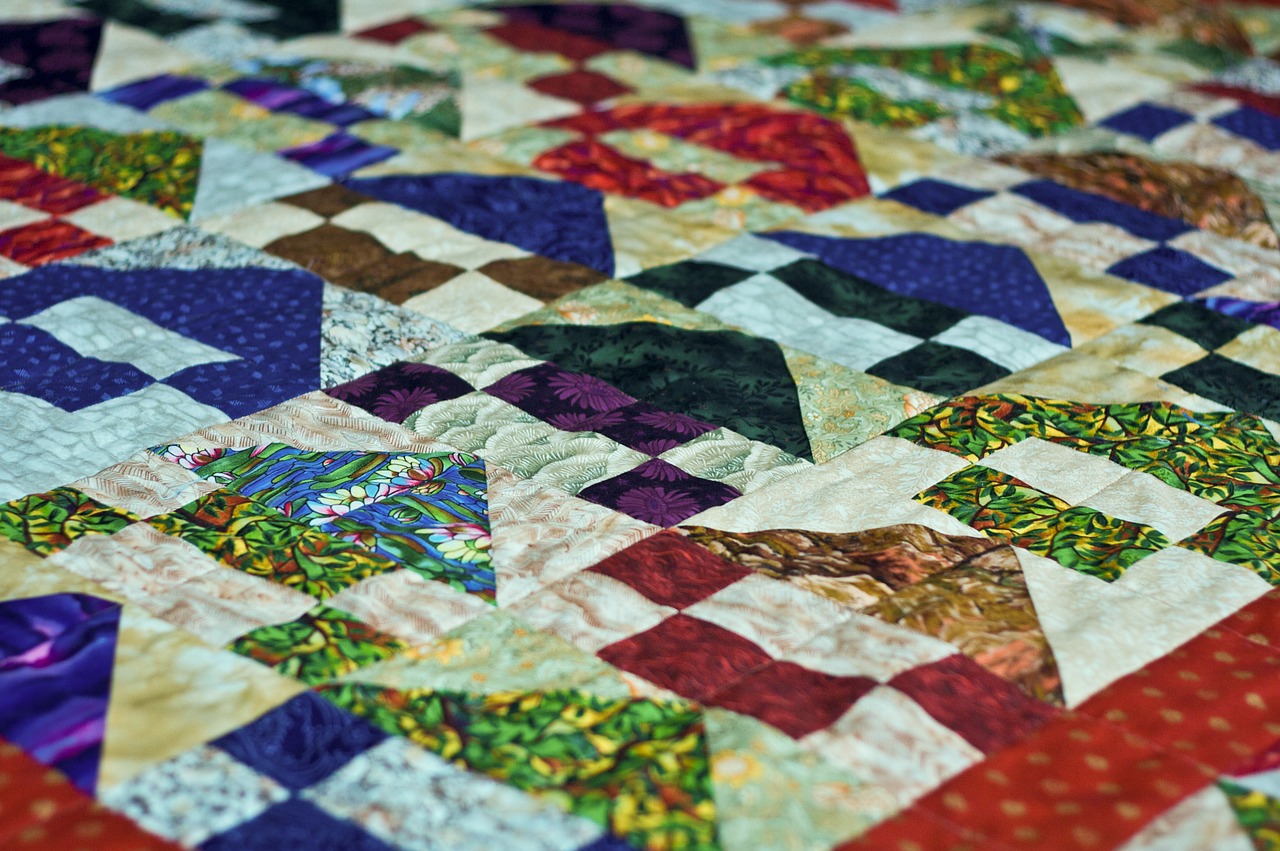 Choosing a longarm quilting machine is no easy task. Many questions will run through your mind, which can hopefully help you decide which long arm quilting machine can best serve you.
Nowadays, there are different types and brands of longarm quilting machines that can help you put together your quilt parts. A longarm quilting machine is a huge investment. That is why it is crucial to find one that will work best for your quilting needs, be it for hobbies or business reasons.
When looking for a longarm quilting machine, you have to consider some features to ensure that you will get what you need. One of the major features you have to consider is the working area's size, which determines the size of projects you can do. Another one is the motor speed which can give you an idea of how fast you can finish your quilts.
A longarm quilting machine is a machine that is expectedly more expensive than a traditional quilting machine. Its size and specific function make it a very useful tool for completing large quilts. They are also sturdy machines that can hopefully last a lifetime and bear the brunt of repeated and daily machine quilting.
What should I look for when buying a longarm quilting machine?
Quilting is an enjoyable hobby. But it can be time-consuming when done by hand or even by using the traditional quilting sewing machines. Bigger quilts would require larger equipment, and the longarm quilting machine can do the job.
Longarm quilting machines come in small sit-down machines or large framed-based variations. So, there is something that would surely match your needs.
Longarm quilting machines nowadays have so many different models and features that you can choose from. It may be quite daunting to figure out what you need in your longarm quilting machine for your quilt projects.
[lasso ref="juki-tl-2000qi-sewing-and-quilting-machine" id="2837″ link_id="590″]
Here are some common tips and useful advice to help you figure out which longarm quilting machine is the best one that will meet all your needs.
Look at as many quilting machines as you can.
Before you can determine the best fit, you first have to try out as many longarm quilting machines as you can. Besides reading about customer reviews and machine specs, it is also important that you try the longarm quilting machine.
You can schedule a test drive for a longarm quilting machine. Shop owners will be more than willing to accommodate questions from a potential buyer. You can also look for tradeshows and visit local quilt shops to try out various types of longarm quilting machines.
Keep your choice simple.
You are buying a longarm quilting machine to make things easier for you. When choosing your machine, look for something easy-to-use and maintain. It will be to your advantage if your longarm quilting machine has one-touch fingertip controls and an easy thread path. Choose a machine that you would look forward to operating and enjoy your quilting.
Look for a machine with high motor speed.
When doing business, time is always of utmost importance. Having a longarm quilting machine with high motor speed allows you to complete your quilts faster. Choose longarm quilting machines with high-speed motors so you can finish your projects in a short amount of time to make way for other projects.
You can also look for the speed regulation feature. This feature will make sure that your stitches are consistent throughout your quilt. With stitch regulation, you will have no problems making wider stitches when the machine moves faster or bunches up when it moves slower.
Determine the size of the frame you want.
Knowing the size of frame that you prefer will dictate the sizes of projects that you can choose. If you have decided upon the size of your longarm quilting machine's frame, you will also be able to determine the space you will allow in your home.
Longarm quilting machines are typically shown as huge, long, and bulky quilting equipment. But these machines are precisely the ones that can handle large quilting projects.
If you are serious about pursuing large projects, then the longer frames will give you more benefit. But before you purchase a machine with longer frames, you must also consider the area in your home where it is going to. Measure carefully the area where you are going to put your new longarm quilting machine. The bigger the machine you get, the more workspace that you will need.
Speaking about long frame machines, another factor that you also must consider is your height. Some longarm quilting machines have an adjustable height that you can modify based on your height to work effectively.
Longarm quilting machines are also available in short-frame varieties. You can choose a machine with a smaller frame that will suit your size or your space.
A good thing about these shorter frames is that some of them can be expandable. They can either be bought adjustable or through special requests to the manufacturer. You can eventually upgrade your smaller machine to a longer frame if you move to a new place with a bigger space or work more on larger projects.
Do not be impulsive.
Buying your longarm quilting machine may be a very exciting idea. You can finally say that you can finish a quilt on your own with your equipment. But keep in mind that a longarm quilting machine is a huge cut to your budget and also a long-term investment.
Research as much as you can about longarm quilting machines and know which one you think is the perfect fit for your budget, space, and capabilities. Longarm quilting machines are quite expensive investments and not something that you can buy on a whim.
Buy from a reputable company.
A longarm quilting machine is no cheap equipment, so it is best to choose your brand and your quilting machine dealer wisely. A good sign of a good brand is longevity. Research how long the manufacturer has been in the business. A company with more than a decade can be assuring to know more about longarm quilting machines.
Determine if your dealer is responsive to your queries before purchasing the machine. Ensure that you get the best after-sales support and service. You never know if you may encounter adjustments and machine problems in your longarm quilting journey.
Ask about the warranty offered.
When buying a machine, especially one that you need to invest a huge amount in, the warranty should be in place. Some companies offer a separate warranty for the electronic portion of the longarm quilting machine. Some of the machines may be covered for 1 to 2 years for some companies. But if you can find a longarm machine with a longer warranty, like a lifetime warranty, that will be the best choice.
Check for extra features.
You are buying highly expensive equipment; you may want to check out the extra features to help you with your work better. Some longarm quilting machines include needles, feed dogs, feet, or extra bobbins, which you don't need to buy separately.
If you want to get the frame model, make sure that the machine comes with comfortable grips as you will be using them for long periods.
Make sure that your longarm quilting machine has at least one light near the needle to keep your work well-lit.
If you want to work more conveniently, you can look for an option with software. You can program patterns and leave the work to the quilting machine.
How big is a longarm quilting machine?
You are moving on to bigger projects. That is why you are considering a longarm quilting machine. To be effective for your large quilt projects, how big should your longarm machine be?
One of the essential things to consider before buying a quilting machine is the size of the workspace. The workspace is defined as the depth of the area that the quilting machine moves in to put the quilt layers together. The length of the workspace is defined by the table's length and the quilt's width. Different longarm machine manufacturers offer several workspace sizes that you can choose from.
You may think that a bigger workspace is a better workspace. But you have to consider a few things before you decide on buying the biggest one that can accommodate the largest quilt size. When choosing the size of your workspace, your height also matters. If you are on the short side, your arm length may not be enough to reach the whole section of a 30-inch workplace.
Quilting experts recommend a minimum workspace of 18 inches, but 24 to 26 inches is ideal. A 30-inch workplace will work best for taller people.
When looking for your perfect longarm quilting machine, size is only one aspect to consider. The most important thing is to find one that suits your needs.
What does a longarm quilting machine cost?
When you are getting serious with your quilting hobby, you may want a machine that completes the whole process of quilting. It may be time to think about getting yourself a longarm quilting machine. It is good that longarm quilting machines come in a range of prices that you can choose from to suit your quilting needs as well as your budget.
Longarm quilting machines are usually more expensive than the traditional quilters sewing machine. You can purchase these machines from $5000 to $40000. On the other hand, traditional quilting sewing machines can only range from $150 to $10000. But if it is a longarm quilting machine that your quilting projects need; no price is too much.
You might wonder why longarm quilting machines are way more expensive than the traditional ones. Longarm quilting machines are bigger and are built to perform a specific task. They also allow you to create bigger quilts that you can finish faster and more efficiently.
Sometimes it can get difficult to get a price on a longarm quilting machine because of the many add-ins you may want to add. The base price for a longarm quilting machine is for the machine only. Expect an extra cost for the frame, which may vary based on the size you choose.
Another cost that can be quite big is the robotic quilting software. It is quite understandable why this can be so because you can get your machine to do the quilting for you with it.
A longarm quilting machine is a good long-term investment as long as it meets all your needs and makes you a happier and more productive quilter.