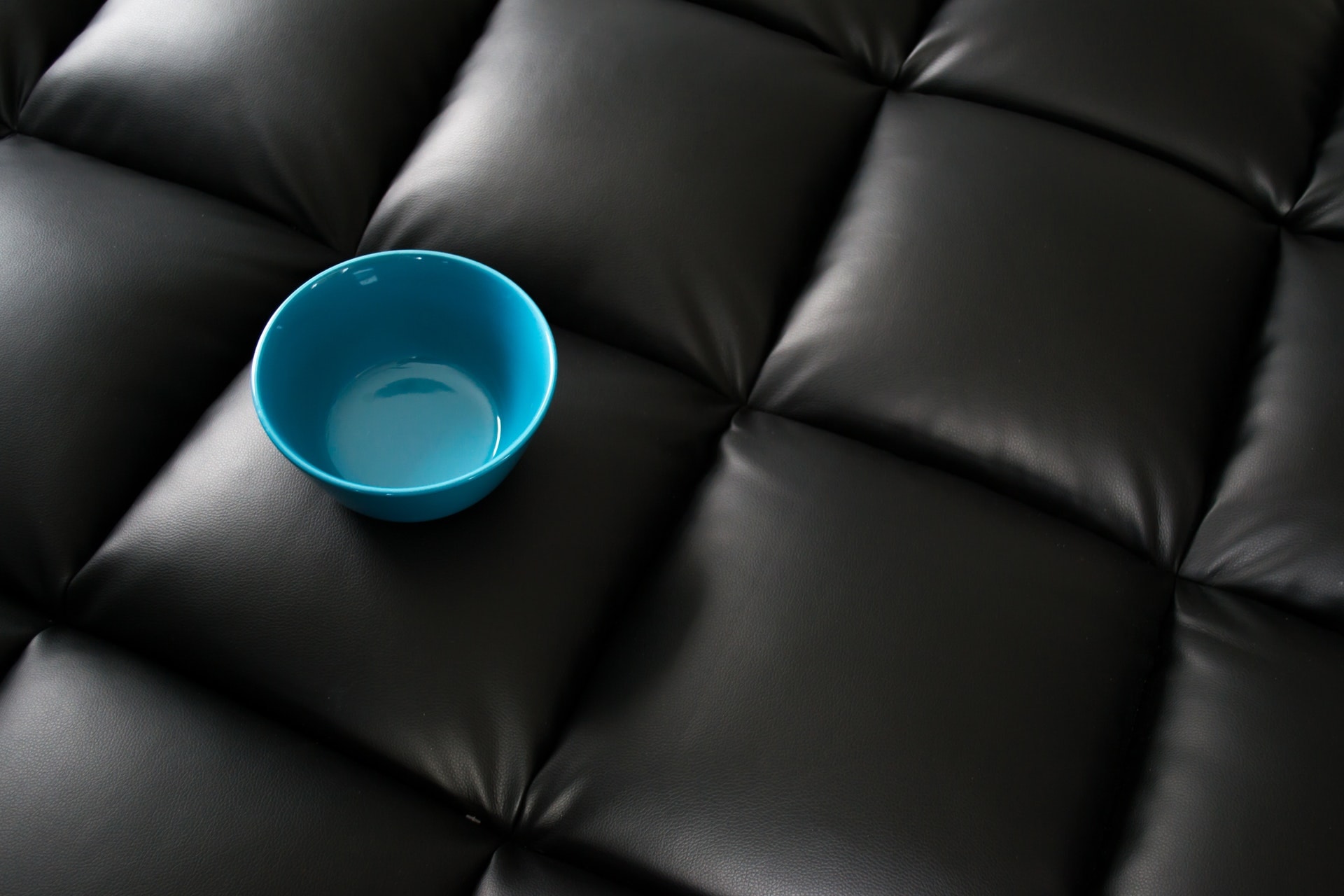 Have you been wondering why quilt cost so much? Quilts unlike your blankets and comforters are thicker and heavier. These covers have three layers – the top layer, batting, and bottom layer. Most quilts have pure cotton outside covering. Meanwhile its batting layer can be from wool, cotton, or polyester. But besides these, some factors affect the price of quilts.
Even if you're making a small quilt, there is a lot of fabric you need. Yes, you can buy cheap fabrics from your textile store, these fabrics aren't the best for quilts. Most of the cheaper fabrics have a looser weave, feel scratchy, and are finely woven.
Using such fabrics for your quilts can result in less soft and potential shrinkage. They can also tend to fade faster and develop holes after some time. Using substandard fabrics can fall apart soon after a few dry cleaning. If you want to make soft and comfortable quilts, you must use premium quality fabrics.
If you are making quilts, especially T-shirt quilts, then stabilizer is a must. Without the stabilizer, your fabrics tend to stretch when you put them together. This will result in wrinkles and creases when you quilt the shirts.
Some may not use stabilizers, but their quilts are not as fine as those who use stabilizers.
This is the center layer of the quilt. Batting materials should not add too much weight to your quilt. This is why using a lightweight filling is important. With the right batting, you should get a comfortable yet high-density and thick quilts.
You don't want your batting materials to fall apart or look clumpy, so make sure you use good materials. Some great batting fibers are cotton and polyester blends.
Although this can be labor cost, the skills you have for making quilts are not the same as plain using your energy. You invested time and practice to master the skills of quilting. So, your quilting skills are a significant factor. Remember anyone can sew but not make beautiful quilts.
This factor is quite like your quilting skills, but this is more of your hourly rate. Depending on the kind and size of the quilts, some may take a few days or weeks to finish. The bigger and the longer it takes to finish a quilt the pricier it gets.
Labor is always part of the price of any products whether quilts or not. The more work a product or project needs the higher the labor cost.
This, too, can be part of the labor cost. But some quilt crafters add charges on the binding. Some quilts have simple edging finishes while others have more intricate edging designs. It all depends on how complex a quilt is
With all these factors to consider, you now understand why quilts cost so much. Yes, there are cheaper ones in the market. But if you want quality, soft, and durable quilts then prepare to pay for them. Remember the old saying you always hear? You get what you've paid for!
How Much Should I Charge For A Quilt?
Creating handcrafted products to sell for profits can be a challenge. It is often difficult to get a price rate enough to cover the labor, materials, and labor costs. Before you step into the bandwagon of selling your crafts, study your target market.
Learn how the pricing of similar items is, then set your price within that range. You can set your prices either on a per-project or size basis. But when a quilt has more complex you can set higher prices than simpler ones.
You can also set higher rates for quilts that you use premium materials or special equipment. You may also set prices if the quilts need some extra work.
Here are some guidelines to help you with how much you should charge.
Before you charge for your quilts, calculate the costs of your materials. List the amounts of all the fabrics you use. Do the same for all the costs on the batting materials, threads, appliques, needles – everything!
Consider how many times you replace the needles or your cutter blades during the process. You need to include these in your calculations.
It is a bit tricky to set prices on these aspects. But what you can do is consider the minimum hourly rate plus a certain percent for your quilting skills. You have to keep in mind that your skills as a quilt craftsman are not easy to develop.
You spent years of practice to master your skills. It's normal to add a bit of compensation for that. If you work on a quilt for 10 hours and your hourly rate is $15, then multiply these two numbers. Add to that is say 5% for your quilting skills. This will give you a labor cost of $157.50 for that particular quilt.
This is often applicable to special order quilts. If a customer wants special fabrics or appliques for their quilts, add those expenses. You can email them the actual cost and its shipment fees.
In setting the price for your quilts, you must also consider your usage of utilities. You must assign a certain percentage cost for electricity, Internet, and marketing expenses. It does not have to mean adding all your utility bills but have a certain percentage your business has to cover.
Combine all these factors and you will come up with a rough estimate for your quilts. Then, compare your price to the common price range online. This will give you the most acceptable rates for your quilt projects.
Is Quilting An Expensive Hobby?
Quilting can be expensive depending on the materials and designs of your project. But there are many ways to cut costs on quilting. If you make quilts as a hobby, you don't have to splurge on expensive appliques and designs.
You may start with simple quilt designs, and level up after some time.
When you want to start quilting as a hobby, you will need fabrics and several sewing supplies. It can be intimidating at first. But don't let these potential expenses stop you. Basic materials like rulers, scissors, cutting mats, or even rotary cutters don't cost a lot. They may even come for FREE.
All you need is patience and resourcefulness. Shop around for the best deals and you're on your way to a budget efficient quilting.
Recycle, Reuse or Repurpose
Have you been throwing away used clothes and linens? You may want to have a second look at them. These used clothes and linens may have quality fabrics that are great for quilting. Why don't you sort them first and see which ones are still useful for your quilting projects?
Instead of throwing them away, use them, and make quilts out of them. Quilts made out of these used clothes can be great starting materials for your hobby. Once you finish, you can send them as donations to charities or gifts for your relatives and friends.
If you want to level up your skills and learn more quilting techniques, use the Internet. There are tons of free quilting classes and tutorials out there. You learn in the comfort of your home. You save on training fees and petrol expenses.
The great thing about online classes and tutorials is you can watch them anytime. This is perfect for beginners to hone skills minus the expensive fees.
Save on Fabric and Batting Materials
Your closets are great sources of fabrics and batting materials. Look at your old linens, blankets, and pillows. Have they been there for months or years? Will you use them again? If not, then you can use them for your quilts.
You can also check textile shops for bargain fabrics. They often have textiles that have irregular lengths and phase out styles. You can buy them and do some mix-matching. Use your creativity to make beautiful quilts out of these on-sale and old fabrics.
When you make quilts, you don't need expensive and fancy sewing machines. You can start with a machine with a few stitches settings. Learning and using basic stitches aren't bad, to begin with. Remember you make quilts for your fulfillment and relaxation. Getting compliments from others is just a bonus.
Don't pressure yourself into quilting complex designs. These quilts often use special appliques, patterns, and fabrics. Those can be expensive. The best way to enjoy quilting is to create projects that you'll be proud of.
Can I Make Money Quilting?
Have you been thinking of making some profits from quilting? Selling your quilts can be a good source of extra cash. You are having fun during the process and you gain profits from its sales. What a perfect combo.
It's fun and exciting to own and start a business that you are passionate about. Whether it's quilts or services that you want to share with others. Being in control of your business is rewarding. You can make money in quilting by starting your own quilting business.
Don't hesitate because you will never know its financial rewards unless you start now. The following are some ways to make money on quilting:
Make beautiful quilts and sell them to your friends, relatives, and neighbors. It's good to start small. Let the people around you know that you sell quilts. Word of mouth marketing spreads like wildfire. Once you get a few satisfied customers, you can get referrals from them.
Offer your quilting services
Some have the money or the materials but have no time to quilt. This is a great way to earn using your skills and time.
There are many quilt enthusiasts around your area or your state. Most of the time, they find it difficult to go out and shop for supplies. This is where you can make money. Sell them supplies.
You can make listings on social media and Craigslist. Selling supplies to quilt crafters allows you to earn profits from multiple buyers.
You want to double or triple your income with your quilting business? Leverage is the key to increase your income. You don't have to do everything by yourself. You can duplicate or triplicate your income by using the power of the Internet.
You can sell your quilts, your quilting services, and supplies online. Let other online sellers promote your business and give them commissions. It's a win-win approach. They help you make money from your quilting and you help them earn extra.
If quilting is your passion, you can make money from it. Master your craft, know your market, and make a business plan. Don't worry, you won't get tired or bored doing it. Besides, it's your hobby.
Is There A Market For Handmade Quilts?
Handmade quilts are a great addition to any bedroom, especially in cold weather. This is why handmade quilts have a huge market. The marketability of your quilts depends on these:
Quality
Design or Uniqueness
Selling techniques
Use good materials in making your quilts. Make sure the stitches are neat and even. Quality speaks so much about your brand as quilt craftsmanship.
Maximize your creativity and capitalize on it. Make quilts that have unique designs, patterns, and texture. There are buyers and quilt collectors who are willing to pay more for unique quilts.
You can use several ways to promote and sell your quilts. You can make social media accounts for your quilts. Join local expos or exhibits to show off your masterpieces. Sign-up and post listings in different sites like Etsy, eBay, and Craigslist.
More pages: 
How Much Are Old Quilts Worth?
Do you know that vintage or old quilts have a high appraisal value? Yes, unique and old quilts are collector's items. Some people are willing to buy vintage quilts even if they cost thousands of dollars.
Here are the things that old quilts buyers look for:
Authentic handmade quilts
Patchwork patterns
Colors and Age of the quilts
Woven patterns
Quilts have been around for centuries. They have become a part of every home since 3400 BC, and remain popular to this day. Quilting is a fantastic hobby and a good source of extra income.
You can start quilting at any time. You don't have to start with fancy materials and designs. You can begin with simple ones using your old linens and clothes. Work with these materials until you become more skilled in quilting.
If you want to start quilting, go ahead and start now. All you need is the right mindset to enjoy this hobby and make money from it. Believe it, quilting can be rewarding both for your self-esteem and your pockets.