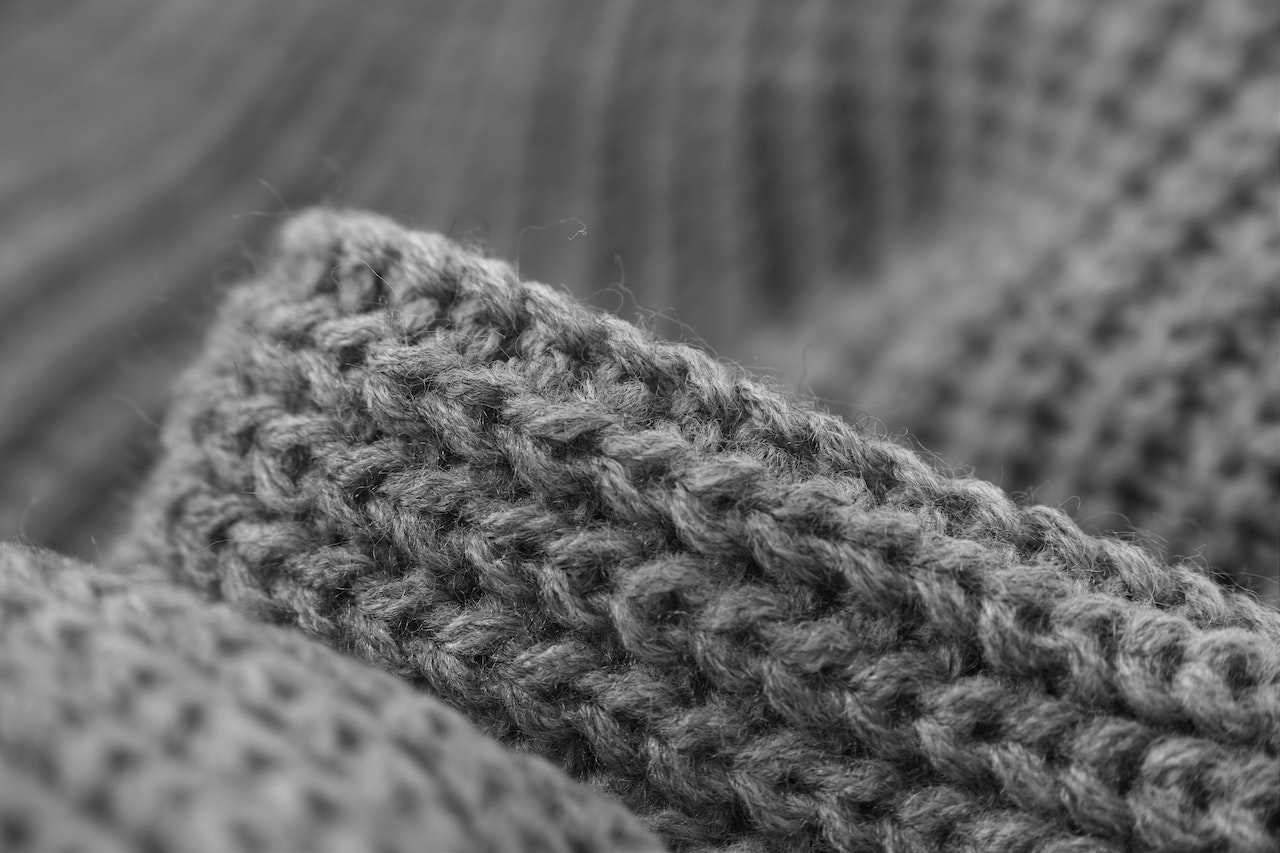 If you knit a 4ply pattern in DK, your knitting will come out bigger. Expect more oversized knitting if you use a DK yarn for a 4ply pattern. Double knit and 4ply are both medium-weight yarns, but in the UK conversion guide, DK requires a larger hook size than 4ply.
To convert 4ply to double knitting weight, you will have to use two strands held double. It only means you need twice the amount of yarn to complete the pattern.
Knit a 4ply Pattern in DK:

Is double knit and 4ply the same?
You can make double-knit yarn or DK by tying two strands of fibers together with the help of multiple needles. The weight of DK yarn is usually between worsted weight and sport yarn. On the other hand, you can form 4ply by combining four thin strands to create a single strand.
Below is a handy conversion chart of yarn weights and hook sizes for the US, UK, and AUS to help identify yarn weights with their various names.
The weight of DK yarn is between light and medium weight, which is excellent for double knitting projects. Double knit yarn is also ideal for knitting summer clothing and light garments.
Yarn Weights and Hook Size Conversion Guide
Yarn Weights and Hook Size Conversion Guide
US
UK
AUS
Hook Size
Lace
1ply
2ply
1.5 – 2.25 mm
Fingering
2ply
3ply
2.25 – 3.5 mm
Sport
4ply
5ply
3.5 -4.5 mm
DK
DK
8ply
4.5 – 5.5 mm
Worsted
Aran
10ply
5.5 – 6.5 mm
Bulky
Chunky
12ply
6.5 – 9mm
Super Bulky
Super Chunky
14ply
9mm and beyond
The weight of DK yarn is between light and medium weight, which is excellent for double knitting projects. Double knit yarn is also ideal for knitting summer clothing and light garments.
A 4ply yarn is also a medium-weight yarn. It is possible to substitute a double-knit yarn for a 4ply string or vice versa. But 4ply and DK will not always be the same. When fibers used are thick, you will produce a bulkier 4ply yarn.
So, knowing that a particular type of yarn is 4ply is not enough to tell whether it is the same as a double-knit yarn. It will help if you know the weight and the ply of the yarn to tell if the thread you intend to use is a good alternative.
When you want to substitute the yarn for a pattern with a specific yarn weight, such as DK, to a 4ply design, you must consider these factors first.
Fiber Type
You can choose from the standard animal fibers used in knitting, like wool, wool blends, alpaca, cashmere, and angora fiber. When a pattern tells you to use wool, it would be best to use animal fiber. Also, you will have to consider the purpose of your knitting as you will have to decide whether it will be for daily or occasional use.
If the pattern indicates using plant fiber, you have cotton, linen, corn, and bamboo to choose from. When the pattern requires plant fiber yarn, you can use these standard fibers as substitutes.
Yarn blends are sometimes better than pure animal or plant-based yarns because you get the best properties of the individual types. Acrylic yarn is a famous option that is readily available and comes in various colors. Sometimes, you can combine acrylic with other fiber types like wool or cotton.
Using the same fiber content as your pattern dictates will help you achieve the same texture and drape as the original one. Using different yarns with different fiber content, you can check what the end product will look like by making gauge swatches beforehand.
Yarn Weight
You also need to know about the yarn weight, an essential factor that will give you the gauge. It is crucial to make swatches of your substitute yarn to be sure that it will match the gauge of the pattern you are making.
The yarn weight factor is essential, primarily if you use vintage patterns. The double knit yarns used for the vintage patterns are closer to the 4ply threads we have today. So, it is vital to make a swatch of your substitute yarn first and see if it matches the gauge on the vintage pattern.
An actual swatch will give you the right picture of the yarn weight rather than the yarn weight indicated in the pattern.
Needle Size
Another vital thing to consider when substituting yarn is the needle size. Choosing the right size of needles is similarly crucial as yarn type and yarn weight.
The pattern indicates the tension you will use based on what the yarn ball shows. Depending on your tension, you would need to go up a needle size or down. If you knit very tightly, you might need to take up a higher needle size depending on your pattern.
If you are knitting something that must have a definite shape and size, like a pillow cover, then you may want it to be firm so you can stick to the original needle size. But if you are making a fluffy scarf, you may want to go up one or two sizes higher to ensure that the scarf you create is soft.
If you use a sizable needle than the pattern requires, the knitting you create will look loose and holey.
Can I use double knit for a 4ply pattern?
The easiest way to use a double knit for a 4ply pattern is to double the yarn. If it does not work as you want, then you can make a gauge swatch to see if you will also get the gauge that the pattern needs.
You may have various reasons to substitute your yarn for another, whether the yarn indicated on a 3-ply or 4-ply pattern is already unavailable, or you want to switch yarn from a lower-weight to a higher-weight one or vice versa.
Here are three easy-to-follow steps you can do without switching to the yarns you want to use.
Search for the yarn recommended in your pattern
Read the yarn label and look for the pattern's suggested yarn type. You must look first for the fiber content of the yarn. For example, the recommended yarn blend is 60% Merino wool and 40% acrylic.
Then you need to know the yardage or the number of meters or yards in several grams or ounces.
Look for a yarn that has similar fiber content and the same number of yards in the same number of grams as the recommended yarn.

Choosing a yarn with fiber content that has a more significant amount if your yarn is a yarn blend is wiser.

Check if your substitute yarn has the same number of yards for a specific number of grams. Most ball bands now indicate the average length per ball of yarn aside from the weight of the yarn. Your substitute yarn is a good match if the yardage is close to the recommended one.

Calculate the number of balls of the alternative yarn you need.
Say you need three balls of the suggested yarn to finish a pattern. If a ball of yarn has 200m, the total yardage is 600m.
To get the number of yarn balls, you will need to use your alternative yarn and divide the total yardage by the length of string per ball. If your substitute yarn has 100m per ball, you will need six balls of your alternate yarn to finish your knitting.
Another thing you must consider if you want to change the yarn in a pattern is to identify the thickness of the original thread.
The tension can indicate the thickness of the yarn stated in the pattern and the size of the needles used.
The swatches used for tension comparison used stockinette stitch on a 10 x 10 cm swatch. You can refer to the list of standard tension of standard yarn thicknesses. You must also note that these tension readings may vary with different yarn manufacturers.
Standard Tension of Standard Yarn Thicknesses
Standard Tension of Standard Yarn Thicknesses
 
 
Stitches
Rows
Needle Sizes Used
4ply
28
36
31/4mm
DK
22
28
4mm
Aran Yarn
18
24
5mm
Chunky
14
19
61/2mm
You can match your yarn to the different yarn weights listed above to give you an idea of its thickness based on the tension used.
If you are choosing an alternative yarn, it would be best to look for a thread with similar fiber content where the standard tension comes close to the original.
It will be a great help if you knit a tension swatch using the yarn of your choice. You may have to make a few swatches using various needle sizes or threads until you get the same tension as the pattern requires.
Can you change the yarn weight in a pattern?
You can change the yarn weight in a pattern with a few steps. You must measure your gauge first to adjust the stitches and rows to make it work for your yarn.
With some tips and tricks, you can modify your patterns for any yarn, be it cotton, wool, or yarn blends of different weights.
You can change the yarn weight for your pattern using these three simple steps.
The first step is to know the measurements of the original pattern.
Make a gauge swatch measuring 4 x 4 inches with the yarn you want to use in the pattern. Count all stitches and rows you made in 4 inches. The numbers you get will be your yarn's gauge.
Use the data from the previous step and the original measurement of the knitting in the pattern. You will get the number of stitches to cast on for your knitting.
You will also need your yarn's gauge to get the number of rows you need to knit for your modified pattern.
To get the number of stitches you need to cast on, multiply the measurement of your garment pattern in inches by the gauge stitches, then divide your answer by 4 inches.
To get the number of rows, you need to multiply the measurement of your garment pattern in inches by the gauge rows, then divide by 4 inches.
It will never be a problem if the yarn type indicated in a pattern is discontinued or hard to find. With the knowledge of modifying the pattern based on yarn weight, you can use that stash of yarns that you have long kept and saved for a design you like.
You only need to get your yarn gauge; from there, you can compute for stitches and rows your modified pattern requires.
More pages: