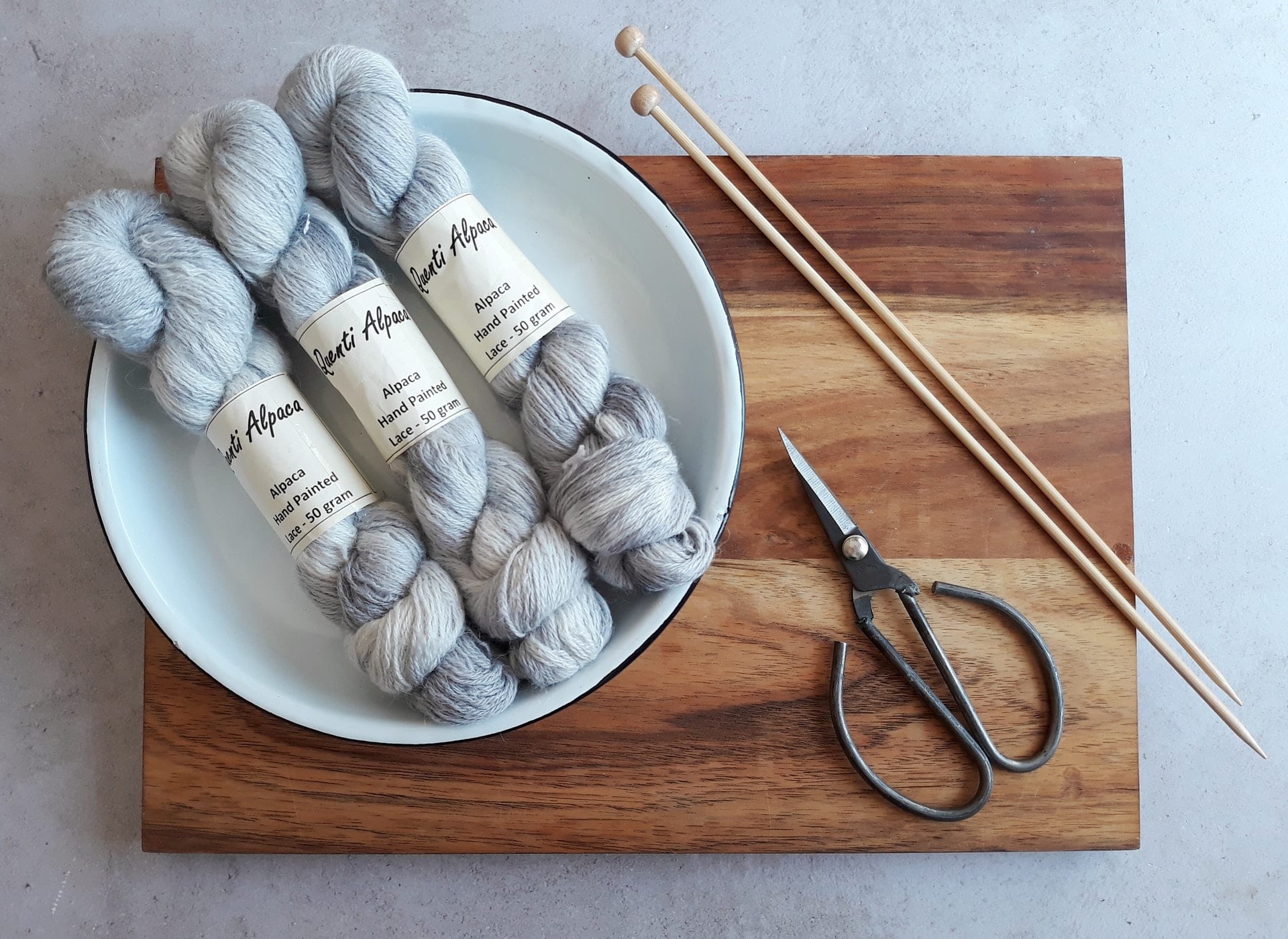 Knitters have different perceptions on this matter. These days, it is generally cheaper to buy a knitted item than knit one yourself. Visit a mall, and you can find knitted items like socks and sweaters in different designs and sizes. Although, it is also possible to knit something that will come out cheaper than if you had bought it for ready-to-wear. It depends on the type of materials that you use. There is also a wide selection of inexpensive needles and yarns you can choose from that can make your knitting cheaper than buying.
If you are just starting as a knitter, you may find it cheaper to buy a knitted sweater than knit one on your own. First, you must think of purchasing your knitting tools, such as your needles and yarn. Your next concern would be, will it come out like something you would want to wear?
But if you have been knitting for quite some time, you might find it cheaper to knit than to buy. You already have the tools and skills. You might also know the goings-on of knitters – where to buy your needles and yarn that will give the best value for your money. If you are confident with your knitting skills, you will feel more comfortable spending money on your projects.
It also depends on what you knit. If you knit smaller projects, you do not have to spend as much. Knitting a scarf is cheaper than knitting an adult sweater. But the material used to knit your projects also comes into play as a significant factor. Yarns come from different kinds of fibers- animal and plant-based and human-made. If you do not want to spend too much on your knitting, find good quality yarn, which is great to knit and look better when knitted but not too expensive to break the bank.
Is it expensive to knit?
It can be expensive to knit, but you can also be frugal with this hobby. Again, it depends on what item you knit and what type of needles and yarn you knit with.
Experienced knitters will tell you that you can only expect a long-lasting knitted item from good quality yarn. If you knit your own sweater and want it to last for years, you will buy the yarn that looks great and look great for your knitting project; if you are buying your yarn for minimal cost, then you will know what to expect after knitting your project unless you were able to spot good quality yarns from yarn sales. You can ask fellow knitters or if you belong in a knitting group if they know of yarn sales. Sometimes you can get lucky to buy yarn at a lower price in a garage and estate sales where grandmas or moms part with their expensive yarn stash, which they can hardly touch to knit.
If you are a new knitter, understand that tools cost money. A pair of knitting needles is enough to start your hobby. You only need a pair; you can practice and develop your knitting skills. And you will be using them for as long as you have a passion for this hobby.
If you are confident enough to knit larger and more complex projects, then that is when more expenses on tools come in. You may need to buy different types of needles more appropriate for your specific knitting projects. You may eventually want to add circular knitting needles for knitting-in-the-round projects like socks, hats, sweater sleeves, or leggings.
You do not have to knit with really expensive yarns and needles to achieve beautiful results. Find yarns that are soft, nice to knit, and would look great when worn. Look for knitting needles that will do good to your hands and your pocket, such as bamboo needles. It is possible to find knitting materials of good quality without hurting your pocket too much. And you cannot put a price tag on the value of the time you spent in knitting a homemade item for yourself or whoever you want.
Does knitting save money?
Long-term knitters can attest that they save money by knitting. When you know how to knit, you can avoid buying quickly and badly-made store-bought products.
You can remind yourself that buying your knitting needles and patterns is a one-time purchase. You can use them endlessly for making knitted items you can sell, give as gifts, or keep for yourself. You can knit many products, such as Christmas ornaments, throw pillow cases, coasters, blankets, shawls, sweaters, socks, and bags.
If you are already bitten by the knitting bug and cannot imagine a life without your needles and yarn spools, you can still save some cash. Here are some tips you can maintain your knitting hobby on a budget.
Watch out for coupons and discounts. Most craft stores offer discounts up to 50% of the retail price at specific points of the year. Some stores give away coupons with a certain amount of discount, which you can use for an expensive yarn you have been yearning. Mark your calendar so you will not miss the dates.
Buy from thrift stores. Visit thrift stores, and indeed you will find yarns at low prices in the craft and hobby section. You may get discontinued brands and colors from thrift stores that you can use for small projects or more interesting creations.
Buy your yarn in bulk. If you knit a lot or sell your knitting projects, you can save a lot if you buy wholesale yarn. You will get your yarn on a bargain, and you will have no problem running out of yarn for your business/hobby.
Unravel old knits. Look for old knits which interest you from charity shops. Purchase some, give them a good wash and unravel to make new projects more suited to your taste. You can also buy inexpensive machine knits that you can unravel and combine with other yarn types to create a different texture.
Swap with fellow knitters. If you have knitter friends who have big yarn stashes or have unused yarns from previous projects which you can use on a small project, try swapping with your own stash. An even more fantastic idea is to host a yarn-swap party with fellow knitting enthusiasts.
Check out yarn sales online. Visit craft shops online, and you may chance upon online specials and discounts. You may even have your yarns delivered for free, less expense for gasoline.
Be on the look-out and sign up for yarn sales posted on social media groups. Many people may not be in your circle friends but are willing to part with their yarn stashes or knitting tools. You may get a great deal from these online sales and maybe earn a new friend as well.
Teach how to knit. If you plan on giving a friend a knitted gift, why not offer a knitting lesson instead. Knitting is a great skill to learn, which may open the door to a small business or a way to give handmade and personalized gifts. By teaching other people how to knit, you can knit for free and even get a fee.
Can I sell something I knit from a pattern?
You can sell something you knit from a pattern you bought from a designer or got for free on a blog or website. But give courtesy by mentioning the name of the designer of the pattern when you post your finished projects, whether intending to sell or not. Most designers will be flattered that you recognized their talent instead of claiming all the fame and glory.
You may not make little changes to a pattern and claim it as your own and give away to friends. The designer holds the intellectual property rights to the words written on it and should have rightful claims to profits if the pattern is passed from one person to another.
Some designers post their patterns for free online for people to practice their knitting skills. Giving respect to their efforts, talents, and rights, you can drop a line to the owner to inform that you used the pattern to earn from your knitted project.
It is also improper to use the photos or images of the designers' finished items to sell your finished projects. The pictures you should show your clients are those you completed with your own hands.
How many hours does it take to knit a scarf?
As a knitting newbie, you may want to give yourself four weeks at most to complete a scarf, knitting for a few hours daily. Your rate in finishing the scarf depends on various factors like the size of the scarf, the complexity of the pattern, the size of the needles you are using, the thickness of the yarn, and the time you allot for knitting.
A simple knitted item such as a scarf relatively takes quite a while to finish. But equipped with better knitting skills through practice, you may eventually own a gorgeous scarf made by your own two hands.
More pages: 
How much does it cost to knit a scarf?
The simplest way to get the cost of a homemade knitted scarf is to estimate the time to knit, multiply the number with the minimum hourly wage in your area, and add the cost of materials. It would help if you got a price of around $30 -$60 unless you are using an expensive yarn or knitting a more complex pattern; then, you can turn up the price. You can also check out the prices of handmade scarves sold online, which are almost the same quality as your scarf.
Usually, a handmade scarf will cost way too much than a store-bought one. But you cannot put a price to the learning, enjoyment, and relaxation you had while knitting it.