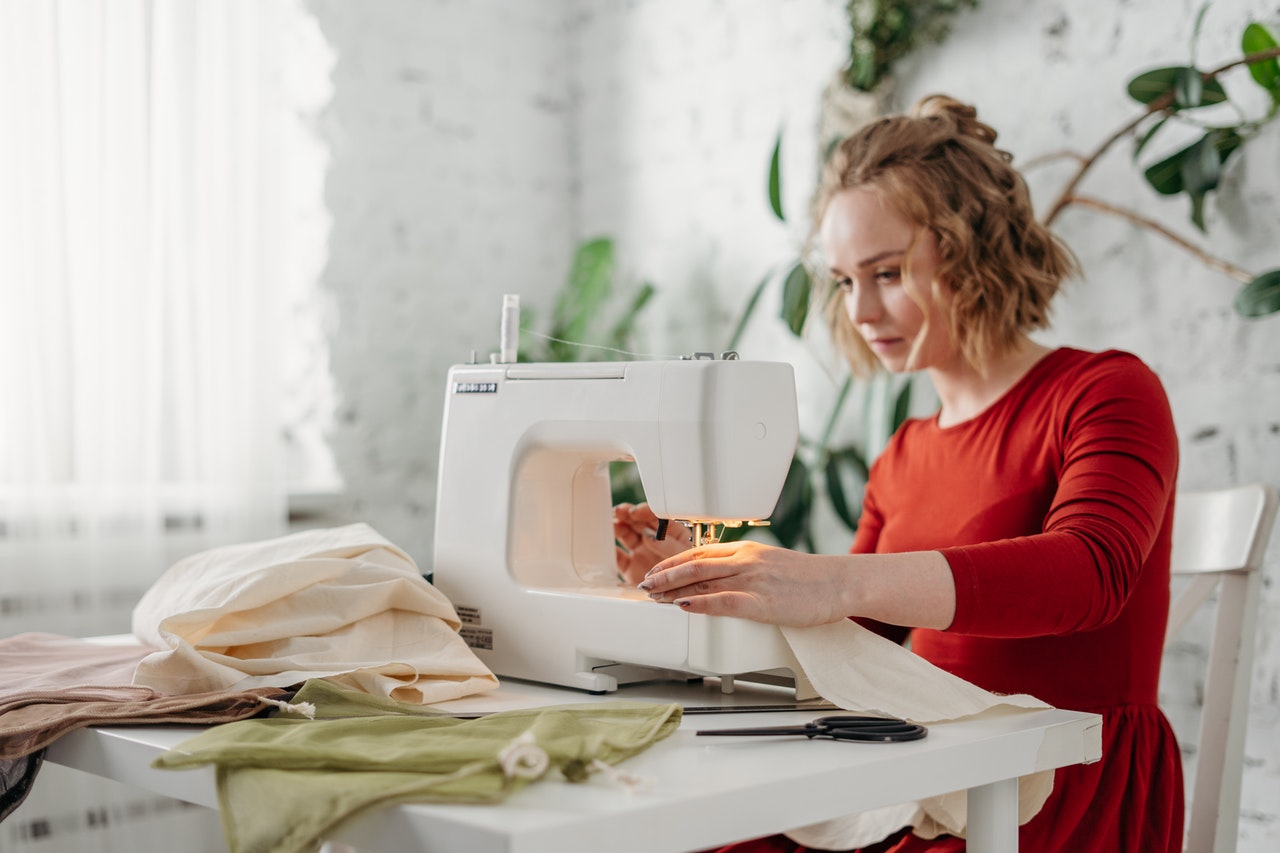 You can ask many people, and you will get many different answers because there is a lot of work that goes into sewing a dress. How long you can finish one depends on the dress style, the complexity of the design, the seamstress's skill, and the tools to use. Possibly, a dress can take hours or even weeks to make.
If you are new at sewing, with a sewing machine at home and basic sewing materials, you can start with a simple dress project. A dress can be a fulfilling project for a beginner, and you can try sewing a simple shift dress that you can finish easily. A simple shift dress is an easy style that an expert seamstress may do in a couple of hours and is a good project to practice your sewing skills.
Eventually, when you are better and faster in sewing the simpler styles, you can go and try sewing more difficult ones with all the trimmings.
How long does it take a seamstress to make a dress?
Each seamstress has a unique answer to this question because of the many factors involved. A simple dress may take a seamstress only a few hours to make, while a complex one may take days or even weeks.
There are a lot of steps you have to go through to sew a dress on your own. Some steps may be time-consuming and would need a lot of concentration. To become better and faster in sewing as an experienced seamstress, you must practice a lot to get the hang of sewing a dress independently. Here are the steps you can follow from start to finish in making a dress.
Selection of the fabric.
The very first and most fun part of sewing a dress is fabric selection. But with a wide variety of fabric sources, this initial task may seem intimidating. You may start with a fabric that would be easy to use.
One of the easiest fabrics to use, especially for a beginner, are scatter patterns. Using this kind of pattern, you will have no worries about whether your fabric is positioned properly. Stripes are a bit daunting to use. You have to make sure that the stripes are laid out correctly to achieve the effect you want.
Medium-weight fabrics such as cotton are the easiest to sew. Start sewing using these types of fabrics so you will finish your work in no time.
Read and understand your pattern.
Do not start sewing without reading and understanding your pattern thoroughly. The pattern contains the details and information you need to sew your dress. Some patterns include the seam allowances. If they are not included, you should provide them. Take note of other details such as button markings, grain lines, notches, and dots.
If you are just a beginner, it would be better to choose a simple dress design. Trying to sew a complicated pattern may take a longer time to finish.
Marking the fabric.
Cut the pattern based on the size of the dress you are sewing. Then, draw the pattern on the large pieces of fabric using the tailor's chalk. If your pattern pieces have some creases on them, you can try stretching them out with an iron.
Laying out and cutting the fabric.
Lay your fabric on a smooth and wide surface such as a large table or the floor. Smooth out any folds or creases on your fabric. Pin the pattern on your fabric. Make sure you leave a seam allowance.
Cut around the pattern using fabric scissors through the fabric. But always look out for the grain lines.
Sewing your fabric.
Before you finally start sewing, transfer all the markings on your pattern on the fabric. Examples of these markings are buttonholes, darts, and pockets. Doing so will save you more time.
The length of time you spend sewing depends on how complex or simple your dress is. It can also be based on how skilled you are on the machine. If you are confident enough to use the sewing machine, it will take you less time to finish your dress.
Doing the finishing touches.
Once you are finished sewing all parts of your dress, you can do the finishing touches. You may need to iron out the dress to see the overall effect of what you created. Doing the finishing touches is when you sew the buttons, poppers, or pockets if your dress has any.
How long does it take to get a dress made?
It depends on what dress you are making and a whole lot of different factors. If you have been sewing for a long time, sewing a dress may be a quick job for you. But for a newbie, you must consider a lot of nitty-gritty details before you arrive at a finished item that you can be proud of.
Sewing can be both organized and tricky. It would be best if you learned these tips and techniques to make sewing a dress an easier and enjoyable task for you.
When starting to sew, make these tools and materials available to you:Sewing machine ThreadSewing machine needles Hand sewing needles

Pins

Tape measure

Scissors (paper scissors and fabric scissors)

Ironing board and iron

Seam ripper

Dressmakers chalk for marking out patterns

If you are starting with your hobby, you need to get yourself a sewing machine. You may have a basic one stashed at home, or you may borrow from a friend who rarely uses her machine. Get the feel of using a sewing machine first by sewing a dress or a few dresses before investing in your sewing machine.
Learn and master your machine. You will only be successful in completing a dress if you are familiar with using the sewing machine. As a newbie, you may only need to learn the basic stitches. But eventually, you will have to learn how to use the knob that changes the stitches when you are sewing more difficult dress patterns. Learn what the different parts are and how they can be helpful for your work. Practice sewing with fabric scraps until you get confident in cranking the machine.
Read the pattern carefully. It may be intimidating to look at sewing patterns initially, especially when you are not familiar with all the information provided. It would be best to learn the sewing terminologies and symbols you see in your sewing patterns. It would give you much benefit since you will be seeing them again in your future sewing projects.Here are some terms that you may find in your sewing patterns.NotchesSeam allowancesCenterlines

Zipper placement

Matched point

Fold point

Dart

Pocket placement

Buttonholes and buttons

Tuck and Pleats

Lengthening or shortening line

Grainline

Dot

Sewing pattern abbreviations

Layout diagrams

Start with simple patterns. With a hobby such as sewing, keep in mind that practice makes perfect. Start sewing easy dress patterns to gain more confidence and experience. Eventually, you can create more complex patterns moving forward.
Make use of the free and overflowing resources you can find online. It is now much easier to learn how to sew a dress with the simple patterns and video tutorials available online from people who share your passion.
If you are not yet an expert on fabrics, it is safe to choose medium-weight fabrics for your simple dress projects. You will not regret cutting that special fabric that you want to make a special garb with.Sewing patterns indicate what fabrics to use and how much you need on a specific dress pattern. You can stick with the recommended fabric types. But you can also try fabrics that you are comfortable working with as long as you still achieve the same effect you want on your finished dress.
For a beginner in dressmaking, avoid fabrics with large prints or stripes. You can start with plain colors, florals, or small prints. Concentrate first on piecing together parts of your dress rather than precisely matching the designs on your fabric.
Is it difficult to make a dress?
If you have the skills, equipment, and passion for sewing, making a dress is not difficult. Sewists consider it one of the easy tasks and most rewarding.
Start by making the simple patterns first. After you have made several dresses, you will be more confident with your skills and venture out to more difficult ones. You will achieve your goal to become better and faster at sewing if you follow the basic sewing rules and lots of practice.
Nowadays, you can easily learn sewing on your own with the amazing resources you can get online. You can get easy sewing patterns that you can try from big brands such as SimpleSew, McCalls, or Jaycotts, to name a few. You can search for patterns with accompanying video tutorials to guide you in your sewing journey. Video tutorials are great tools for sewing, especially when you are just starting.
Related: