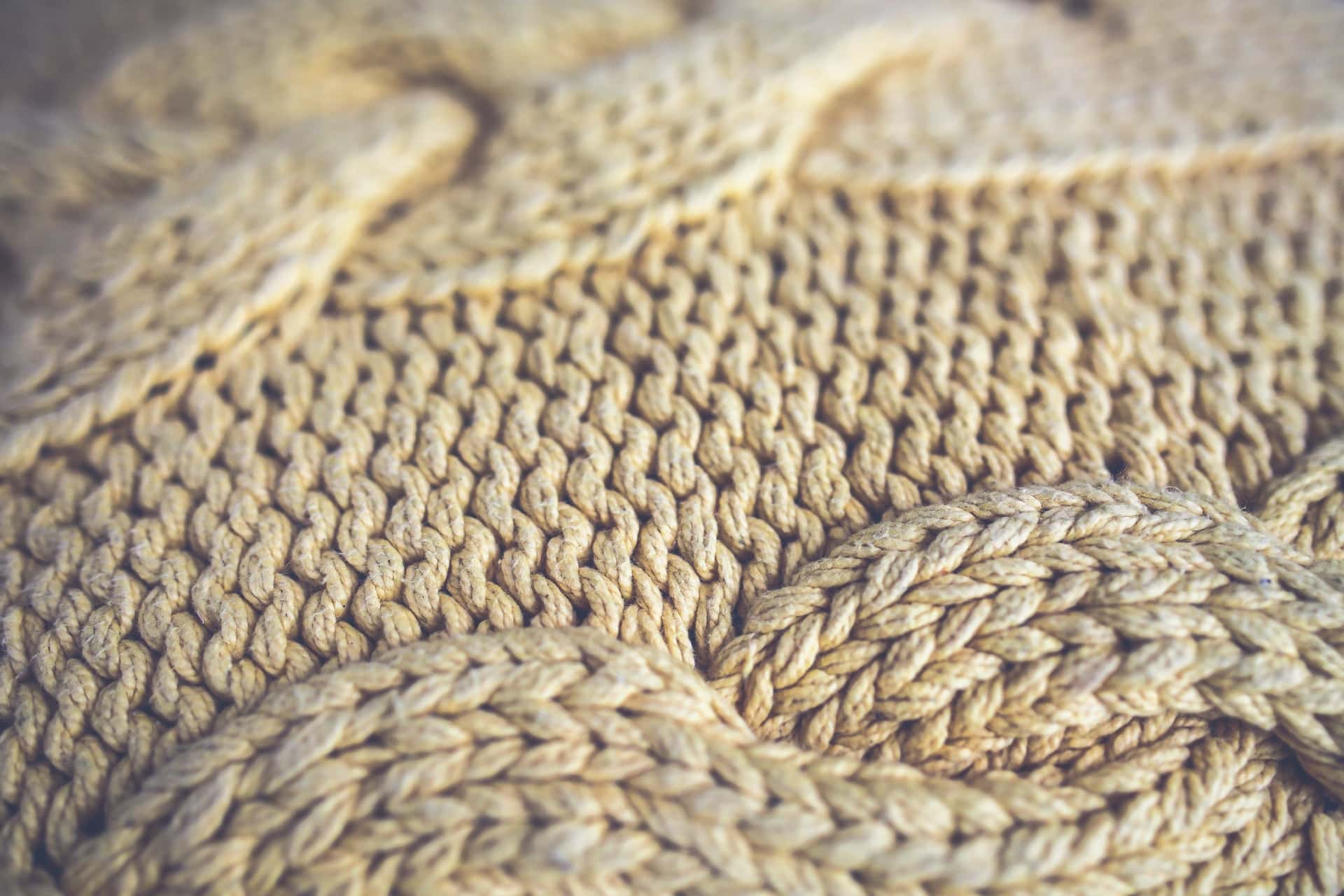 Many expert crocheters believe that the longer the stitch, the less yarn you use. Here are the basic crochet stitches in ascending order of yarn usage:
Chain (ch) and slip stitch (sl St or ss)
Treble crochet
Double crochet (DC)
Single crochet
Whenever you needed to create a yarn preserving crochet project, you would wish you know which basic crochet stitch to use. As a beginner, you may also want to know which stitch will allow you to have the fastest crochet piece.
All craft makers only have a finite amount of yarn on-hand. We always want to make the most out of it. The basic crochet stitches are similarly constructed but at varying heights. The amount of yarn they use depends on how you measure it.
You must use shorter stitches for longer stitches. Single crochets are best for this case. If you worry about completing a row but not the height of that row, you will use up less yarn if you use shorter stitches.
You get an advantage by using this technique when working with projects where you use different colors and stitches for each row. For example, if you have less yarn of color A, you can choose to use color A for a row of single crochets and color B for another row of double crochets.
Taller stitches are more effective when height matters. Most of the time, you might want to create crochet projects of a specific size where both height and width matter. Using taller stitches will help you grow your project faster. It will also help you use less yarn.
When you are using short stitches, you only add height when you insert your hook through the row's loops below. Meanwhile, you add height each time you yarn over when you use taller stitches. It means that you do not need to go back down into the fabric every time you add height.
Openwork stitch patterns are often the best option if you do not have much yarn to work with as they use the least thread. You must look for designs that incorporate plenty of spaces and chains when seeking to use less fiber.
What crochet stitch uses the most yarn?
Taller stitches are more effective than short stitches in crochet projects where both width and height matter. If you are working on a scarf, single crochets will use the most yarn, followed by the double crochet, half double crochet, and treble crochet.
Does using a bigger crochet hook use less yarn?
Using a larger size crochet hook uses less yarn just as using a bigger knitting needle is. Your yarn makes larger loops when it wraps around a larger size crochet hook than on smaller hooks. To cover the same distance with a smaller hook, you have to make more loops, which means you need to use more yarn.
Since there is a wide variety of crochet hook sizes, you need to know them before starting any crochet project. There are several factors to consider, such as size, yarn, and gauge.
The size of your crochet hook is vital because each produces different stitch sizes. Bigger hooks will have bigger gaps and more loose connections with the yarn.
Your hook's size goes hand in hand with your yarn's weight. You must consider your yarn weight when choosing the most suitable hook. Lighter weight yarns will produce thinner and smaller crochet pieces. While heavier weight yarns will produce thicker pieces. Follow the list to know your perfect hook size:
Lace-weighted yarn

steel 6, 7, 8 – B/1 hooks
Perfect for baby clothes, socks, and lace pieces

Superfine-weighted yarn

B/1 – E/4 hooks
Ideal for baby clothes, socks, and lace pieces

Fine-weighted yarn

E/4 – 7 hooks
Best for baby clothes, socks, and lace pieces

Light-weighted yarn

7 – I/9 hooks
Perfect for sweaters, afghans, and tank tops

Medium-weighted yarn

I/9 – K/10.5 hooks
Ideal for afghans, sweaters, and accessories

Bulky yarn

K/10.5 – M/13 hooks
Best for hats, scarves, rugs, and afghans

Super bulky yarn

M/13 – Q hooks
Ideal for afghans, winter accessories, and sweaters

Jumbo yarn

Q+ hooks
Best for afghans, sweaters, and rugs
How do gauges affect your yarn usage?
Choosing the perfect crochet hook size is a crucial first step when doing your crochet project. Your hook size selected, the yarn and your tension will impact the gauge of the piece. Gauge is the number of stitches per row and inch.
Did you know that when your gauge is off, you may end up using more yarn? You may even run out of yarn if you are working on a kit.
But you make every stitch by wrapping the working yarn around your hook. It only means that when your stitches are big, yothusbigger loops; so, you are using more yarn. You will use up more thread if you crochet loosely, using loops slightly bigger than standard.
Is it better to crochet tight or loose?
Crochet stitches should never be too tight or too loose. Your crocheted piece will not match the pattern's dimensions if you do so. You need to know what your project should look like, the specific stitches and its overall appearance. You can tell sooner if what you are doing is looking as it should.
Remember that each crochet stitch type has its look and definition that can be more or less distinct with tension and gauge changes. Making stitches that are too tight or too loose is a common concern, especially for beginners. It is best to stick to what your pattern indicates.
As you go along, you will notice that holding the yarn in your non-hook hand while crocheting is also essential. If you hold it taut, then there is a high possibility that you will also stitch tightly. Meanwhile, if you hold it with too much slack, your crochet stitches may look too loose.
It will be difficult for you to make movements with your hook if you crochet too tightly. Pushing your crochet hook through the tight stitch spaces will need more effort and time. It would be more difficult for you to finish your project.
You may also encounter these problems if you crochet too tightly:
Your finished crochet project may be smaller than it shoul be because your stitches are closer than what the pattern intended.
It may also curl because of too much tension among the stitches.
Your hands will most likely hurt faster than with more loose tension.
Meanwhile, your project may lack definition if you crochet too loosely. Although you will find it easy to move your hook through the spaces, you will have trouble seeing exactly where your hook movements should occur. There would not be clear stitches and spaces as there should be.
You may also encounter these problems if you crochet too loosely:
Your finished project may be larger than it should be because your stitches are farther than what the pattern intended.
It will not look as well-defined or sharp as it should be because your stitches and rows do not have the right spacing.
It may fall apart or have a pulled stitch much faster because it lacks the tightness and stability.
How do you determine your stitch tension?
There are several ways to determine your tension, but the simplest way is to make a crochet swatch. When reading your yarn's label, you will see that there are many indicated information like yarn weight and hook size. Carefully follow these measurements to come up with a project that matches your pattern.
For example, your pattern indicates that you need a weight 6 super bulky acrylic yarn and an L/11 (8mm) crochet hook to make a 4"x4" square with eight rows. Each with seven single crochets. When you make your 4"x4" square swatch, you should have the same number of rows and stitches.
You have the correct tension for the specific yarn and hook if you do. You can continue to finish your project. You crocheted too tightly if your swatch has more stitches. Try making another one with a larger hook. But if your swatch has fewer stitches, then you crocheted too loosely. Try using a smaller hook.
Another way is to use your pattern specifications carefully. It should tell you whether the gauge is vital or not. You will find something like what you would find on yarn labels if it is. Take note that there are some patterns where the gauge is not essential.
Tips for monitoring your crochet tension:
Know what yarn weight and hooks size are most suitable for your crochet project. You can make a swatch to try things out first before jumping right into your project.
Pay attention as your crochet. You must keep an eye on what you are doing, especially if you are a beginner.
You may try using tension tools, such as finger guides and tension regulators, to help keep your yarn flow consistent.
Like any other craft, you must practice over and over again if you want to master crochet.
Which uses less yarn knitting or crocheting?
Crochet stitches may use a little bit more yarn than knitting, but the difference is small. Knitting and crocheting use roughly the same amount of yarn. It has more to do with the type of yarn, hook or needle size, stitches, and gauge than whether you are knitting or crocheting.