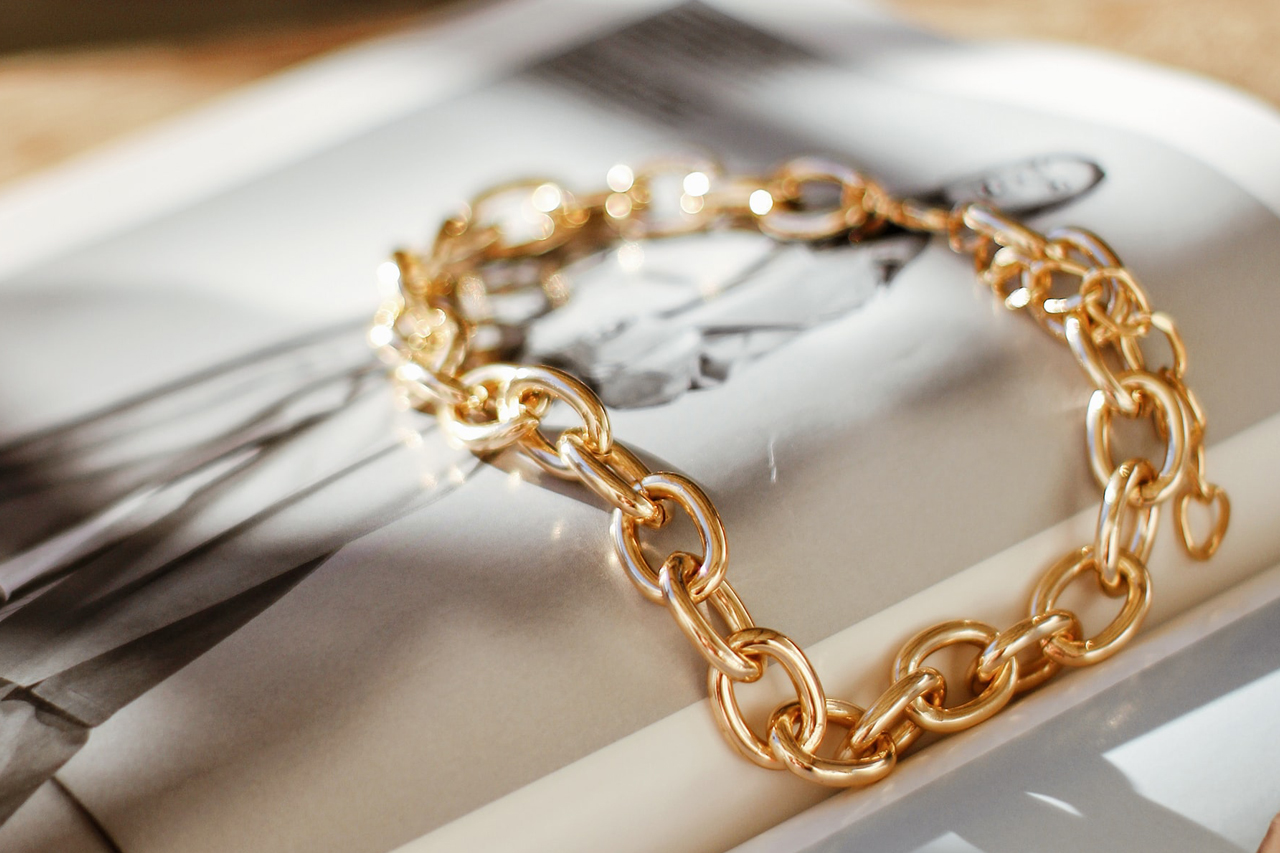 The BS mark on your jewelry can mean many things. It can indicate the metal content, manufacturer, or date of manufacture. Letter markings on your jewelry may offer you a clue about its value and history.
Here are some examples of jewelry with BS markings.
BSEP – BSE Products; Entered 1974
BS over IS – Benjamin Smith I and James Smith; London 1809 hallmark
BS into a shield – Bravingtons Ltd
BS into a round-shaped contour – Benjamin Smith; London c. 1840 hallmark
BS into conjoined circles – Benoni Stephens; London 1836 hallmark
BS – Benjamin Smith II; London 1835 hallmark; London 1831 hallmark
BS into an oval – Bruce Stevenson; Sheffield 1979 hallmark
These letter markings on jewelry have different meanings depending on the country, date, and reason they were stamped on these pieces. It would be good to know and understand what they mean. One thing is for sure, these markings on your jewelry may offer you essential information about your piece.
What do the letters stamped on jewelry mean?
Letter markings on jewelry can provide jewelers and jewelry historians with information about who made the jewelry and when. These hallmarks also give protection to the consumer as an assurance of authenticity.
The most common and easily identifiable hallmark you can find in jewelry is its purity mark, where you can determine the total amount of gold or silver used to produce the jewelry.
In the late Middle Ages, you will find marks on precious metals like gold and silver with a unique stamp to indicate the jewelry maker. During that period, gold and silver were used as the counter deposit for money and protection against dishonest people selling counterfeit gold or silver jewelry.
European rulers started issuing regulations requiring that gold and silver pieces be marked with a stamp unique to their maker.
Eventually, other than indicating the amount of silver or gold in the jewelry, the letter markings became marks for real foreign antique objects.
The hallmark research and the interpretation of these letter markings began in the 1800s. To interpret these hallmarks, you may need someone who has proper training in jewelry history and a keen eye.
Four main types of hallmarks can help you trace the roots of your jewelry pieces. These jewelry markings should also agree with the style and the manufacturing technique employed in making the jewelry.
Purity Marks
The purity mark is the first thing you should look for in your gold and silver jewelry. The purity mark indicates the percentage of gold or silver used to create your jewelry piece.
Purity marks on gold jewelry usually have a two-digit number followed by the letter "k" or a three-digit number. The "k" refers to karats which mean the karat weight of the gold.
Pure gold is 24k, but it is more often than not that you would encounter markings on the gold jewelry 18k or 750, meaning it contains 75% gold or 14k or 585 mark, which indicates 58.5% of the metal jewelry is gold.
You might find other purity marks for gold are HE, GE, or GF. The jewelry pieces may look gold, but they are mostly made of different materials such as copper and only has as a hint of gold.
Purity marks for silver also indicate metal content. Sterling silver jewelry can have "925", "STG," "STER," or "STERLING" marks on them. It only means that your jewelry is 92.5% silver.
Jewelry marked with Vermeil is sterling silver with a gold plating. Some jewelry pieces have German Silver or Nickel Silver marked on them. It would be good to note that these pieces contain copper, nickel, and zinc, not silver.
Precious metals like platinum and palladium are also marked to indicate the metal content. Platinum jewelry marked "Plat" has at least 95% platinum, while a jewelry piece with a "Pall" marking signifies 95% palladium content.
Maker's Marks
Other than the metal content mark, you will also find other effects on your jewelry. Some jewelry pieces have the maker's mark printed near the purity mark. The maker's mark identifies the company that made or sold the jewelry piece.
Maker's mark may be in the form of trademarks, company names, logos, or designer signatures that can define the manufacturer's name. You will encounter thousands of jewelry companies with their unique maker's marks.
Iconic jewelry makers Tiffany and Co. and Cartier are easy to identify. Cartier jewelry has the Cartier logo engraved on the jewelry piece at all times, and a unique serial number comes with it.
For vintage and antique jewelry, you can search maker's marks databases online to help you identify when, where, and who made your jewelry.
Date Letters
In 1478, gold and silver artifacts were required to be tested for the purity of the metals in Great Britain. The marking was performed at Goldsmith's Hall in London, thus the origin of the word "hallmark," which attributes to markings of vintage or antique jewelry.
Every year, the head assayer or the one who marks the jewelry is changed to prevent fraud. The hallmark used is a letter from the alphabet and is changed every year. The cycle of using the letters is repeated every 25 years.
The hallmark stamped on the jewelry initially indicates the assayer has evolved into the "date letter," which signifies the date the jewelry piece was tested and marked.
While the date letter was required in England for a time, it was not necessary to stamp date letters on jewelry in the US.
Town Marks
Some countries that required hallmarking, like Great Britain, France, and other European countries, opened assay offices; thus, town marks were introduced.
The town marks usually take the form of the city's emblem or coat-of-arms or any distinguishable image. The town mark for Birmingham is an anchor, denoting the place of marking, which was the Crown and Anchor Tavern. Edinburgh uses a three-tower castle while London uses a Leopard's head.
Engravings and Monograms
Some jewelry marks are stamped at the time that the piece was made. Other jewelry pieces are engraved or monogrammed after purchase.
The monograms of engravings you can find on antique or vintage jewelry can give an idea about its former owners. Usually, the engravings are found on the underside of rings. They are traditionally initials, names, dates, or combinations of these markings. You can find them in many pieces of wire jewelry today.
To know more about specific markings that you might find in your gold jewelry and other precious metals, you may also check them out in this guide.
What are the symbols of gold jewelry?
While examining your gold jewelry, you may see various markings on the back. These markings are essential stamps or hallmarks that may show how much your jewelry is worth. It may give you an idea of its maker and when the jewelry piece was made.
Vintage and antique jewelry has these unique markings or hallmarks on the back of the pieces. There are usually four components of a hallmark:
The maker's mark
The standard mark
The assay office mark
The date letter for the year
The maker's mark has the initials of the maker. The initials are written within a shield approved and registered at the assay office.
The standard mark is stamped to indicate the precious metal's fineness or purity. Standard effects are either numerical or traditional.
Standard marks for gold are written as 585 for 14k, 750 for 18k, and 999 for 24k. Sterling silver is marked as 925, and Britannia silver is 958.
Precious metals like gold, silver, platinum, and palladium also have traditional marks to designate the quality of the metal. Below are standard marks you will see on vintage and antique jewelry.
Crown signifies gold
Lion passant represents silver marked in England
Lion rampant symbolizes silver marked in Scotland
Britannia silver
The helmeted head of Pallas Athena indicates palladium
Orb indicates platinum
The assay office mark shows which of the Goldsmiths' Halls tested and marked the jewelry article:
London uses a leopard's head
Birmingham uses an anchor
Dublin uses the figure of Hibernia
Edinburgh uses a three-tower castle
Sheffield uses the York rose
The date letter indicates when the jewelry item was tested and marked. Before 1975, the date letter varied for every assay office. Then, it became uniform for every city. After 1999, the use of the date letter became optional.
Other components of the hallmarks may be missing, but you may also find other markings on your jewelry. You may also remember special occasions or major events by stamping commemorative hallmarks on jewelry. Some famous examples are the Queen of England's coronation in 1953 and the Golden Jubilee in 2002.
Also check: 
What does 925 B mean on jewelry?
Jewelry with 925 stamped on it is a silver alloy. Silver is mixed with other metals to create a more durable metal. The 925 mark on jewelry stands for 92.5% silver and 7.5% other metals like copper or nickel. The letter B attached may represent a date code, a maker's mark, or it may mean it is made in Mexico.
Authentic sterling silver has the 925 mark printed on the clasp or a hidden part of the jewelry. Hallmarks are essential because they tell you about your jewelry's type of metal. The 925 hallmark on silver jewelry specifies that you own authentic sterling silver jewelry.
Sometimes, you can also see 925 marks on gold jewelry. It means that your piece of jewelry is not made of solid gold but silver plated in gold.
The hallmark identifies the purity of the underlying metal and not the plating. This type of jewelry is called gold vermeil and is mostly used for lovely costume jewelry.
The 925 mark on your gold jewelry is not used as a gauge for gold purity. It is not related to any common karat numbers denoting a gold piece's purity. So, when people mention that 925 printed on gold means it is 92.5% gold, there is no truth in it.
Gold is classified using karats. The highest number of karats in the gold purity classification is 24K. Your gold piece is pure gold and has no alloy mixed into it.
Most gold jewelry made is not pure because pure gold is very soft and delicate. Gold purity usually ranges from 10K to 24K. The most common gold jewelry made has 22 karats.
To compute the amount of gold in your piece of gold jewelry, look for the karat stamp, divide the number by 24, multiply by 100, and get the purity of your jewelry in percentage.
Your piece of jewelry must be stamped, whether it is silver or gold. It guarantees that the jewelry you purchased is authentic or not.