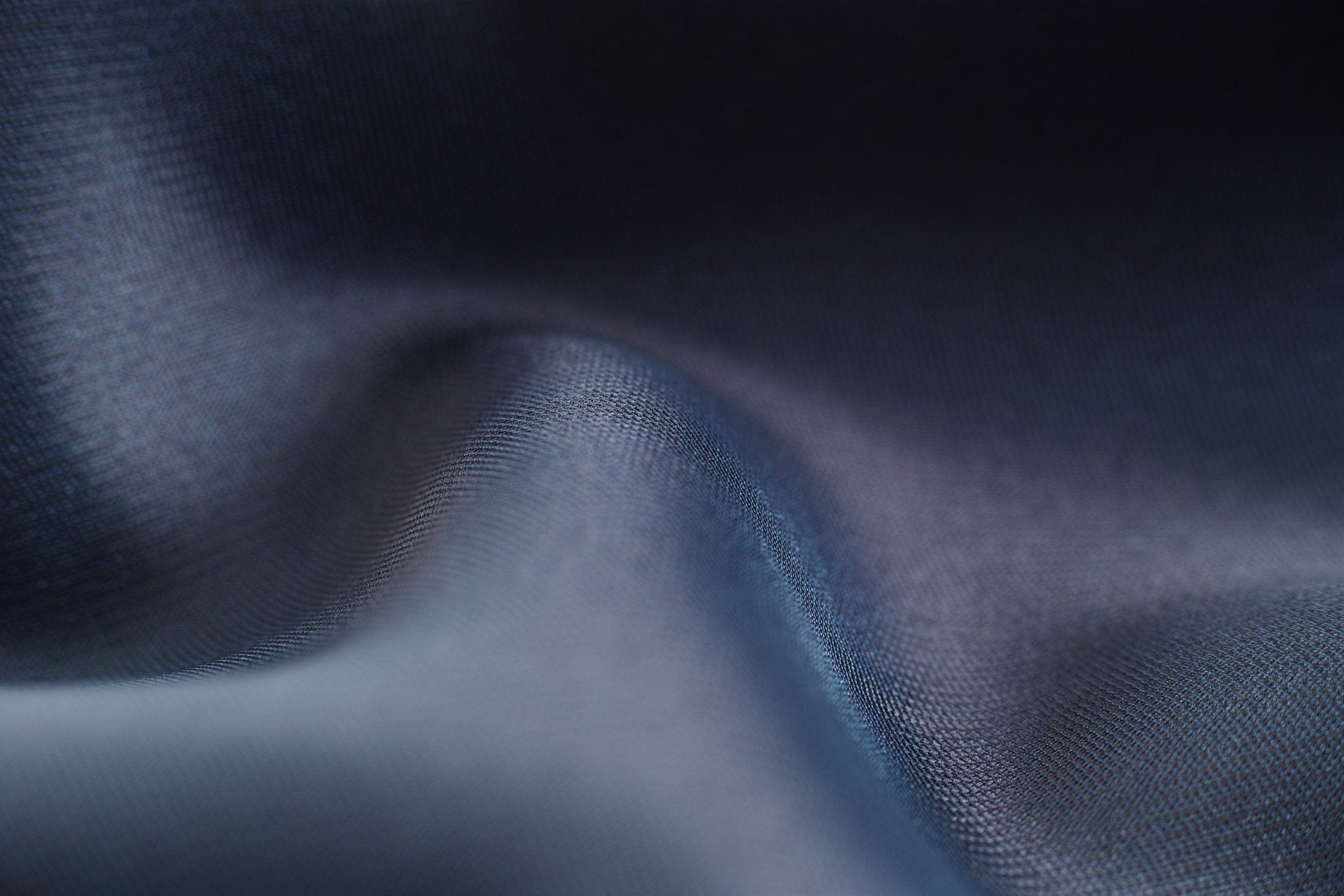 Many crafters believe that quilter's weight cotton is the best quilting fabric. Quilter's weight cotton is high quality 100% cotton fabric that is perfectly suited for quilting. Although it may have shrinkage, it usually shrinks less than cheaper cotton fabrics.
Higher quality cotton fabrics also bleed less. But you should test all materials first for its colorfastness.
What is quilting fabric?
Crafters quilt fabric to create more than two layers together. You can generally use it to make more padding on materials for bed covers, beddings, among others.
If you are looking for the perfect quilting fabric, here is a simple guide to the different types of materials you can use for quilting:
Voile

Voile is a soft, silky, lightweight cotton that is semitransparent. You can use this type of fabric for blouses, dresses, scarves, and skirts. It provides a soft touch in quilting, which is why many people prefer using this for female clothing.

Some prefer using voile without backing it with other fabrics. You can also combine it with quilting weight cotton to give your project a softer, silky finish.

Essex linen

Essex linen is a beautiful blend of 45% cotton and 55% linen. This type of quilting fabric offers the perfect blend that assures you of high quality. Many crafters like the texture that Essex linen provides, which is why it is ideal to feel and look at on quilts.

Home decor weight cotton

Home decor weight cotton is a common fabric in homes. Many people usually use it to quilt pillows, cushions, and create extra soft paddings. But keep in mind that you need light, high-quality batting because home dcor weight cotton is heavy.

You also need to remember that since it is heavy, home decor weight cotton does not drape well and requires more ffort to dry. It is why you chould keep its quality quilting fabric from making wearables.

Since this type of fabric has a sateen finish, it is perfect for quilted bags, pillows, and throw cushions. Home decor weight cotton usually comes in 54", which makes it economical to use for projects that need wider yardages.

Quilter's linen

Linen is not ideal for quilting although many people like its texture. A better option is quilter's linen. This type of fabric is an all-cotton fabric that offers the looks and texture of linen.

Many people like using this type of fabric along with quilting weight cotton since there are less issues from mixing fabric types. It is easy to work with and is a good choice for quilting and sewing.

Quilter's weight cotton

Quilter's weight cotton is the most common quilting fabric in the industry. It consists of high quality pure cotton that is perfectly suited for quilting. Many crafteers believe that it is the best quilting fabric.

It shrinks less than cheaper cotton fabrics and bleeds less too. You can use this type of fabric for both quilting and sewing. But you need to prewash, press, and test for colorfastness before use.

Cotton flannel

Flannel offers a wide range of solids and prints and is a great option for quilting fabric. You can use it in quilts alone or mix it with other types of fabric. Many crafters usually use cotton flannel to make baby quilts because it is cuddly and soft.
How can you tell the quality of quilting fabric?
Great quilting fabric has at least 60 square or 60 threads per inch each on both lengthwise and crosswise grains. The best quilting fabrics have higher thread count that make them feel finer to the touch.
These types of fabrics are smoother and more durable. They also have finer and more detailed designs printed on them.
What is the difference between quilting fabric and regular fabric?
Quilting fabric are perfect for quilts because unlike regular fabric, they tend to be stiffer. They also have stiffer drape compared to other fabrics.
Quality quilting fabrics shrink less, bleed less, and lacks chemicals that you can find in other regular fabrics.
How to make scrap quilts?
Scrap quilts consist of random assorted fabrics sewn together. Follow this simple guide to make your scrap quilt:
Choose your fabrics.
a. You can choose all sorts and types of fabric. Keep in mind that variety is key in creating your scrap quilt.
b. Also remember that your pieces should be big enough to support ¼" seams allowances.
Your first block:
a. Lay your first two pieces next to each other right side up.
b. Put the right sides together and start sewing.
c. Keep a ¼" seam allowance.
d. Open them up after sewing and iron them.
Add to the base.
a. Sew two strips of fabric together and iron them.
Add another piece.
a. You can use triangular pieces if you want to see angles on your quilt.
b. Sew strips beside the triangular pieces to make the impression of a triangle.
c. Iron the whole piece again after sewing.
Add another strip.
a. Add another fabric to the right side of your block.
b. Lay out your pieces to see how they would look like, then sew them together.
c. Iron the pieces as you open them up to keep them flat.
Add a larger piece to square it off.
Add a long strip of fabric to the left side of your block. The piece should be at least the sme length of your block.
a. Sew the long piece as you did the other pieces.
b. Iron it flat before you open it up and cut the excess material from the other pieces.
c. Lay your ruler over your last fabric strip.
d. Cut the excess material while leaving the ¼" seam allowance.
Finish the block.
a. Add more pieces as necessary.
b. Trim the edges to make it as square as possible.
Repeat these steps to create more blocks as many as you want.
Add batting and backing layers after finishing your top layer.
Bind everything.
Can you mix fabric in a quilt?
Yes, you can mix fabrics in a quilt. But there a few things you need to consider before you do so.
Shrinkage

Fabrics that have looser weave tend to shrink more after washing. But fabrics that have tighter weave shrink less. It is why you need to make sure that you use high-quality quilting fabrics.

If you want to mix fabric types in your quilt, you need to prewash and iron it first to reduce the shrinkage. Always check your fabric's washing instructions to prevent any more problems.

Thickness and seam allowance

Using different fabric types for your quilt may mean having different thickness. Some fabrics may be thicker or thinner than the others.it will be best if you do a seam allowance test befor cutting out all the fabric strips and shapes.
Can you mix cotton and polyester in a quilt?
Some quilters mix cotton and polyester in quilts. But you need to know that the polyester will look different from the cotton after washing. The cotton will look a bit wrinkly. But the polyester will look as if you ironed it.
How do you bind a quilt with two different fabrics?
Cut your binding strips.
a. Cut your strips as follows:
i. One-inch strip for the quilt top
ii. Two-inches strip for the quilt back
b. Join your strips until they are long enough for all the four side of your quilt. Doing so should leave you an extra twelve inches for joining at the end.
Sew your strips together.
a. Sew the one- and two-inches strips right sides together using a ¼-inch seam allowance.
Press the seam allowance open.
Make your binding by pressing the strip matching raw edges. Remember to do this step with the wrong sides together.
Sew your pressed binding strips to your quilt top.
a. Use ¼-inch seam allowance and place the narrow strip against your quilt top.
b. Miter the corners as you usually do.
Finish your two-tone binding strips.
a. Bring the binding around to the back and hand sew it down. Take note that the seam of your binding should lay right on the edge.
b. You can press the binding to get a crisp edge before you sew.