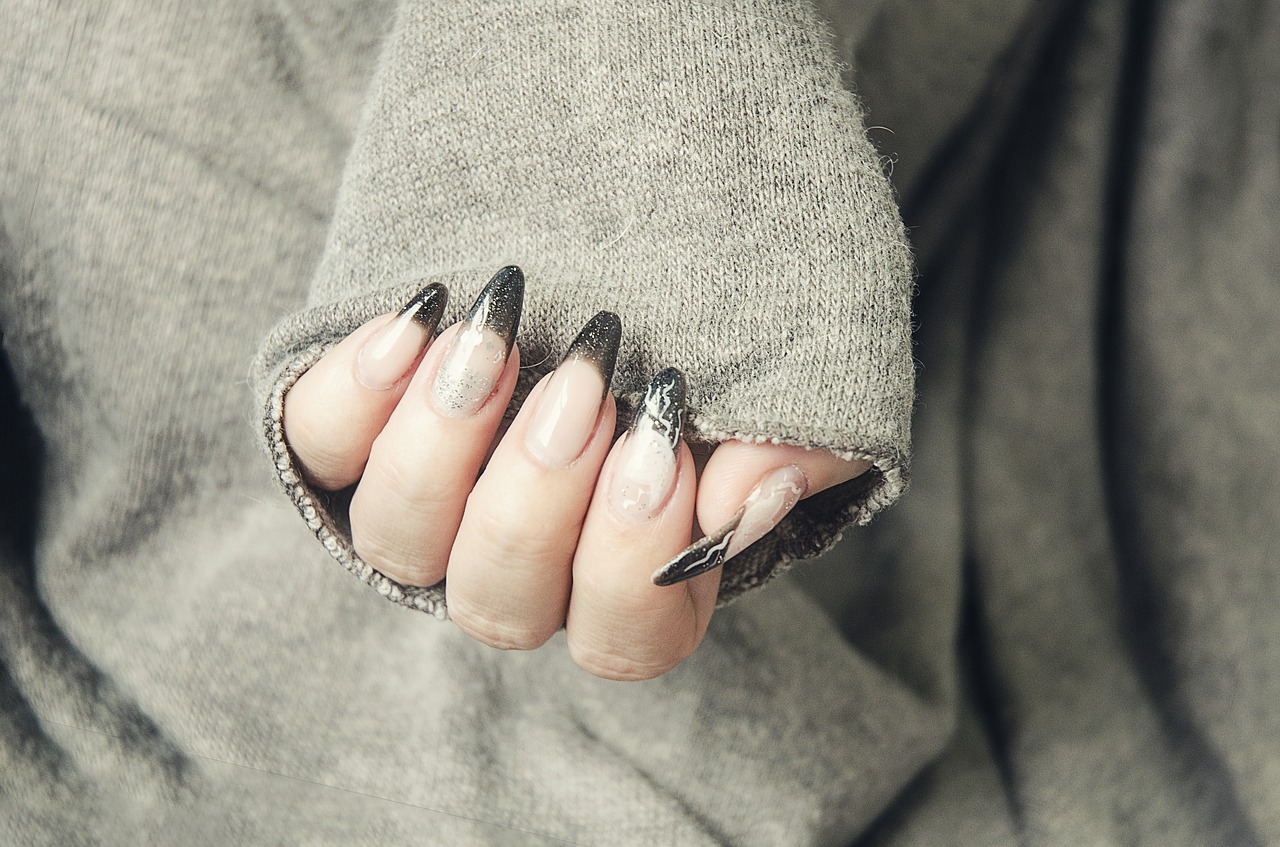 Some people can sew with acrylic nails either by hand or machine. Others also find it manageable to use them to push the needle through their fabric or as guides. But, it is best to keep your nails short to prevent any injury or sewing problems.
If you have not tried sewing with acrylic nails, getting used to them will take some time. So, it may be better to start with shorter ones before getting longer acrylic nails, which are more hazardous when sewing.
Long fingernails are typical in women, which is quite inconvenient in many situations. For example, they are particularly harmful when sewing because you could practically cripple yourself, as your nails would snag fabrics and needles.
As far as indoor hobbies go, sewing is still relatively safe, not to mention highly fulfilling and productive. But, it is only accurate provided that you practice safety precautions regularly.
If you are a beginner, it is understandable that you feel excited about all the possible projects you can make. But it is best to be aware of some safety practices to lessen the chances of encountering any accidents. Continue reading to know more about safe sewing!
Can You Sew with Long Nails?
Long nails make delicate tasks like sewing more difficult, but working with a sewing machine while having long nails is a recipe for disaster. So, trimming them is a brilliant idea if you want to prevent any injury or other forms of inconvenience.
Sewing is a delightful hobby that people of all ages and abilities can enjoy, but knowing how to be safe when using a sewing machine is wise. For example, you should know how to set your device correctly, keep your eyes on your work, and use the right tools.
How to be Safe on a Sewing Machine
Sewing should be a calming activity, but you will be working with potentially hazardous tools like sharp cutters, electric cables, pointed needles, and hot irons. But, it can be a safe activity if you follow a few simple sewing safety tips.
Most safety guidelines are universal and applicable to both hand sewing and machine sewing. So, it makes no difference if you sew by hand or use a home sewing machine, an industrial machine, or any other type of machine.
If you intend to use a sewing machine, you must be aware of operating it securely. Sewing machines may not be the most dangerous, but that does not mean you should disregard safety precautions.
This post will go over some safety precautions you should take every time you sit down to work on your next sewing project. Although these suggestions are best for beginners, experienced sewers can also benefit from a refresher from time to time.
Begin Slowly
Though starting slow is generally sound advice, it is especially relevant when starting with a new sewing machine or serger. While figuring out the equipment, it is better to start with small steps and work your way up.
It is all too easy to get your fingers trapped under the needle or damage the machine or your project if it behaves strangely. So, it is best to start slowly, preferably on a scrap piece of fabric, to ensure that your machine's settings are ideal for the project at hand.
It is also true when working on a different machine than the one you always use. For example, sewing machines operate in various ways, and there can be significant variances between models and brands.
Some sewing machines, like a Singer heavy-duty machine, can sew at breakneck speed, and you may be surprised if you try to go full speed if you are used to a slower model! So, until you are entirely comfortable with your machine, you should always start slowly.
If you use the machine too quickly, you may wind up with a needle in your finger. So, it is best to allow enough time for the device to properly feed the fabric so that you can shift things around.
Clean and Organize Your Working Area
Cleaning and organizing apply to operating any machinery, including sewing machines. Clutter leads to disorder, and disorder leads to the possibility of an accident. So, if you do not need them, it is best to put away unnecessary tools and accessories.
Extra needles, scissors, screwdrivers, and, most crucially, rotary cutters are all acceptable. However, if left out in the open, they all have the potential to inflict injury. Most of the finest beginner sewing machine models include a storage area for a purpose, so take advantage of it.
Furthermore, there should be no cables lying around your workspace. You should keep the power cable for the sewing machine, in particular, out of sight and reach and not on the floor where your feet operate the pedals.
Maintain Focus on Your Work
It is not only possible to catch your hand in the sewing machine, but it is also all too easy to sabotage your effort. So, it is never an excellent idea to take your gaze away while stitching because of the danger and inconveniences it can cause you.
Keep Your Eyes on the Needle
As I mentioned, it is critical to keep your gaze fixed on the needle at all times, especially if you are a beginner. The phone may begin to ring, or the children may yell for your attention. In that scenario, you should stop what you are doing until nothing else attracts your attention.
It could help if you also stayed a safe distance from the moving needle at all times. When the machine feeds the fabric, your fingers may move unexpectedly, so we need some wiggle room. Also, it is best to leave a small space between the needle and your fingers and hands.
Unplug Your Equipment at All Times
Unplugging your machine takes a few seconds more and is a critical safety measure to take before inserting your finger into the needle. Again, it is a simple step to overlook, but you might injure yourself severely if you mistakenly place your foot on the pedal.
Unplug the Machine when Changing the Presser Foot
When you finish sewing, it is best to disconnect it and turn off your machine to prevent any accidents. So, even if you are only going to eat, you should turn off the device.
When changing the presser foot, it is also best to ensure the machine is not on. Otherwise, you risk harming yourself if you strike the pedal by accident. But, note that detaching the cord from the pedal is not adequate on newer machines because they also have an on/off switch.
Unplug the Machine when Cleaning
When cleaning the machine, you must open the bobbin case and place your hand around the needle area. So, you must always turn off the equipment and unplug the power line before doing so to prevent any injury.
Use the Appropriate Tool for the Job
Using the wrong needle for your material may be ineffective and dangerous. So, it is also critical to double-check that your machines' settings are right before proceeding. Otherwise, you risk breaking needles, damaging your equipment, destroying your project, or even injuring yourself.
Once you ensure that you are using the correct type of needle, you must determine if it matches your specific machine model because some sewing machine brands have their own needle set. So, before you buy needles, double-check your instructions too!
Keep Your Nails Short and Your Hair Secured
Long nails make delicate tasks more difficult, but working with a sewing machine while having long nails is a recipe for disaster. As a result, trimming them is a brilliant idea. Also, you can save money by no longer buying nail polish and nail remover.
Speaking of your body parts as potential danger conduits, having your hair entangled in a running sewing machine is a nightmarish scenario. So, it may be best to make sure that you properly tie your hair back.
Properly Store Your Cutting Tools
You will be using many sharp-edged tools like seam rippers and shears, thread nippers, and rotary cutters, but many frequently neglect to keep them in a safe place to ensure safety. So, it is best to store your sharp tools in a sturdy container, closed and pointed down.
It may also be better to buy a set of fabric scissors that comes with a sturdy case to keep all your sharp tools in one place. But, if you already have the tools and a container, you can place a little cushion at the bottom to protect your scissors' cutting edges.
Take Care of Your Machine
A sewing machine, like other devices, requires routine maintenance. So, it is best to go to a professional to help you maintain your machine every two years to avoid the catastrophes that a faulty device can create.
A broken sewing machine or a dull set of scissors is also a recipe for disaster. So, do yourself and your projects a favor and keep your equipment in top working order.
More topics: 
What is the Safest Sewing Machine for Beginners?
If you are a beginner, looking for a machine with an excellent range of functions and safety features is ideal. For example, one of the safest sewing machines for beginners is the Janome Fast Lane, a small but powerful device.
Not surprisingly, many beginners' primary concern when selecting their first sewing machine is its safety features. These factors are essential, especially if you are still trying to figure out how to use one. So, it will help if you find the best and safest device for beginners like yourself.
The use or non-use of a finger guard is a source of contention among beginners and advanced sewists alike because it is one of the best safety measures on a sewing machine. But, only the JANOME Fast Lane features finger protection on the sewing foot.
Janome Fast Lane
Using the Janome Fastlane Fuschia Basic Sewing Machine is a small but powerful machine that can quickly help you accomplish projects for beginners. So, you can expect that its user-friendly functions will allow you to complete their tasks in a short period.
This sewing machine is perfect for both experts and those who are just getting started. But the best part is that it is also suitable for children as young as seven years old!
Some machines can be challenging to set up, but this one is not because you can select the stitch type you want to use. This built-in accessory also allows you to keep needles, thread, and other supplies in the machine for easy access and setup.
Fast Lane also contains a button that allows you to reverse stitches to secure them, and the reverse level button makes it feasible. Switching the stitches keeps them in place at the sewing line's beginning and end.
Buy it here: Janome Fast Lane
Janome Sew Mini 3128 Sewing Machine
One of the safest sewing machines for beginners is the Janome Sew Mini 3128, durable yet beginner-friendly. It is an ideal option even for your young children because it has sliders to lower the speeds and a large selection of stitches.
But, it is unlikely to be a machine you would grow with given the lack of functionality, although it is enough as a computer for travel, lessons, or novices. Additionally, you can also use it as a secondary or backup unit.
Buy it here: Janome Sew Mini 3128 Sewing Machine
Start 1304 Singer
The Singer Start 1304 is yet another user-friendly tiny sewing machine that is ideal for beginners. In addition, it comes with an excellent user-friendly handbook, which will help you learn to thread the needle and bobbin as well as troubleshooting.
It also boasts plenty of stitch speed, a reverse lever, and LED lighting, all of which are essential in determining a machine's safety grade. In addition, there is no guesswork because there are predetermined settings like stitch length and breadth, making it ideal for hobbyists or beginners.
Buy it here: Start 1304 Singer.