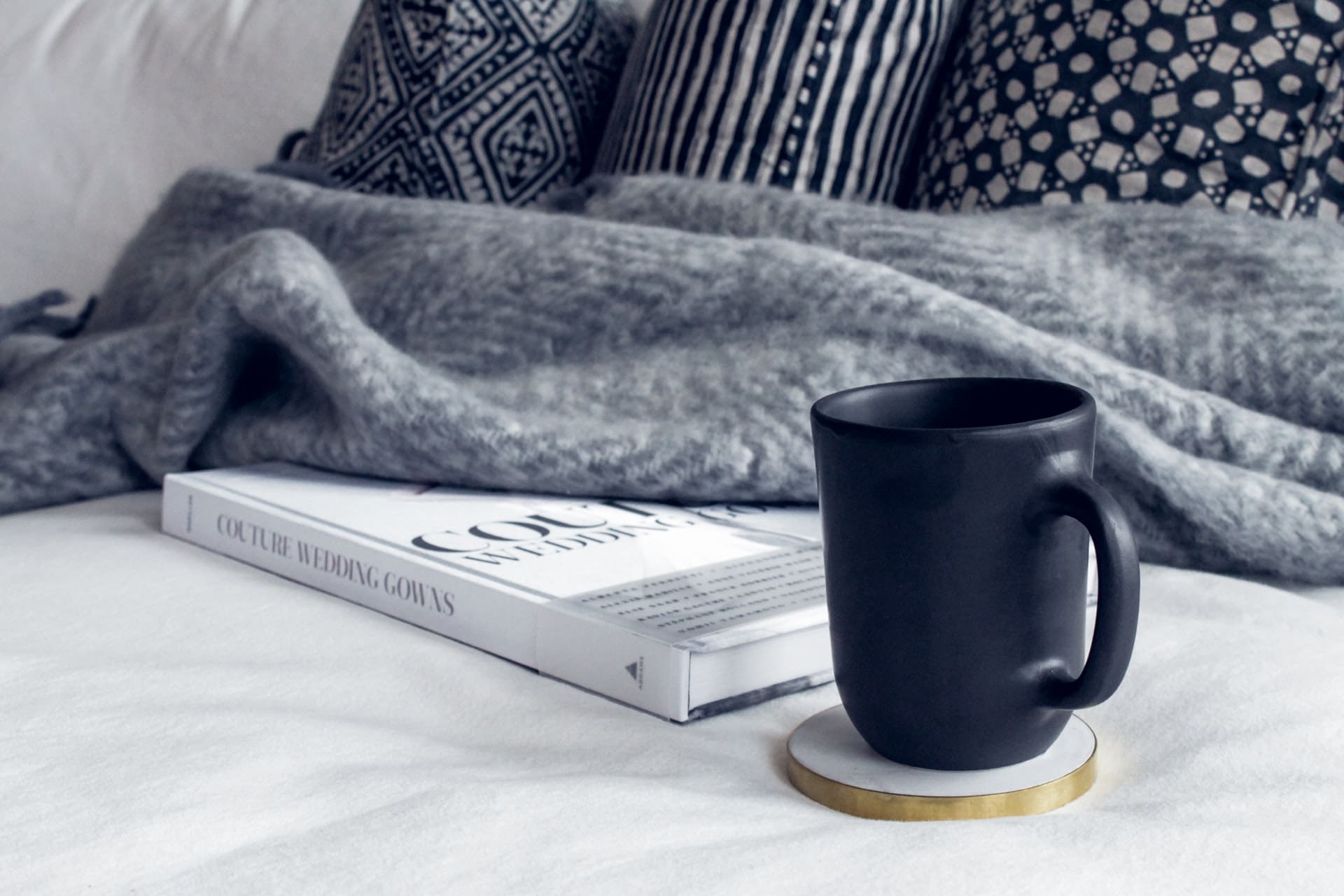 There are many crochet stitches you can use to make a blanket that choosing one can be overwhelming. It is true even for those who are not new to crocheting, especially if you recently picked up the hobby. Choosing which stitch is best for you would depend on your skill level, the style of blanket that you want to make, or the time you are willing to put into the project.
Choosing only one would be tough, so here is a list of the best crochet stitches for a blanket that you can make. Some only use the basic stitches while some use techniques that need advanced crocheting skills. Enjoy!
Shell Stitch
One of the favorite stitches for crocheted blankets is the shell stitch. This stitch is quite easy to make even for a crochet novice. You can work five double crochet stitches into the same stitch to create the shell design. Repeated rows of shell stitches create a textured and dense fabric, which is great for a blanket.
V-stitch
The V-stitch is a known and often used stitch because it makes an easy and beautiful design ideal in almost any crochet project such as shawls or blankets. You can create this stitch by doing double crochet, a chain stitch then another double crochet all in a single chain or space to form the 'V' shape.
Half-double crochet stitch
Basic crochet stitches such as the half-double crochet can also create a simple yet elegant blanket. You can crochet using a single color or play around with a rainbow of colors to make it more exciting.
Granny Stitch
This classic crochet stitch never seems to age. The granny stitch still radiates a certain charm after years of being passed on from generation to generation. You can create the classic granny stitch by making a round foundation chain. Make a group of three double crochet stitches and crochet two chain stitches. Repeat this pattern of stitches around the foundation chain to make a granny square. Crochet enough number of granny squares that you can put together to create the blanket size you want.
Corner to Corner Stitch
The corner to corner stitch or C2C stitch is a great stitch to make a blanket. The fabric you will create can be quite dense and useful material for blankets. Unlike other stitches that use straight chains, you need to work up diagonally in a corner to corner stitch. The C2C stitch makes the crochet process look intimidating. The advantage of this crochet stitch is that there is no need to make a foundation chain at the start of your project. C2C is an excellent design to use for a single-colored blanket and even a multi-colored one. Corner to corner stitch gives a bit of a challenge to crocheting.
Ripple Stitch
The ripple stitch creates a beautiful pattern using basic crochet stitches like single crochet and double crochet. Calculated increasing and decreasing in stitches creates the "ripple" design on the fabric. You can use the ripple stitch to combine various colors on your blanket, although a single color can still make an elegant afghan.
What is the easiest crochet stitch for a blanket?
Crocheting can create elaborate or straightforward pieces but making any project even as simple as a blanket can be equally satisfying. You must know the basic crochet stitches because that will be your core knowledge in creating more complicated pieces.
Half double crochet and double crochet are the easiest crochet stitches that are ideal for making blankets. Repeated rows of half-double crochets and double crochets are the simplest to use for blankets because they create a dense but still light fabric perfect as blankets. The single crochet is discouraged from being used in making a blanket because repeated rows of single crochet can get stiff and heavy.
Crocheting is relatively easy once you know the basic stitches. You can practice these simple stitches in easy projects such as blankets or scarves to eventually move on to more complex pieces. You can make intricate patterns on your afghan or blanket by combining these simple stitches to create pieces with different textures and designs.
What is the easiest way to crochet a blanket?
A blanket is one of the easiest crochet projects you can make. If you know the basic crochet stitches, the chain stitch, and the single crochet, you can create an enjoyable and straightforward blanket.
The length of time you will finish your blanket will depend on the size that you want it to be and the kind of stitches that you are going to use. Using the basic half double crochet or double crochet stitch repeatedly for every row is the easiest way to crochet a blanket.
To make the simplest crochet blanket:
You can base the type of yarn to use for your blanket on the size and thickness of the blanket that you want to make. If you are just new to crochet, it is best to choose a yarn with a smooth texture and something light-colored to see the stitches easily. It is also best to use yarn of medium or worsted weight if you are a crochet newbie. If you are making a small blanket, you might need a minimum of 3 or 4 balls of yarn. Making a bigger blanket may require you to double the number of thread balls to use. Friendly tip: You can add two extra yarn balls to make sure you don't fall short.
Base your hook on the type of yarn you are using and vice versa. Crochet hooks range from B(2.25mm) to S(19mm). You must note that if you use a larger hook, you will be able to make bigger stitches more comfortable to see and make your work faster. But larger hooks also mean more yarn to use for your blanket.
Choose the stitches you will use. (It would be best to use the basic stitches.)
In creating an easy and simple blanket, you can use the two basic stitches, the chain stitch, and the half double crochet or double crochet. These basic stitches are enough to create a simple but fantastic blanket.
Create the foundation stitch.
Start your blanket with the foundation chain. Ensure you have the right number of chain stitches for the length of blanket you plan to make. Your foundation stitch is the basis of the rest of your stitches to create the whole blanket.
Make the next rows using your chosen crochet stitches.
From the last chain stitch of your foundation stitch, insert the hook into the second loop from the needle, then create a half double crochet or a double crochet stitch. Continue making the crochet stitches until the end of the row. Crochet the required number of chain stitches to shift to the second row. Repeat this procedure until you create the number of rows to build the size of blanket that you want. For a basic blanket fabric, you insert the hook through both loops of every single stitch, or you can opt to crochet on only one side of the loops to create a different texture.
What is the prettiest crochet stitch?
When planning to make a blanket, you can choose from a lot of beautiful stitch options. You only must decide what size of blanket you want to make. Here is a list of my favorite gorgeous crochet stitches perfect for a special blanket crafted with your own skilled hands.
1. Cluster Stitch
A cluster stitch looks like an upside-down shell stitch formed by a set of crochet stitches that are worked across an equal number of stitches and joined at the top. You can use the cluster stitch combined with the shell stitch to form a pretty textured crocheted blanket.
2. Waffle Stitch
The waffle stitch is an interesting and textured crochet pattern that is also great for creating beautiful blankets. A series of double crochets and front post double crochets makes the waffle pattern. The combination of stitches creates bumps like those of the waffle.
3. Cable Stitch
You create crocheted cable stitches by skipping a set of stitches; then you cross the front and back post stitches to create the twisted shape similar to a cable. The design may look complicated, but the cable design is undoubtedly an easy and pretty pattern for a blanket.
4. Basketweave Stitch
The basketweave stitch is one of the lovely crochet stitches rich in density. You can create the popping in and out pattern of the basketweave by using a combination of front post and back post stitches, which alternate across the row.
5. Star Stitch
This fun and straightforward stitch are a staple among blanket crocheters. You only need to know the chain stitch, half double crochet, and the single crochet to create a beautiful blanket with the star stitch.
6. Bobble Stitch
The bobble stitch is a fun and funky stitch you can use to create designs or spell words on your crocheted blanket. You create the "bobbles" by pulling up a series of loops through all at once. Although this stitch can be a bit of a yarn eater, the gorgeous finished product is worth it.
What is the easiest thing to crochet for beginners?
As a newbie, there are many easy projects that you can take on. Create projects which use only the basic crochet stitches. By crocheting easy things first, you get a lot more practice with the basic stitches and gain more confidence in tackling more complicated designs. Below are some small crochet projects you can try your hands on to get you more excited with the more intricate ones.
1. Coasters
The easiest and probably the quickest crochet project to finish is a coaster. You can use a combination of the round chain and a combination of the basic stitches such as the slip stitch, single, double crochet stitches to create basic designs. Coasters are small and easy to complete in a short period.
2. Dishcloth
A dishcloth is a modest household item which does not necessarily require an intricate design. It comes in simple square or rectangular shapes. The patterns you can use can also be straightforward and can serve as practice material for your basic crochet stitches.
3. Beanie
A beanie is also one of the favorite crochet projects of newbies. A simple beanie can use the single crochet stitch all over and still end up with an excellent result. To make a beanie look less plain, you may add a pop of color or create a textured feel by working through the back loop and not both loops of the rows of stitches.
4. Cowl
A cowl is one of the most common crochet projects you can find. Using basic stitches, you can create a simple hooded garment from scratch, also from a hook and some yarn. You can make your crocheted cowl unique by using unusual combinations of yarn to create a unique shade or color.
5. Shawl
A shawl is also an easy crochet project to make since it only comes in a regular shape. You can repeatedly use the basic crochet stitches per row and follow the average size of shawls 30 to 45 inches wide and 70 to 85 inches long. Making shawls and scarves are simple exercises for more advanced projects in the future.
6. Blanket
Crocheting a blanket is one of the most comfortable and most satisfying craftworks to do. Knowing only the basic crochet stitches is enough for a beginner to create delightful handiwork. Crocheted blankets can be your lovely birthday or baby shower gifts.
How many balls of yarn do you need to crochet a blanket?
The number of yarn balls needed to make a blanket depends on the size of the blanket you are making. An infant receiving blanket may require 3 to 4 balls of yarn to make. If you are planning on making a bigger one, you can try to double the number needed for the small blanket or add 1 or 2 balls of yarn just to be sure you do not come short with the blanket you are making.
Here is a guide for the standard sizes of blankets you can make:
Infant receiving blanket: 36×36 inches (90×90 cm)
Lap blanket: 36×48 inches (90×120 cm)
Child's blanket: 36×42 inches (90×105 cm)
Teenager's blanket: 48×60 inches (120×150 cm)
Adult's blanket: 50×70 inches (125×175 cm)