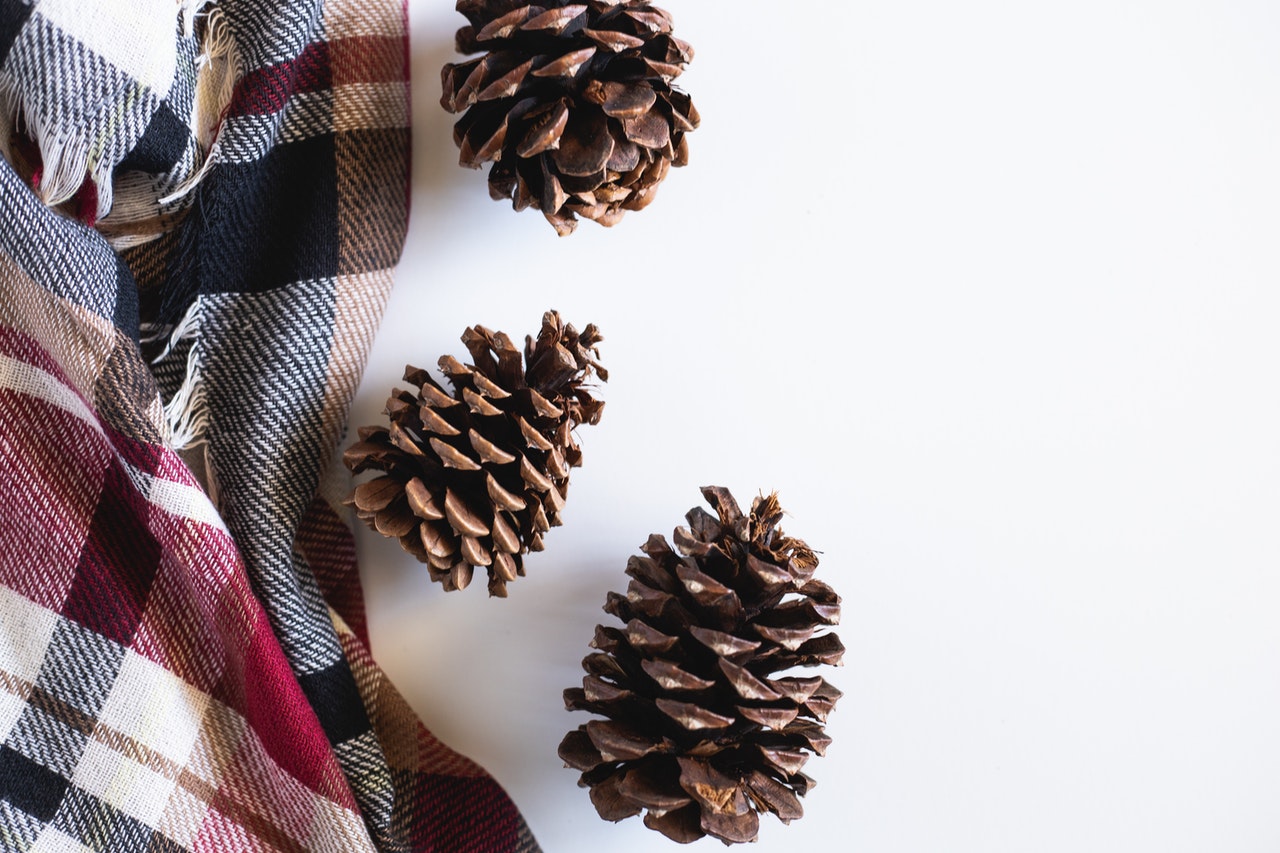 Flannel has a looser weave and requires a larger seam allowance than cotton. So, if you want to mix them, it would be best to sew the flannel all together with wider seams or combine it with cotton squares while still using more prominent seams.
It is also crucial to remember that cotton and flannel shrink at opposite rates, so pre-shrinking a layer of different fabrics may not be an excellent idea. Instead, you should pre-shrink your cotton and flannel separately by washing and drying them before sewing.
Using two different fabrics for sewing is one of the most fundamental things for your projects. Doing so may seem challenging at first, but if you understand the intricacies of sewing and fabric materials, stitching two pieces of cloth together is not as challenging as you may think.
On the other hand, creating an aesthetic grouping requires careful planning to achieve the best results. So, it is best to select fabrics that complement each other visually and structurally. Additionally, you must evaluate the optimal location for various materials in the same garment.
Sewing Two Pieces of Fabric Together
The method for attaching fabrics is pretty straightforward because all it needs is a straight stitch, either by hand or machine sewing. But, before you can use this straight stitch on the seams of your two fabrics, you must first do a few things.
Yes, it is a simple technique, but you must adhere to a few guidelines to ensure that your fabric attachment is flawless and the two linked pieces remain together longer.
How to Machine Sew Two Pieces of Fabric
If you want to machine-sew your cotton and flannel, you must first arrange the textiles in a row. Next, use fabric pins to connect them. Then, check the fabric for alignment a second time.
Note that it is best to sew the edges and curves properly. Additionally, remember to adjust the fabrics and realign them before stitching.
After doing so, you must thread your sewing machine and select the length and style of your stitches. You will also need to configure your machine's speed based on your sewing experience and the sort of fabric you are using.
Begin sewing by locking the stitch at the beginning, keeping your needle at least 1/4 inch away from the seam. Then, seal it again when you get to the end of the stitch.
If there is any excess fabric, clip them. Also, you can lessen the bulk by trimming the fabric allowances, but be careful not to get too close to the stitching while doing this. Then, finally, iron the seams to one side or open, depending on your desire.
With a sewing machine, all you have to do is appropriately orient the two fabrics at all times. Additionally, it is best to learn how to regulate the machine's movement, starting with a slow pace so you can easily control how your cloth moves.
How to Hand Sew Two Fabrics Together
Arrange your fabrics in the order you want to sew them and pin them together with fabric pins. Next, recheck the fabric alignment and ensure that there are no creases.
Note that you can use a sewing thread to thread your needle. But, for more strength, it may be best to double it to ensure that your project lasts longer. Additionally, making the knot large enough to prevent it from passing through any textiles is an excellent idea.
Begin sewing with a stitch that you are familiar with and has enough strength to hold the fabrics together. But, you can also choose a simple straight stitch if you are a beginner.
Remember to leave enough space for seam allowance, avoiding sewing at the very edge of either fabric. Next, remove the fabric pins one by one while you sew to provide adequate sewing space.
After doing so, you must tie a knot to secure the last stitch once you finish covering all the material. Then, trim the seams and clip the excess thread beyond the knot.
In the case of the thread, avoid cutting too close to the knot. Next, trim the seams without getting too close to the stitches. Finally, based on the fabric's thickness, you will iron the seams to the side or open, as in one seam to each side.
Sewing two fabrics together using a sewing machine is faster and easier than doing it by hand. Additionally, a device also produces stronger stitches. As a result, stitching by machine may be a better option.
Your linked fabrics will appear neat and withstand wear and tear if you use a machine. However, you must first learn to use one and its intricacies like thread tension, stitch types, and machine speed to sew utilizing a device.
Tips for Sewing Two Fabrics Together
Before you start sewing two fabrics together, you should consider a few things. Factors such as machine settings, pinning, ironing, and fabric type all have a role in how successfully you connect textiles. Here are some key points to consider:
You may not be able to choose the fabrics every time, so you will have to do with them while paying attention to other details. The type of fabric you use usually determines the ease of sewing. So, if you join only two different materials, things become more challenging. The fabric's thickness and textures determine how neat your finished product will be.
Try a little fabric patch first if you are unsure about the sewing outcome. And, if the stitches appear to be okay, you may be able to continue. But, if not, you may need to reassess your fabrics.
Before stitching, it is critical to properly pin the fabrics in position to keep them together and limit the possibility of stitching mistakes. You can place your pins parallel or perpendicular to the fabric. But, in any case, the most important thing is to carefully and adequately space out the two materials so they do not bunch under the sewing foot.
If your fabrics are too thin, holes may appear in your project. In this case, it is best to insert the pins in an area that will not be too obvious after stitching.
But, if you accidentally sew on the pins, you will harm both your cloth and your machine. So, as you get closer to the part, you must remove the pins one at a time.
Iron the Wrinkles and Folds
Wrinkles will spoil your project by resulting in uneven seams. So, if you want the best results for your project, you must ensure that there are no wrinkles or folds in the two fabrics you are stitching together.
Examine your pinned fabrics for wrinkles and unintentional folds. Using your hands, smooth out any fine wrinkles. Next, you should also consider ironing the fabrics before pinning them together. Lastly, you should align the material's right and wrong sides.
Use the Proper Machine Settings
When sewing two fabrics together, the stitch length, machine speed, and other parameters such as thread tension all play a role. The precise settings required to stitch your cloth depend on the fabric, thread, and sewing machine.
Doing sample runs on additional fabric is the best method to identify the ideal settings. However, if your material is not the same as your test cloth, your test results will not apply to your actual fabrics. So, you must adjust your stitch size, machine speed, and other settings based on the material you will use for the project.
Ironing your seams is the final step in joining two textiles. When you finish sewing, you must press the seam open to give your attached fabric a clean look. But, avoid doing it too hard, or the seam edges will show at the front.
Is Flannel and Cotton Flannel the Same
Cotton and flannel are two different materials that have their distinctions. For example, cotton is a fiber from the cotton plant. But flannel is a fabric consisting of cotton, wool, or synthetic fiber. So, simply put, cotton is a fiber while flannel is a fabric.
What is Cotton?
Cotton thread or yarn comes from the cotton plant, which many people usually use to create soft, breathable fabrics. You can use it to make various items like bedsheets, pillowcases, towels, robes, t-shirts, dresses, shirts, socks, underwear, diapers, and so on.
You can also use cotton to make fabrics like denim, terry cloth, corduroy, seersucker, and so on. Additionally, you can mix it with other materials. For example, you can combine cotton with linen to maximize the benefits of both materials, like wrinkle resistance and lightweight.
What is Flannel?
Flannel is a soft woven fabric composed of wool, cotton, or synthetic fiber. You will usually see this fabric used in bedsheets, blankets, sleepwear, and tartan clothes.
Many flannel fabrics have plaids, and many people believe that flannel only comes in plaid patterns. However, flannel can come in various colors and designs.
Clothing composed of flannel fabric keeps the wearer warm in chilly weather. As a result, people usually wear this material during the winter, often as pajamas.
Cotton vs. Flannel Wrinkling and Shrinkage
As I mentioned, cotton and flannel shrink and wrinkle differently. For example, cotton wrinkles and shrinks a lot. But, flannel does not wrinkle and shrink as much as cotton.
How Do You Sew with Flannel Fabric
Flannel fabric is soft, warm, and incredibly durable. But, it can be surprisingly challenging to sew, especially if you are a beginner. So, first, you must pre-wash and dry your flannel. Also, it would be best if you serged the raw edges to prevent excessive fraying.
When you first sew flannel, you will notice that most for most of your time, you will be prepping the material. First, you need to consider how much fabric you need since it shrinks and may fray a lot. Next, you must softly starch the wrong side of your flannel to keep it from warping.
It is also best to make sure you are cutting on grain, just like any other fabric. However, because the flannel is frequently available in plaid, you may find this particularly difficult. So, following the lines on a woven plaid will generally get you right on grain. On the other hand, if you have your plaid "printed" on flannel, the lines will probably not be precisely on grain.
Related: