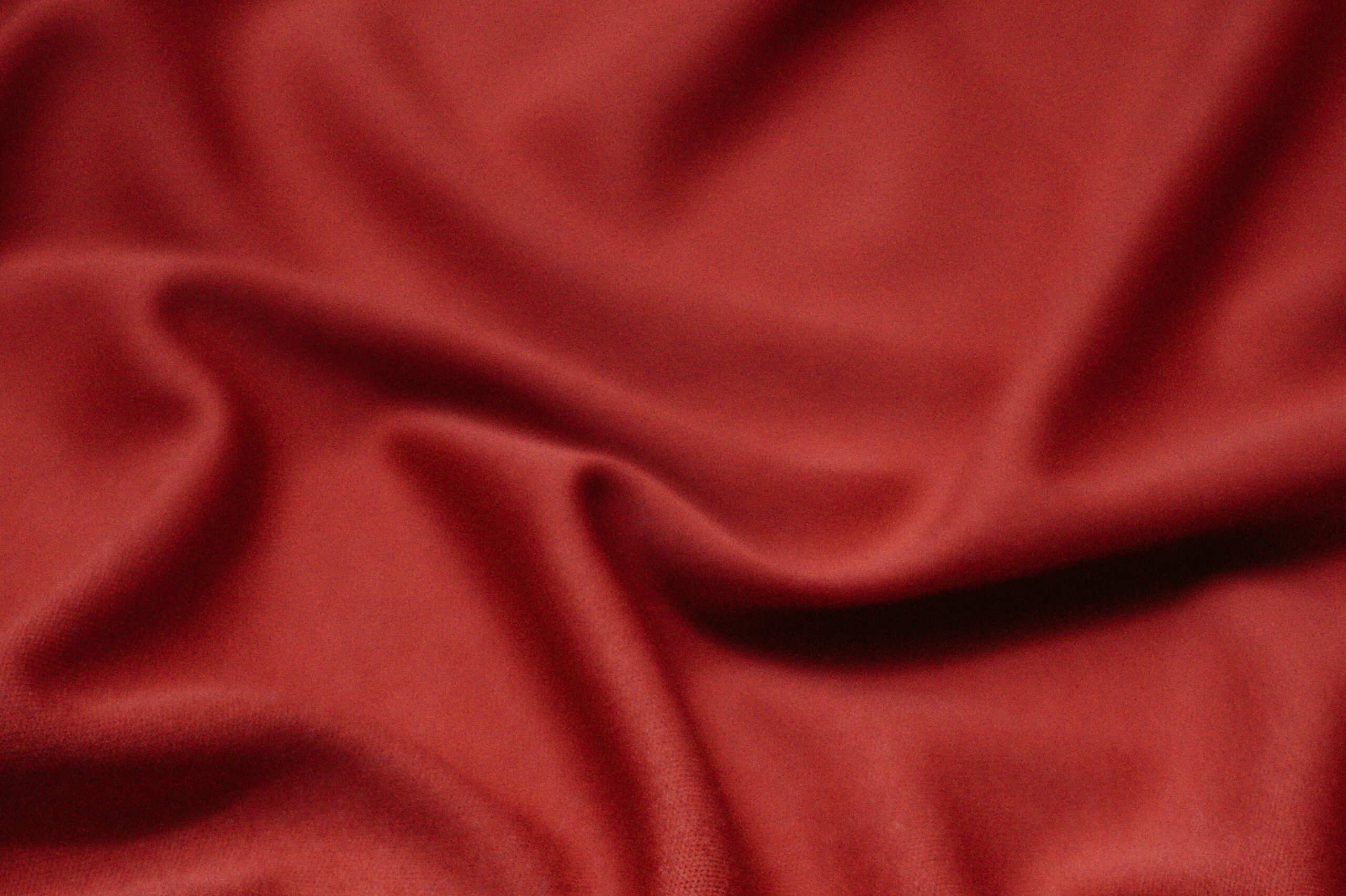 Broadcloth can be quilted alongside a wide range of fabrics that you can quilt. It would be good to know the different types of fabrics you can use for quilting so you can choose from a wide range of fabrics.
Cotton is the most common fabric used for quilting. But quilter's cotton can be expensive and can limit your choices in fabric designs.
Knowing that there are other fabric types that you can quilt, such as broadcloth, you can have a broader range of selections to apply your quilting skills.
What is broadcloth?
Broadcloth is a light to medium-weight fabric woven from cotton, wool, silk, or cotton blends. It is mostly used to make shirts, blouses, and skirts because of its smooth and characteristic luster.
Broadcloth was made in Medieval England originally using wool, but at present, the most common types you can find are made with cotton or cotton blends. It was only introduced in the US in the early 1920s.
Cotton polyester broadcloth is a blend of 35% cotton and 65% polyester fibers. The fabric is made by weaving two finely twisted yarns in a plain-weave style, creating a smooth and durable fabric with a crisp texture. Cotton polyester broadcloth offers the best of both fiber materials.
Synthetic fibers are not usually used to make broadcloth because they do not produce the desired result. Broadcloth made from natural fibers makes the best broadcloth fabrics. These types are mostly used for shirts, suits, and dresses due to their fine quality and lustrous appearance.
To get to know more about this fabric type, here are some nuggets of information you might want to know to consider using broadcloth for your quilting.
Cotton broadcloth is soft; that is why it is mostly used to make shirts and dresses. It is also soft to the skin and durable that it is suitable for quilting blankets.
Broadcloth is a wide fabric, so you get more fabric per yard than normal quilting fabrics at a more affordable price.
Broadcloth comes in solid colors only, so you don't need to worry about matching patterns.
Broadcloth can be lightweight with an opaque-weave design and is thick enough not to be a see-through fabric, making it still a suitable material for quilting. The lightweight version of the broadcloth is breathable, which also makes it ideal for sewing garments and beddings.
For quilting blankets, your choice of broadcloth depends on how you are going to use your blanket. If you need more insulation, it might be best to use the denser broadcloth type to make your quilts.You might be able to save on fabric if you substitute broadcloth on certain quilt projects, as this fabric is less expensive than most quilting fabrics.
Cotton broadcloth can shrink. It has the properties of cotton, so it has the tendency to shrink. A poly-cotton blend broadcloth is also possible to shrink, especially when heated.
Fabrics like broadcloth cotton used for quilting should be pre-washed, dried, and ironed to make sure that your finished quilt will have bunching and puckering.
Expect broadcloth cotton to wrinkle just like any cotton fabric. After being washed and dried, you would need to iron your fabric to get the right measurements for your quilting blocks.
When washing cotton broadcloth, it would be best to use cold water on a gentle cycle setting to prevent shrinkage or wrinkles.
Most natural fabrics usually fray. So, it is natural that cotton broadcloth will fray. Even the poly-cotton blend will fray when cut. It would be better to use pinking shears to cut your quilt blocks to prevent the edges from fraying. You can also apply zigzag stitches on your hems to spare the fabric from more fraying.
One advantage of using broadcloth for quilting is that it does not have a wrong or right side. It will make your quilting easier and more enjoyable because you will not have to check the sides when joining your quilt blocks. There is less risk of making mistakes when putting your quilt together.
How do you use broadcloth to make a quilt?
Broadcloth has a different thickness and texture from the regular cotton used for quilts. So, before incorporating it into your quilts, make sure you follow these tips to achieve the quilt that you picture on your mind.
Pre-wash your fabric

Before measuring and cutting the fabric you will use for quilting, it would be best to pre-wash it to get the right sizing. Broadcloth can be made from cotton or cotton blends, so it tends to shrink.

Washing your quilting fabric before sewing will also prevent bleeding, or at the least, you will find out if your fabric bleeds or not.

Press with an iron

Your flat iron is an important tool when making a quilt. Your iron is a piece of trusty equipment in many stages of your quilting process. Ironing is vital in matching the corners of your quilt blocks before you sew them together.

You also use your iron to press your seams to the side or down the middle. Ironing your fabric during different parts of your quilting prevents your fabric from bunching up and making creases on your final quilt product.

Adjust the Tension

When sewing your quilting fabric, the thread tension on your machine plays a big part in making balanced stitches on your quilt.

Some broadcloth types can be thicker than the quilting cotton fabrics and may be harder to stitch with the machine needle.
If you do not encounter a problem with the default thread tension, usually 4 or 5, your machine can handle the thick broadcloth fabric with no tension adjustment.

But if your stitches are uneven during sewing, you can always adjust your thread tension by turning the tension dial clockwise to tighten or counterclockwise to loosen the tension.

Measure seam allowance

The standard seam allowance for piecing quilt blocks is ¼ inch. You can use a ¼ inch piecing foot with markings to show where the seam should be. You can use a scant ¼ inch seam allowance to allow a little ease for your fabric after your seam allowances are ironed out.

Trim along the way
When quilting, try to trim your quilt blocks to size before you match them up. It would be best to trim each piece of fabric once sewn to make your quilting easier as your fabric could warp as you go along; your quilting and measurements may change.
Related: 
What is broadcloth used for?
Broadcloth is commonly used to make clothing like shirts and dresses but can also be sewn into many other things.
Below are samples of sewn items that use broadcloth:
Casual Clothing
Broadcloth is an excellent material to sew casual wear like light skirts and loose shirts. It creates a good drape around the body, so it is most preferred for casual clothing.
Dress Shirt
The texture of the broadcloth makes it perfect for dress shirts. It makes a great dress shirt fabric because of its simple weave pattern giving it a professional look.
Craft Projects
The type of broadcloth used for craft projects is one made from wool. The thickness of this broadcloth material is perfect for craftwork, upholstery, and car covers.
Quilting
Broadcloth is also used for quilting because it is a bit cheaper than quilter's cotton. The type made from cotton is thinner than quilter's cotton and can be used for quilting but expect it to wear out more easily. The wool-type broadcloth can be quilted but can be thicker than the regular cotton quilting fabrics and can be harder to sew into a patchwork.
Lining
The best broadcloth type to use as lining for clothing, purses, and bags is the cotton type. It is a lightweight yet durable fabric that can bear daily wear and tear. You can choose from a wide range of solid colors of broadcloth cotton that you can use as a lining.
Curtains
You can make curtains from cotton broadcloth to provide a nice accent to your room and make it look more appealing. Broadcloth has a huge variety of colors that you can choose from to match the color scheme of your area. It is also thick enough to provide the right amount of shade from the sun.
Is broadcloth the same as quilters cotton?
The difference between quilters cotton and broadcloth is that cotton fabric is made by weaving cotton fibers, while broadcloth is made from woven cotton and may be blended with wool, silk, rayon, or polyester.
When choosing fabric for quilting, the most important thing to consider is its durability. But you have to consider other factors than it can be used every day and washed repeatedly. You also have to look at the texture and the design of the fabric.
To check for the durability of your fabric, know its thread count. The higher the thread count of the fabric, the more durable it is.
You can easily check the thread count of fabric by holding a piece of folded fabric against the light. If light shines through, your fabric has a low thread count and is not suitable to use on quilts that will be used frequently. You can also use it on quilts that can be hung as wall decors.
Cotton broadcloth is a good material to use for quilt blankets as it is a thick material that can help retain heat in the body, especially if you live in the colder parts of the globe.
Some quilters also prefer quilting with broadcloth because of its competitive price compared to regular quilting cotton fabrics.
Quilters who use broadcloth also appreciate that this fabric type has a wide range of solid colors to choose from to match your printed quilt blocks or want to quilt with plain-colored ones.
What fabric is similar to broadcloth?
Chambray is a fabric that looks similar to broadcloth.
It is also made as a plain weave fabric, meaning it has a similar construction to broadcloth. Chambray is also lightweight and durable, like broadcloth.
The difference is that Chambray is commonly made using heavier yarns to give a more relaxed or workwear appeal. Chambray is woven with one colored yarn as the warp and white yarn as the weft.
Both fabrics are typically sewn into spring or summer clothing like shirts or dresses but can also be made into décor projects, quilts, table covers, and many more.