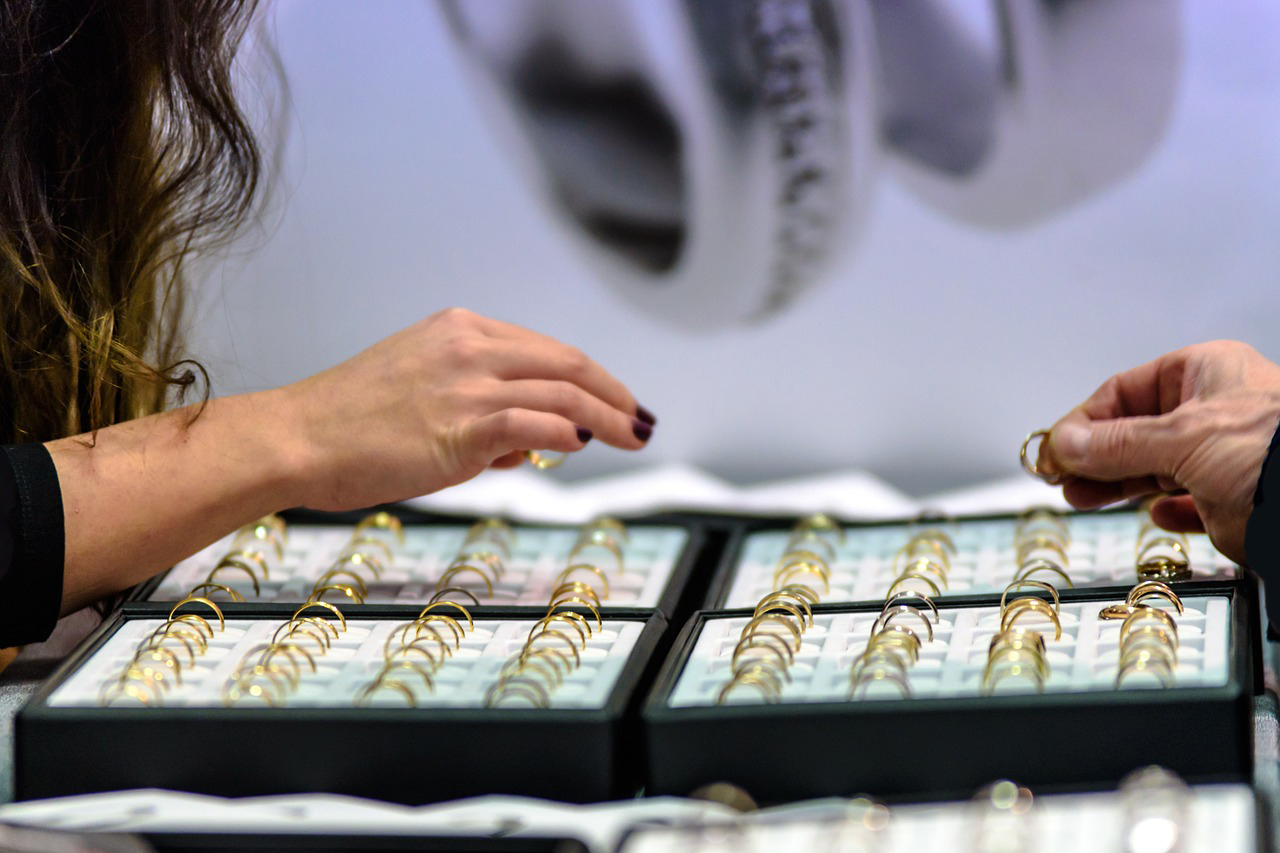 With so many options, selecting the best rotary tools can be complicated and overwhelming, especially if you are new to the brand. But, because of its variety of accessories and attachments available, many believe that the Dremel 3000 is one of the best Dremel tools to use for jewelry making.
Jewelry making is excellent for hobbyists who do it for fun and those who make it for a living. But you need to consider the tools you use if you want the best results. So, I will share some of the best Dremel tools for jewelry making in this post.
What is Dremel?
Dremel is a global power tool company that focuses on home improvement and hobby applications. Also, it is best known for its rotary tools, such as the Dremel 3000, Dremel 4000, and Dremel 8200 series, which are similar to pneumatic die grinders in the metalworking industry.
Here are some of the Dremel Tools for jewelry making:
Dremel 3000
As I mentioned, one of the most popular Dremel tools is the Dremel 3000, which is why many people believe it may be the best Dremel tool for jewelry-making. This tool comes with twenty-eight accessories and two attachments, making it useful for almost all of your craft and home needs.
The Dremel 3000 includes everything you need to make jewelry, such as engraving, cutting, polishing, and sanding. Also, an engraving cutter, a diamond wheel point, a multipurpose cutting bit, a sanding drum, and a felt polishing wheel are among the twenty-eight accessories.
These bits and attachments enable various activities required in jewelry manufacturing, such as drilling, cutting, engraving, carving, smoothing, cleaning, polishing, grinding, and more.
The variable speed range of the Dremel 3000 Variable Speed Rotary Tool is 5,000 to 32,000 RPMs for precision control. An accessory case and a sturdy carrying case keep everything tidy and make it simple to store in a toolkit or cupboard.
Buy it here: Dremel 3000-2/28 Variable Speed Rotary Tool Kit.
Dremel 4300
With the addition of the three-jaw chuck, the Dremel 4300 is the first Dremel rotary tool to offer tool-less and collet-less accessory replacements. Also, it has impressive features like its chuck, which accommodates all Dremel attachment shank sizes for quick and easy accessory swaps without needing another tool.
The 4300 features our most powerful motor with built-in variable speed and electrical feedback circuitry, making it easier to experiment with the full range of Dremel rotary tool applications. Furthermore, the sleek, ergonomic body design offers a pleasant 360-degree grip zone. So, regardless of how you hold it for extended ease of usage.
Buy it here: Dremel 4300
Dremel Lite 7760
This multipurpose rotary tool is perfect for various crafts, from woodworking and carpentry to automobile care and jewelry creation. Also, this versatile Dremel Lite 7760 is one of the best go-to tools for DIY lovers, mainly because it includes ten accessories to help you get started on your projects straight away.
You can easily change accessories with the revolutionary EZ twist nose cap because you do not need extra tools. Also, you can easily adjust to the perfect speed ranging from 8,000 to 25,000 for maximum control and mobility.
Its rechargeable 4V Li-ion battery and easy USB charger ensure that it is always ready when you are. Plus, its 360-degree soft grip material provides comfort and precise control, and the cordless design allows you to carry it anywhere.
Buy it here: Dremel Lite 7760
Dremel 8220
The Dremel 8220 variable-speed cordless rotary tool is the most powerful and versatile of the Dremel cordless rotary tools because of its impressive features. For example, the power of its motor allows for maximum performance at all speed levels.
The Dremel 8220's ability to use all existing Dremel accessories and attachments allows it to execute various applications. Also, its thin ergonomic body with a 360-degree grip zone will help you control the tool in any posture.
Buy it here: Dremel 8220
How to Use a Dremel Tool?
Dremel tools are excellent for crafts projects as well as basic house repairs. But, first, you need to learn its basics like inserting, securing bits, and knowing which bits are best for your project. Then, you could proceed with learning cutting and detailing, grinding, sanding, and polishing using your Dremel.
Once you master the fundamentals and try your Dremel on a few projects, you will immediately realize that this is as valuable as a regular crimping tool for jewelry making. So, to help you get started, I listed a few things you must know if you wish to use your Dremel for jewelry making:
Step 1: Read the Manual, Know the Basics, and Wear Safety Gear
A user's manual, along with a range of drill bits and other accessories, comes with your Dremel tool. So, before using your Dremel for the first time, make sure you read the manual, which will guide you in learning how to use your jewelry tool correctly.
Determine the location of the speed controls, on/off switch, and bit change button. But, because your model may differ from a prior year's model, it is critical to read the documentation that comes specifically with your tool.
When using a Dremel tool, it is always best to wear work or rubber gloves. Also, it would help if you wear safety glasses whenever you use the Dremel, significantly when cutting, polishing, or grinding.
Ensuring your safety by switching off your tool before you plug it in is also vital in using your Dremel properly. After plugging it in, you will set it to the slowest speed and experiment with different settings.
Tips:
It would be of great help if you experimented with different grips to gain a feel for the Dremel. But, for more intricate tasks, you may wish to hold it like a pencil. Also, for a larger job, you can grasp the instrument firmly so that your fingers wrap around it.
It would be best to use a vice or clamps to secure the material you are using for your project.

li>Check your user's manual to determine the appropriate speed for the job at hand.
Step 2: Practice Inserting and Securing Attachments and Accessories
To insert a bit, you will place it into the hole at the end of the Dremel and gently back it out. Next, you will tighten the collet nut until the bit is secure and does not wiggle.
To remove the bit, you will crank the collet while pressing down on the shaft lock button. Doing so should loosen the bit enough for you to replace it.
Tips:
If you want to master using your Dremel tool, it would be best to practice inserting and replacing bits while you are not using it. But, make sure you unplug and switch it off first to ensure your safety.
You could also get collets, which are available in various sizes for use with multiple accessory shanks.
It is also best to have a mandrel, a sort of shank with a threaded head in some circumstances. This tool is a permanent shank that you can use for polishing, cutting, or sanding bits.
Step 3: Know Which Bit is Right for the Job
Although a Dremel tool comes with many attachments, not all of them are appropriate for every project. Although Dremel manufactures a wide range of bits in various materials for practically any material, the bit attachment you use depends on the material you will be using. For example:
For engraving and carving: high-speed cutters, engraving cutters, structured tooth carbide cutters, tungsten carbide cutters, and diamond wheel points
For routing: make use of router parts (straight, keyhole, corner, or groove). When using a router, make sure to utilize only router bits.
For small drilling projects: use drill bits that you can buy separately
How to Grind Using a Dremel?
Attach grinding stones that you can fix onto the mandrel/shaft for grinding. Next, tighten the grinding stone after you fully put it into the front of the tool. Then, turn on your Dremel and grind on a low level to avoid overheating the material and hold the grinding stone against the material gently until it looks worn down.
Tips:
To grind a material, you can use grinding stones, grinding wheels, chain saw sharpening stones, abrasive wheels, and abrasive points. But, carbide bits are most effective on metal, porcelain, or ceramic.
For circular grinds, you can use cylindrical or triangular tips. Also, you can use a flat disc shape to grind a notch into anything or grind an inside corner. But, for circular grinds, it is best to use cylindrical or triangular tips.
How to Use a Dremel for Sanding?
First, choose a sandpaper bit and insert it into your Dremel. Next, tighten the screw at the sandpaper bit's end and set your Dremel at speed between two and ten. Then, while holding the material securely, run the bit across it so that the sandpaper bit comes into complete contact with it and sharpens or sands it.
Tips:
If you are sanding or polishing plastics or woods, use lower settings. But, if you are sanding metal, use a higher setting.
Check that the sanding bits are in good condition to prevent scuffing or marking your material.
Avoid using worn bits and the ones that do not fit snugly in your tool. So, it is best to have a stock of sanding bits to replace them readily.
You can use sanding bands, sanding discs, flap wheels, shape wheels, and finishing and detail abrasive brushes to sand using your Dremel.
How to Use a Dremel for Polishing?
Besides cutting, grinding, and sanding, the Dremel is also a fantastic tool for fine-detail polishing or polishing in confined spaces. First, you will apply a polishing compound to the surface of your piece and attach a felt polishing tip or wheel to your Dremel. Then, begin by running your drill at a low speed against the polishing compound.
Tips:
Use circular motions on the wheel and avoid a considerably faster speed to prevent your material from breaking.
You can polish without a compound, but the results will not be as shiny.
Use rubber polishing tips, cloth or felt polishing wheels, and polishing brushes for cleaning and polishing chores. But, make sure to use the proper coarse polishing brush for the job.