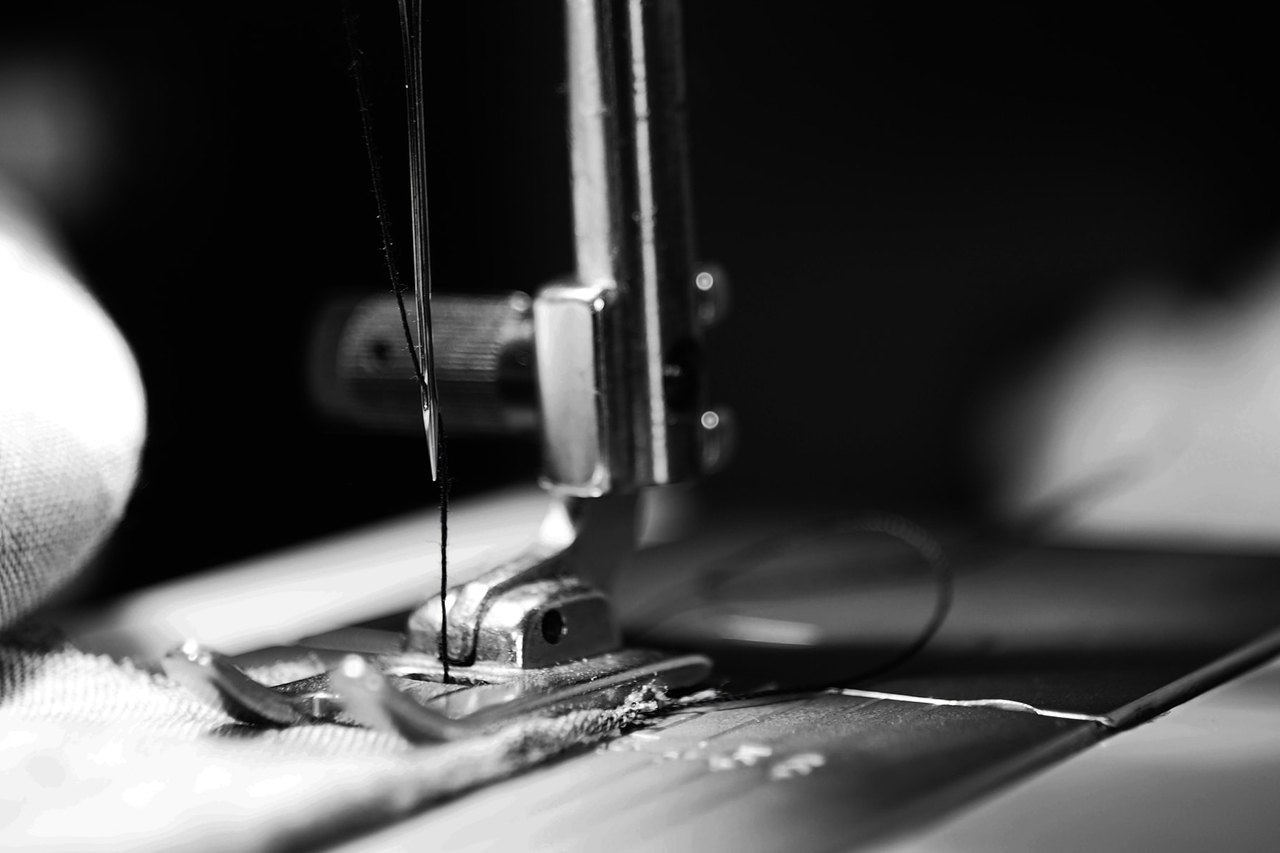 Sewers frequently seek the best heavy-duty sewing machine for advanced Sewers with greater features and functions than previously used. A user always seeks striking qualities of an advanced machine that may serve numerous functions, depending on project length, requirements, key features, etc.
In addition to other features such as portability, durability, stitching speed range, etc., machines with automatic features that reduce the effort in threading or adjustment are more suitable for advanced sewers.
So, if you're a skilled sewer, you'll need a sophisticated machine to provide outstanding results that will give you a leg up on the competition. A high-end sewing machine includes several functions that might assist you in sewing textiles in a unique way.
You will achieve excellent and neat monogramming, embroidery, crafting, quilting, and much faster with the best sewing machine for skilled sewers. As an experienced sewer, you have a vast range of options. As a result, choosing the right device for your needs can be difficult.
So, I am happy to list my favorite heavy-duty sewing machines for advanced sewers. To make my selection, I considered features like stitch length, sewing speed, needle type, number of built-in stitches, etc.
Brother PQ1500SL Sewing and Quilting Machine

Are you seeking a machine that can help you swiftly and efficiently complete a large amount of work or heavy-duty sewing equipment that can handle thick denim fabric? There's no need to look any farther because, with a stitch speed of 1500 stitches per minute, the Brother PQ1500SL will help you finish your large sewing projects faster and more efficiently.

It has a lightweight, durable body that can withstand the heavy-duty industrial operation. It also has a push-button, automatic needle threader, and thread trimmer. All these qualities contribute to the machine's status as one of the top heavy-duty sewing machines for industrial use.

The Brother PQ1500SL includes an extension table to accommodate larger textiles such as drapes and quilts, perfect for advanced sewers. Its LED light guarantees the workplace is well-lit, allowing you to accomplish superb sewing outcomes with high precision.

When working with thicker materials, the machine's pin-feed mechanism adds to the machine's great precision. As a result, you can stitch almost anything with this machine, from challenging and irregular materials to light and slick ones. All you have to do is match the color-coded feed dog adjuster with the pressure foot dial.

A knee-lifter is also available for added convenience and ease of usage, allowing you to lift the pressure foot with your knee while keeping your hands free to operate the machine. In addition, you may automate the needle up/down position to make rotating materials easier.

In conclusion, the Brother PQ1500SL is the best sewing machine for professional industrial use or advanced sewers who mostly work on huge stitching projects.

Check the prices here: Brother PQ1500SL

SINGER 4423 Heavy Duty Sewing Machine

The Singer 4423 is an excellent option if you place a high value on every dollar you spend on an item. This machine's speed, power, and other practical features, in addition to its eye-catching style, make it a fantastic value for money.

The machine is surprisingly light, with a strong heavy-duty structure that will last you a long time. Its strong motor allows it to sew through various resistant materials.

Surprisingly, this Singer 4423 has a faster stitching pace than many other pricey versions. It can help you generate extra money in an industrial setting because it stitches at 1100 stitches per minute.

It has an automated needle, which will save you even more time. The bobbin is also simple to insert and remove, ensuring a smooth and easy sewing experience.

A foot pressure control has also been provided for convenience and ease of use. You can increase the speed as much as you want for the best results. Furthermore, the machine comes with a few add-ons that boost its value. All these accessories and features enhance its versatility and functionality, which is perfect for advanced sewers.

To summarize, if you're trying to improve your expert sewing skills on a budget, the Singer 4423 is an excellent option.

Check the prices here: SINGER 4423 Heavy Duty

Janome HD3000 Heavy-Duty Sewing Machine

When it comes to high-quality sewing machines, Janome is a household name. It is, in fact, a fully functional device that you can use for both residential and commercial applications. Although it is best known for sewing silk, chiffon, lycra, and denim, it can also sew medium to light leather.

The Janome HD300 heavy-duty sewing machine is suitable for beginners who wish to build fewer projects while fulfilling the expectations of more advanced sewers. It will deliver if you expect reliability and versatility in a sewing machine.

You can adjust the pressure on the presser's foot using rotating the dial, which is particularly useful for various sewing fabrics. When working with lightweight materials, set the pressure dial to one or two, and set it to three for ordinary sewing.

It also includes a free, flexible arm. You must remove the storage compartment to get to the free arm. It makes sewing shirt sleeves and pant legs a lot easier.

You'll discover your device wrapped in a hardcover that makes it easy to move around while getting all the necessary bits and pieces with you. It ensures that it doesn't suffer from wear and tear.

It comes with a jam-proof rotary hook bobbin system. You can inspect the clear plastic housing to guarantee that you can see how much thread is left in the bobbin. It also features a built-in storage box near the bobbin holder where you can keep all your equipment.

You can sew stronger materials like leather because of the additional high foot lift and pressure. The UltraGlide foot, composed of resin, and the unique needles provide a smooth stitch over various surfaces.

Check the prices here: Janome HD3000 Heavy-Duty

JANOME Magnolia 7318 Heavy Duty Sewing Machine

Janome, a well-known Japanese sewing machine manufacturer, equips the Magnolia 7318 with cutting-edge technology. It's a powerful but user-friendly machine with 18 built-in stitch patterns and a 4-step buttonhole capability for a wide range of button possibilities.

The Janome Magnolia 7318 is a simple-to-use mechanical sewing machine that includes most of the modern capabilities required for denim applications. It comes with all necessary accessories that aren't generally present in other automated sewing machines.

You will also find all the necessary bobbins, needles, spare needle knees, spool pins, and other supplies in the package. In addition, there is a Bobbin Zipper foot, Buttonhole foot, Blind stitch foot, Zigzag foot, and foot power, a few of the features that help with a wide range of stitching jobs for advanced sewers.

The Magnolia 7318 also comes with a felt seam ripper, a spool holder, a screwdriver, a needle kit, two extra spool pins, and a Lint brush handbook. It is perfect for advanced sewers who look for portability in their machine.

Janome has done everything possible to keep the size and weight of this sewing machine as small as possible. Compared to other automatic sewing machines, it gives a neat stitch uniformity while keeping noise to a minimum.

The user-friendly elements of the Magnolia 7318, particularly the thread tension adjuster, are quite accurate and save a lot of time for most advanced users. So, it is one of the most durable sewing machines that can handle the heaviest fabrics.

Check the prices here: JANOME Magnolia 7318 Heavy Duty

Juki TL-2010 QI Heavy Duty Sewing Machine
The Juki TL-2010Q is known for its high-speed stitch quality and ability to sew through thick materials with ease. Advanced sewers who enjoy quilting or frequently work on larger projects will appreciate its excellent speed control and presser foot adjustments, which are crucial for stitching smoothly on larger projects.
It also has an LED light on the underside of the arm, which is quite useful because it lets you see your work at night or examine darker materials more attentively. It's a compact machine constructed of die-cast aluminum that measures 17.75″ (W) x 9″ (H) x 8.5″ (D) and weighs 25.4 lbs. with the auxiliary table.
It's small and portable, and it comes with an automatic thread trimmer that saves a lot of time. It can stitch at a rate of up to 1500 stitches per minute, which is impressive.
You can manually change the stitch speed from 200 to 1500 stitches per minute, suitable for advanced sewers who love quilting and many layers and hefty fabrics. The needle position control is smooth, and the automatic thread button allows for simultaneous bobbin and needle thread trimming.
The thread tension scale allows you to alter the tension, while the speed control mechanism controls the machine precisely. For real free motion work, the up/down control may halt the needle in the down position when you stop stitching, and you can vary the pressure of the pressure foot depending on the type of cloth.
The machine's bigger bobbin box allows for quick replacement, and the automatic needle threader easily threads the needle using the push lever threader, avoiding eye strain. Free-hand embroidery and free-motion quilting are possible with the 1/4 inch and 1/5 inch quilting feet.
The presser feet can be raised or lowered by 12 mm using the knee lifter lever. You can make even seams with the feed foot.
The extension table allows you to work on your project in a larger space. A foot controller, a cleaning brush, a machine cover, multiple feet including a zipper foot and a presser foot, a power cord, a spool cord, and different needles are included.
Check the prices here: Juki TL-2010 QI Heavy Duty
What is the Best Heavy-Duty Sewing Machine for Advanced Sewers?
There are numerous sewing machines on the market, ranging from various brands to various degrees and styles. But, Pfaff Ambition 620 is one of the best sewing machines for an experienced sewer.
With this fantastic sewing machine, the Pfaff Ambition 620 provides an experience of perfect precision. The device appears sleek and attractive with a keypad and a panel that allows you to alter and operate with different settings.
This machine is one of the most reliable tools experienced sewers may have, thanks to its easy functioning and technology. It has a dual feed and a large stitching surface, allowing you to do all your sewing tasks quickly. A speed slider, for example, will enable you to alter the speed while stitching for that ideal stitch.
With clean lines and a stunning modern colored front panel, the Pfaff Ambition 620 uses computer technology to take your sewing, quilting, or dressmaking to the next level. It is a unique computerized sewing machine with a high-resolution touch screen and a wide range of gorgeous stitches and alphabets.
You would appreciate its user-friendly features and simple UI. The vivid LCD screen shows all your settings at a glance, and numerous memory functions let you keep track of the information.
With this machine, you can get perfectly equal fabric feeding from the top and bottom. Its integrated dual transportation system is great for quilters and sewers working with the forward or reverse stitches of any length or width.
So, everything stays in place when working with a fine cloth or multiple layers. It feeds both layers uniformly throughout the full length of lengthy pieces of fabric, such as drapes, when stitching them. Fabrics with patterns, such as stripes, are always a good complement.