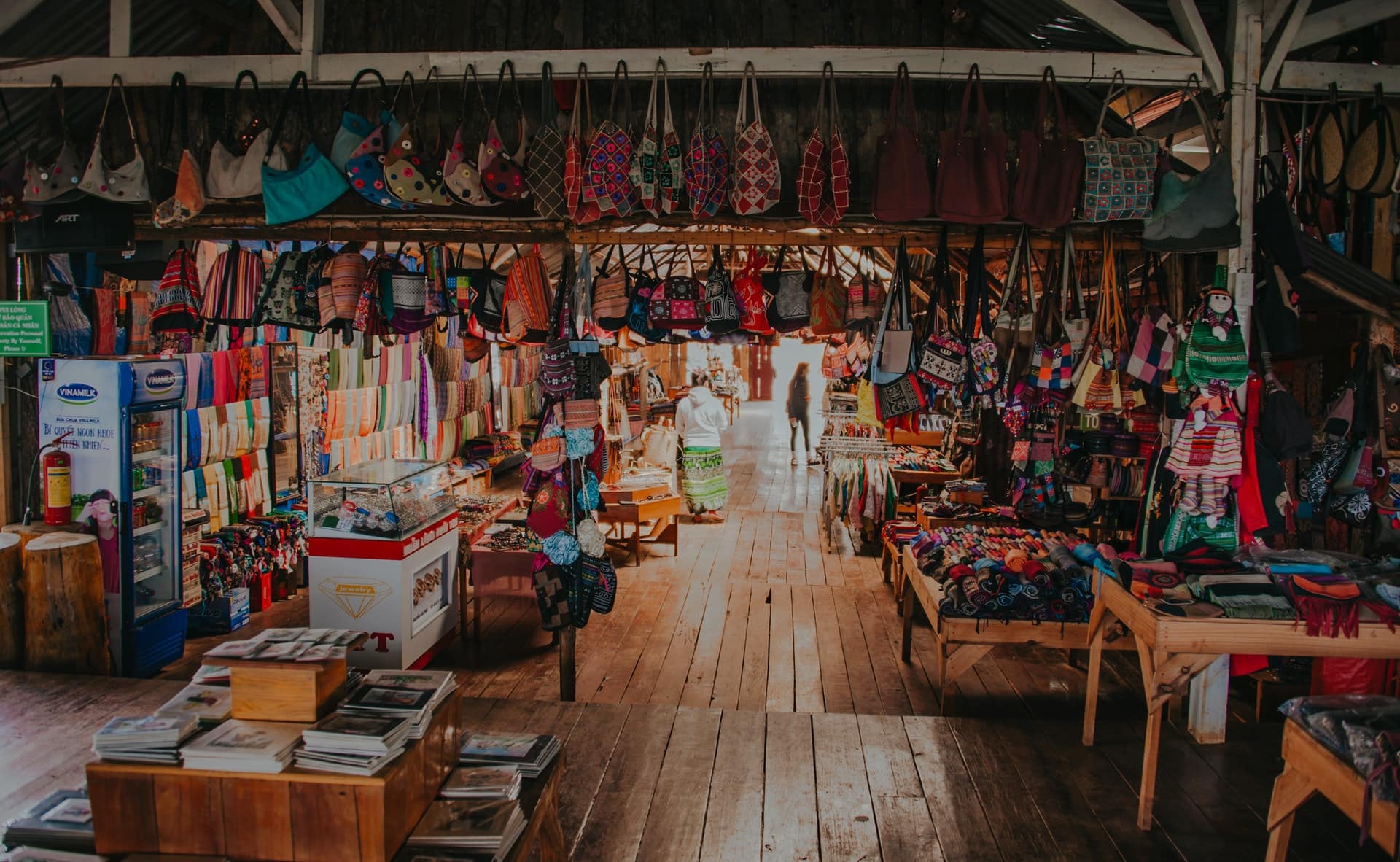 Fabric-covered basket
Reusable bowl covers
Scissors pouch
Microwave potato sack
Headbands
Aprons
Travel and passport wallet
Magnetic pin cushion
Stuffed toys
Sewn baby items
Cushions and pillow covers
Tote bags
Slouchy bags
Zipper pouches
What can I sew to make money?
Many sewers use their hobby into full-time, work-at-home businesses. You can make a full-time income by sewing a wide range of items that you can sell online, in retail boutiques, or at local craft fairs.
Clothes. Once you master several sewing skills, you have a high chance of doing well in sewing clothes. You can start your clothing line and sell everything from dresses to separates.
Baby slippers. Baby slippers are less challenging to sew. They are ideal for sewing and selling because they do not need as much durability and details as other sewn projects.
Scarves. You can sell fabric scarves if you prefer sewing a variety of simple accessories that suit almost everybody. You can choose many styles and designs and make so much out of your necessary sewing skills.
Hats. Like scarves, you can also sell hats in various styles, colors, sizes, and materials.
Headbands. You can sell fabric headbands if you prefer sewing smaller items that are simple and practical.
Bows. Fabric bows are unique sewn accessories either for ladies, little girls, or pets. They are popular in online shops and offer excellent detail to different styles of outfit.
Scrunchies. Sewing and selling scrunchies are perfect, primarily because they now came back as fashion accessories. You only need a small amount of fabric and a few elastic bands, so you can make them without having to spend much.
Purses and pouches. Now that many people are buying organizers of all sorts of styles and designs, purses and pouches are perfect sewn items to sell. You can use a variety of patterns and make them as simple or grand as you want.
Dolls and stuffed animals. Fabric dolls and stuffed animals are popular sewn items to sell if you want to try to make items for kids.
Best selling sewn items on Etsy
stuffed toys
baby items
cushions and pillow covers
tote bags
messenger bags
slouch bags
zipper pouches
doll clothes
gadget covers
organizers
How to sew pillow covers?
Wash the fabric beforehand to prevent it from shrinking.
Prepare your tools and materials:
a. one half or one yard of fabric, depending on your pillow's size
b. matching thread
c. pinking shears or scissors
d. pencil and ruler
e. iron
f. measuring tape
g. sewing pins
Measure for the pillow cover.
Measure and cut out the pieces.
a. For long pillows:
i. Cut one piece that is your cover's length +1 and height +1.
ii. Cut two pieces that are your cover's length and height +1.
b. For square pillows:
i. Cut one piece that is your cover's length +1 and height +1.
ii. Cut two pieces that are your cover's length -6 and height +1.
c. To measure and cut:
i. Flip your cover, so it is the wrong side-up.
ii. Use your ruler and pencil to mark out the panels.
iii. Use pinking shears to cut the panels out.
Hem the back panels of the cover.
a. Lay your fabric wrong side up on your ironing board.
b. Go to the outside edge of one of the smaller panels and fold over ¼ inch of the fabric.
c. Press it down with your iron.
d. Fold another ¼ inch and press again.
e. Backstitch at the beginning and end of your stitches.
Sew the main panel and back panels together.
a. Lay your main panel right side up.
b. Take one of the smaller panels and place it wrong side up. at the edge of the main panel and pin them
c. Lay the second panel and pin it in place.
d. Sew all around the edges, backstitching at the beginning and end.
Press your cover well while it is still the wrong side up.
Clip the corners then, flip the cover right side out.
Stuff the pillow in the cover.
How to sew a scarf?
If you want to sew a lightweight straight scarf, you need to choose a light, gauzy fabric. Make sure that the material looks the same on both sides to prevent oddly-looking scarves.
Cut the fabric to your desired length and width. You can cut it to 1.5 yards if you want to sew a moderate length scarf or use 2 yards if you want to sew a long scarf.
Finish the edges with a serger if you have one. It is ideal for finishing to give your scarf a more neat and professional look.
Fold the edges of your scarf by about 1.3cm if you do not have a serger. Then, sew a zigzag stitch along the edges to secure them.
How to sew headbands?
Cut two fabric pieces.
a. One 18 by 4 ¾ inches and one 9 by 1 ¾ inches.
b. Cut two 18 by 2 ¾ inches and two 9 by 1 ¾ inches if you want a reversible headband.
Cut a piece of elastic, around 6 to 7 inches long.
Fold both pieces of fabric lengthwise in half, right sides together.
Press along the folded edge.
Stitch the long edges together on both fabric pieces using a ⅜-inch seam allowance.
Trim the seam allowance on the smaller piece down to ⅛ inches so your headband will be less bulky.
Turn both pieces right-side out.
Press both headband pieces to make sure you get the stitched seam up to the edge.
Tuck the edge on both ends of the longer headband piece in about half an inch and press it inside. Then, set it aside.
Attach a safety pin to the end of your elastic and thread it through the shorter piece.
Put a pin to hold it in place, then scrunch the fabric down around the elastic and pin the other end.
Stitch through all layers of fabric and elastic on both ends to secure the elastic.
Tuck one end of your elastic into the opening of the larger headband piece and pin it in place.
Pin the other side and make sure that your headband and elastic parts are both flat.
Stitch back and forth across the pinned sections a few times to secure it.
How to sew stuffed toys?
Prepare your tools and materials:
a. half a yard solid flannel cotton or other midweight fabric
b. half a yard contrast fabric
c. one yard knit-fusible interfacing
d. ¼ yard colored felt fabric
e. colored embroidery floss
f. an all-purpose thread that matches your fabric
Prepare your pattern:
a. Trace your sketch.
b. Offset the outline of the whole body by half an inch.
c. Separate each piece, making sure to flip the back piece.
d. Follow the rules for pattern labeling.
Fuse the fabric. Doing so will add stability to your fabric.
Cut out the pattern.
a. Lay your fabric on a flat cutting surface with its right side facing up.
b. Arrange the pieces with the arrows parallel to the grain of the fabric.
c. Pin the pieces down.
d. Use your fabric scissors to cut around each pattern piece.
Mark the sewing lines through from the pattern onto the fabric using your transfer paper and tracing wheel.
Sew the chest and legs.
a. Remove the paper patterns from the pieces and lay them out next to each other.
b. Cut the concave seam allowances and pin them to the convex curves.
c. Repeat this step on the other side.
d. Sew both sides on your machine.
e. Fold the unclipped seam allowance over the clipped ones and press the seams flat from the side front.
Attach the head to the body.
a. Clip into the seam allowance at the notches.
b. Repeat the same method you used for the chest and legs.
c. Use the same clipping method to attach the body to the head.
d. Use the notches to line the two pieces.
e. Sew the seam on your machine, and press it flat.
f. Add the face details.
Sew an opening for your stuffing by hand.
Use a slip stitch to close the opening to finish your project.
How much should I charge for sewing projects?
The price of your sewn items will depend primarily on your expenses. these costs may include the following:
fabric
interfacing, stabilizers, and fleece
thread
needles
elastics, trims, zippers
patterns
electricity for your machine
wear and tear on the sewing machine
Aside from considering all your expenses, you should also take your time into account. Consider all the time you needed to finish the product, including buying your materials and sew your project.
Here are a few ways to know how much you should charge for your sewn projects:
Add all the expenses and multiply it by two or three.
Add the materials cost and your hourly rate.
Multiply your costs by two then, subtract a multiple for wholesale.
Check what others charge for similar products.
Things to sew and sell for Christmas
stockings
felt Christmas toys
scarves
tree skirt
holiday chair covers
Santa hats
gift bags
pajama pants
sweaters
mittens
How to sew Christmas stockings?
Prepare your tools and materials:
a. two outside fabric pieces
b. two lining fabric pieces
c. two cuff pieces
d. one six-inch ribbon
Iron the cuff pieces in half.
Decide which way your stockings will hang.
With the right side together, sew the cuff piece to the front stocking piece.
Sew the same lining piece to the other side of the cuff with the right side together.
Press your seams to the middle.
Repeat these steps for the back pieces.
Lay the front and back pieces together with their right sides facing each other, lining up your cuff pieces.
Take the ribbon and make it into a loop.
Place the ribbon between your lining layers on the backside with the loop on the inside.
Line it up where the lining meets the cuff and pin it in place.
Pin the stocking pieces and sew them together.
Leave a hole a few inches wide along the bottom of the lining to turn the stocking through.
Turn the stocking through the hole and iron everything flat.
Sew the hole close and stuff the lining into the outer pieces.