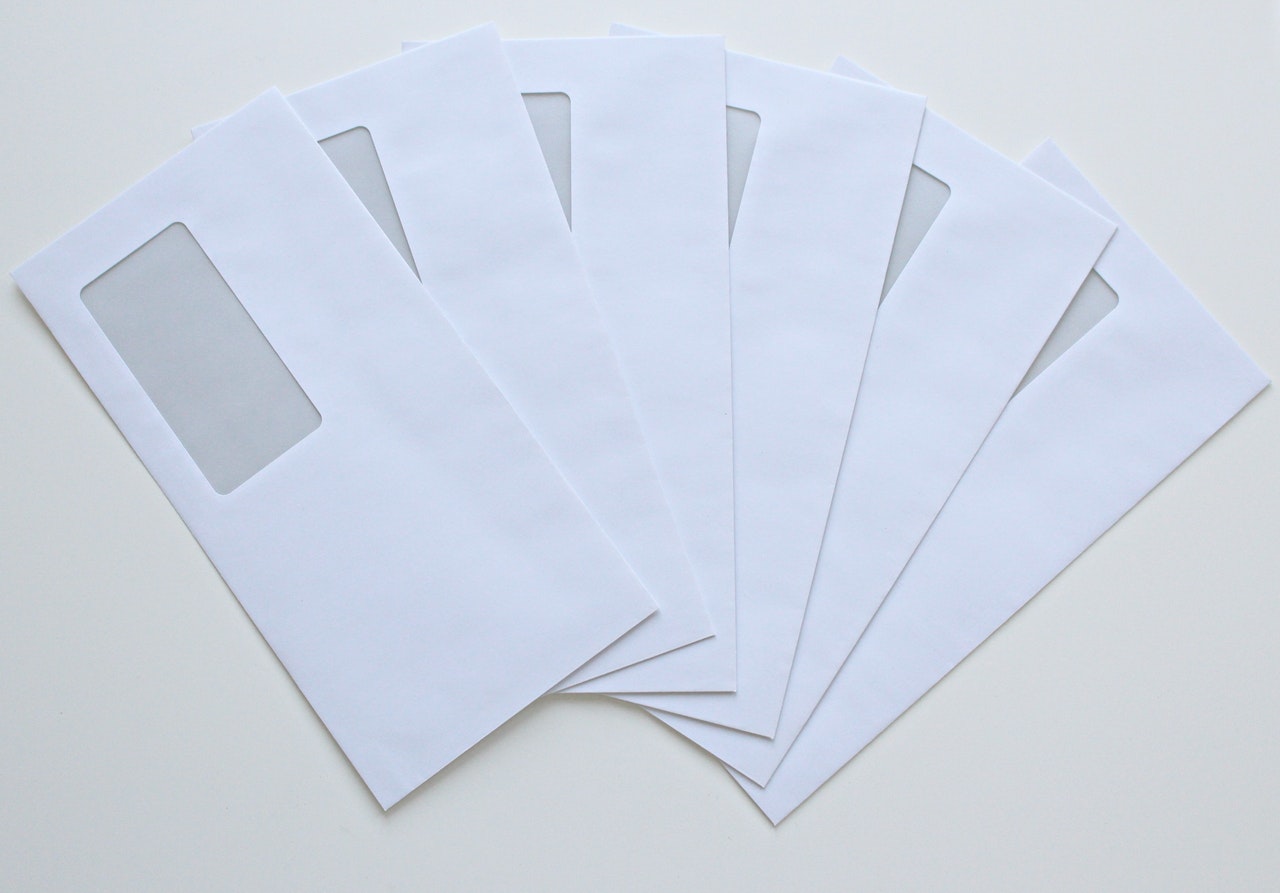 Most jewelry is small and lightweight enough to fit in regular envelopes. But, you cannot mail a piece of jewelry in a standard envelope because postal offices prohibit it. Also, regular letter envelopes are not durable enough for sorting processes.
Although mailing jewelry pieces can reduce shipping costs, it is not ideal. Regular letter envelopes are not meant for lumpy objects, especially if you plan to ship them.
Letter processing machines use pairs of rollers to keep envelopes from moving. Your envelope will pass through around a hundred pairs of rollers from origin to destination. Unfortunately, these rollers will only shred your envelope and crush the jewelry piece inside.
Some people may not know it, but mailing jewelry pieces is a lot easier and cheaper than sending other types of artwork. Please continue reading to learn more about shipping your jewelry pieces.
How to package jewelry for mailing?
The way you package your jewelry pieces is a crucial step in selling or shipping your jewelry. It is vital to secure your package so your recipient receives them in good condition. Follow this guide to know how to package jewelry for mailing:
1. Being organized is critical.
Proper organization is vital when shipping your jewelry pieces. Make sure to clean the jewelry before you lay it out. Ensure that your pouches or boxes are also clean, so they will not leave any dirt or marks on the jewelry.
It is also best if you use boxes or pouches that fit your jewelry pieces. It can lessen your shipping costs while making sure that your items are secure and safe.
2. Secure the jewelry piece.
After organizing and cleaning your items, you will secure the jewelry by placing it into a ziplock bag. By doing so, you are adding an extra layer of protection to your jewelry.
3. Place the jewelry safely in a box or pouch.
Next, you will place the ziplock bag in a secure decorative pouch or jewelry box to add more protection. It is best to incorporate your branding to add some character to the package.
4. Wrap the container securely.
Then, wrap your pouch or box in packaging materials like bubble wrap or protective foam. Remember that it is best to place your items in smaller shipping boxes or heavy-duty mailing envelopes. Make sure to do this step before placing them in the final shipping box.
It is also best to try not to add too much weight to your package. Avoid adding too many heavy packaging materials because they can add to your shipping costs. Instead, you can try adding enough protective layers to ensure your item's safety.
You can also buy your packaging materials in bulk to save on expenses. Also, it is always best to incorporate your brand into the packaging to promote your business.
How to ship jewelry?
Learning how to send your jewelry pieces correctly is crucial. Carelessly shipping your items increases the risk for damages, and your item may end up as a lost or stolen item during transit. Learn how to ship jewelry by following this guide, avoiding such damaging incidents:
1. Layer your item.
Place your item in a larger mailer box after you package it. Make sure to use necessary, but not too much, packaging materials like bubble wrap to layer the box. These layers will help prevent your jewelry from getting damaged during transit.
2. Keep the jewelry safe and secure.
It is best to use heavy-duty shipping tape and other packing materials to secure and keep your item safe. It will also help to pack your jewelry tightly to avoid shifting and damage during transit.
3. Avoid unnecessary labels.
Besides securely packing your jewelry, it is also best to keep your package from unnecessary labels. Avoid writing 'fragile' or 'valuable' on your package because it makes it an easy target for thieves.
If your item is fragile, it is best to secure it in your packaging instead of labeling it as such. You may never know who handles your item. So, it is best to be vigilant by disguising your package.
4. Request for the recipient's signature.
Remember that it is always best to request your recipient's signature upon delivery. It will help if you keep close tabs on your package's value, the carrier, and the tracking number.
5. Do not disclose unnecessary information about your package.
As I mentioned, it is best to be vigilant whenever you ship jewelry pieces. So, you do not need to claim that your package contains valuable jewelry when dropping it off at the post office.
6. Get insurance.
Although it is an added cost, getting insurance for the jewelry you want to ship is well worth the expense. The peace of mind you get by getting insurance for the item also makes it worth it.
7. Choose the best shipping solution for you.
Finally, you will choose a shipping solution to deliver your jewelry to the recipient. It is best to choose a carrier that is popular for its strong safety record with shipping valuables.
Note that you cannot ship every jewelry type with such freedom. Some high-value jewelry pieces may be subject to specific shipping restrictions.
It is best to check your carrier's guidelines to know more about their policies. Here are some restrictions by the most popular carriers. I hope it helps you choose which carrier you can select to ship your jewelry!
Note that you can still ship restricted items within the United States. But, you must have pre-approval with DHL and meet certain conditions and circumstances.
DHL lists precious metals, precious stones, and jewelry valued over 100 USD as restricted items. Note that watches are also restricted items. If you are shipping to other countries, it is best to visit DHL's local website.
If an item is under USPS restrictions, it means that you can still ship them out. But, your shipment must meet their requirements and all local, state, and federal laws that apply.
Jewelry pieces are currently not under USPS restrictions. But it is best if you ensure your shipment by visiting their local website!
Again, you can still ship your item even if it falls under the restrictions imposed by FedEx. But, you must have a contract with regular volume and adhere to all regulations that apply.
FedEx lists gems (cut or uncut) and precious metals like gold and silver as restricted items. If you still wish to ship your jewelry via FedEx, it is best to check with their local website.
Like with the other three carriers, you can still ship items that UPS lists as restricted items. But, you must have a contract with regular volume and adhere to all regulations imposed by UPS.
UPS lists articles of high or unusual value, gold and other precious metals, and other personal effects as restricted items. It is best to visit UPS's local website to check the up-to-date list of restricted items.
Can you ship jewelry internationally?
Some people often ask if they can ship jewelry to other countries. Because of modern technologies, selling and buying is now more convenient than ever. So the answer is yes, you can ship jewelry internationally!
As the market continues to expand, customers are no longer only in your locality. You can even find buyers halfway around the world.
Your international customers' online and delivery experience is vital for your business growth. So, it is best to know more about giving them the best experience to make sure you serve your buyers well. And one vital component is shipping internationally!
How to ship jewelry internationally?
Shipping your jewelry pieces by courier is the best option for shipping internationally. You can make sure that your international buyers will receive them in good condition. But, it is best to learn how to do it properly. Follow this guide to learn how to ship jewelry internationally:
1. Ensure proper packaging.
Remember that ensuring your customer an excellent delivery experience starts with the packaging. Unlike domestic shipping, it is best to use heavier packaging stock to secure your jewelry pieces.
It will help if you use higher-quality materials for your packaging. They will hold up better to the harsh conditions international shipments commonly encounter.
An excellent rule to follow is to allow for two inches of protective material around your inner packaging. It will help if there are no empty spaces around your jewelry. These spaces could enable your item to knock around within the box, causing damages.
You must also invest in high-quality packing tape to prevent inconveniences to your customer upon opening. Remember that giving your customer an excellent delivery experience is worth the extra costs.
As I mentioned before, it will also help to use discreet packaging when shipping valuable items internationally. Branding is essential, but you must be vigilant.
You can leave your brand imagery and product specifications for the inner container. By doing so, you are preventing thieves from walking away with your jewelry.
2. Format your recipient's address correctly.
It is vital to know the correct format of your recipient's address when shipping internationally. The first step you can take is to reference the S42 International Addressing Standards. You can check Universal Postal Union's website for a quick reference by country.
But, it is best to visit the destination country's postal services website if you do not see it listed under UPU. You can also ask for help from a post office official if you have any questions about the address format.
Once you have the correct address format, you must input some customer-provided information. It is simple enough if the information you gathered is comprehensive.
3. Account for customs.
Some sellers usually overlook customs and their associated forms. But, do not make this mistake! Making an error on the customs form can significantly delay your customer's order.
Remember that filling out forms completely and truthfully is critical. You do not need to risk your reputation by trying to save a few dollars from illegally avoiding taxes.
4. Try your best to avoid the inevitable.
Note that the longer you ship internationally, the higher the chances of your item going missing or becoming damaged. Most insurance policies only provide coverage for inventory while on-premises. It may be best to get supplemental jewelry shipping insurance.
Getting supplemental insurance is the best option if you commonly ship products internationally. These policies can extend protection for events and causes of loss usually excluded from typical policies.
Supplemental insurance also gives you the confidence of knowing that your item has enough protection. It also helps you ensure that your customer receives the proper service they need.