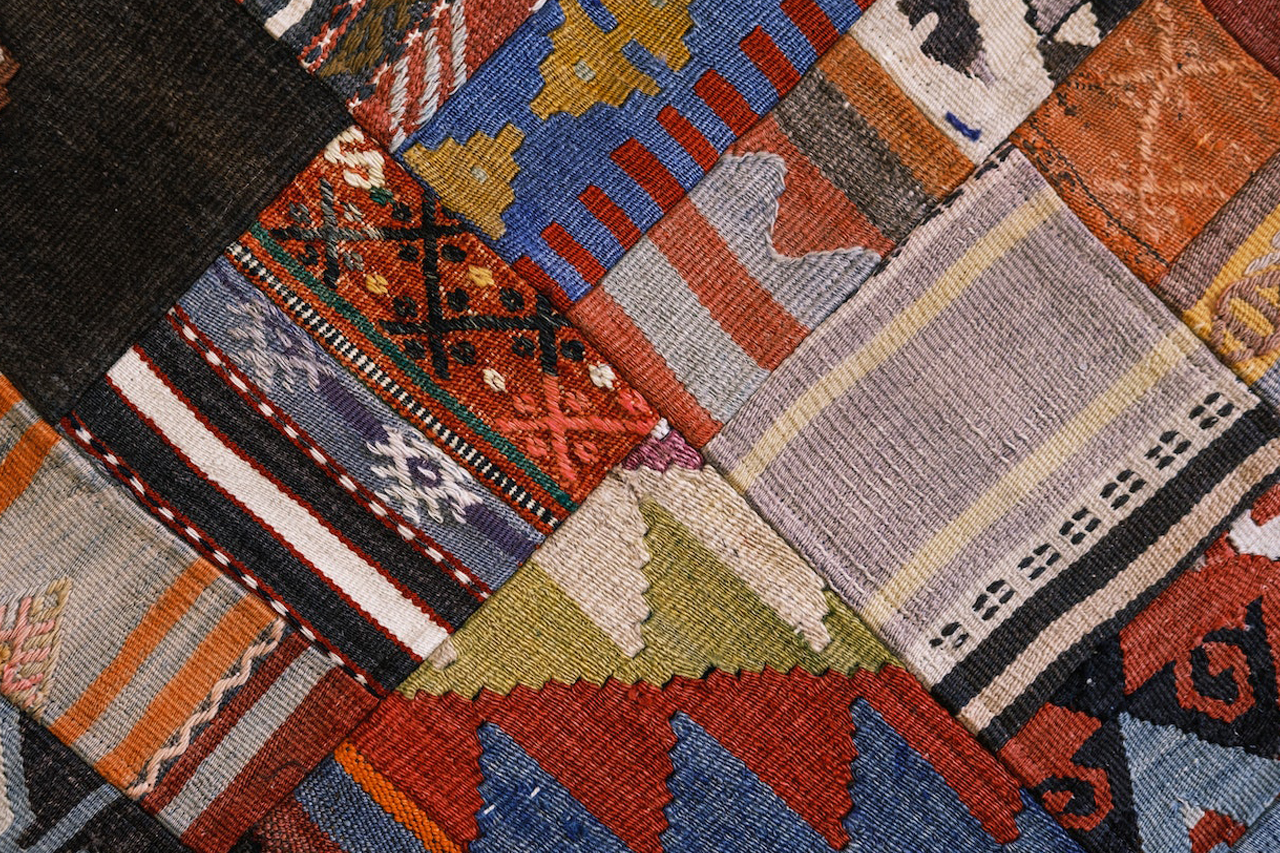 A New York Beauty is a quilt made with the basic design of spiked quarter circles wedged in the corners of rectangular or square blocks. The term also retroactively applies to quilts from the pre-1930s.
It's a genre with many different pattern names and a family of pattern variations. The southeastern United States is where these quilts first came from in the middle of the 19th century.
The pattern was also famous by various names, including Rocky Mountain, Surveyor, President Polk in the White House, Sunrise/Sunrise in the Pines, and Crown of Thorns, to mention a few.
It wasn't until 1930 that Mountain Mist created a pattern under the name New York Beauty that the term came into usage. These quilts weren't made in New York, though.
However, there were several significant occasions in the history of the 20th-century quilt that made New York Beauty the name that was most well-known and utilized.
The term New York Beauty would have felt more fitting for the design in the 1930s than some of the older, less well-known names. The Chrysler Building's May 1930 completion and the Statue of Liberty's crown decoration were both evoked by the song "New York Beauty."
Both of these American urban landmarks—one neoclassical and the other art deco—are part of the New York City skyline and are connected to the quilts' visual design. Both were in the lore surrounding the pattern.
A cover article in Quilter's Newsletter Magazine's April 1981 issue was a critical occasion that increased the New York Beauty Quilt's reputation. From the Bryce and Donna Hamilton collection of Minneapolis, Minnesota, the quilt used as the cover was a Mountain Mist New York Beauty, made in 1935.
What is the Most Valuable Quilt in the World?
Dated to the Civil War, the 'Reconciliation Quilt' was the most costly quilt ever sold at auction. In 1991, it sold for $264,000 at Sotheby's. It is currently at the University of Nebraska's International Quilt Study Center.
It was made and sewed by Lucinda Ward Honstain in 1867. She shared intimate elements of her family's life in the quilt's blocks through the quilt.
You will see a young woman riding a black horse and might be Honstain's daughter, Emma. It's possible that the man is Honstain's husband and is dressed dramatically in a military costume with Zouave influences.
In the middle is a picture of Honstain's red brick Brooklyn home, with an American flag flying and a yard full of various farm animals. It is an excellent representation of Brooklyn's social and political identities during that time.
You will also notice a strong image of a black guy standing up to a white man half his size and yelling, "Master, I am Free." It strongly refers to the Civil War.
Another reads, "Jeff Davis and Daughter," referring to the fabled reunion of the Confederate States president Jefferson Davis and his daughter following his incarceration. These blocks represent the prospect of post-war peace between the Northern and Southern states.
As part of the 150th-anniversary celebration of the Homestead Act in 2013, The Reconciliation Quilt was on display at Homestead National Monument.
How To Know If a Quilt Is Valuable?
The fabric and patterns are the key indicators of whether your quilt is valuable or of museum quality. An excellent find is anything that conveys a story, like the Reconciliation Quilt. From the 1800s, star patterns or nautical mariner patterns also appear to be very expensive.
It is likely that you currently have one in your linen closet that has been in use for many years. You can also have a goldmine on your hands if you have an ancient one that has held up well.
A short scan of the available items on eBay reveals prices ranging from $68 for a lovely 1940s design to triple digits, like a 1930s pattern skyrocketing to $675. You can charge more for items the older they are and the better their condition.
However, if you want to sell quilts you inherited for a lot of money, they must be in "museum-quality" condition. That refers to something that isn't merely in perfect shape but also tied to a specific historical period.
For instance, the Reconciliation Quilt sold for $264,000 in 1991. The 1867 design included scenes of hope as the nation started to recover after the Civil War.
Consider some things if you find a quilt that may be valuable in your house or thrift shop. The experts at All People Quilt advise against dry cleaning it.
An ideal option is to give it a mild hand wash with detergent if it genuinely needs cleaning. Minor repairs that preserve the integrity of the quilt are also acceptable using materials like crepe or tulle.
The fabric and patterns are the key indicators of whether your quilt is of museum quality. An excellent find is anything that conveys a story, like the Reconciliation Quilt. From the 1800s, star patterns or nautical mariner patterns also appear to be very expensive.
A fantastic technique to determine what quilts might sell for a lot of money is to look at old photographs of quilts. The American Quilter's Society directory is where you may locate accredited appraisers.
No matter how much money you can make from them, quilts might also be too sentimental to consider giving up. However, learning more about a blanket's actual value can be entertaining.
What Is the Most Popular Quilt Pattern?
One of the most well-known patchwork patterns is the Log Cabin block. It served as a metaphor for stability, warmth, love, and home for settlers heading west. The hearth, the center of life in a cabin or home, is represented by the red square in the block's center.
The name "Log Cabin" refers to the arrangement of thin fabric strips, or "logs," around the central square. Like how logs stack to form a cabin, quilters added each fabric strip or log to the design.
Many Log Cabin patterns consist of two color palettes, split diagonally in the middle by lights and darks. It symbolized the sun's angular journey from east to west in the sky.
The light side of the block formed as the sun rose and its light shone on the cottage. Then, the dark side of the block shape when a portion of the cabin is in the shade as the sun moves westward. The Sunshine and Shadow pattern is another name for this one.
Other popular quilt patterns:
Nine Patch
The Nine Patch design is standard among pioneer quilters. The first homesteaders didn't have much free time or material, so they mostly created put-together patchwork patterns hurriedly as utilitarian quilts to provide warmth.
The Nine Patch is one of the quickest and easiest quilts to make. Quilters had widely used it since it was an excellent way to use up all the little scraps of fabric available.
The ability to sew was crucial on the prairie. Before learning to read, young girls learned to weave blocks. Young girls frequently memorized to piece basic blocks like the Nine Patch as early as 3 or 4. By the age of 5, many were adept at assembling one.
Eight-Pointed Star
One of the most typical quilting motifs is undoubtedly stars. Westward-moving homesteaders used the stars for navigation and saw them as religious emblems of their belief in God.
Numerous star designs exist. And an eight-pointed star is the most straightforward and well-liked star motif.
However, star patterns are challenging to cut out or sew. Precision is crucial since any error in cutting or piecing becomes magnified as you join more pieces. If you badly piece the quilt, it won't lay flat when you finish it.
What are the 3 Types of Quilts?
There are three fundamental forms of quilt widely known today. These are the pieced, appliquéd, and paper-pieced quilts.
Pieced Quilts
When you think of quilting, the pieced quilt is the traditional all-American quilt that comes to mind. Like a classic one-block wonder, quilters stitch blocks together, flatten them, and assemble them into larger rows and columns.
A pieced quilt is any quilt created by sewing together various materials. Because the multiple fabrics give the quilt a patchwork-like appearance, quilters frequently refer to a pieced quilt as a patchwork quilt.
Anything goes, including Half Square Triangles, Tumblers, Strips, and any construction method. A patchwork quilter has essentially limitless pattern options. Pieced quilts can have themes or be made up of random scraps, vintage or contemporary-inspired, made according to a pattern or free form (wonky), etc.
It is up to your imagination how you will put the fabric pieces together and what kinds of textiles to sew together; there are no restrictions. You can arrange them in predetermined or arbitrary patterns, such as squares, rectangles, triangles, hexagons, or other shapes.
There are no restrictions on the size you can create when using identical fabric pieces for a mosaic. Typically, you will produce little parts you can link together to make a larger canvas.
Cutting the fabric is the first and easiest stage; the difficult part is putting it together. Depending on how you wish to implement your idea, you can use high-speed assembly methods or proceed slowly. Chain piecing and strip piecing are two common types of piecework.
Paper Pieced Quilts
Paper piecing is fantastic because it allows you to create incredible shapes and designs and helps you to acquire precisely crisp points! Once you master it, paper piecing is a relatively quick method for quilting and a great way to use leftover fabric scraps.
To begin paper piecing, you can print out the necessary templates. Consider the blank side of a template as the "right side" of your cloth and the printed side as the "wrong side."
The templates are numberable. These numbers resemble a kit for painting by numbers. So, starting with 1, you will work your way up.
Each line on the template indicates the seam. Your finished block will have the seams sandwiched between the paper and the fabric after you've sewn your pieces together (and pressed between each seam)!
Appliquéd Quilts
One of my favorite things is appliqué! It enables you to use shapes other than triangles, rectangles, and squares. Usually, you can see appliqué in various quilting designs.
Felt, fleece, and quilting cotton fabrics were common materials for appliqué. You can use it with various fabrics, though. This method involves sewing pieces to one another to create ornamental patterns.
But unlike pieced quilts, you can make appliqué without sewing many parts together. Your canvas is the base fabric, and you can sew any patterns using any material you like.
The fabric is not a must in the contemporary method of appliqué; you may alternatively employ beads, sequins, or other ornamental elements. It is a handy mixed media technique.
You can embellish a quilt with appliqué in one of two ways: interfaced or raw edge. Most quilters prefer the raw edge method because you trace the appliqué's outline onto some fusible web, remove the backing, apply it, and iron it onto your fabric.
After cutting out your shape, you adhere it to your quilt, press it, and peel off the excess paper. While you stitch the edges, it keeps it in place. Then, using a blanket stitch, zigzag, or other favorite decorative stitches, you can sew around the entire perimeter to finish the project.
On the other hand, the interfaced quilting technique ensures that your appliqué won't fray and will retain its shape.
What is the Difference between Appliqué Quilts and Pieced Quilts?
Patchwork does not use a background cloth to link the pieces, unlike appliqué. Patchwork has feeling stitches, but appliqué hides them with the material.
It is reasonable to think that they are the same, yet these techniques evolved in response to various needs. There is little doubt that if you master one, you will have an advantage when working on projects in the other.
You piece the fabric together in patchworks and design them to produce your desired pattern. It still needs to go through the quilting process and isn't the final product. It is one of the initial steps in the quilting process.
Contrarily, the appliqué procedure is the last step in the production process. You sew the fabric scraps together to resemble patchwork, but it is not a mosaic of textiles.
Instead, it is more like attachments on a canvas. You can stitch small pieces of cloth together like patchwork, but you must join them to another fabric first.
You can use piece quilts as embellishments on bags, wall hangings, jackets, covers, and other articles of apparel.
Meanwhile, applying appliquéd quilts at the end of the manufacturing process is different, although you can use them on quilts, handbags, and clutches. You can cut out shapes from fabric and sew them on to give an uninteresting article of clothing personality.
More topics: