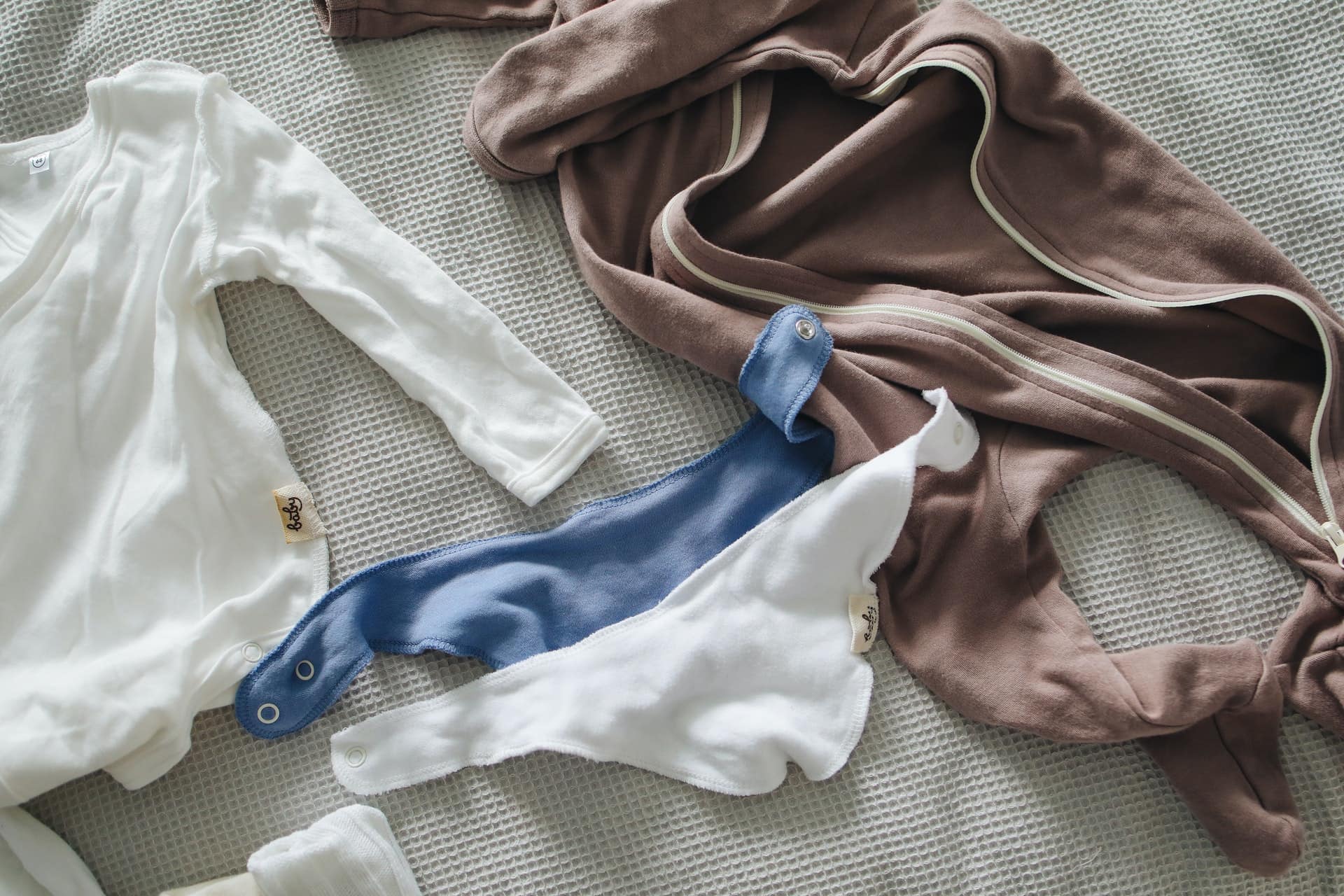 You have been sewing for quite some time now, and you might be thinking about capitalizing on your hobby. Well, that is a great idea. Sewing baby clothes can be a profitable business idea. Parents, especially new ones, love to splurge on baby stuff like clothes and toys.
Parents like to dress up their babies. They want their babies to look like their mini versions. they tend to buy tailor-made ensembles. For sewing enthusiasts, this is a great opportunity to make money from your hobby. Sew baby clothes and sell them. It will be a sure hit.
Do not hesitate about the idea because baby clothes sell. Babies outgrow their clothes fast. This is why parents need to buy new sets of wardrobes on a regular basis. So, to start your new business venture, here are ways to make money sewing baby clothes.
Tips on How to Make Money Sewing Baby Clothes
If you intend to sell your baby clothes creations or promote your services, you need a business plan. Check out the following tips to guide you.
Identify Your Target Market

Who are your target customers? Do you want to sew clothes for newborns until five years old? It is crucial to understand to whom you are selling your products and services.

You must also consider the extent of your market. Do you plan to sell or accept services within your city or state? Bigger market coverage means more production and more workers. Knowing your market coverage will help you shape your marketing plan.

Proper Product Pricing

Even if you plan to start on a small scale business, you need proper pricing for your baby clothes. Always consider the cost you have incurred making those baby apparel. Take into account the material and labor costs.

You must also consider your utility consumption and marketing expenses. All these play an important role in your pricing. You may want to compare your price points in the market.

This will ensure that your prices will not go over the price range. Of course, you do not want to under-price your products.

Promote Your Baby Clothes Or Services

You can join local expos to showcase your baby clothes creations.

You can make your daughter, sister, or niece your image model. Let her wear your creations in school plays, events, and social gatherings. Everyone who will notice the beauty of your creation will ask who made it or where you bought it. You cannot underestimate word of mouth marketing.

Offer Promo And Discount

It is a good start to gain customers. You can give discounts to friends or neighbors who will buy your products. This is to let them have a firsthand look at your products. Once they like the quality of your work or services, they will likely recommend you.

You may also contact daycare and preschools within your area. You can inform them that you make baby clothes and costumes. Ask permission to post your contact details on their bulletin for parents' reference. This is a great way to get potential customers for your baby costumes.

Sell Your Baby Clothes Creations Online

Aside from using social media platforms, you can also use online selling sites. Most of these sites are free, so you will not have to shell out money to promote. It is good to use this platform because you can reach areas within your city or state without breaking a sweat.

Use Social Media

You can also make use of social media to advertise your products and services. Post pictures of your works. Let your friends, colleagues, and neighbors know about your business.

Social media will allow you to come closer to your target market. It makes it possible to build your network and followers.

Make An Online Store

Making an online store is one way to promote your baby clothes creations 24 hours a day. Yes, make an online store and enjoy a non-stop stream of sales and leads.

You may have to spend a little on a domain and online store creation, but it is worth it. As long as you are serious about making money sewing baby clothes, an online store is a great option.

Setup a Physical Store or Showroom

Setting up a physical is an ideal way to make your business a full-on baby clothes store. This will allow you to show your creations to potential buyers within your area. But akin to other businesses, a physical store will need you to incur huge outright expenses.

If your budget cannot allow this at the moment, an online store is the next best thing.

Focus on Quality

Quality speaks about your brand. If you want to have more customers, do not sacrifice the quality of your baby clothes creations. The same applies to your services. Always give your best effort to make neat and quality baby clothes.
Once you have proven the quality of your creations, customers will contact you for orders.
Other Ways to Make Money Sewing Baby Clothes
Besides selling, here are other ways to make money sewing baby clothes.
Offer Sewing Service

You can also earn extra cash by offering you services. Those parents who want to have customized clothes for their babies will love the idea. You may charge them according to your sewing and designing fee, plus the materials you use.

When you do this option, make sure to consider all the costs you incur per project. This is to avoid undercharging your services.

Provide Alteration Services

Alteration services are a great way to make money by using your sewing skills. Some parents bought clothes online that are either big or small for their kids. In such cases, they will need alterations for these clothes.

Offer Pattern Design And Making

Some parents know basic sewing skills. Some even have the equipment and the materials for making baby clothes. What prevents them is their lack of skills in design and pattern-making.

If you are abreast of these skills, you can monetize them. You can make designs and patterns for a fee.

4. Teach Basic Dressmaking

You can set-up a tutorial class to teach basic dressmaking. This is perfect for those who want to make simple dresses for their girls.

Design and Make Patterns for Private Label

Some medium-scale baby clothes producers buy designs and patterns. Once they like your designs or patterns, they buy it from you. The clothing manufacturer will now own the right for that design and pattern. Some even have them patented for the exclusivity of the design.
Top 15 Profitable Baby Clothes You Can Sell
At this point, you are ready to start your venture. This means you need to think about the lines of baby clothes you want to sell. The following are some of the popular and in-demand items.
1. Baby Onesies
These cute onesies are staples for babies. Newborns up to one-year-old babies use onesies. You can sew these infant bodysuits using soft cotton fabrics.
Imagine you are sure to have patrons for your onesies in one year. Every parent uses these bodysuits because it is easier for changing diapers. These onesies are like everyday rompers or clothes for babies.
You will have a broad market because onesies are suitable for male and female babies. You should make this on your list.
2. Pajamas
Is there a baby or toddler who does not own a pajama? This is also a great baby item to put in your products. Sewing baby clothes like pajamas is a sure way to make money from your hobby. These pajamas are not difficult to make.
You can use a generic pattern and stitch in an elastic on the waistline. No need to stress yourself about waist measurement and whatnot. These are simple yet in-demand baby clothes.
3. Matching Sleepwear
Some toddlers want to wear matching sleepwear. This means you can make money from selling these good old matching sleepwear.
It is best if you can sew these using fabrics with great prints on them. Choose fabrics with cartoon characters or Disney princesses designs. Your sleepwear items will sell like hotcakes!
4. Ruffled Blouses
No little girl can resist those gorgeous ruffled blouses. And this is good news for you. It means you can make money sewing and selling those baby girl blouses. What makes this idea more profitable is that you can use your leftover fabrics and laces as ruffles.
5. Hoodie or Hood
Yes, hoodies are great baby clothes to sell. Every child owns a hoodie which means you have a great market for it. Make sure you make several styles, so there are lots of options to choose from.
Make hoodies for infants and toddlers. Sew hoodies with short sleeves and long sleeves. You can also make hooded onesies. Now, this one is sure to get every parent's approval.
6. Baby Girl Skirts
Since you plan to sew and sell ruffled blouses, why not include skirts? These baby girl skirts are among the easiest baby clothes to make. You can create lots of variations with them.
You can sew plain A-line, flowy style, or ruffled skirts. Every little girl that will see these beautiful skirts would want to have one.
7. Shorts
If skirts will make you money, why wouldn't you think shorts can, too? Shorts either for baby girls or boys are always in demand. These are everyday clothes, so children will have more than a dozen pairs of them in their closets.
Think about the number of sales you can have if you sell shorts for kids 1-year-old onwards.
8. Dresses
Every baby girl wants to wear a pretty dress. Make sure you sew several styles and designs so that each customer may have to buy more than one dress. More styles and colors can mean more sales.
9. Coats and Jackets
When the cold weather is approaching, it is time to sell these goodies. This is one thing you will love about sewing baby clothes and selling them. You can do it all year round regardless of the weather.
Winter can be the best time to make a huge sale. Every parent will have to buy several coats and jackets for their children. Children want to be warm, cozy, and stylish, too.
10. Infant Kimono
It is challenging to change your baby's clothes. This is why this infant kimono is a sure win. New parents will love infant kimonos for their babies. It is comfortable and easy to wear.
11. Diaper Covers
These cute diaper covers are must-have items for all parents who have infants. These covers double as underwear for your babies. They are a perfect addition to every baby outfit.
12. Leggings and Pants
These are everyday baby clothes, so they make most of every child's wardrobe. These baby trousers are among the basic baby clothes every parent buys. You have nothing to worry about finding your market. There is a huge number of customers for leggings and pants.
13. Bibs, Headwraps, and Headbands
Most parents want their babies to have matching clothes and accessories. This is why bibs, head wraps, and headbands should be part of your product roaster. Make sure that every dress, coat, and pants have matching accessories.
You never want to miss a sale only because your items do not have matching accessories. You need to keep in mind that parents want their babies to look cute and trendy, too.
14. Halloween and School Play Costumes
Seasonal costumes are a great way to make money sewing baby clothes. Seize the opportunity to make money during Halloween, or St. Patrick's Day. These are occasions that kids need costumes.
You may also consider making customized costumes for school plays and presentations. Parents will likely spend as long as their kids look fantastic on stage.
15. Tutu skirts
Babies look adorable wearing tutu skirts. Parents love their baby girls to wear these skirts as if they are fairies and ballerinas. Every little girl wants to have one of these beautiful tutu skirts, so take it as an opportunity to make some cash.
Sewing baby clothes is fun and exciting. It allows you to make creative designs without using too many fabrics. It means less expense. Sewing baby clothes also allows you to make use of your fabric leftovers. It is a great way to make sewing a sustainable hobby.
But what makes sewing baby clothes more fun is the chance to make good money out of it. Sewing baby clothes can open doors of opportunities for you. You can sell your creations and monetize your skills.
You can earn extra income selling your creations or by offering sewing services. There are lots of ways to capitalize on this hobby. All you have to do is think the business side of it.