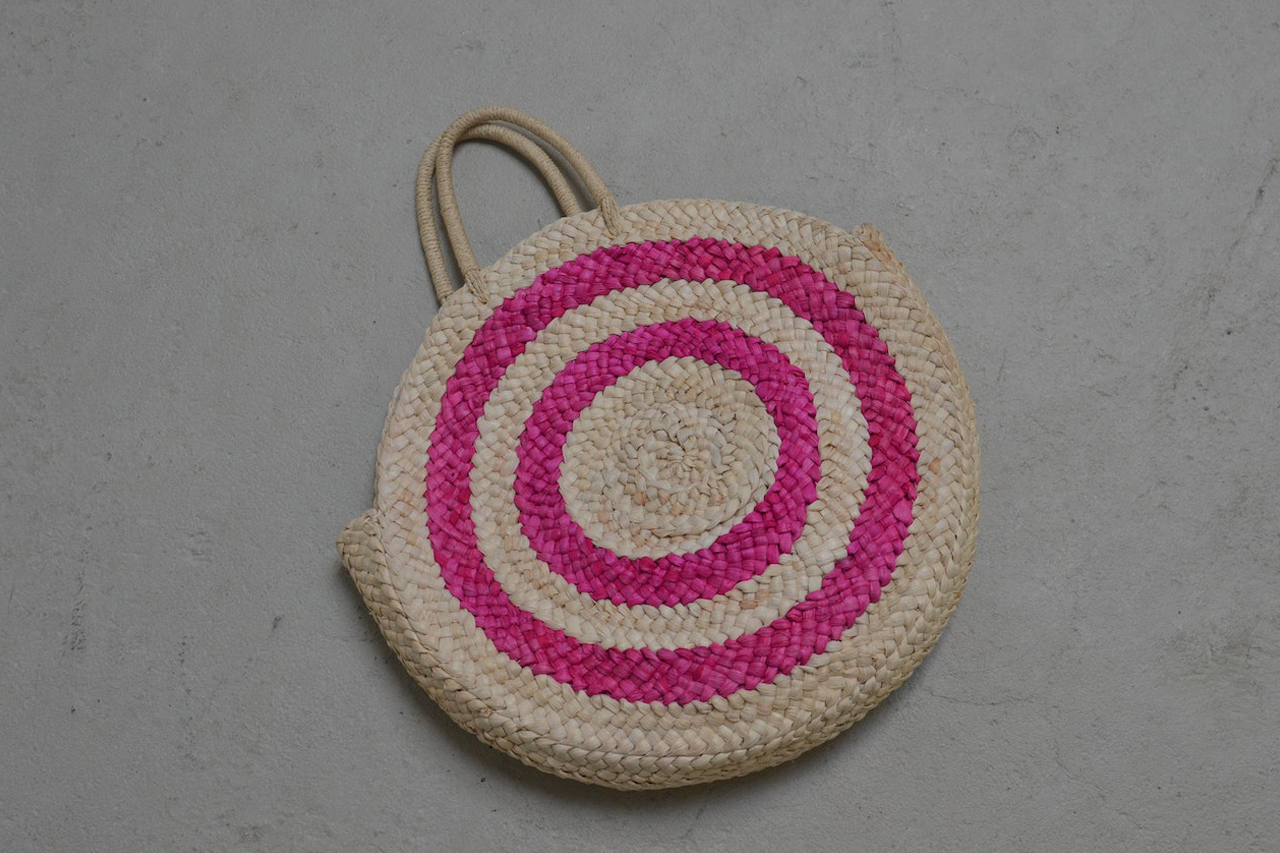 A crochet tote bag is one of the sturdiest bags you will ever own. The ultimate crochet tote bag is also one of the easiest crochet projects you can make.
Newbies or experts in crochet will find making a crochet tote bag a quick and easy task. With essential crochet tools and materials, you can create a pretty and functional bag to give away as a gift for friends and family.
You can also make a profit from your hobby of crocheting tote bags if you decide to sell them online or at your local craft fairs.
These days to make any crochet project, such as a tote bag, you can easily access patterns and video tutorials online, such as this beginner-friendly crochet summer tote.
You can find gorgeous tote bag patterns, such as this one, that are easy and can work up quickly.
Your Guide to a Gorgeous Crochet Tote Bag
Whether you are a beginner or experienced, here are a few tips to crochet a tote bag effectively.
1. Use tight and dense crochet stitches
Using a basic stitch like single crochet helps you to create tight stitches. Openwork lacy design is not one of the best designs for crochet tote bags. You would not want your bag to have visible holes, which may cause some items inside to slip out.
It would be best to use a basic stitch like single crochet or any highly-textured stitch like bobbles. It will also help if you crochet tightly or use a hook slightly more petite than recommended.
You can also use felting techniques to have the illusion of a solid crochet fabric.
2. Use sturdy yarn
Tote bags are usually spacious and are meant to contain items of all shapes, weights, and sizes. If you are crocheting one, use a durable kind of yarn.
Look for fibers that do not stretch after laundry or get wet in the rain, like cotton, or synthetic fibers, like acrylic.
You can also try alternative fibers that are equally durable, like hemp and nylon.
You will rarely see a crocheted tote bag made of lightweight yarn. Worsted weight, a bulky or super bulky thread, is usually most effective in crocheting tote bags.
You can also create durable yarn by holding two or more strands together as you stitch to make a dense and sturdy fabric.
3. Consider lining your crocheted tote bag
Some crochet tote bag patterns do not use tight stitches, and some crocheters do not crochet as tightly as others. You will need a lining for the crochet tote bag during these situations.
You will only need basic sewing stitches, such as the running stitch, to attach the lining to the inner portion of your bag. Using a lining fabric with the same weight as your crocheted fabric.
You can also go further and add interlining in between your crochet fabric and lining. This technique will make your tote bag stronger and sturdier.
Tools and Materials for Crochet Tote Bag – Your Yarn Will Make a Huge Difference!
When crocheting a tote, you need to prepare the following materials:
If you are a newbie, these are the basic materials you will need to crochet a bag, along with some knowledge of basic stitches such as chain stitch, slip stitch, and single crochet stitch.
Note that if you want a crochet tote bag that is sturdy enough to hold books, groceries, fruits, etc., you must choose a yarn that will not stretch too much. Creating a tote bag with a tight fabric and few open spaces would be best.
What is the best yarn to use to crochet a tote bag?
A crochet bag gets much wear and tear, so it is right to choose the best yarn. Several factors can affect your decision in picking the suitable yarn for your crochet tote bag, some of which are color, fiber content, colorfastness, cost, and ease of care.
Below are some factors to consider when choosing the best yarn to crochet your tote bag.
Color
In yarn crafts, the first thing that a crafter considers is color. As individuals, we are attracted to different colors, and the color that usually draws our attention is what we commonly use for our garments and craft projects.
Crochet bag patterns have color suggestions for the finished project, but it is up to the person making the bag to decide which color would work well.
When working on a crochet tote bag, choosing the color that you think would best fit the project is crucial, considering how frequently you will use the bag and considering the wear and tear it will go through.
Colorfastness
Colorfastness is a crucial factor in choosing the yarn for your bag. It would be good to know that the yarn used for your crochet bag is colorfast to avoid color rubbing off your clothes. You must know if your yarn leaches color before starting your bag project.
A straightforward way to check colorfastness is by soaking a small bundle of your yarn in warm water for at least 20 minutes. You can place a white yarn or fabric alongside it.
Check if no color leaches from the yarn to the water or on the fabric; your yarn is ready.
Fiber Content
When crocheting a tote bag, you want to ensure that your end product will be sturdy enough to hold various things.
Your choice of yarn depends on how you intend to use your crochet bag once it is done. If the purpose of your bag is to carry large items like fruits or groceries, cotton yarn is an excellent option. You can finish your tote bag without lining since the cotton yarn is sturdy enough.
Wool or wool blend is an excellent option for a tote bag you can casually carry around.
Availability
Crocheting a tote bag involves the worsted weight primarily, the most common yarn weight you can find in craft stores and big box retailers. It is usually the yarn type with the most color variety and availability.
When choosing the yarn for your tote bag, make sure it is easy to find in your local yarn store or the notions section.
Cost
Crocheting a tote bag usually requires less yarn. A crochet tote bag commonly requires around two to three skeins per bag. So, the cost of yarn is not much of an issue when making a crochet tote compared to crocheting blankets that need a lot of yarn.
Good thing you can find a wide variety of yarns that are affordable and fit for a crochet tote bag.
Ease of Care
Caring for your tote bag should be relatively easy. Making a tote bag using cotton fiber is an advantage. The material is not stretchy and does not deform easily, so you can easily pop it in the washer.
If you do not use your crochet tote bag often, you can spot-clean it occasionally.
What weight is yarn best for a crochet bag?
The best yarn weights for crochet bags are DK, worsted weight, bulky, or super bulky yarn. The typical yarn weight used for a crochet bag is medium weight.
Below are the recommended yarn weights to crochet a tote bag, and you can find some samples of these yarn weights on Amazon.
DK Weight Yarn
Lion Brand Cobo
The Lion Brand Coboo is a fiber blend of 50% cotton and 50% bamboo, perfect for crocheting sturdy items like a tote bag. This durable yarn is machine washable and dryable.
Every 100 g of the Lion Brand Coboo is 232 yards long. With the Lion Brand, you can be sure of a perfect shade match, so you would not worry about color differences, especially if you need several yarn cakes for your tote bag.
Buy it here: Lion Brand Coboo
Worsted Weight Yarn
Lion Brand Yarn 24/7 Cotton
The worsted weight yarn is the most preferred for crocheting a tote bag. The Lion Brand Yarn 24/7 Cotton is a medium-weight yarn most preferred by crocheters for its incredible color, magnificent stitch definition, and sheen that will stay despite multiple times of washing.
Each skein of the Lion Brand Yarn 24/7 is 186 yards long and weighs 3.5 oz. This worsted-weight yarn, ideal for crochet and knitting, is 100% mercerized cotton.
This type of yarn is excellent for knitting a crochet tote bag because it can handle machine washing and drying. Use warm water for washing and a low to medium dryer setting.
The Lion Brand Yarn 24/7 provides high-quality yarn for different levels of crocheters and knitters.
Buy it here: Lion Brand Yarn 24/7 Cotton
Lion Brand Heartland
The Heartland yarn is another high-quality product of Lion Brand. It comes in tweed and acrylic, which you can find in various colors.
The solid-colored yarns are 100% acrylic, while the tweed yarn comprises 94% acrylic and 6% rayon. A skein of solid-colored yarn weighs 5 oz and is 251 yards long, while the tweed yarn weighs 4 oz and is 200 yards long.
The various colors of this yarn are inspired by famous and spectacular landmarks such as the Everglades, Redwood Forest, and Yosemite National Park.
The Heartland yarn is manufactured by Lion Brand and can assure you of excellent quality yarns that you can knit or crochet your craft.
The Heartland yarn is perfect for crocheted bags, as it can be machine-washed and dried without deforming your finished product.
Buy it here: Lion Brand Heartland
BULKY YARN
Berroco Comfort Chunky
Berroco Comfort Chunky blends Super Fine Acrylic and Super Fine Nylon, creating an ultra-soft yarn fiber.
A good thing about this bulky yarn is that it is easy to care for because you can machine wash and dry it.
Berocco Comfort Chunky is available in a wide range of solids, heathers, and affordable print shades.
Buy it here: Berroco Comfort Chunky
SUPER BULKY YARN
Lion Brand Wool-Ease Thick and Quick
Some crocheters prefer thick yarn for totes to achieve a fabric with closer stitches and fewer holes. This colorful yarn comes in a 6 oz cake which is 106 yards.
The Lion Brand Wool-Ease comprises 80% acrylic and 20% wool. This blended acrylic and wool yarn is super bulky and is excellent for any craft project.
You can machine wash the yarn in cool water and dry it at a low temperature.
Buy it here: Lion Brand Wool-Ease Thick and Quick.
FAQs
Is crocheting a tote bag hard?
Crocheting a tote bag is easy because it usually uses beginner-friendly stitches. It usually uses basic crochet stitches such as single crochet, double crochet, or cluster stitch, to name a few.
A tote bag is one of the easiest crochet projects a newbie can make. It is also one of the fastest projects a crochet expert can finish.
How do you crochet a sturdy tote bag?
If you want a sturdy crochet tote bag, you can sew a cloth lining inside the bag. You can also place the material between the lining and the crochet fabric, such as batting or fleece, using varied techniques like interfacing and interlining.
A crochet tote bag is one of the most available projects you can make, and it is vital that you make it durable to keep your things inside and will not get deformed over time.
In addition to dense and closer stitches, a cloth lining attached to your tote bag will make it more durable. You can carry smaller items without the risk of slipping out of the spaces in between stitches.
Aside from the cloth lining, you can attach batting or fleece to make your bag sturdier. A secure closure will add to your bag's durability and make it more durable, keeping your things safe inside.