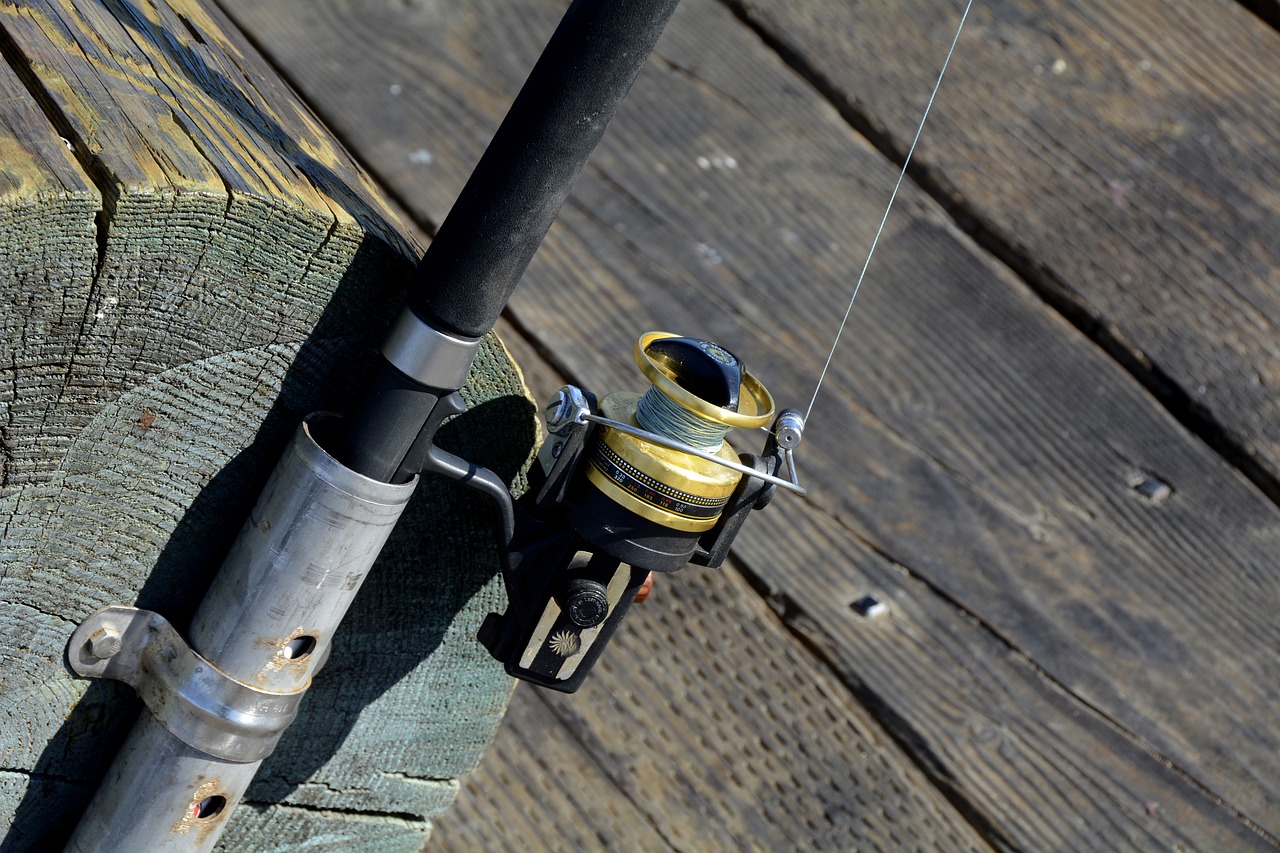 The fishing line has been used for sewing for a long time. However, the reasons why it is used vary. Usually, it is not used for the regular type of sewing as the fishing line is a very strong thread. The norm is that the thread should not be stronger than the fabric that it's supposed to hold together.
You can use a fishing line for sewing to create a rolled hem, gridding for cross stitch, or gathering fabric. There are better options than the fishing line if you need a strong thread to hold strong fabrics together.
Can you stitch with fishing line?
You can use a fishing line for stitching, but only if you have no other options. Stitching with fishing lines is commonly deliberated on survival groups forums because of its strength and availability in times of emergency.
The fishing line is sturdy enough to sew tough fabric materials like canvas, nylon, and Kevlar, which are common materials for backpacks and bulletproof vests. But a fishing line is not great to use for some regular sewing you can do at home.
Sewing with a strong thread like fishing line can do more harm to a weaker fabric. If normal sewing is what you intend to do, then the fishing line is not the right thread for you to use.
It is more common that the thread is weaker than the fabrics it joins together. When the thread is under a lot of tension, it could break, but you can still sew the fabric again.
In using a fishing line for stitching a normal fabric, the fabric will be the first to tear. If such a thing happens, it would be harder to remedy. It is more costly to use a piece of new fabric.
What can fishing line be used for?
You can use a fishing line in sewing, but not the usual way a normal thread is used to attach fabrics. There are many ways you can utilize a fishing line for sewings, such as making curly hems, gathering fabric, and gridding for your cross stitch.
Making a Rolled Hem Using a Fishing Line
While it is not wise to use the fishing line for sewing fabrics together, it has a nice and better use when making curly hems on your clothing.
Gather the materials you need: transparent fishing line (30 – 40lbs thread weight), sewing machine with a zigzag stitch, and a skirt or dress.
Determine what size of curls you want for your skirt or dress. You can go with the spool size that your fishing line came with or use any cylindrical object like a tissue paper roll or a permanent marker. It depends on how curly you want your hem to be.Attach the end of your fishing line to the cylinder with a bit of tape, then wrap it around the cylinder tightly until you have the length of fishing line you need. Attach the end to the cylinder.Using a blow dryer, heat the coils of the fishing line on the cylinder to copy the size of the cylinder. Let your fishing line cool down before removing it from your cylinder mold.
Sew the fishing line on the hem using a zigzag stitch.
Set your sewing machine to zigzag stitch setting. Use a matching color of thread to your fabric.
Take your skirt or dress and your fishing line. Position your fishing line around 1/8 of an inch from the edge and leave around 20cm extra length of fishing line at the end of your skirt.Fold the edge of the skirt over the fishing line and place it under the presser foot. Lower the needle and make sure it holds the folded fabric, then lower the presser foot.Backstitch a little and start sewing. The zigzag stitches will create a tight casing around the fishing line to lock the folded fabric in place.Fold the edge over with your right hand and make sure the fishing line stays right in the middle by guiding the fishing line from the front of the needle and the back of the needle.
Finish the curly hem of your skirt.
After finishing the zigzag stitches until the end of the skirt, use a small pair of scissors to snip the excess fabric.To seal the end of the edge, make a knot on the fishing line very near the end of the skirt edge, then cut about half an inch from the knot. Sew over the fishing line tail until it is completely covered. Do the same thing at the other end of the fishing line.Now you got yourself a skirt or dress hemmed with more volume and bounce than the normal hem. It also does not take more time hemming with a fishing line than sewing a normal hem.
Cross stitch gridding with fishing line
Gridding is done to copy the dark lines on your cross stitch pattern on your Aida fabric. By placing grids on your fabric similar to the ones on the pattern, there is less risk of making mistakes. The grids can also help you find where your next stitch would go easily, making you finish your work faster.
You can use many methods for gridding cross stitch. You can draw the grid lines using a pencil or a water-erasable fabric marking pen. Another effective way is to use a fishing line. It has an advantage over regular thread because it cannot be punctured by the needle, unlike regular thread.
When you are finished with your cross stitch project, you can easily pull out the fishing line and reuse it for the next project.
Many stitchers prefer to stitch gridlines instead of drawing grid lines, so fishing line grids have an advantage. Fabric markers sometimes leave lines on the fabric that show up again after being washed when the fabric gets too cold. Stitching grid lines are also more useful when you are using even weave or linen. It can be quite hard to draw lines on very fine fabrics.
If you decide to use a fishing line to grid your cross stitch, you will have more advantage using the ones with color, especially if you use white or light-colored Aida fabric.
You can stitch your grids in blocks of 10 or blocks of 5. It also depends on how the grids look on your pattern. Ensure that you count the grids accurately, as you would not want to throw the rest of your grid by miscounting blocks.
To make a grid of 10, come up in the first hole with a needle and the fishing line, count ten blocks, and go down on the tenth block. Then come up again after ten blocks. Accurately gridding your cross stitch fabric will make your cross stitching fast and more enjoyable.
Gathering fabric using fishing line
Gathering or ruffling fabric is one sewing skill that can create a statement on a dress or skirt. There are many ways you can produce a nice ruffling on your fabric, but one very effective sewing technique is to use a fishing line.
A fishing line is a great option to create a nice ruffling or gathering because, unlike a normal sewing thread, it is thicker and harder to break. The fishing line is also smooth, which can allow the thread to pass over it to gather easily.
You will need a fishing line, a cording or beading foot, a sewing machine, and the fabric you want a gathering. Cut the fishing line according to the length you would want the gathering to be. Make sure to leave 3 to 4 inches of fishing line so you have something to hold on to as you sew.
Tie off the end with a huge knot to keep the line from coming out of the zigzag track.
Put the knotted end under your presser foot and start stitching using a wide zigzag stitch.
Zigzag over the fishing line, ensuring that you do not stitch directly on top of the fishing line. You are creating a kind of tube so that the fishing line can move freely. It helps when you have a cording or beading foot that can hold the line for you as you sew. This specific sewing foot will make sure that the fishing line stays at the center of the stitches.
While sewing, slightly you pull on the fishing line to create the gathers or ruffles. The good thing about using fishing lines is that it is smooth, making it move easily under the stitches. When you have reached the end of the skirt where you are making the gathers, make a huge knot to keep the fishing line from sliding out.
Adjust the gathers or ruffles so that they are equally spaced across the fishing line. Then, use straight stitches to pin the gathers permanently, still avoiding stitching on the fishing line. After the gathers have been sewn, cut the knots from each end, then remove the fishing line. You have created a nice gathering or ruffling on your fabric using a fishing line.
Related: 
Is nylon thread the same as fishing line?
Nylon thread, also called monofilament thread or invisible nylon, is a thread that has a single filament. It looks similar to the fishing line because some fishing lines are also made of nylon.
Nylon thread and fishing line are essentially the same thing but have different thicknesses. While nylon thread has a thread size of 0.012 inches as the maximum thickness, the fishing line has a thread size starting from 0.013. With nylon thread, you get to choose from a wider range of thread sizes, depending on your sewing needs.
Monofilament threads are transparent and are mostly used in sewing athletic wear and for sewing labels on clothing when it is difficult to find thread colors matching the fabric or label. Nylon thread is versatile because of its lack of color, but one of its drawbacks is that it can be a bit scratchy and irritating when it comes in contact with the skin.
On the other hand, nylon is just one of the common materials used to making fishing lines. They are sometimes made with silk or wire. A fishing line is not an ideal thread material for sewing because it is very strong and thicker than normal threads, which can cause the fabric to tear or break.