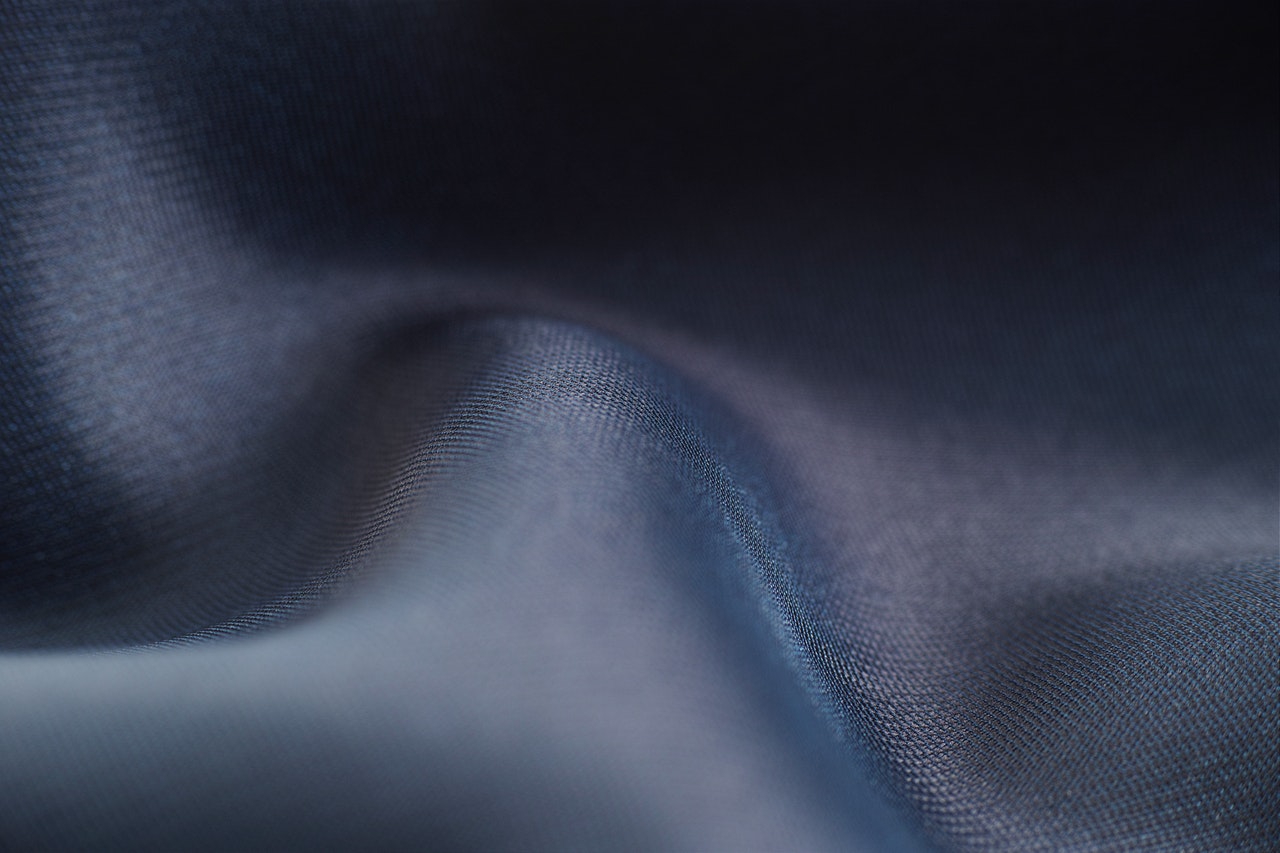 You can quilt even with velvet. Quilting is not limiting craftwork because you can actually quilt with any material if you really want it.
Velvet may not be a usual sight in most quilts. Many think it is quite expensive and has a distinct texture, unlike the common fabrics you use for quilting.
But it is also possible that the unique features of velvet make it a more interesting material to use on quilted bedding. Read on to know how this fabric type exuding luxury and style can enhance your quilt project.
What is velvet?
Velvet is a soft and luxurious fabric identified by its dense pile of evenly cut fibers with a smooth nap. The fabric displays a unique soft and shiny appearance due to the short pile of fibers, usually half a centimeter in height.
Velvet is a favorite material for evening gowns and formal wear because of its silky appearance and beautiful drape. Velvet was first made only from silk and was once very expensive. These days, fibers like linen, cotton, wool, mohair, and synthetic fibers are also used to make velvet making it more affordable than when it was only made from silk.
The first velvets made from silk were tremendously expensive and were only accessible to the royals and the nobles. The new loom technology and the use of other fibers than silk lowered the cost of producing velvet.
Velvet nowadays can be easy to find, but pure silk velvet is rare and still very expensive. Most velvet fabrics sold as silk velvet at the average fabric store are mostly a combination of silk and rayon. Synthetic velvets are made from synthetic fibers like nylon, polyester, viscose, and rayon.
Aside from being a popular fabric material for sewing dresses and gowns, velvet is also used for curtains, pillows, beddings, and upholstery covers.
How do you sew velvet together?
Velvet is one of the textured fabrics that may be challenging to sew. It can be difficult to sew this fabric because of its slippery nature and its other quirks. Sewists have been using this luxurious fabric for a long time, so here are a few tips and guides on how you can sew your velvet fabrics together smoothly.
Try different types of velvets

Now that velvet is not that expensive anymore and can be made from many other fiber sources, you can have more options to choose from to use on your sewing projects. Different types of velvets have their special qualities that you can match with the type of project you are sewing, as a gown would require a nicer drape than a velvet fabric that you would use on a quilt or pillowcase.

Follow the pile

Velvet has a characteristic texture because there is a certain directionality to the fiber. It simply means that if you run your hand in one direction, the fabric surface feels smooth and looks lighter and shinier. If you run your hand over the pile fabric in the other direction, the fabric will look darker, softer, and richly colored.

The conventional way to cut velvet fabric is running down from top to bottom of the pile, but there is no right or wrong way to cut it. If you want the feel to be different from the usual, you can cut from the bottom to the top.

To make the most out of the beautiful texture of velvet, you must cut your fabric pieces with the pile running in one direction. Cutting velvet with the pile running in different directions will be very visible. This method will benefit your project if it is the effect or design that you are after.

Choose your marking technique carefully

Another special requirement when working with velvet is to avoid crushing the pile. You have to find ways not to press the velvet flat because your fabric may get damaged permanently.

Instead of a pencil, use a washable marking pen, which will not press on the fabric and leave no trace when done with your project. Make sure to test it first on a scrap of fabric to see if it will not bleed through the front side.

Mark and cut from the back of the fabric

Marking from the right side of the velvet fabric is next to impossible. If you actually succeed in drawing markings on the pile fabric, that would help you finish your work faster. But marking fabric with texture is quite tricky and may give you inaccurate measurements. It will not be a good idea to waste velvet fabric by cutting the wrong size.

The best way is to cut velvet fabric from the back. Mark your fabric from the back. This way, you will see the lines from your marking pens, which would get blurred, bleed, or vanish if you draw lines on the right side of the fabric.

Marking from the back will assure you of a more accurate measurement because you will be cutting from the base of the fabric.

Using a rotary cutter would be a better option when cutting velvet fabric. Make sure that you have a cutting mat underneath the fabric to protect your work surface. It would also keep your blades sharp and avoid snagging in your velvet fabric.

Sew with the right needle and thread

Some types of velvet fabrics look and feel delicate, and stitches might show. When sewing velvet fabrics together, it would be best to use Microtex needles which are fine and very sharp, to lessen the presence of needle marks.

Silk thread is thin and is the recommended thread to sew with velvet. But any thread can sew velvet as long as it is suitable for the needle and the type of velvet fabric you are using.

Baste your velvet fabrics first

Velvet is known for the "creeping" of the fabrics when you sew. When you try to sew two velvet fabrics together, they shift and slide over one another, causing them to misalign.

You can avoid creeping by basting on your seam allowance before sewing on the machine. With a fine hand sewing needle and thread, baste the two layers of velvet fabrics by sewing long diagonal stitches in the seam allowance. Basting is a very easy procedure to keep your fabrics in place as you sew. It is also easy to remove once you are done with your stitches.

Use a walking foot

You can also avoid creeping on velvet fabrics is by sewing with a walking foot. It is commonly used when sewing thick and textured fabrics. The second set of feed dogs of the walking foot helps move the bottom fabric layer with the same speed as the top layer.

Using a walking foot when sewing velvet lessens the tendency to get crushed than using a standard presser foot. If a presser foot is not available, you can also reduce creeping by lowering the pressure on the foot you are using.

No ironing-in of stabilizers
Pressing is a big no for velvet fabrics. So, if your project needs a stabilizer like a quilt, ironing is not an option. It would be best to sew in the stabilizer or interfacing to reinforce your velvet fabric instead of damaging it with the heat from an iron.
How do you quilt with velvet?
Velvet may be hard to sew, but you can incorporate your quilt with this soft and luxurious fabric. Sewists suggest you use large areas of velvet on your quilt to avoid being fussy about sewing.
Velvet is a great material for a quilt because of its softness and its insulating property. The softness and sheen of the velvet fabric make it an interesting addition to your regular quilt fabrics. Among the various velvet fabrics, crushed velvet is the most suitable to use on a quilt because of the reduced pile.
The attraction to velvet fabric is not only on its softness, but it also contributes to the aesthetic quality of the quilt. It does not only feel good to the touch, but it is also a feast to the eyes.
You can sew velvet on your quilt by hand, but you can also sew it on a sewing machine. No need for a special sewing machine to sew velvet, but it can be challenging to sew the fabrics together because of the pile that makes it slippery. Sewing your velvet fabrics quilts slowly and putting lots of pins along the edges will keep the layers evenly together.
When you use traditional velvet for your quilt, you can use a 70/11 Microtex needle. For heavier velvet, you may need a larger needle. If you are using stretch velvet, you can use a 75/11 Microtex stretch needle, and you may have to loosen your tension to accommodate the velvet fabric pile.
Set your stitch length at 2 to 2.5 mm or 10 to 12 stitches per inch for sewing velvet fabrics. You can use cotton or reliable polyester thread that should match the needle you are using. If possible, try sewing first on scrap velvet fabrics to determine which stitch length and thread would keep your stitches from sliding.
Read on for some tips and tricks that experienced sewists gathered from sewing quilts with velvet.
Velvet is a dense fabric; a wider seam allowance would help you in quilting this fabric. Instead of using the standard seam of ¼-inch for quilts, a ¾-inch seam will give your quilt a softer and flatter seam.
When quilting with velvet, you do not need any stabilizer or interfacing unless embroidering on the velvet.
Use a sliver of soap as a marker for the back of the velvet fabric. The soap marks will wear off without harming the velvet fabric.
Use scissors to cut velvet fabric. It would help if you could find a pair of serrated edge scissors. Mark and cut at the back of the velvet fabric.
If using a rotary blade to cut your velvet, mark on the back of the fabric and use it to guide you as you cut the velvet fabric from the back.
Velvet does not press well. Unlike regular quilting fabrics, you cannot press the seams flat.
It is safe to handwash your velvet fabric before cutting it for your quilt project. It would help to use cold water to wash the fabric. You can also wash it on a sewing machine. Make sure to select the delicate cycle, cold water temperature, and a low-spin setting.
Related:
How do you keep velvet from moving when sewing?
Velvet is one of the textured fabrics with fibers sticking straight up out of the fabric. The pile or nap on the velvet fabric will cause it to shift, so pinning the fabrics together and sewing slowly will keep them from moving as you sew.
When you place the fabrics with the right sides together, they will tend to walk against each other and make the fabrics shift as you sew. It happens with velvet, corduroy, and other piled fabrics.
If you sew two pieces of velvet fabrics together without pinning them first, the fabrics will shift and not line up until the end of the fabric. You will only find out at the end of your stitches that the ends did not line up.
To prevent this dilemma from happening, you have to put as many pins as needed to keep the seams aligned. It would be best if you could put the pins a half-inch apart from each other to make sure that your velvet fabrics will not shift.
When sewing with a lot of pins attached, you have to remove each pin. Sewing with the pins on may break the needle or ruin your machine. You may need to slow down because of the pins, but this technique is the most effective to keep the seams of napped fabrics like velvet always lined up. You will also be sure to get a precise seam after all the stitches.