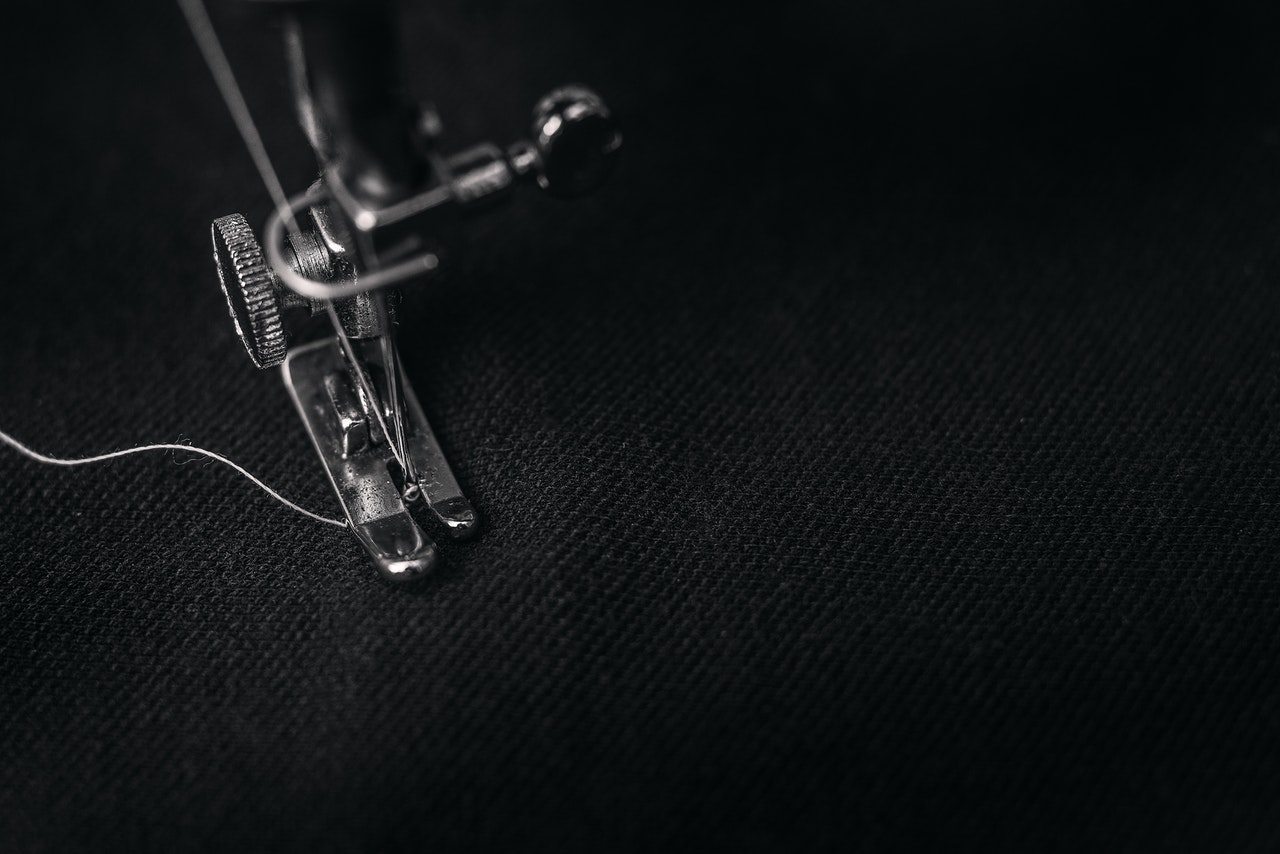 With sewing as your work or hobby, you may have more than one sewing machine unit in your home. If your sewing machines are from different brands, you may have different sets of sewing feet that came with each package.
Standard sewing machines usually include the basic sewing machine feet. And if you have two or more machines at home, you have quite a handful of sewing feet on your hands. If you think you need other sewing feet than what came with your machine, know that you can buy them individually.
But with all these sewing feet for you to choose from, will you be able to use them with your sewing machines interchangeably?
Are brother and singer's feet interchangeable?
Are you one of those sewists who own these two famous and trusted brands of sewing machines? Brother and Singer brands are two of the most popular sewing machine brands that you can find in many households or sewing shops.
Different machine brands come with a wide range of accessories that can make your sewing experience worth your while. Most sewing machines come with sewing presser feet you can use for specific purposes. They include a few basic sewing machine feet like the all-purpose sewing foot, zipper foot, embroidery foot, and buttonhole foot.
Some of these basic sewing machine feet are interchangeable for some Brother and Singer sewing machines. But to use them, you must try them out first and see if they fit.
Will a brother's foot fit a singer?
Before you can say that the sewing feet of a Brother sewing machine can fit a Singer sewing machine, you must first know a few things about your machines.
Are your sewing machines low shank or high shank?
You should know first if your machines are low shank or high shank to know what type of presser feet you can use. To find out if your sewing machine is low shank or high shank, do the following steps:
Lower your presser foot.
Using a ruler, measure the distance from the center of the thumbscrew to the bottom of the presser foot.
If it measures a half-inch, your machine is a low shank. And because it is a low shank, you will be able to use any universal low shank presser feet. Most domestic sewing machines are low shank.
If it measures an inch, then your machine is a high shank. Embroidery and high-end sewing machines are usually high shanks.
Are the presser feet snap-on or screw-on?
Another important thing you should know about your presser feet is how you can attach them to your machine. It depends on the machine's brand, whether it is snap-on or screw-on.
Most modern sewing machines have snap-on sewing presser feet, making it quick and easy to switch feet. Older machines have screw-on feet, which can take a few more seconds to attach using a thumbscrew but still an easy thing to do.
With the snap-on, you can attach your presser foot using the horizontal bar to the presser foot holder of the machine. Some machines have mechanisms that can lock the presser foot in place.
A screw-on presser foot has its shank. Changing your foot means unscrewing the present shank attached and replacing it with your screw-on foot. Replacing a screw-on presser foot is still easy, but you need a screwdriver so you can loosen or tighten the thumbscrew on your machine.
So there you go; you must check first if your sewing machine is low shank or high shank. And find out also if you need to screw on your presser foot or snap it on.
Most of the modern Brother and Singer domestic sewing machines have low shanks and have snap-on presser feet. Different modern sewing brands have also adapted the universal snap-on system for presser feet.
After checking these physical features of your sewing machines and presser feet, you can now try them on. Then you will know that you can use them interchangeably.
What sewing machine feet do I need?
The sewing machines that you own right now may come with a handful of sewing feet that you have no idea what to use for. But they were not included in the package for no reason.
Please take a little of your time now to understand what they are for. If you find out how these presser feet can make your sewing life easier and help you achieve the best results for your sewing project, there is no going back to your old ways.
Not all sewing machine brands and models are the same. A specific model of a Singer sewing machine package may not include the same sewing feet as a Brother sewing machine has. Your standard sewing machine may come with these basic sewing machine feet.
All-purpose Foot

This sewing foot is usually the one already attached to your sewing machine when you purchase it. So, it is safe to say that all sewing machines come with an all-purpose foot.

It is called by many names such as standard foot, zigzag foot, all-purpose foot, universal presser foot or general-purpose foot. You can use the all-purpose foot for basic sewing tasks and for making decorative stitches. You can also create fancy stitches like a zigzag stitch, satin stitch, and overcast stitch with the all-purpose foot.

You can make most of your sewing projects just using the all-purpose foot, but it may just not work with certain fabric types, such as fine fabrics.

Zipper Foot

Another one of the basic feet most sewing machines include is the zipper foot. Attaching a zipper is one of the common household sewing tasks.

The zipper foot has gaps on either side of the foot which you can use to sew close to the zipper teeth. You can also use the presser foot to attach trimmings or any sewing tasks similar to attaching a zipper or a ribbon.

Buttonhole Foot

A sewing machine can come with a standard buttonhole foot or the one-step buttonhole foot, depending on the brand.

The standard buttonhole foot is also called a four-step buttonhole foot. You need to measure and mark the button yourself and sew each side of the buttonhole following four steps.

The one-step buttonhole foot has a button slot with a spring feature at the back. With the one-step buttonhole foot, the machine can measure the button and create the correct buttonhole size in a single step.

Overlock Foot

Consider yourself lucky when your sewing machine includes an overlock foot in the package. The overlock foot functions like a serger which can help you create an overlocked edge. The overlock foot is also called overedge or overcast foot.

You can neatly bind the edges of your knitted and woven fabrics using the overlock foot. You will create a seam edge that looks similar to a seam created by a serger.

If your sewing machine does not include some of the basic sewing feet mentioned and has other types instead, do not fret. You can always buy them individually. You may even have other sewing feet that you want to add to your collection, which may be useful for your sewing projects.

Here are some presser feet, which are also often used by most sewists.
This sewing foot is useful when you sew on difficult fabrics that stick to the standard metal feet that you commonly use with your machine. You can use it for sewing fabrics such as leather or plastic-coated fabrics. These types of fabrics do not move through the machine very well with the standard metal sewing foot.
A walking foot is a good addition to your sewing feet collection. It can be useful when for your quilting and dressmaking sewing tasks. It can help you to feed layers of fabrics evenly and create a nicer-looking stitch.
If you have a lot of dressmaking projects, an invisible zipper foot is a good investment. It is a great accessory to help you insert the invisible zipper into clothing or your home decors. Using an invisible zipper helps you achieve better stitching results than the ordinary zipper foot.
Some sewing machines may include this foot in the package, but if not, it is a great foot to have. Other than darning, which it was made for, it is a nice tool for free-motion embroidery, adding fun to your sewing.
Can you use any foot on a sewing machine?
You can now find hundreds of presser feet with varied functions that will make your sewing easier. It can be exciting but also overwhelming. How many presser feet does one actually need? Will you be able to use them on your different machines?
Most modern sewing machines are made with clip-on presser feet. And you can use some of them interchangeably with different brands and models.
But it would also be good to note that it is still always better to buy extra sewing feet from the same manufacturer of your machine. By doing so, you will be more confident that your accessories, along with your machine, will give you the best stitch quality every time.
But if you have a stash of sewing feet that you want to use on your different sewing machines, try them on. If you want to try out other presser foot types than what you have, go for it.
But here are a few tips and guides that you must know, so you will not waste precious time and money.
First, you must make sure your sewing machine is the low shank, high shank, or the other varieties. The low shank machines are commonly made with snap-on presser feet. You can try to clip on your existing sewing feet on your low-shank machine and see if it fits.
Unlike other sewing machine accessories, you can use some presser feet interchangeably with different brands. You can find generic feet that you can use between several machines from your local fabric stores or online. Just make sure to give it a try first before using it. It should not only snap on easily, but your needle must not hit the foot. Your sewing foot should also work well with the feed dogs.
When buying a sewing foot with another brand than your machine, it would be better to bring your machine to your local fabric store. Try it out if it will make a seamless stitch. Some sewing feet may work with particular machines but may not be compatible with others.
Older sewing machines are usually made with screw-on presser feet, so if your extra sewing feet are snap-on, they will be useless. But if you have extra screw-on presser feet, you can try them on if they will fit and can be used.
Make sure when buying new feet that you want for your sewing collection, you purchase only the right make and model of your sewing machine. The horizontal bar may differ in size depending on the brand. Make sure that what you buy fits. You do not need to buy a brand-specific foot, as long as it fits your particular machine.