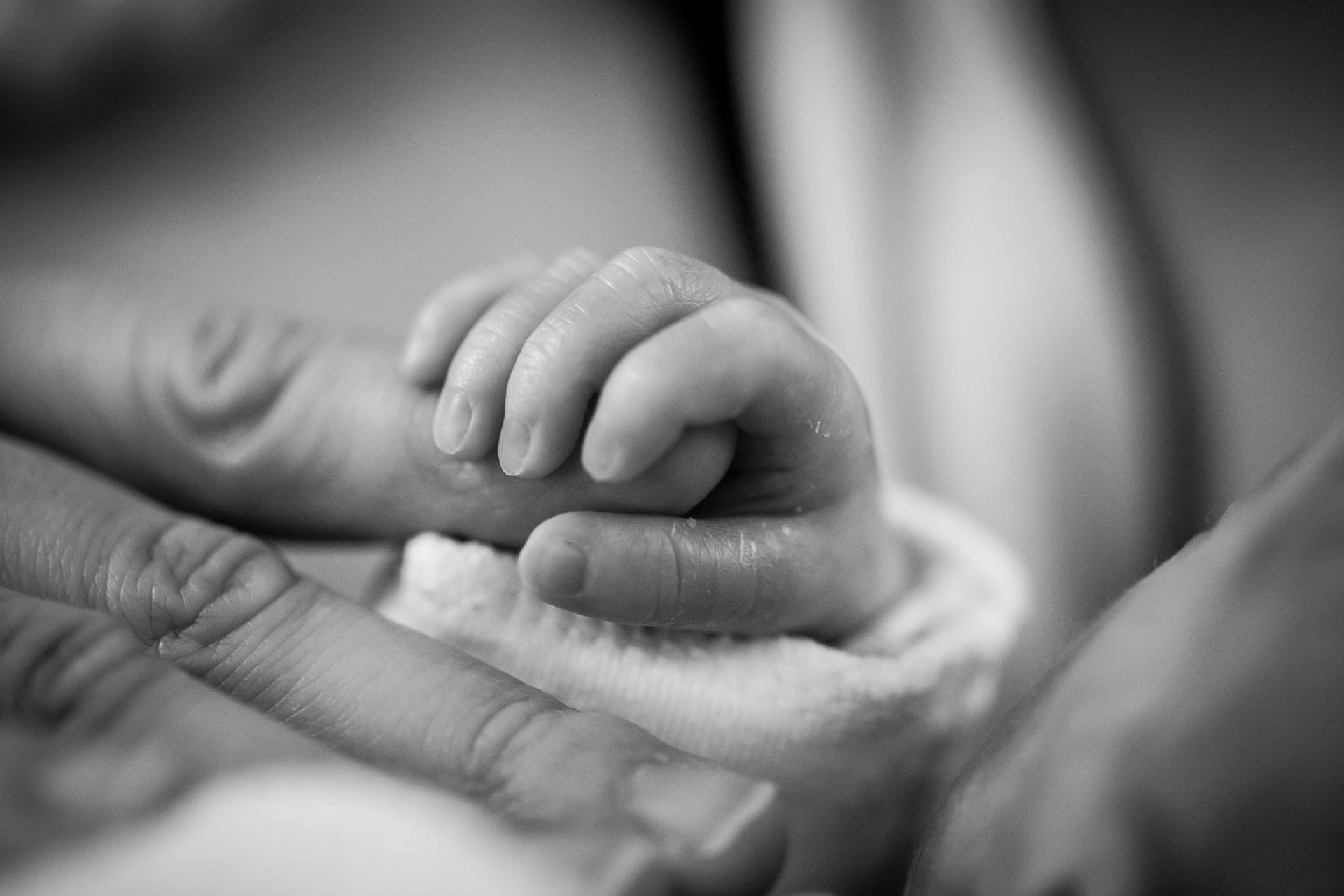 There is nothing more heartbreaking than a mother losing her child. It is like a part of her is also taken away. The pain for both parents is indescribable with words.
A stillborn baby is very tiny and fragile. Before, parents cannot spend some time to mourn for their loss. There was no suitable carrier to hold the baby.
Good thing, knitters have created bereavement blankets and garments for stillborn babies. These knitted blankets and wraps aim to hold these angel babies.
These burial garments have sizes that fit babies weighing less than 1 lb. (0.45 kg.) up to full-term size. There are many ways to knit blankets for stillborn babies.
Angel Bunting is a knitted burial pouch lined with flannel. This looks like small overalls with a hood. A knitted yarn or ribbon serves as the lock or enclosure of the bunting.
Angel Wrap or Pouch is a knitted pouch or pocket. A knitted yarn or ribbon also serves as the lock for an angel wrap. Some wraps have triangular shapes, while some come in square shape.The purpose of this is to cover the baby and allow parents to hold them before the final rites.
Angel Gowns are dress-like knitted garments for stillborn babies. These are for babies that weigh more than 1 pound (0.45 kg.) and are at least 15 cm. long. These Angel Gowns serve as their burial gown.
Sleep Sack is a bereavement garment that looks like a kimono or overalls. It looks like a tiny knitted sack with a ribbon enclosure at the bottom. Some have hoods while other styles have a separate bonnet.
Baby Burial Blanket is a knitted tiny blanket used as a bereavement garment. It comes in square shape and paired with a knitted bonnet, too. Unlike the pouch and the wrap that have a support bottom, the blanket is plain square knitted fabric.It looks like a swaddle cloth for babies.
Forever Beds or Cribs are knitted cribs that look like small basket carriers. They often have a fleece lining and a top cover. They often come in small rectangular, oval, or boat-like shapes.
Burial Cocoons are like small socks with buttons or lace in front as enclosures. These are only variations that some recent knitters make. Some designs have separate knitted bonnets because these cocoons have an open top.
These are not actual blankets, rather bereavement garments that "blanket" stillborn babies. These bereavement garments allow parents to hold their babies and bid their goodbyes.
How Many Stitches Do You Need For A Premature Baby Blanket?
The approximate size for a premature blanket is 18" width X 24" length (46 – 61 cm.). This is a bit small because premature babies often weigh around 1 lb. only. If you are going to use a gauge of 5 stitches per inch, then you need to cast on 90 stitches. The number of your cast on will depend on your blanket size and the gauge (number of stitches per inch).
The formula is the width of the blanket multiplied by the gauge is equal to your cast-on stitches.
If you want to make a bigger blanket, that is fine. All you need to do is follow the formula given. Determine the number of stitches you want to make per inch and the width of your premature baby blanket.
When you want to make a premature blanket, consider the following reminders.
Make sure not to use lacy patterns. Blankets with lacy patterns have spaces or holes between stitches. These holes can be harmful to babies because their toes and fingers can get through these holes.
Use soft yarns like cotton or cotton blends.
Use lightweight yarns. Premature babies may not be able to withstand heavy blankets.
Avoid using animal fiber yarns because these may cause skin irritation on the baby.
Where Can I Donate A Knitted Baby Blanket?
Knit Big for Little Lungs
Donate your knitted blankets, hats, and booties for babies in NICUs across the USA. You may visit their website for details and free patterns.
Afghans for Afghans
The institution gives your knitted blankets, sweaters, hats, and socks to Afghan refugees. These are the refugees who suffer from war violence, poverty, sickness, and hunger.
If you want to donate, you can check their official website for details.
Binky Patrol
This charity has been accepting knitted blankets "binkies" for more than 14 years. The beneficiaries of the donated blanket are children with HIV and terminal illnesses. They also give blankets to children who are in foster care or victims of abuse.
Care2Knit
The institution gives donated blankets, scarves, and hats to nursing homes and hospice. They also give some of these donations to hospitals and shelters.
Hats 4 the Homeless
This charity gives knitted blankets, hats, socks, and scarves to the homeless. They bring these donations to St. Frances Xavier's Soup Kitchen in New York City. This happens a week before Christmas.
Knitting and Giving
This charity accepts any knitted projects. They distribute these knitted donations to hospitals and shelters worldwide.
Knots of Love
This charity accepts knitted blankets and hats. They distribute them to children, men, women, and veterans undergoing chemo.
Project Linus
This institution accepts knitted blankets with arms donations. They distribute them to children ages 0 to 18. These children are either seriously ill, victims of trauma, or abuse.
What Is An Angel Pocket?
Angel pocket is a bereavement garment used for stillborn babies. An Angel pocket uses wool yarns that are no thicker than 4 strands or 4-ply. A thinner yarn like 3-ply or 2-ply is advisable for smaller sizes of Angel pockets.
An Angel pocket serves as the burial garment of the stillborn baby. This allows the parents to hold their baby before its interment.
What Are The Signs Of A Guardian Angel?
Finding a white feather

Some believe that seeing a white feather in unexpected areas is a sign of an angel presence. The white feather serves as the "calling card" of your guardian angel. When you see it in your bag, inside your cabinet or anywhere that you cannot explain how it got there.This may mean encouragement and reassurance. Your guardian angel is telling you not to give up on whatever trials you are facing.

Finding Angel Coin

Some believe that finding a coin or penny from unexpected places is an angel sign. This is where the expression "Pennies from Heaven" comes from. When you find a coin or dime, your angel is telling you that it is loving and supporting you.There are also instances when you can see markings on the penny that have significance to you. It may be a sign that your prayer or wish will come to reality.

Seeing Flashes of Light

When you see flashes of lights at the corner of your eye. These flashes of strange light mean that your guardian angel is around you.

Rainbows

Seeing a rainbow in broad daylight even if it has not rained is an angel sign. Your guardian angel is giving you a message of hope. It encourages you to continue with your pursuits.

Tingling Sensations or Goosebumps

Sometimes, the presence of your angel can cause tingling sensations or goosebumps. This sensation means that your angel is lifting your energy closer to it.This could also mean an affirmation sign from your angel that you are doing the right thing.It could also be a sign that you must be careful and aware of your next plan of action.

Smelling the scent

Sometimes out of nowhere you smell a pleasant scent or aroma. This means that your guardian angel is around. The scent could be the perfume of your deceased loved one. It could also be a scent of flowers.

The feeling of being touched

Another angel sign is when you feel a soft touch on your arm or neck. You may also feel a light pat on your shoulder or a gentle hug.Another sign is a sudden change in temperature like sudden warmth around your body. Some believe that if this happens when you are praying or meditating, then your angel is getting near you.

Babies and Pets

There are times that you notice a child is gazing at something and smiling that you don't see. It means that the child might be seeing your angel.Another instance is when your pet, especially a cat, looks at something that you don't see. This is an indication that the cat might be seeing an angel.

Angel Numbers

Another angel sign that you might want to observe is the Angel numbers. These are series of the same numbers as 11:11 or 888. If you happen to wake up with the time set at 11:11, your angel is likely watching over you.Another instance is when you see a car with a plate number of 888. It means that your angel is near you or communicating with you.
How Much Is An Angel Coin Worth?
An Angel Coin is an English gold coin introduced by king Edward IV in1465. This lasted until the 17th century upon the arrival of milled coinage. During its initial release, it had a value of 6 shillings 8 pence to 11 shillings until the reign of King James I.
In 1526 its value increased to seven shillings and six pence or 90 pence.
Then, in 1544, it increased to eight shillings or 96 pence.
In 1550 its value had increased to ten shillings or 120 pence or £1/2.
In 1619 its value had decreased to ten shillings, but at that point, it weighed 70 grains (4.5 g).
Then, in 1663, Charles II replaced the existing coinage with new designs. The standard gold coin then became Guinea. In 2016 coin value was at US$13,000.
What Is A Guardian Angel Coin?
In 1792 Augustine Dupre started the Guardian angel coin. This is a protective symbol of France during the reign of King Louis XVI. The meanings of this coin had changed over the centuries.
Some believe that carrying this coin would bring guardian angels to watch over them.
The guardian angel coin became a symbol of good luck that some use it as bracelet charms and pendants.
Pilots during World Wars I and II carried these coins in their pockets and on their dashboards. They believed that these coins would protect them against bad weather and drowning.
What Do The Colors Of Angels Mean?
Blue represents the Archangel Michael who is the leader of all holy angels. Archangel Michael represents power, protection, faith, strength, and courage
Pink represents Archangel Chamuel. The pink means peace and Chamuel is the angel of peaceful relations and love.
Yellow represents Archangel Jophiel. The yellow color means beautiful thoughts and wisdom to help you make the right decision.
White represents Archangel Gabriel. Archangel Gabriel announced the upcoming birth of the Christ child.
Red represents Archangel Uriel. The color red means wisdom and Uriel is the angel of wisdom.
Green represents Archangel Raphael. The color green means healing and prosperity.
Purple represents Archangel Zadkiel. The color means mercy and transformation.
Losing a child is one of the most painful experiences for any parent. You have prayed for the baby and nurtured it for months. What makes it even more painful is when you cannot hold and mourn for your loss. But, that is the thing of the past.
Nowadays, knitters are making bereavement garments for stillborn babies. These specialized garments allow parents to hold their stillborn babies well. They place their babies in these presentable garments before they put them to the final rest.
It is a great thing to know that there are knitters who make and donate Angel pockets and blankets to hospitals. Maybe, you could include that in one of your future projects. Knitting bereavement blankets for babies and donating them is a great cause.
Donating your projects will bring you more satisfaction and joy. It will give you a sense of purpose in doing your knitting projects. You will be more inspired to continue because you know your efforts are all worth it.